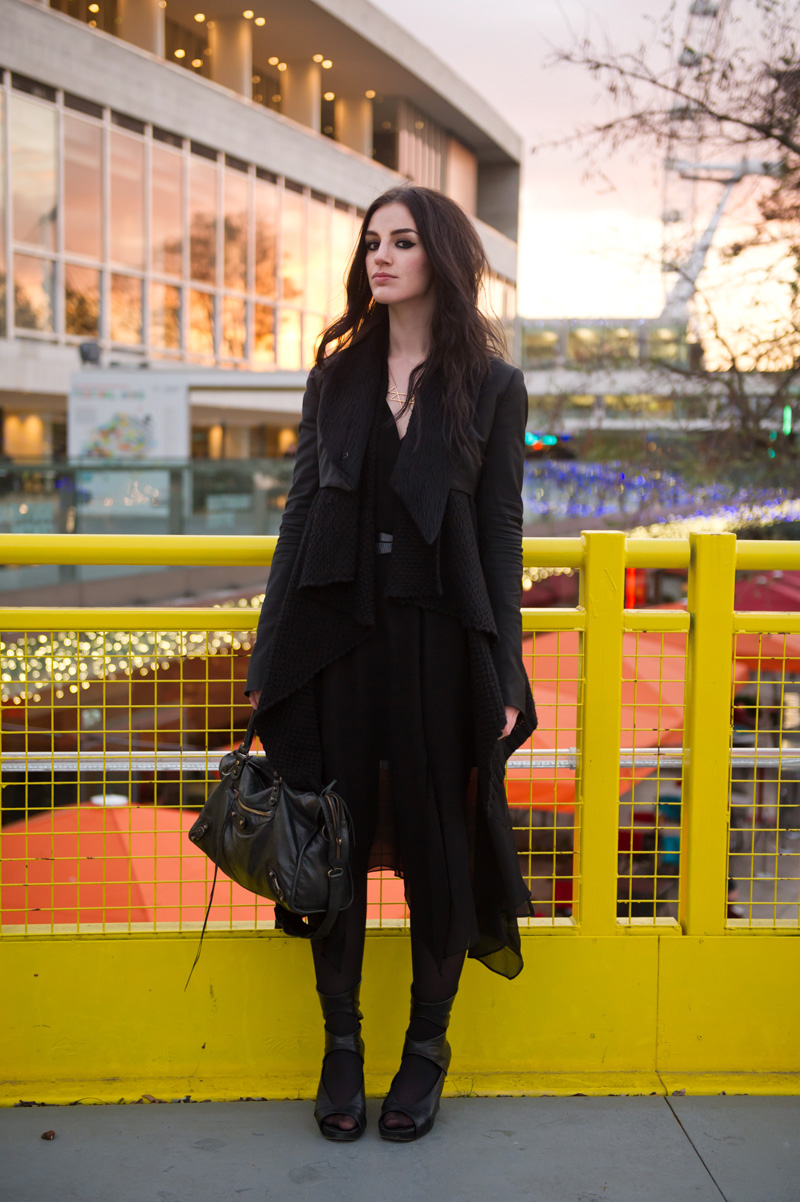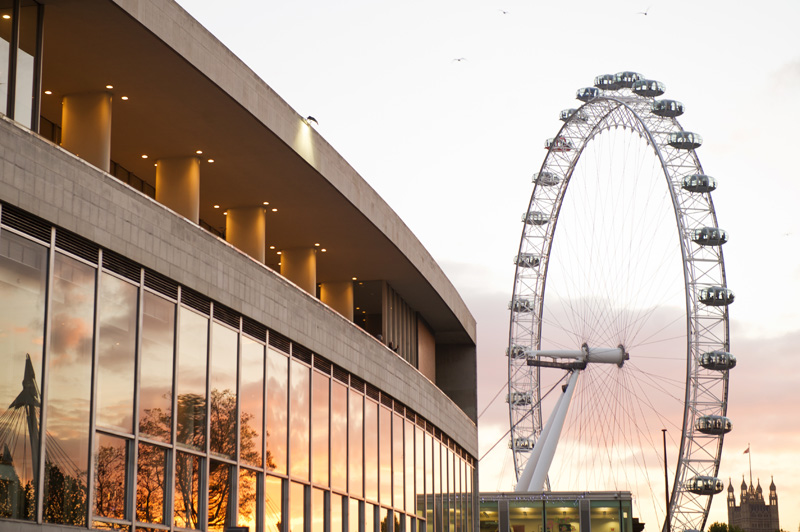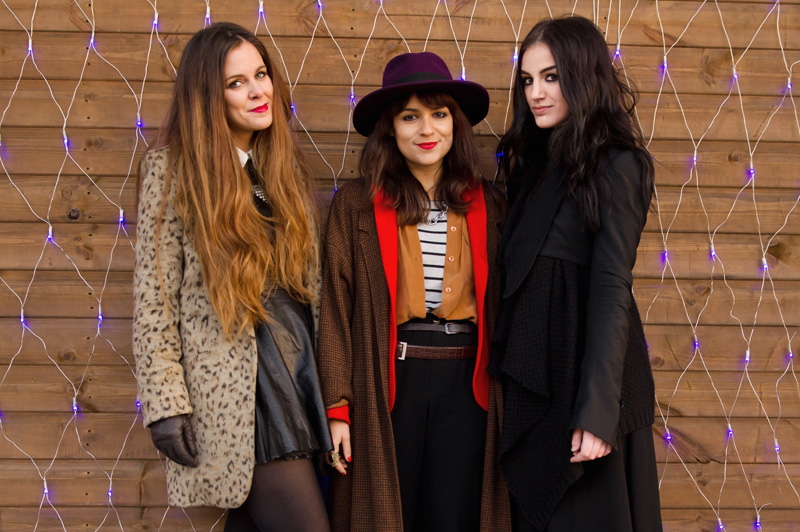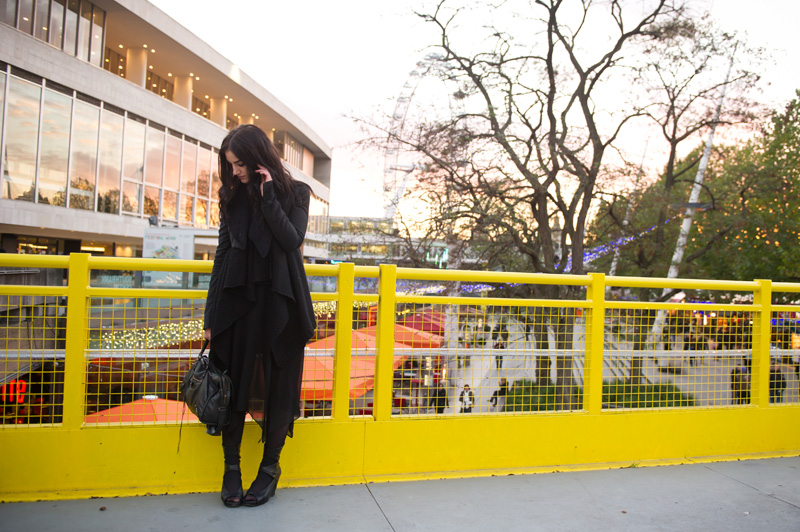 Todd Lynn for Topshop Cropped Tux Jacket / ASOS Drape Cardigan / Warehouse Chiffon Dress / RockLove 'Geo Collar' Necklace /
Rick Owens Wedges / Balenciaga City
A few weeks ago we were down in London with Kylie & Victoria, it was lovely getting to catch up with Kylie & finally getting to meet Victoria too. Having an excuse to hang out with such awesome girls is still my favourite part of blogging. I totally forgot that I never posted these shots, but better late than never! How pretty does the Southbank look at sunset?
This outfit was originally finished off with my fedora, until a rogue gust of wind blew it off into the Thames as I was walking along the bridge! We watched as it floated away down river, sticking to the side just out of reach, as if to taunt me. My favourite hat, gone! Totally gutted, I begged a security guy for a pole to fish it out, not that he was the slightest bit interested though, instead he just reeled off how it's against regulations and health & saftey… To be honest, now that I think about it, I'm sure there are all sorts of nasty things floating in that dirty water & it was probably ruined anyway! Luckily one came back into stock on ASOS & I pounced, so no need to worry – we've been reunited!
I got this Warehouse dress a couple of weeks ago in the sale & I just can't stop wearing it, the chiffon & jagged hem lend it so well to layering up like this. I've also probably worn this jacket & cardigan combination at least every other day the past few weeks too, it's so warm, making one of my favourite jackets more winter appropriate & anything that means I can wear my favourites for longer is a huge plus for me. I love the way the chunky knit spills out from the bottom of it too, super easy, lazy layering.