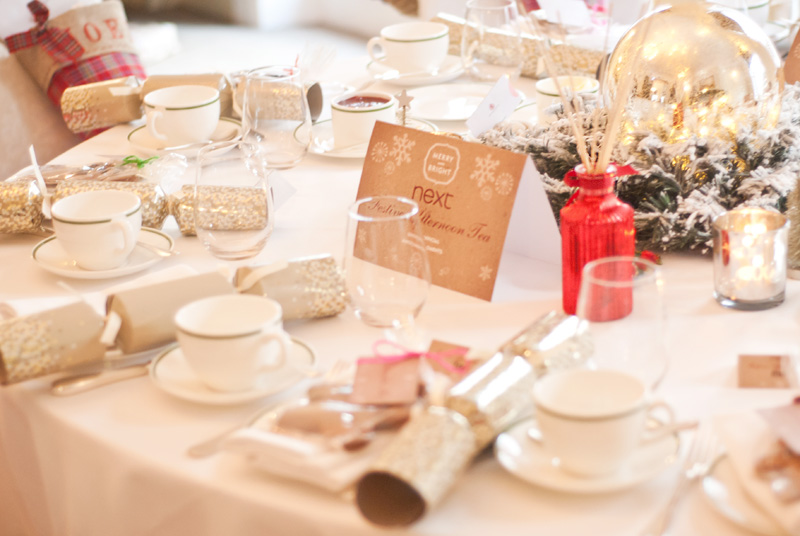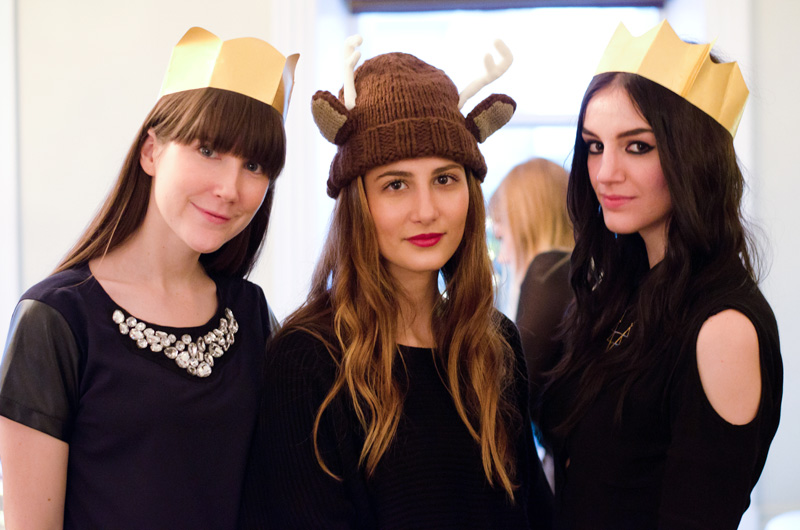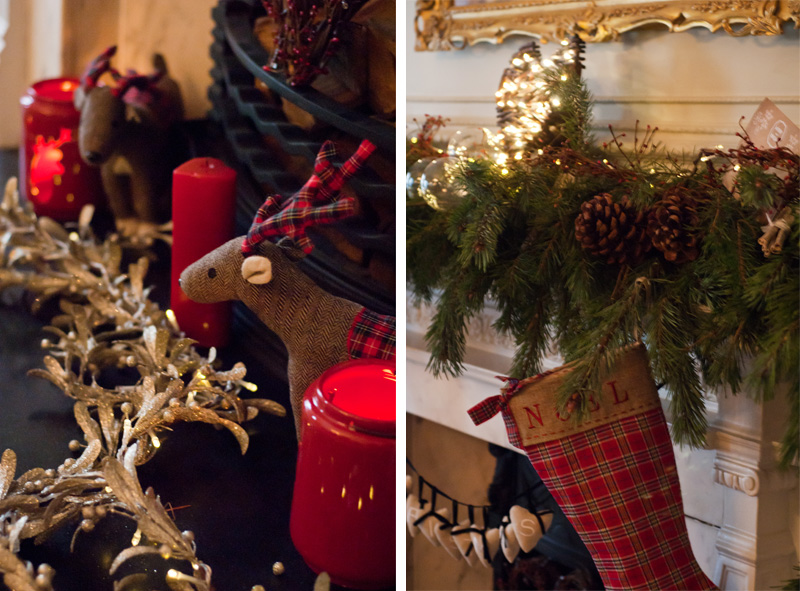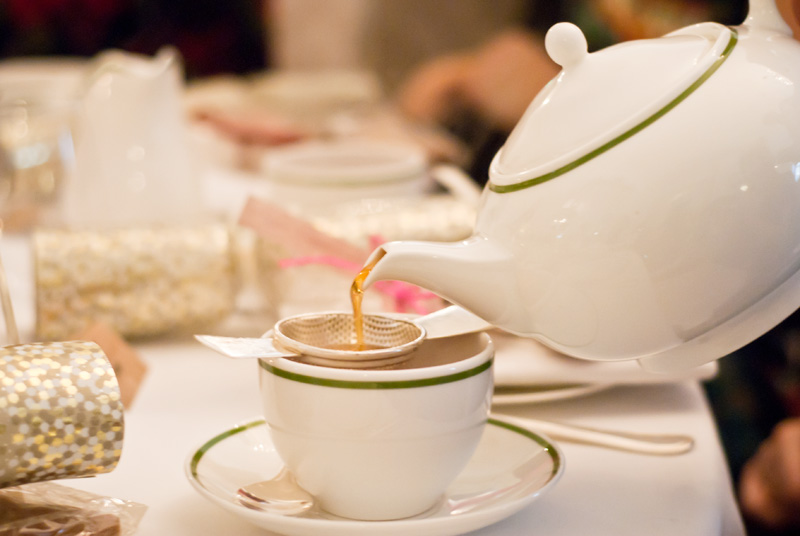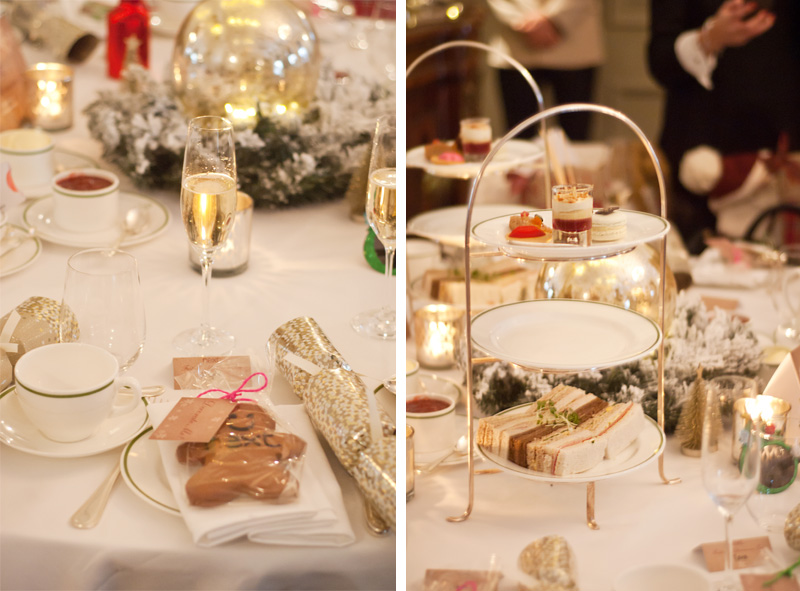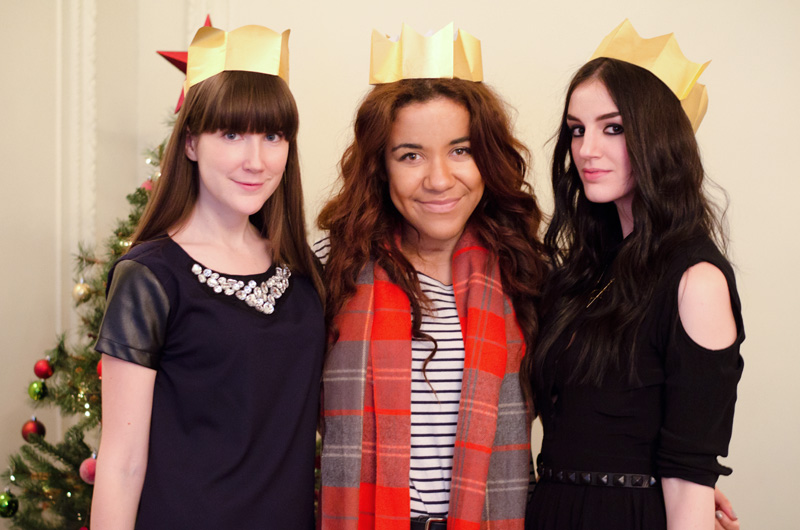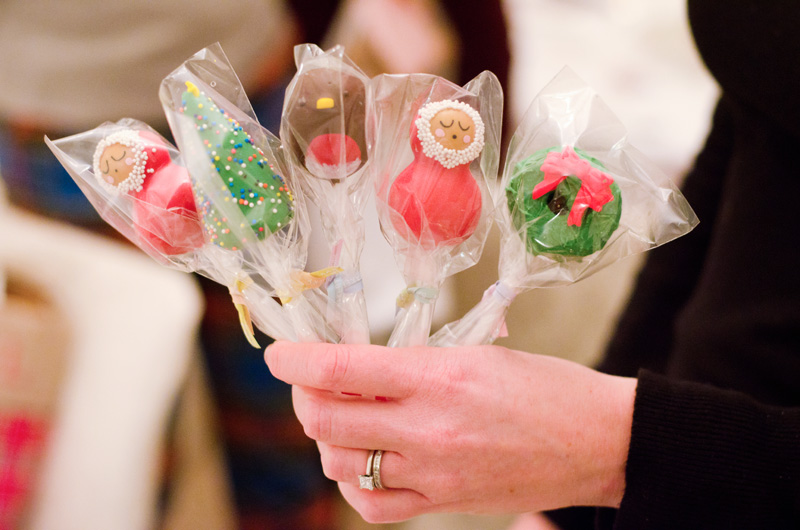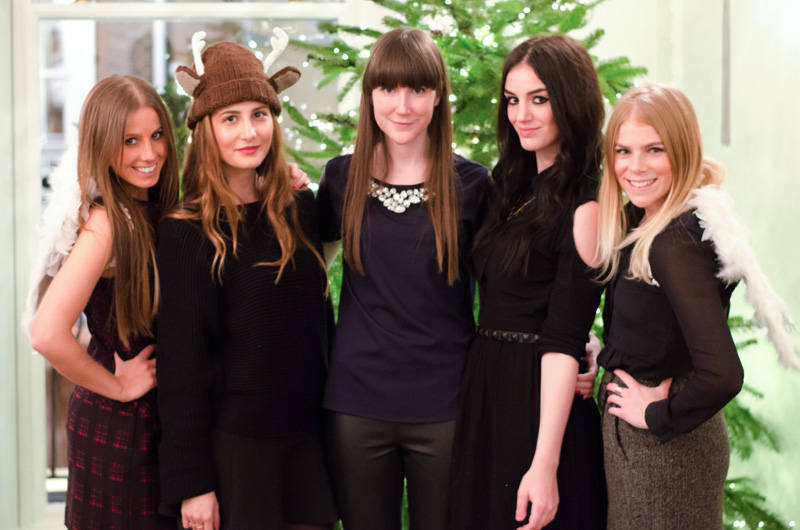 On Monday I headed down to Browns Hotel with Tara for Next's Christmas Afternoon Tea. As soon as we entered the room it felt like Christmas day already, tables were laid out with crackers, champagne & gingerbread men and festive hats & stockings filled with goodies hung off each chair. As you would expect from a store that sells beautiful homewear, the whole place looked incredible with huge trees & pretty decorations everywhere too. I especially loved the little tartan reindeers, aren't they cute?
Next events are always my favourite, they really know how to put on a great party & it's always so nice to catch up with everyone, it was lovely to see Tara & Becca again and the lovely Gemma & Ellie from Next too, who were the prettiest angels! I loved that we were given set places around the tables as it was a good opportunity to meet new people, like Claudia & Paula, who were both so nice.
Once everyone had arrived we sat down for the most delicious afternoon tea; sandwiches, scones with jam & cream and a selection of amazing mini christmas themed puddings, all of which were refilled as soon as the last bite had gone. After we had filled our faces we played pass the parcel & got crafty with bauble & gingerbread man decorating, my decorating efforts were definitely lacking after all the champagne but it was so much fun! We had a brilliant afternoon and left feeling pretty merry & just a little stuffed from all the yummy food. I grabbed a gingerbread latte with Tara on the way home, to carry on the festivities for my journey back.
Ollie has been super busy lately, so I was in charge of photos again, I think I actually did pretty well this time – He better watch out! Most of it was down to Claudia kindly helping me out with the settings though, until then I was just haphazardly pushing buttons & dials and hoping for the best! Thanks to Tara for the group photos & the cake pop shot too.