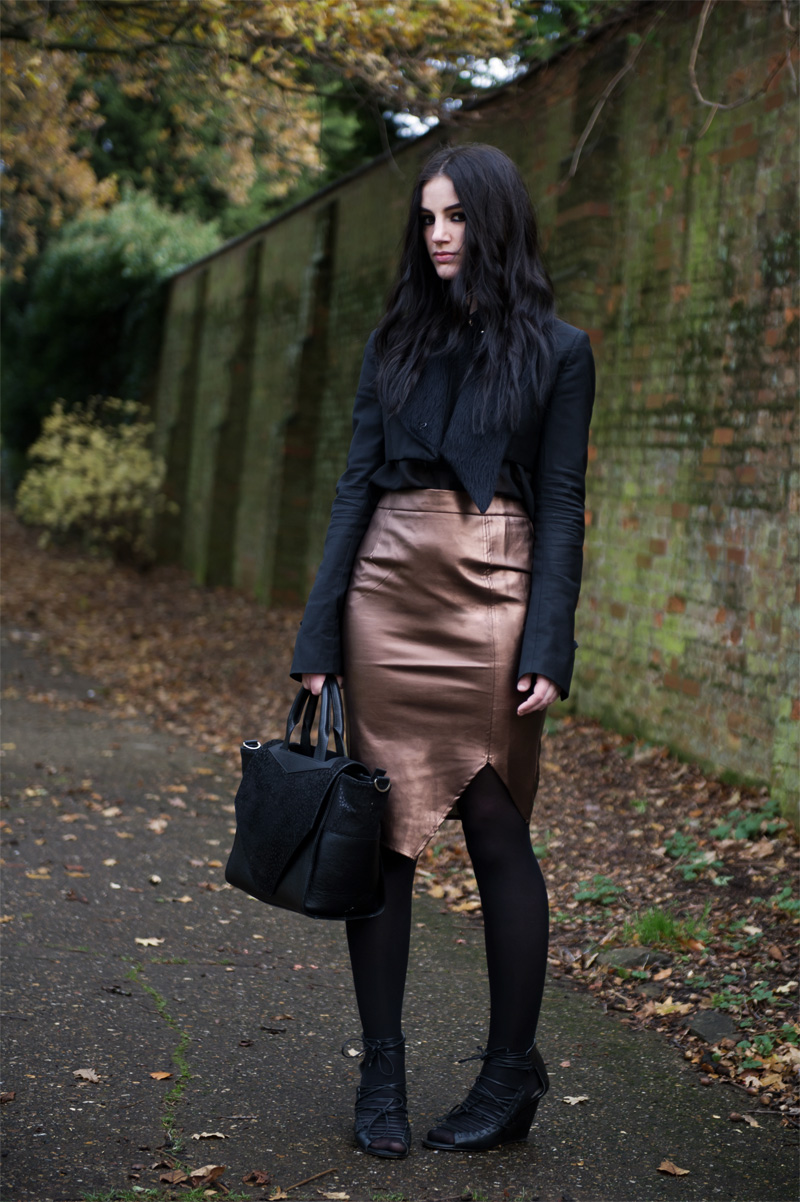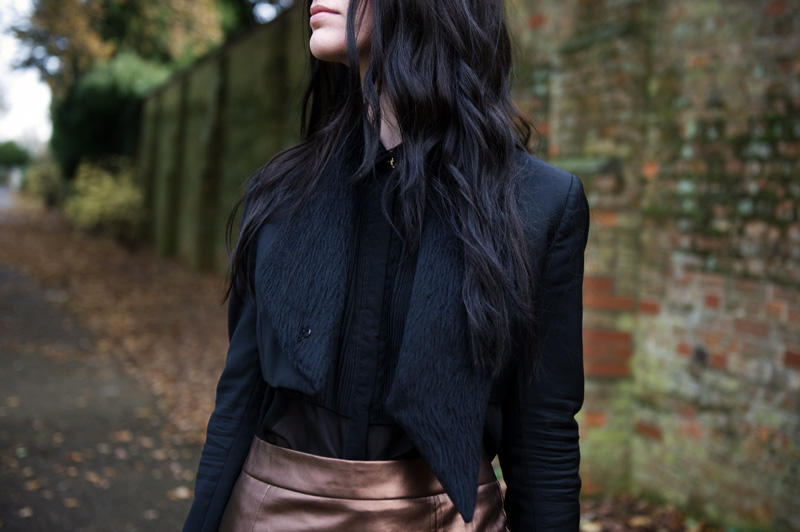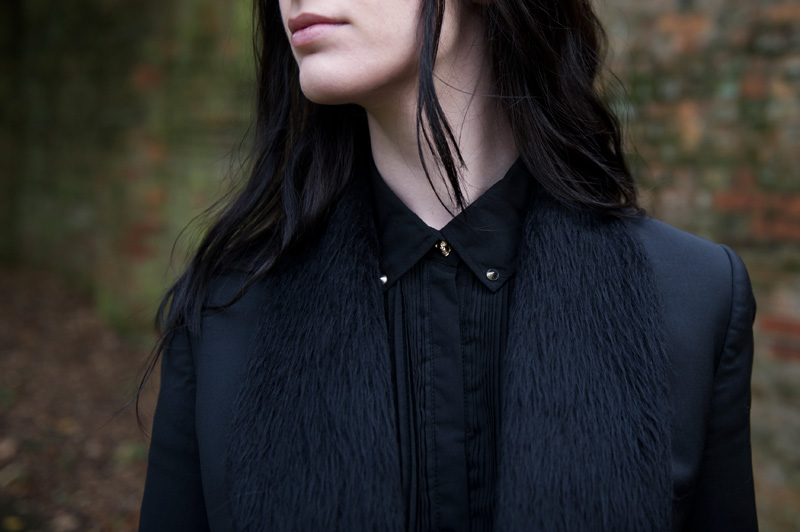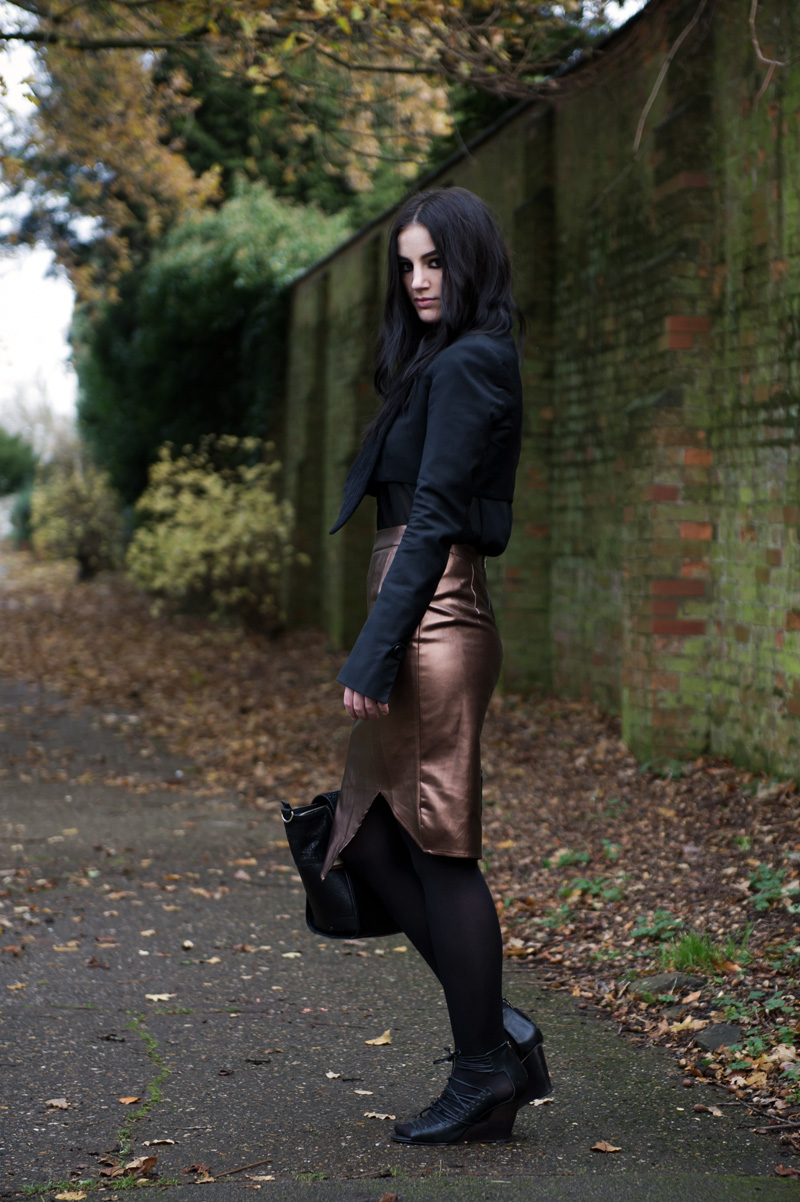 Todd Lynn x Topshop Cropped Jacket / Heart by Nana Judy Chiffon Shirt * / Poppy Lux Bronze Skirt * / Skin by Finsk Laced Wedges /
Bracher Emden Classic Bag
Last week I was talking about how this time of the year always makes me crave metallics, I've never been much of a silver person, but I love gold or bronze against black & I guess it's about as 'festive' as I get when it comes to christmas dressing. This week seems to be the week for Christmas parties & for my first one of the year last week I wore this pencil skirt from Poppy Lux, I knew everyone else would be in their best sequins & festive jumpers, so I felt I ought to make an effort to look the part too, but in my own way! I love the dull, almost matte bronze of the skirt & the little asymmetric hemline too, I'm not usually a fan of faux leather, but I think it works here.
I have a new favourite shirt in my wardrobe too, and you know I love shirts! I have barely taken off this beautiful chiffon one from Aussie label Heart by Nana Judy. The fabric is so soft & floaty, it hangs beautifully & it has lots of nice little details too, like the two little studs on the collar and golden skull top button. It also has a great shaped hem, making it perfect for layering. I'll be wearing this to death, so expect to see it a lot!
I'm still feeling pretty run down thanks to swollen sinuses too, despite my best efforts I just can't seem to shake off this cold! If any of you guys have any secrets for getting rid of stubborn colds or relieving puffy sinuses, please share!