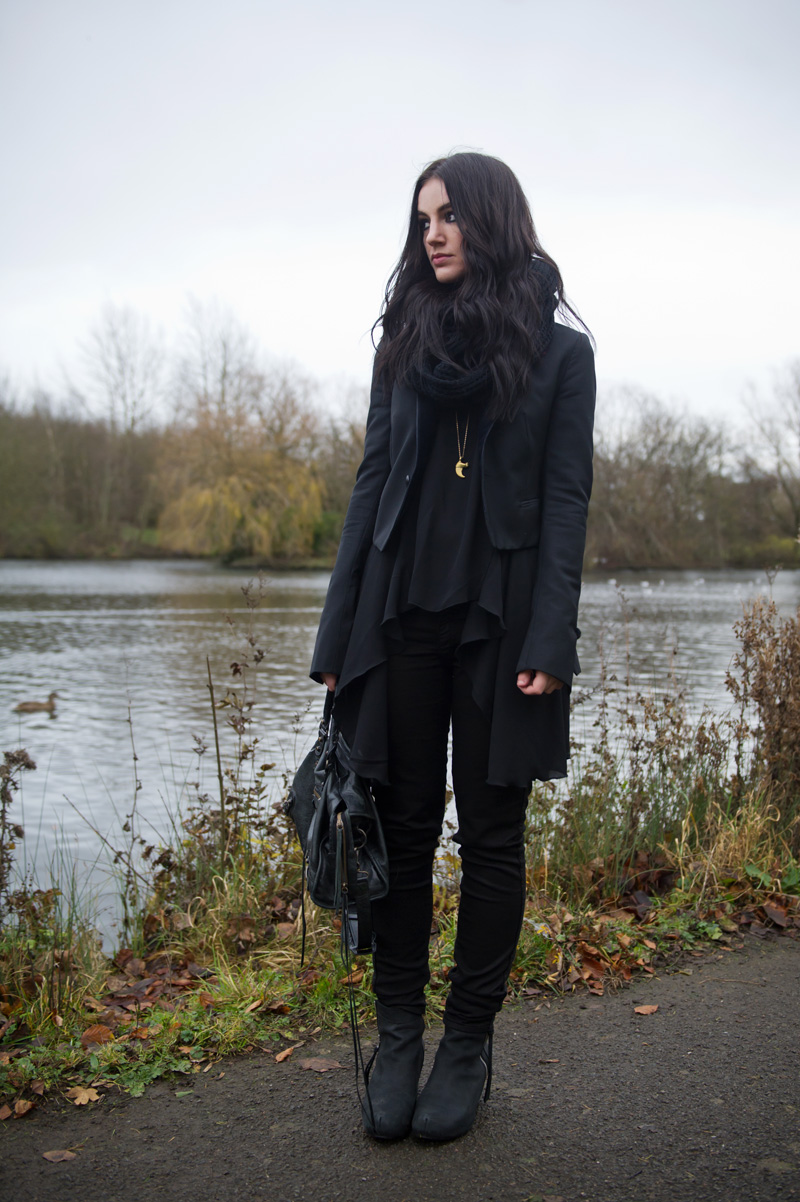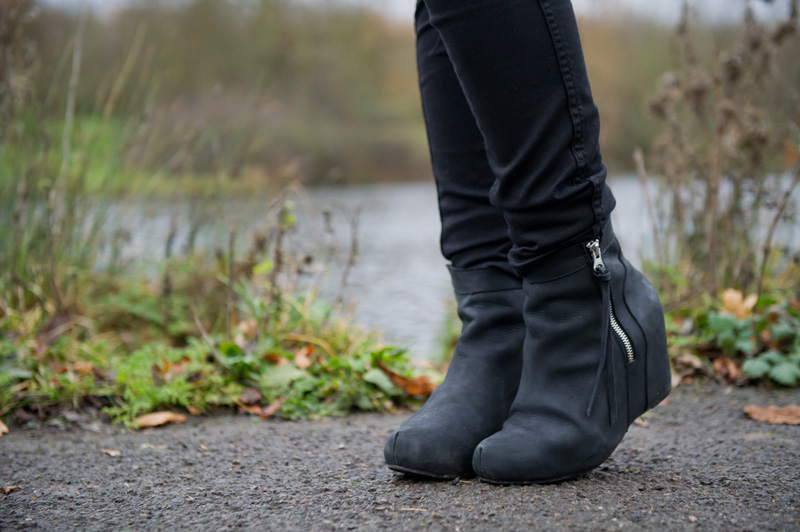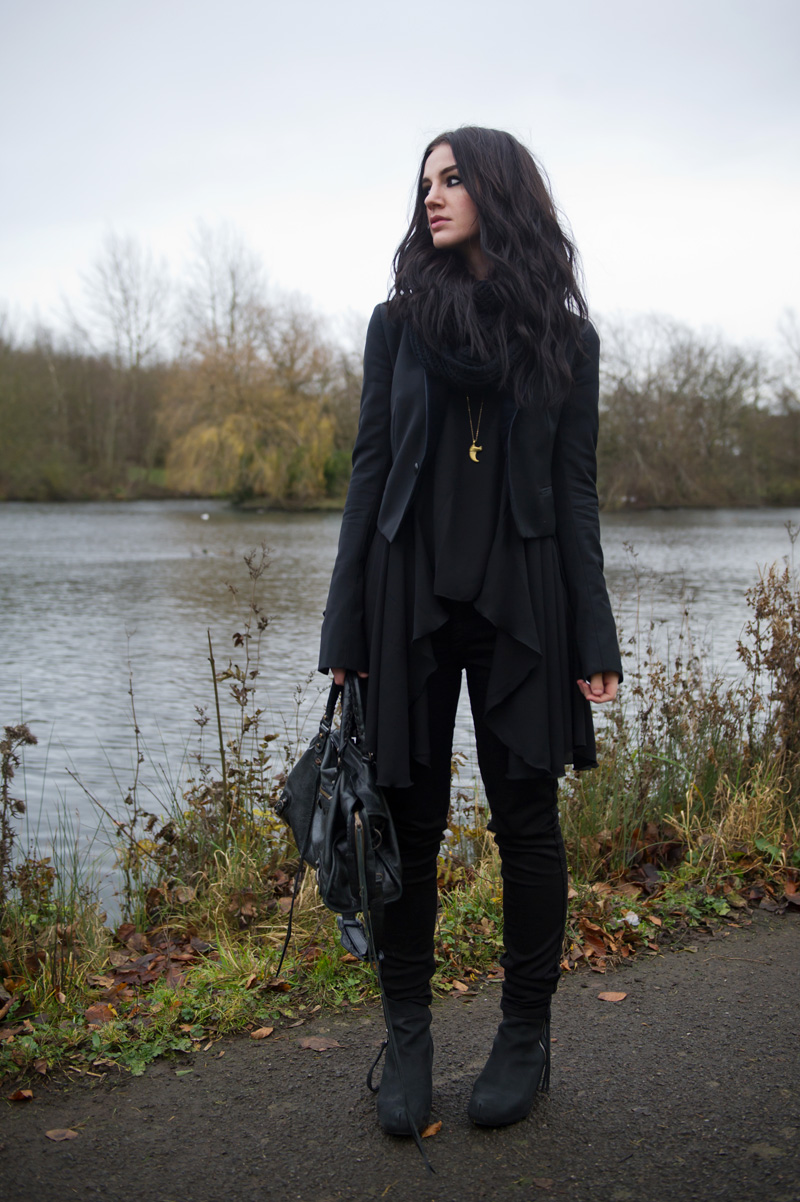 Todd Lynn x Topshop Tux Jacket / LOVE Drape Side Top * / ASOS Snood / Meltin' Pot B-Side Jeans * / Kurt Geiger Wedges / Balenciaga City Bag
Winter is definitely in full swing now, gloomy, dark days & bitter cold winds. I hate to give up my jackets just because it's turned a bit arctic though, so my secret is discrete layering – a thermal tee under my top, and wool tights beneath my jeans & I'm just as snug as if I were bundled up in a heavy coat.
These jeans are probably one of my favourite items of clothing recently, as they have a very novel surprise – they're totally reversible! Made from the softest denim twill they are a basic, premium quality jean from the outside, but turn them inside out & they have an all over subtle bronze leopard print! I was skeptical of just how 'reversible' they would be, assuming one side would clearly look like the wrong side but they have employed so many clever solutions that it's impossible to tell the difference. Tags are sewn inside the back pockets, seams are inclosed inside & out, the button is a popper and the zipper works from both sides. As someone interested in sewing & making, I must have turned them inside out 10 times or more, pouring over these clever little tricks! I'll be posting the leopard side soon so you can see what I mean!
I also just want to mention these Kurt Geiger wedges, I know they're quite shamelessly 'inspired' by the Rick Owens ones, but as I unfortunately can't justify another pair at the moment I couldn't pass these up at such a ridiculous price. Soft nubuck leather, super comfortable & 80% off (down to £39!), how could I say no?! If you have a shoe addiction, I'll apologize to your bank account now for directing you to Shoeaholics, Kurt Geiger's outlet site, I've already brought 3 pairs from there myself in the past few months…