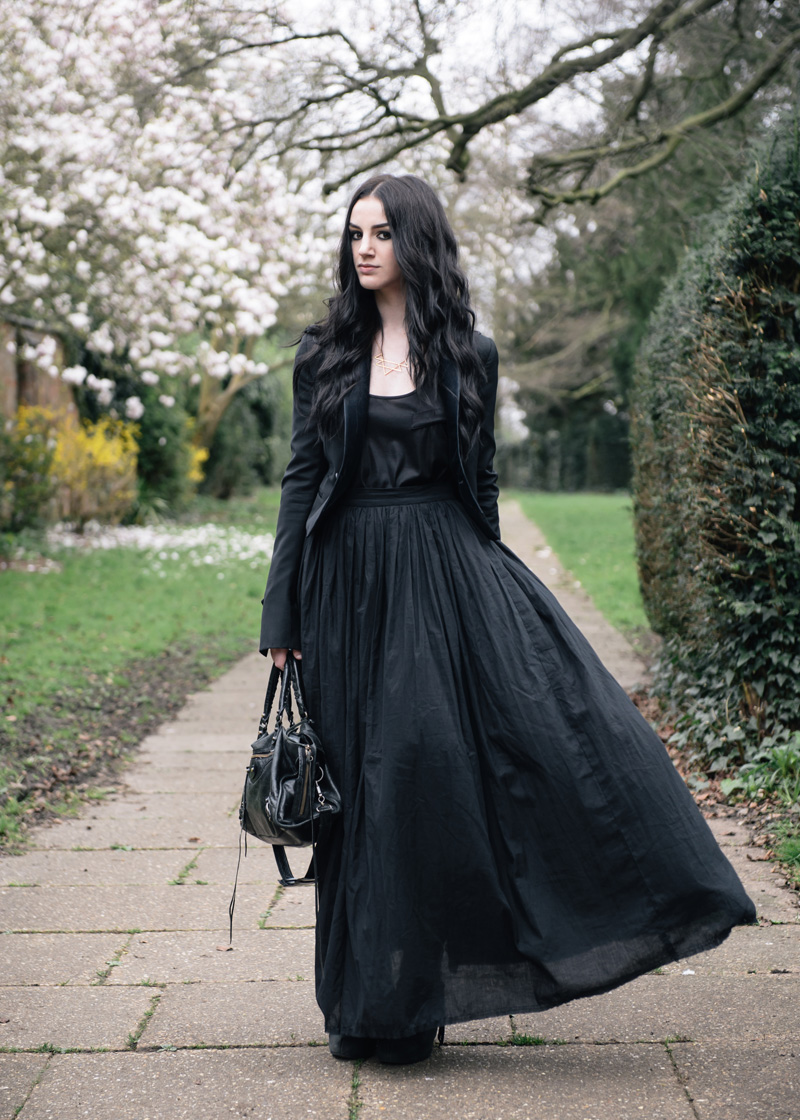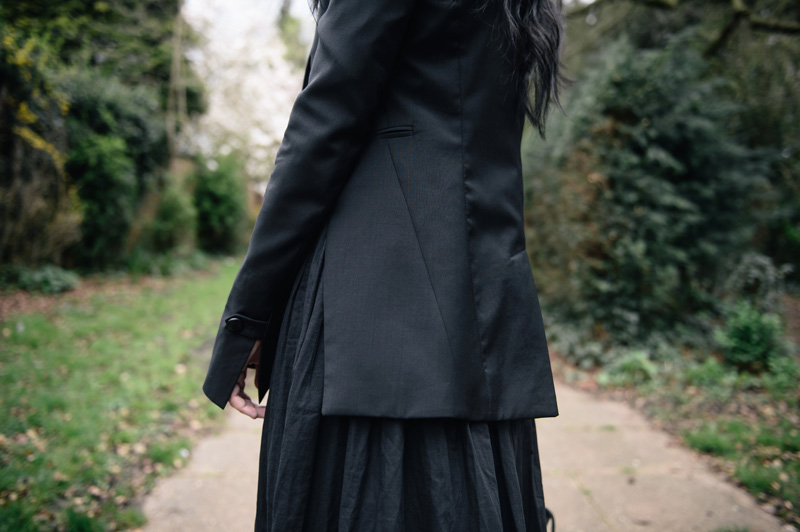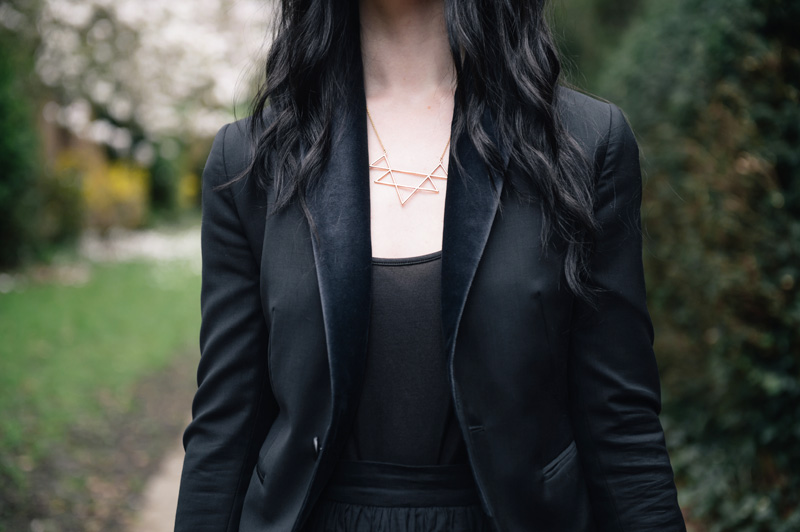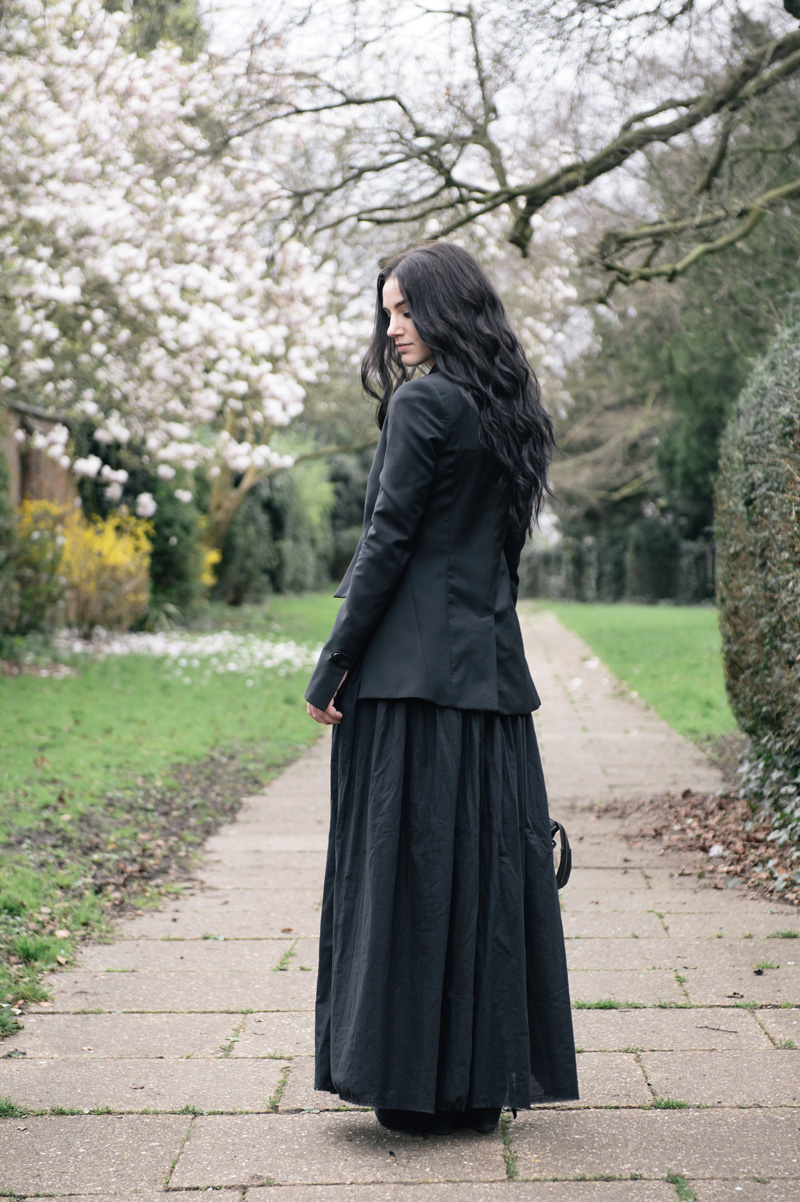 Todd Lynn x Topshop Tux Jacket / Reiss Tank Top / RockLove Sacred Geo Collar Necklace /
FAIIINT Cotton Maxi Skirt / Balenciaga City / Kurt Geiger Wedges
The weather can't make it's mind up recently, one day it's blazing sunshine & sticky heat, the next it's grey, windy & hailing! I've been trying to make the most of the nice days by wearing those items I've been waiting all winter to finally dig out again & this skirt I made myself a while back is one of them. It's a bit too light for winter, and there's nothing worse than walking around in a maxi skirt with a soggy hem from rain soaked pavements. A couple of people told me it needed a good iron, but I love the crinkly, creased texture of it, especially against the sharpness of the jacket.
One of the great things about fashion blogging & photographing my outfits is that I often notice small little details I never spotted before when looking back through the photos, like the diagonal side seam on this jacket. I can't stop looking at it now, it's a really subtle but beautiful little detail. I think it can help give you a new perspective & appreciation for the clothes you're wearing, and sometimes old pieces like this can surprise you.
Posting on here may be a little sporadic over the next few weeks whilst I finish everything up ready for my project launch, so please bear with me! I'll try to keep the outfits coming as long as the weather behaves though & I'm still reading all your blogs over my lunch breaks, though I may not have time to leave comments until it's all finished.