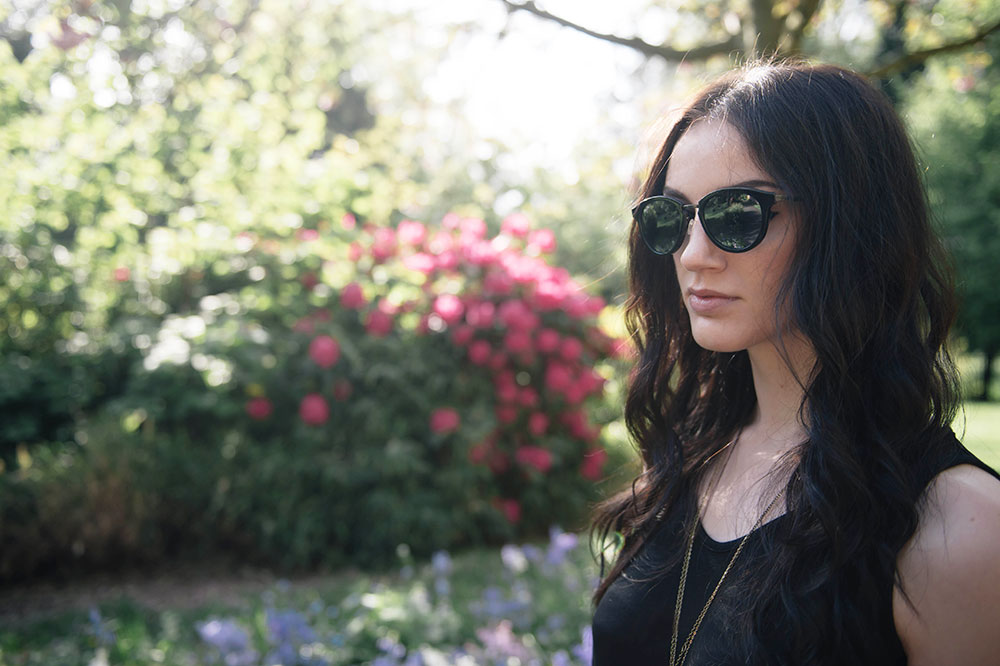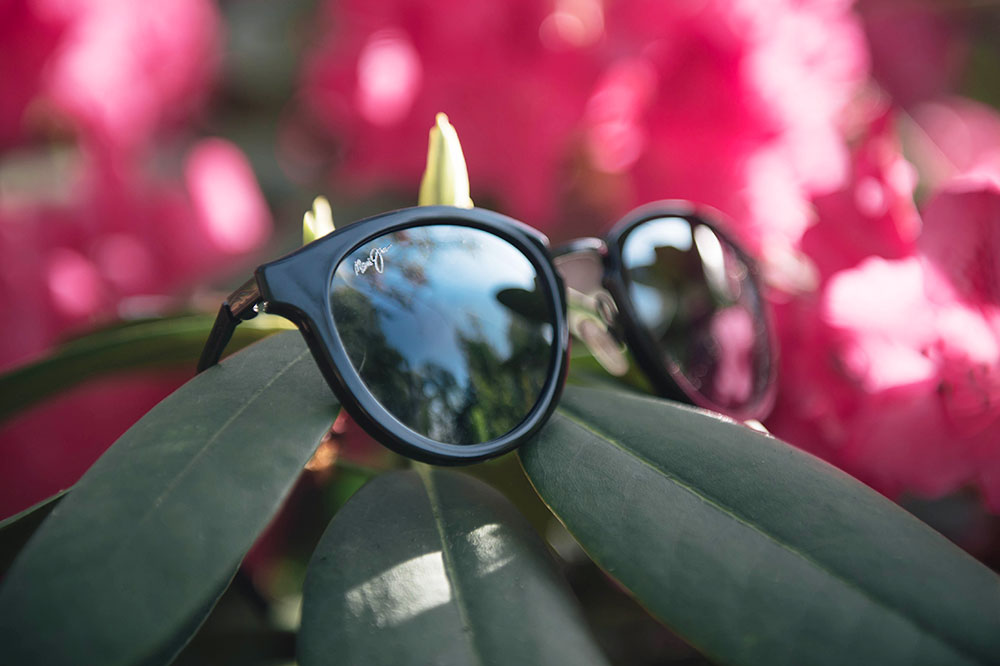 Maui Jim 'Kolohe' Sunglasses *
The weather makes such a huge difference to my mood, finally we're getting some proper sunshine & I feel so much brighter and like I just want to get stuff done. Plus, I don't think theres any better feeling than the first time in the year you can step outside in just a tank top after a long winter of being bundled up under a million layers. Of course I'm hiding out in the shade here though, I'm so pale at the moment that I actually glow when the sunlight hits me & I think I'd blind you all if I tried to take a photo in direct sunlight!
These 'Kolohe' sunglasses from Maui Jim arrived just in time for the nice weather & I've been enjoying the super lightweight shape of them compared to my usual heavier wayfarer or cat eye styles. They pride themselves on having some of the best lenses out there, and after trying them out I'm totally sold. I usually find myself squinting a little even through my darkest lenses, as my eyes are quite sensitive, but not with these. Everything looks so sharp and bright through them too. The best way I can describe it is they make everywhere look like a travel brouchure, all deep blues, golds & highly saturated bold colours, you can see a little comparison here to see what I mean. I'm still getting used to the more rounded shape of these, as I usually go for squared or angular styles, but I've been wearing them non stop since they arrived & so expect to see a lot more of them over the summer!