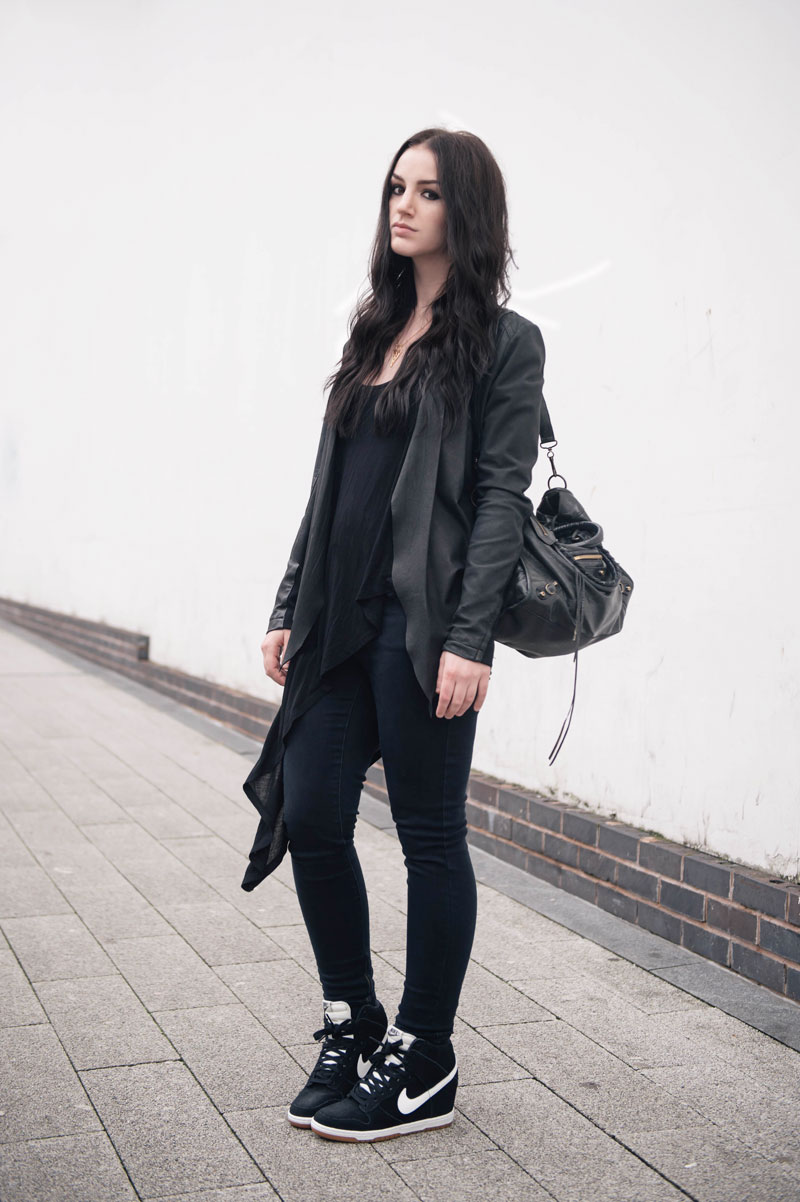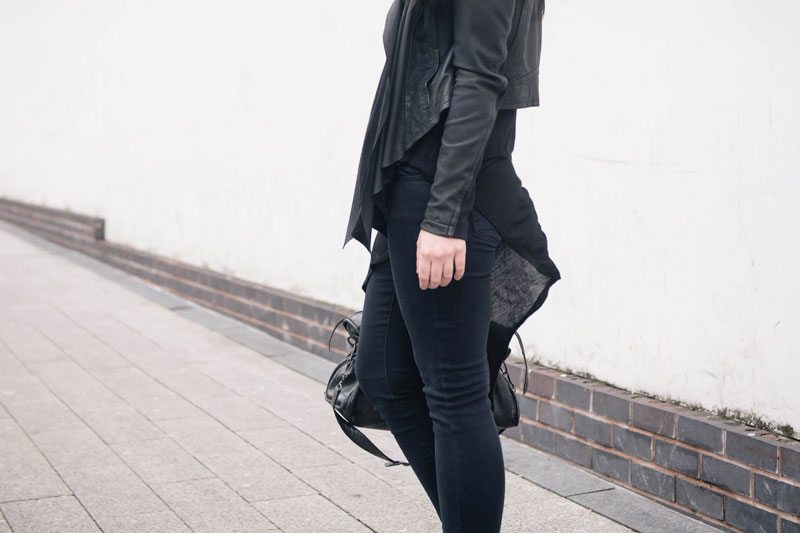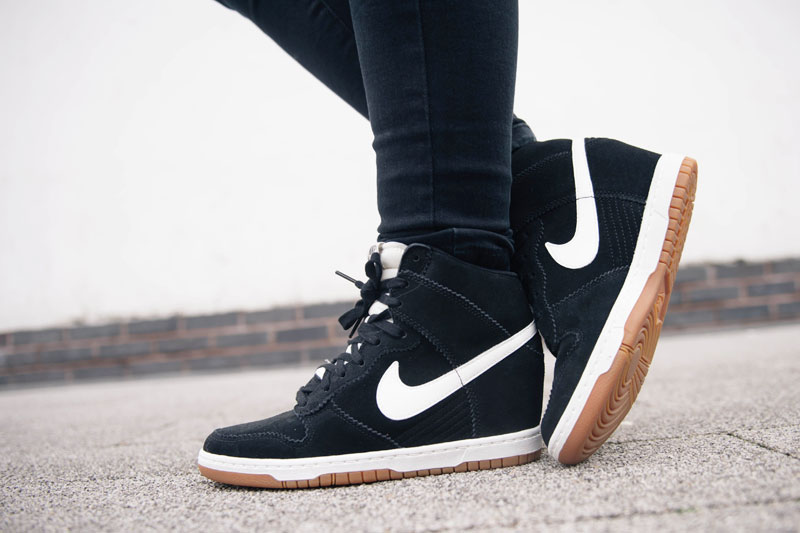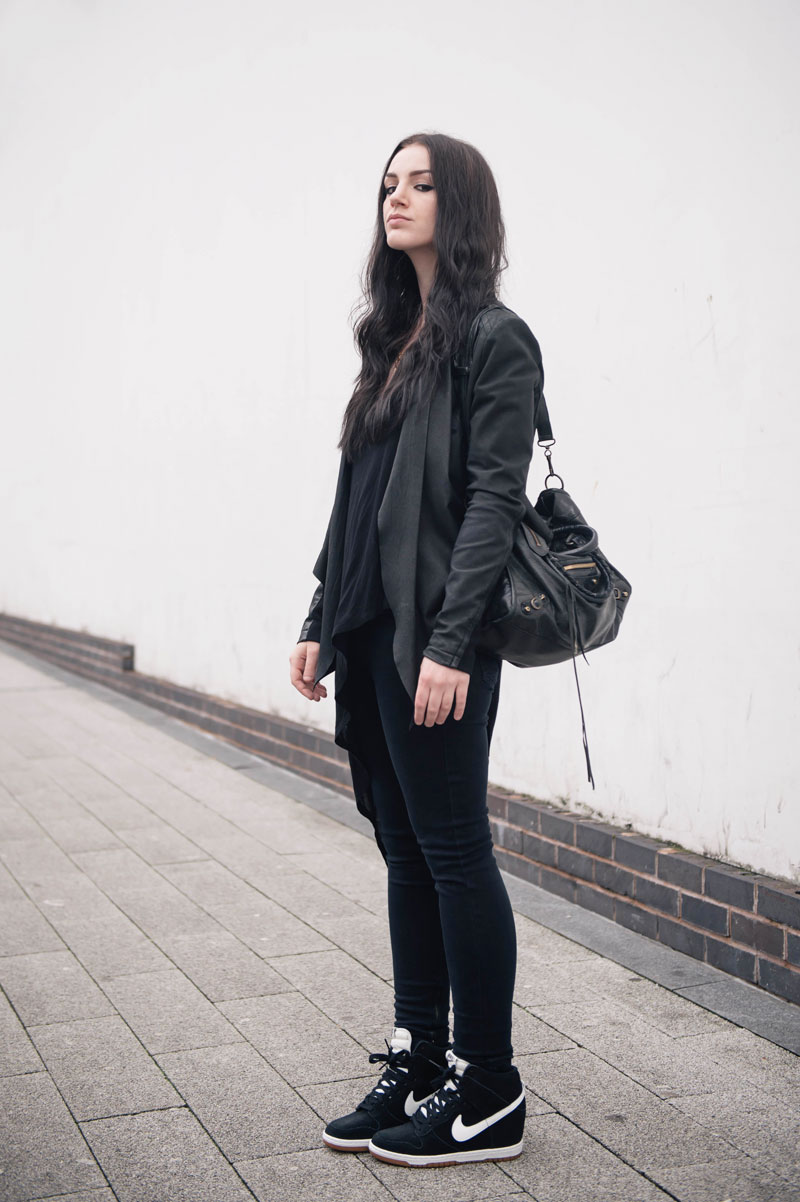 Barneys Originals Drape Leather Jacket / Topshop Asymmetric Tank / Topshop 'Jamie' Jeans / Nike Sky Hi Dunks via Hoodboyz * / Balenciaga City
It has been almost non stop torrential rain for the past week, a typical start to the British summer really, but finally we've been given a little break. Yesterday it was on & off all day, so we decided we'd better make the most of it & get some quick outfit shots, do excuse my probably moodier than usual face (and hair!) I'd been rained on all day as I was stupidly optimistic & didn't take an umbrella out with me. You'd think I'd know better by now!
This is pretty much my standard casual outfit, if you ever see me around running errands, having an off day or walking the dog I'll be wearing some version of this. The newest addition to this formula though is my new Nike Sky Hi's & I have barely taken them off since they arrived. The clever concealed wedge gives you a little height, whilst keeping all the comfort of a standard sneaker, plus that classic, chunky Dunk shape will always be one of my favourites. I think this may be the start of a bit of an obsession, I already have my eye on the newer black on black colourway (of course!) and I honestly don't know why I didn't get myself a pair sooner.