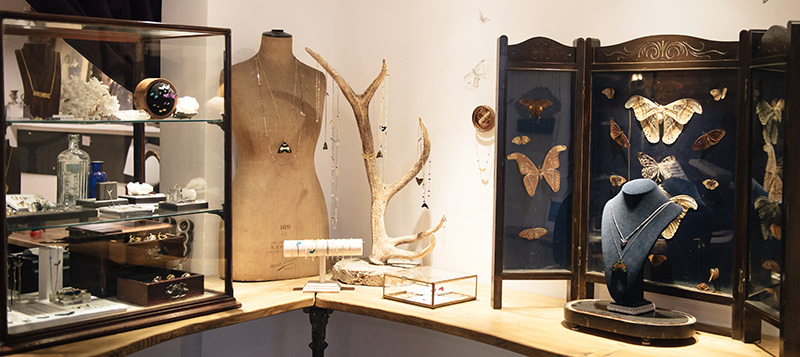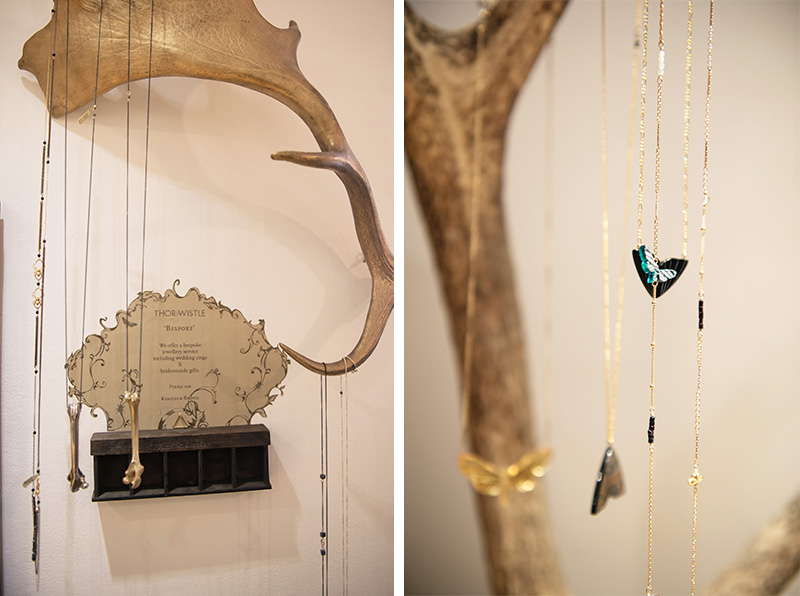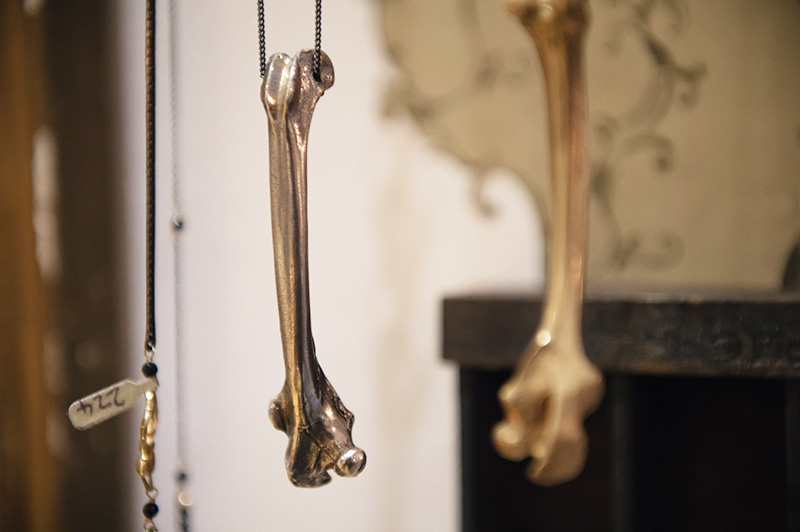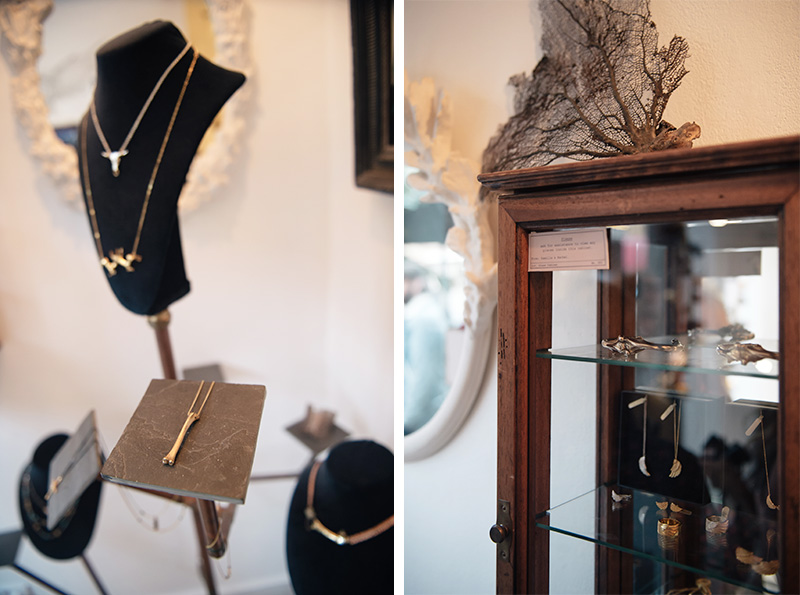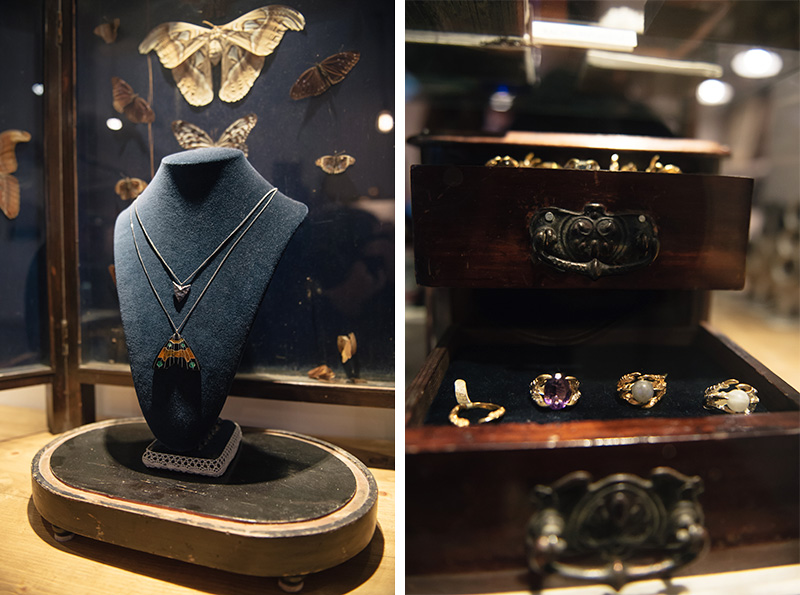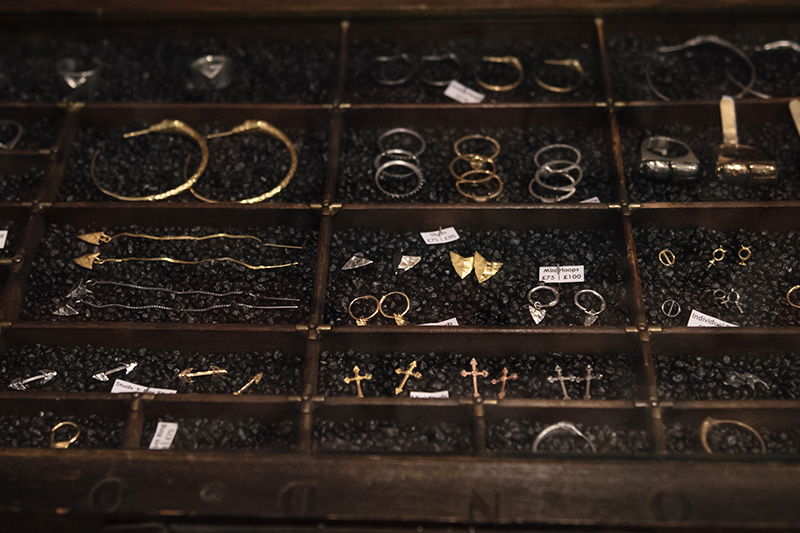 Thor & Wistle Store – Shoreditch, London
Last week Thor & Wistle threw an intimate little party at their Shoreditch store to celebrate their 2nd birthday, with beer, and the most delicious burgers, plus a chance to browse the new collections, it was the perfect excuse for us to head down to finally check out the store & fawn over their beautiful wares, I wanted to take the whole place home!
Set up in 2012, the store is a collaborative project between Kamilla Thorsen and Rachel Entwistle, acting as both a studio for the pair & their respective brands, Dynasty & Rachel Entwistle Jewellery & also as a showcase for emerging talent stocking some of the best up & coming UK jewellery brands, including Kasun, Tessa Metcalfe & Ros Millar.
The store itself has a wonderful curiosity shop kind of feel – jewels draped over antlers, old fashioned display cabinets showcasing beetle & bone rings like scientific specimens, mounted butterflies & vintage mannequins, it sets the perfect atmosphere, perfectly complimenting the selection of brands and makes browsing a real treat, peering into the cases it feels as though you're unearthing rare little trinkets from days gone by. I couldn't recommend paying them a visit more.