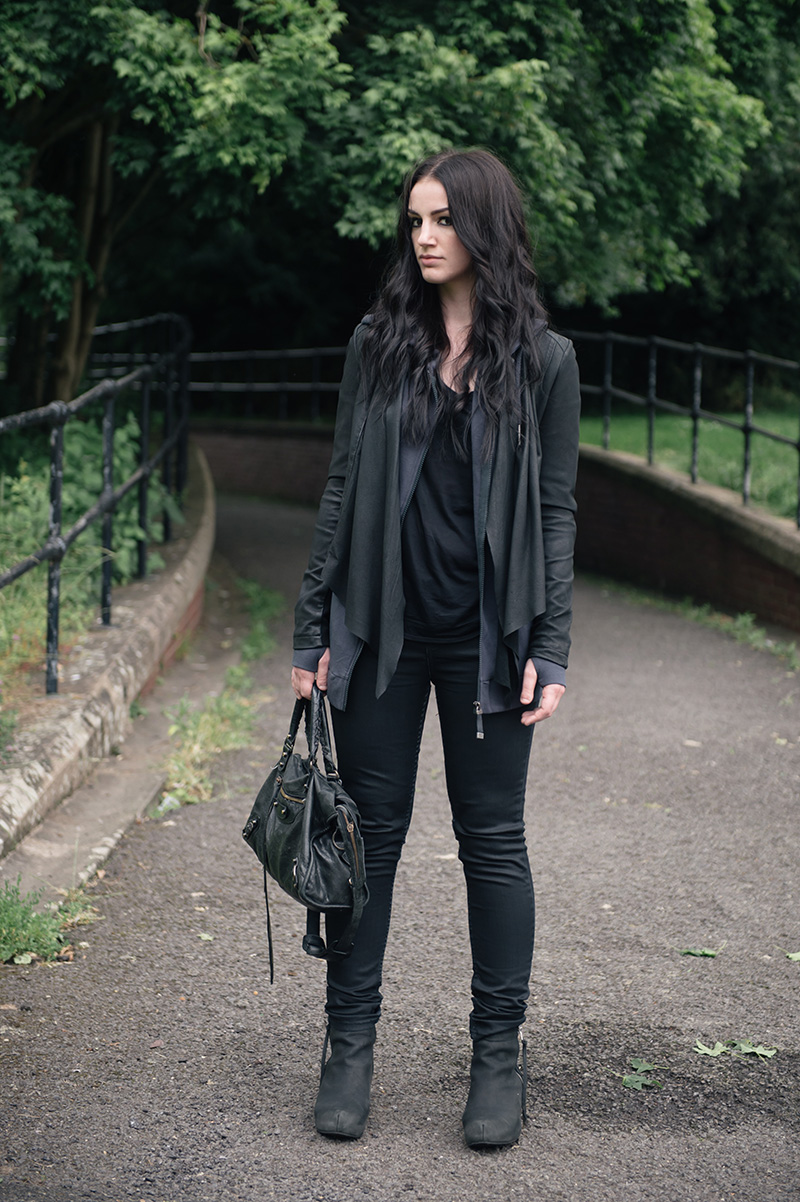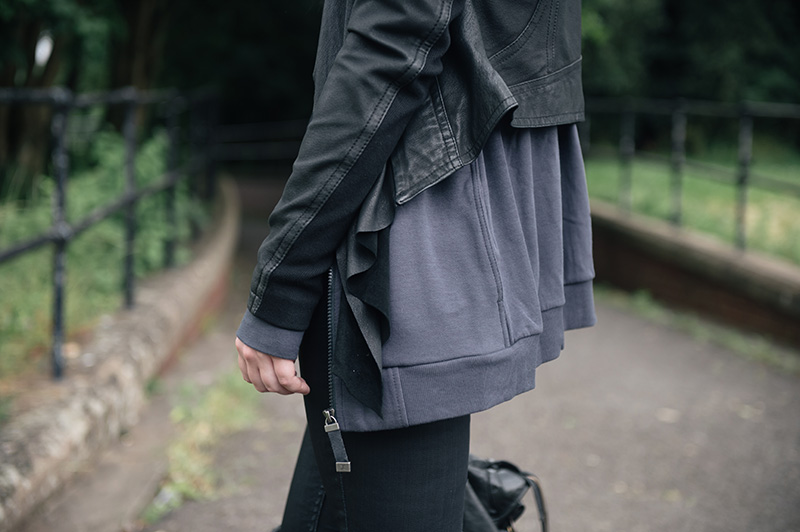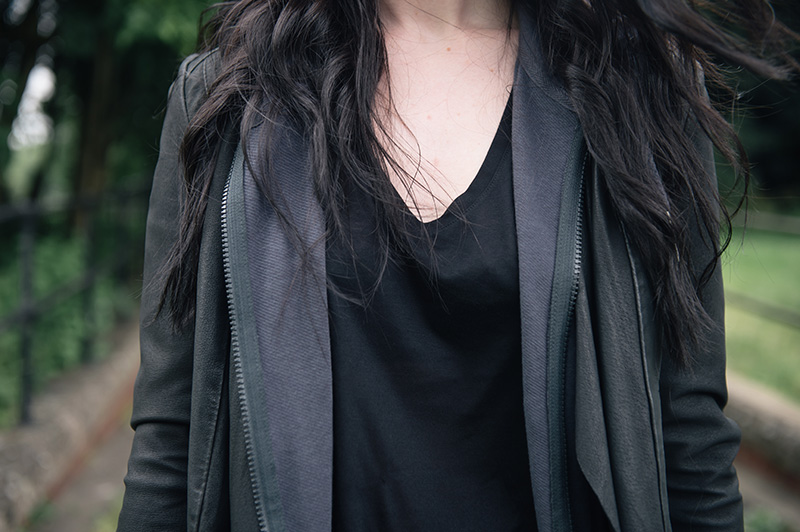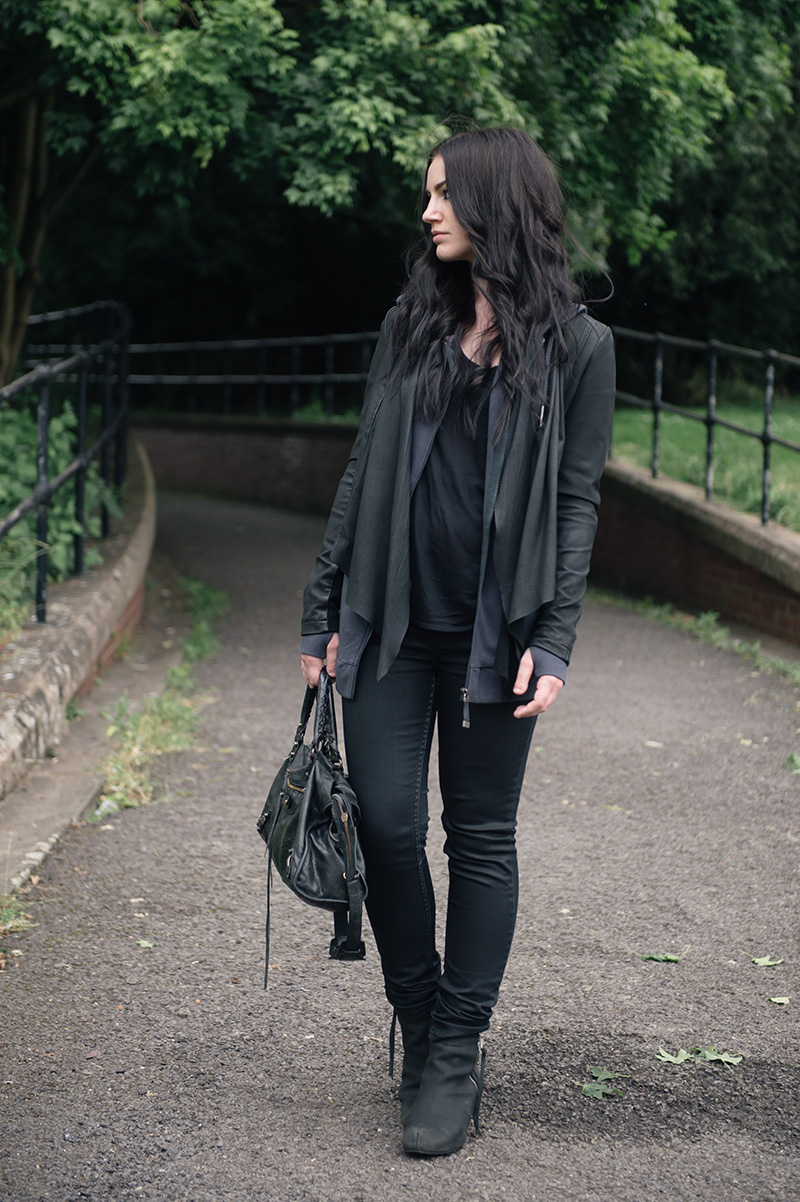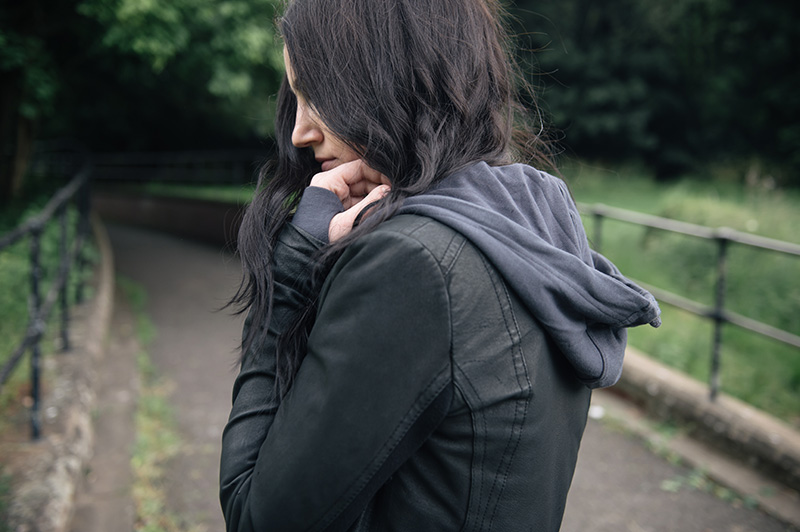 Barneys Originals Leather Jacket / OnePiece 'Stroll' Hoodie * / Helmut Lang Tee * / Topshop Coated Jeans / Kurt Geiger Wedges / Balenciaga City
After the manic week leading up to the launch of my store last Friday (shameless plug, 20% off everything ends Sunday!) this week I've taken it a little slower, working my way through emails, running errands & generally getting things back in order. Times like this always make me want to dress much more casually, I reach for cosy things like favourite hoodies, soft stretch jeans & comfy boots. Luxury basics like this perfect Helmut Lang tee & my fail safe draped leather jacket help keep it from feeling slobbish, or scruffy.
This OnePiece hoodie is a new addition to the collection, but it has already surpassed every single one of the others to become my favourite & it's all down to the beautiful fabric. It's the softest blend of rayon & cotton, it's thin, slouchy and so comfy I never want to take it off, plus it has thumb-holes! I don't know why, but that makes me extremely happy, thumb-holes somehow make everything seem a little snugglier. My only complaint is that I wish it were a true black, though now I'm looking back at these I do like the way the faded charcoal works with the rest of the outfit. It's the same colour as my Nike Free Run's too, so now I look all matching when I wear them both for a run!
PS : Get 15% off at OnePiece until the 7th with code – FAIIINT