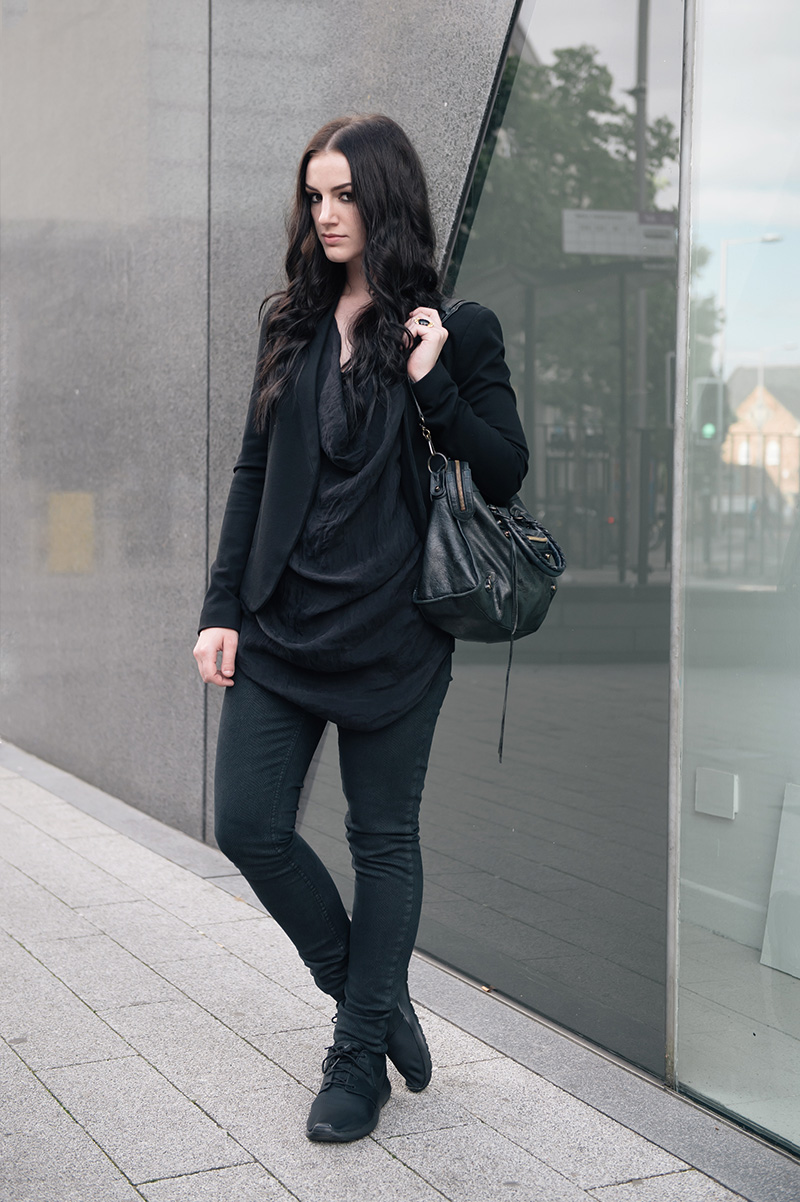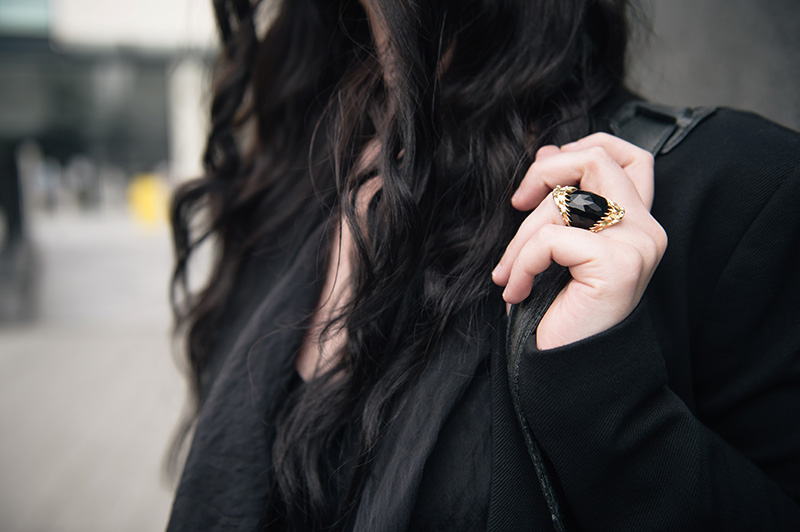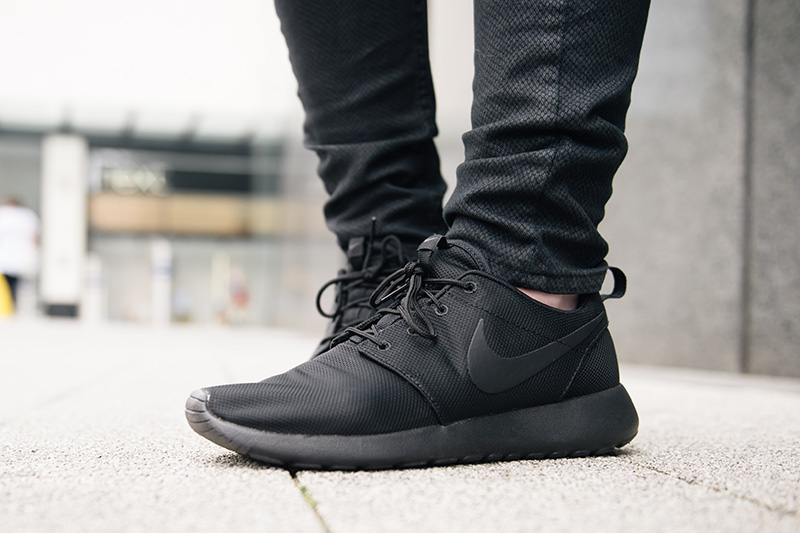 Topshop Blazer / F.O.X Draped Silk Top * / Kasun Vampire Bite Ring * / Topshop Snake Print Jeans / Nike Roche Run Trainers via JD Sports *
Lately I've found myself more & more drawn to comfy shoes, it started a few years ago with my vast collection of heels slowly becoming outnumbered by more practical wedges & lower, block heels. I haven't worn a pair of the high, spiked kind in years now. Over the last few months I've started reverting back to throwing on a pair of high tops or trainers with pretty much everything, just like I did as a teen. I'm not sure if it's an age thing or purely because I've seen so many girls lately rocking this look & it's reminded me of how much I like it. The comfort factor is obviously a huge plus too!
I chucked this on for a day of running around & some shopping, it's a pretty standard casual outfit for me but the addition of my new Nike Roche Run's made it even more comfy than usual. These are seriously a dream to wear, so light & springy, plus the mono black colourway is super slick & means they work with just about everything, without looking overly sporty either. I love that they just kind of blend in to this outfit.
Kasun's vampire bite ring has been a pretty permanent fixture on my hand lately too, it adds a little kick & interest to even the plainest outfit and has proved to be quite a talking point as well. Everyone wants to know about it & where it's from!