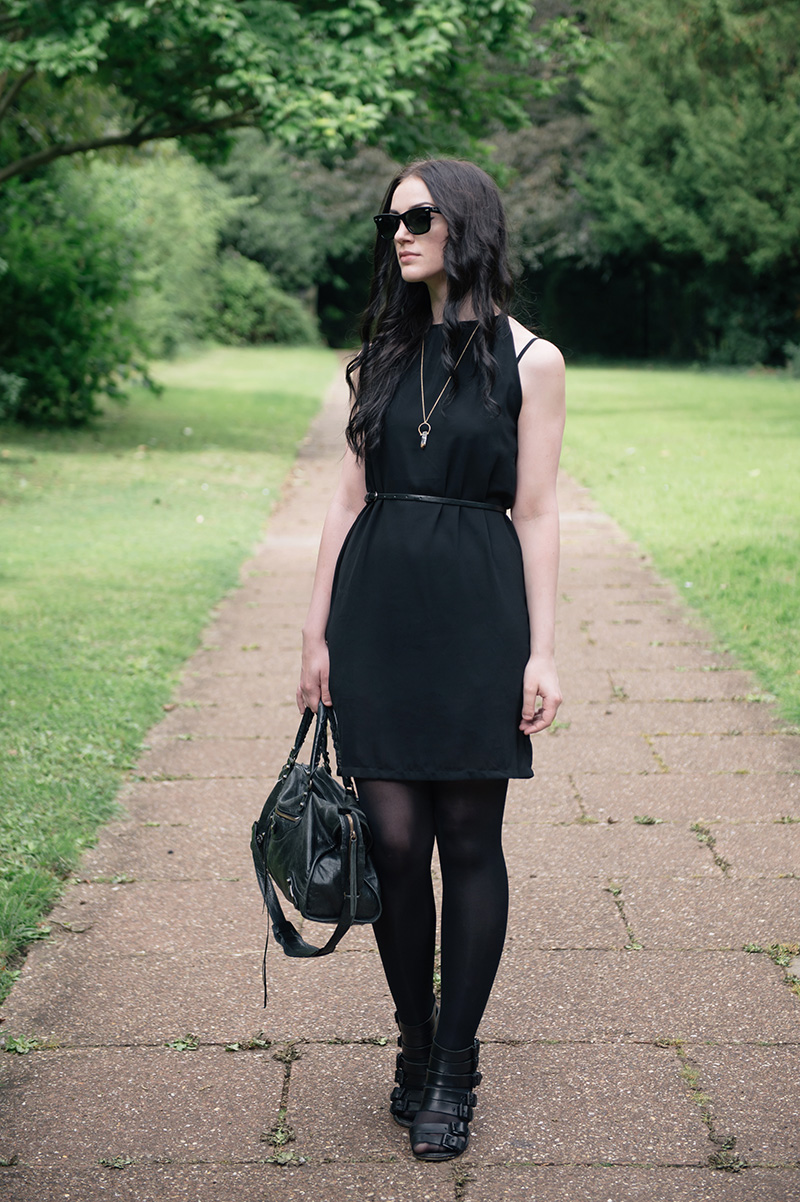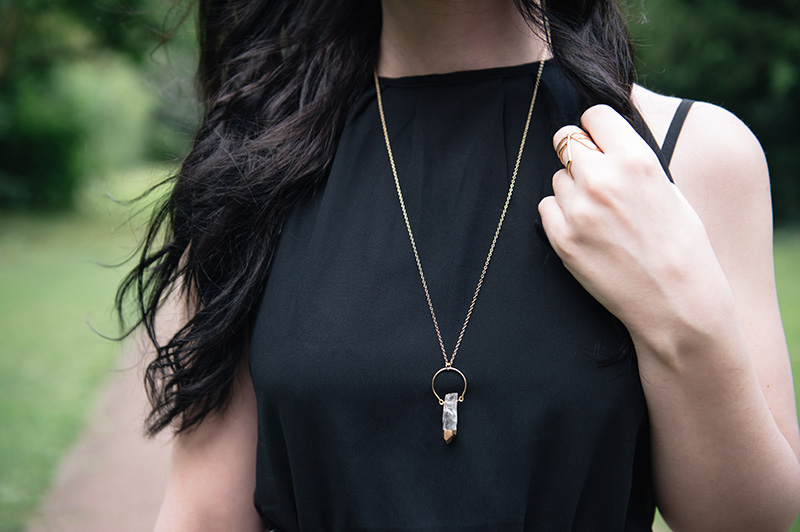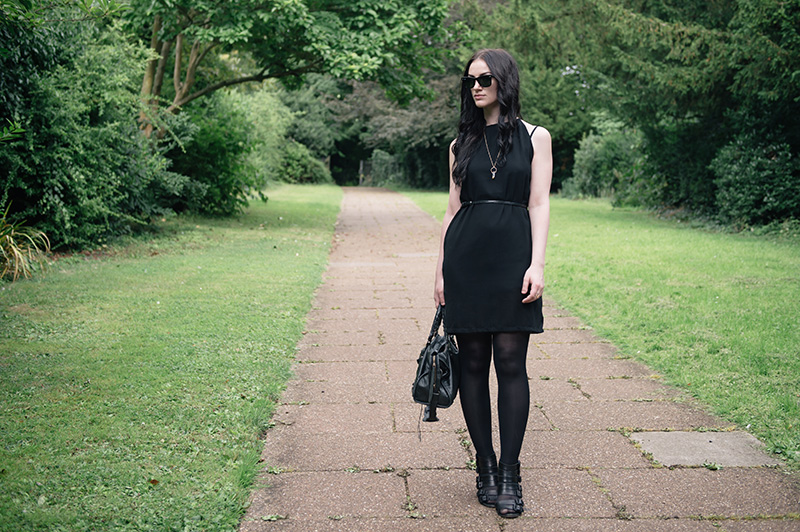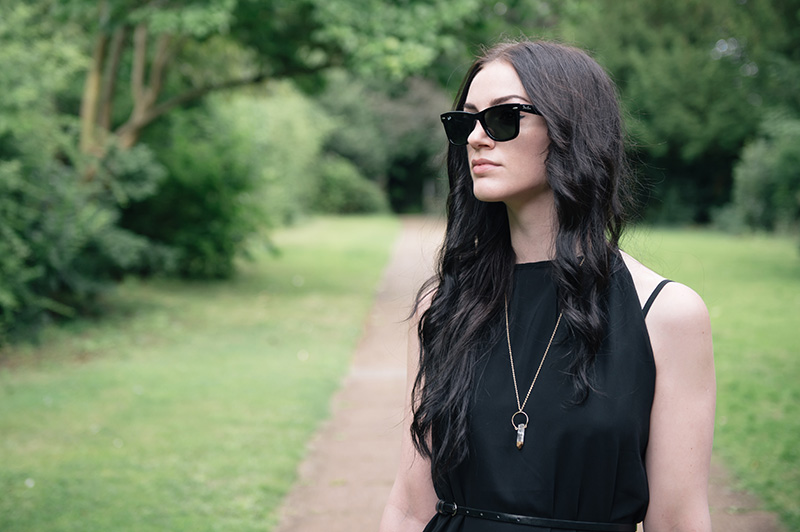 Abaday Dress * / Ray Ban Wayfarer Sunglasses * / ASOS Belt / YoungHearts Quartz Necklace * / RockLove Arrow Ring /
Kurt Geiger Buckle Wedges / Balenciaga City Bag
When it's warmer I hate to be wearing anything too fussy, I like to just throw on a super simple, basic piece & then add a few nice accessories to keep things interesting. I will forever love a good pair of sunglasses, like my wayfarers from Pret A Voir, for their magical ability to effortlessly inject a little cool into just about any outfit.
This dress is a great example of this, it couldn't be plainer (I mean it's almost office wear appropriate!) but I think with the shades, raw quartz necklace & peek of bra strap it feels much more casual & lived in. I must admit, usually messy bra straps sticking out are one of my biggest hates, and you'll often find me wearing a strapless bra or just not wearing one at all to combat this, but now & then when it looks intentional & not just sloppy I think it can add a nice little detail, like it does here.