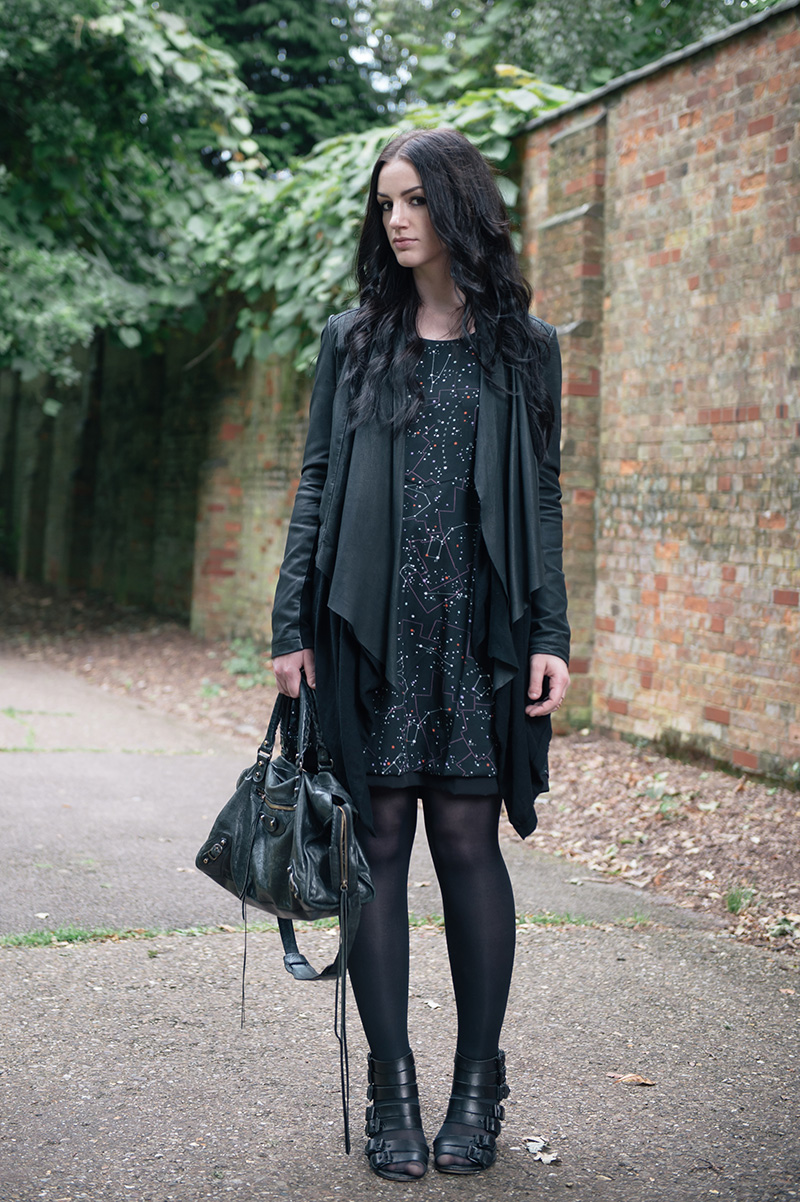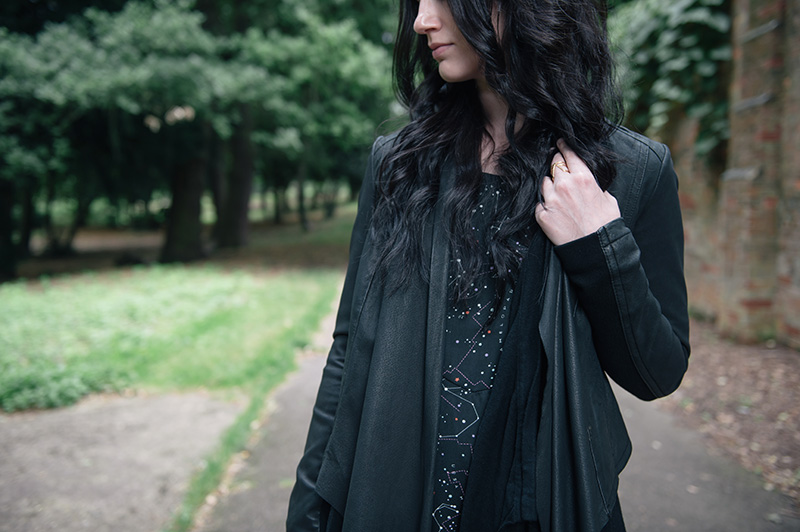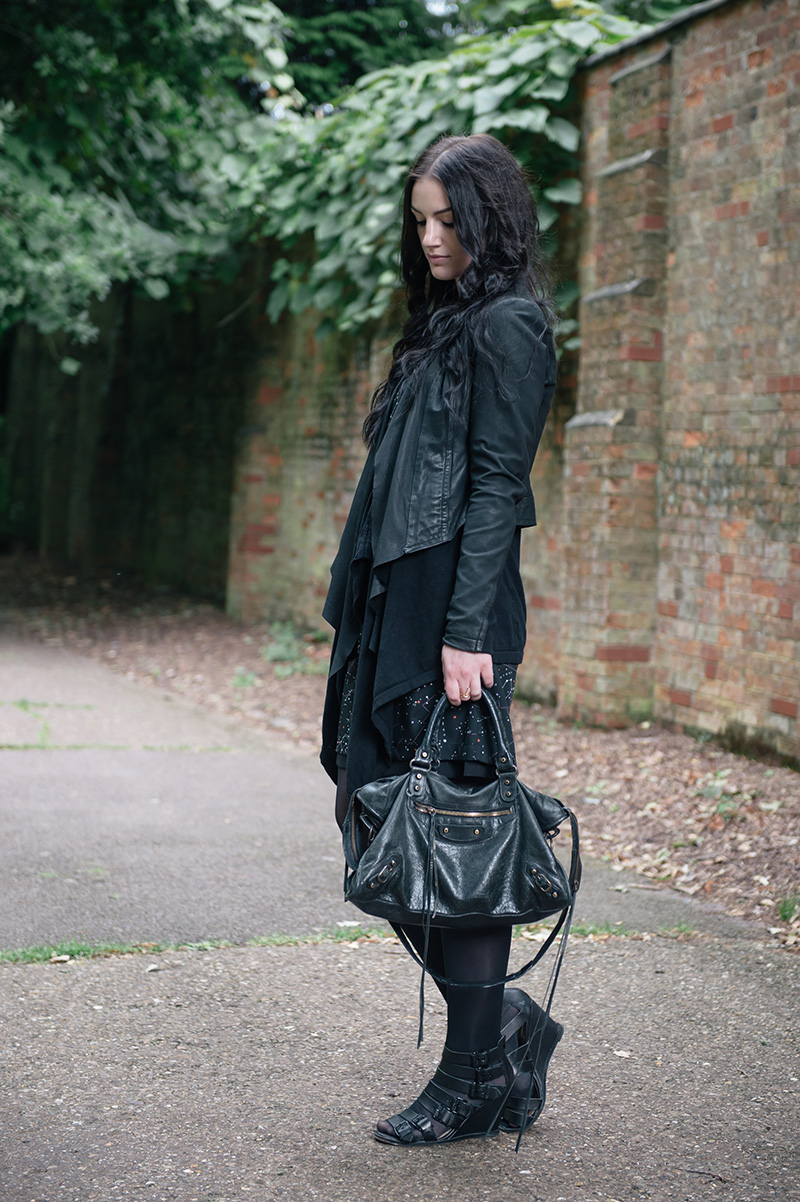 Barneys Originals Drape Leather Jacket / ASOS Cardigan / Yumi Constellation Print Dress * / RockLove Arrow Ring /
Kurt Geiger Buckle Wedges / Balenciaga City Bag
We are definitely moving into Autumn here now, I'm sad that it's getting colder & greyer by the day, but happy to be able to dig out my cardigans, knits & jackets again and layer them all up to my hearts content.
I last week I was asked by Yumi to style one of their new pieces from the Autumn/Winter collection, which MTV presenter Lilah Parsons is the face of. I'm not usually the greatest fan of prints, which they are known for, but as soon as I saw this constellation print dress I agreed. I'm a huge space nerd as you know & I love nothing more than sitting outside on a clear night, looking up & picking out the constellations or checking out planets, nebulas & galaxies through my telescope. The print is subtle enough to easily blend in with the rest of my wardrobe, and I love that at first glance it's quite abstract, it looks like one of my dresses that I paint in, covered in random splatters. It's nice to have the occasional few pieces that are a little more fun & really make you smile when you pull them out.