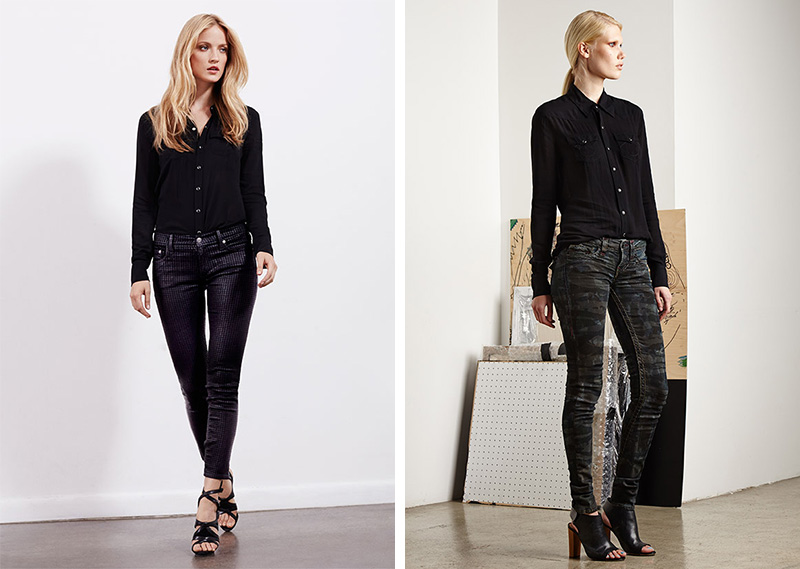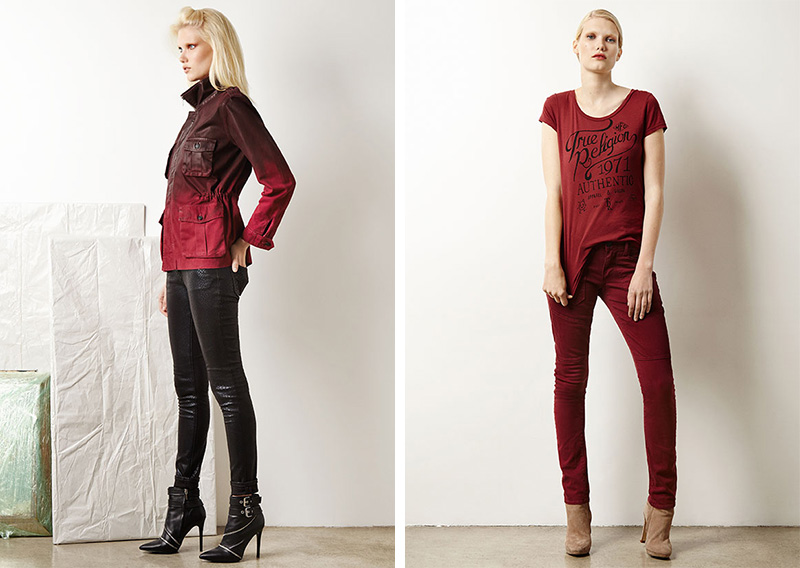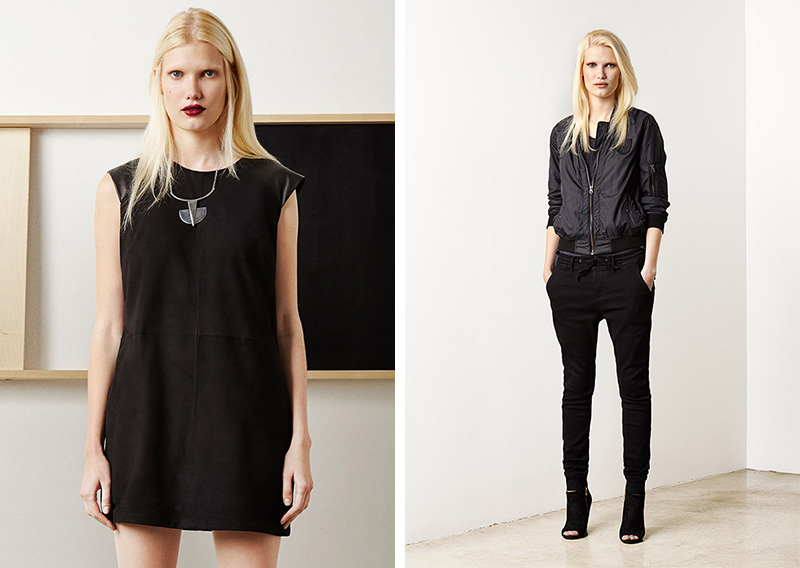 True Religion was founded in 2002 by Jeffrey Lubell with the intention of redefining premium denim jeans through an emphasis on fit, quality and style. The brand is a pioneer in the premium denim market, with products that are engineered to be not only fashionable but durable as well and producing modern, distinctive designs with an exceptional fit & unique styling details.
As a company True Religion pride themselves on superior-fitting denim and their skinny jeans for women are renowned for both their comfort & fit. I've always liked mine super skinny & these are exactly that, they're tight in all the right places but still comfortable, like a second skin. They also use their signature premium denim to produce beautiful, soft shirts, shorts, skirts & classic jackets. I've had my eye on the denim moto jacket for a while now, a classic biker style but made from heavy denim with chunky silver zips & coated to give it a leather like sheen. I always love a little twist on a classic like this & as a company they do this very well.
This season their women's jeans come in an array of interesting finishes from coated prints to ombre waxed & subtle patterns. The 'Halle' jeans in oxblood really caught my eye with their distressed black overdyed finish, there's something about this time of year that makes me crave some of that deep burgundy in my wardrobe & I've been hunting for a nice pair of jeans in this colour forever. Typically though, I've fallen completely in love with their glossy snake print 'Casey' jeans, they're like a less subtle version of my beloved Topshop pair, that are now dangerously close to being worn out, so I know exactly where I'll be heading to replace those when they finally bite the dust! I also love the 'Arya' jeans / sweatpant hybrid style, my sweatpants are strictly for home wear & I'd never been seen out of the house in them, but this pair have such a flattering silhouette & a smarter edge thanks to the classic jean styling & fabric choice, they're really winning me over.