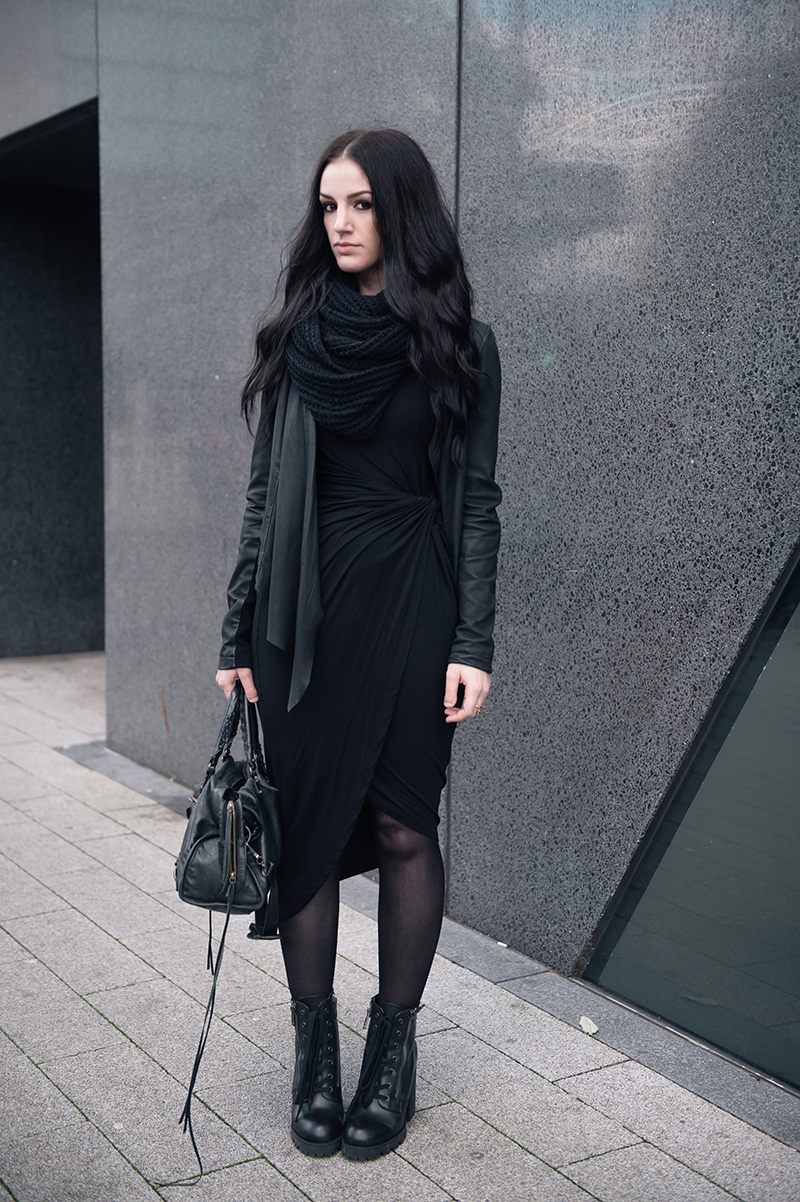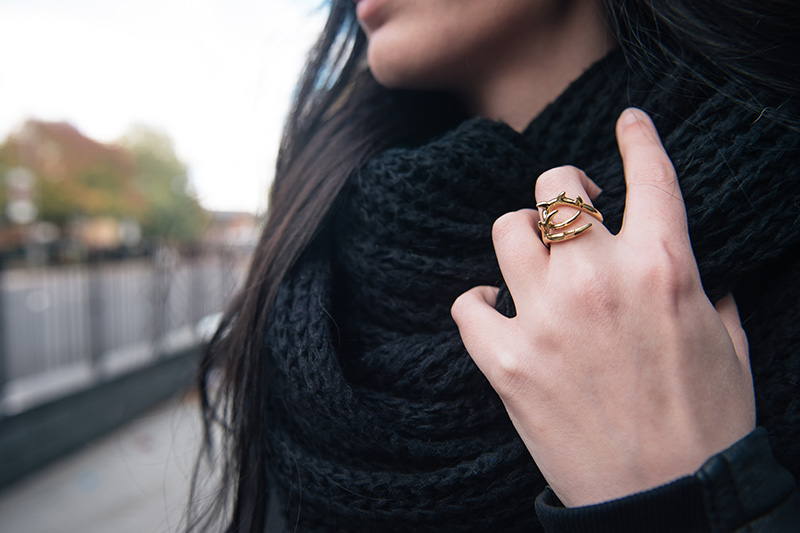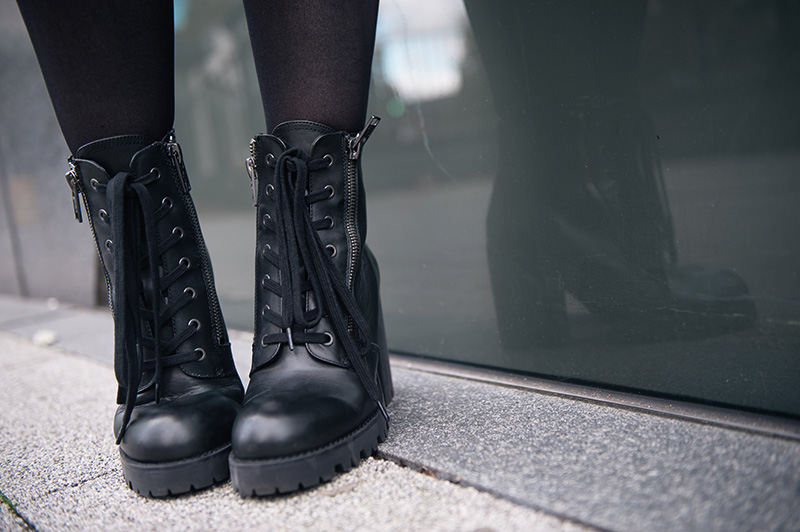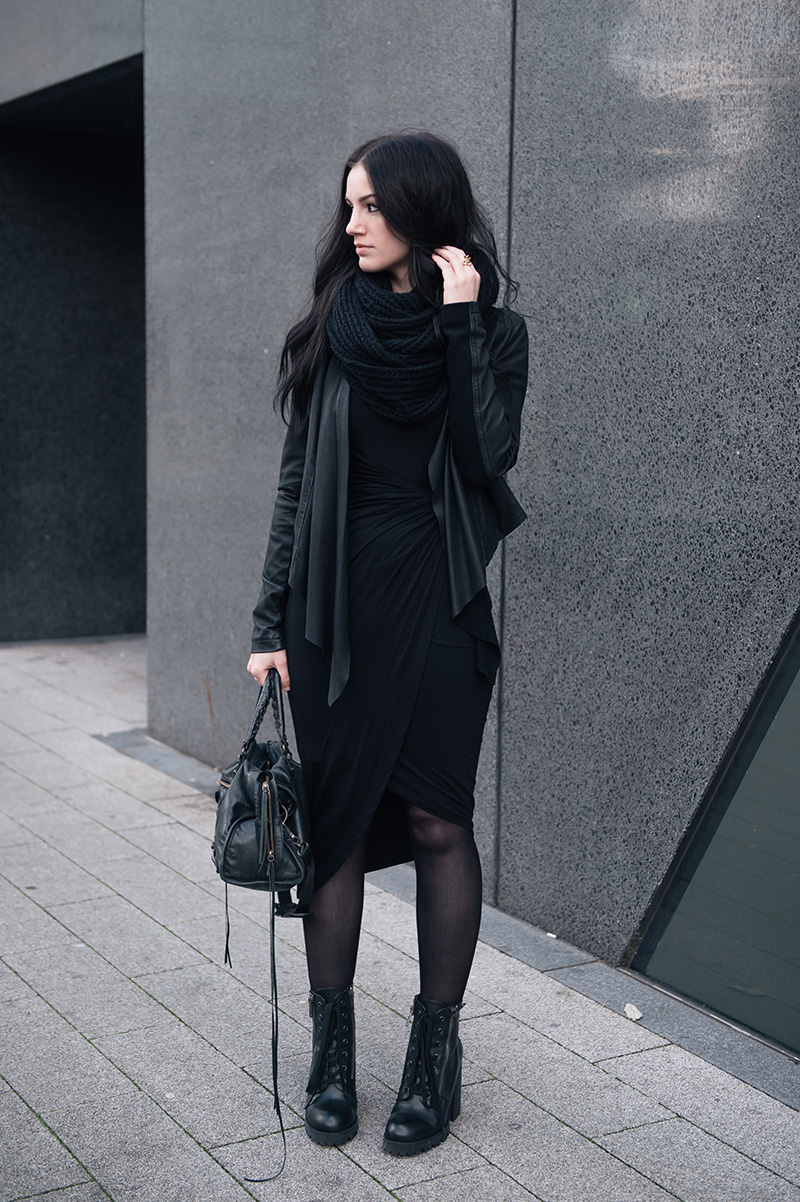 ASOS Knitted Snood / Barney's Originals Drape Leather Jacket / H&M Knotted Dress /
Libertine by Giles Deacon Thorn Ring / Ash 'Poker' Boots * / Balenciaga City
I have always stuck by the idea that I wanted to present the real outfits that I actually wear here on this blog, and not things I've put together specifically for the purpose of taking outfit photos, only to then go home & get changed again. I'm still feeling under the weather with an annoying cold & stuffed up sinuses hence all the most recent outfit posts being comfy & fairly causal, maybe even a little boring, but I'd rather it be real & lets face it, when you feel crap no one has the energy for getting dressed up in the mornings!
Thankfully, my wardrobe has a lot of jersey pieces like this H&M dress that are both super comfortable & have nice little details that stop it from being too plain & add a little interest. These are perfect for throwing on when you can't be bothered, and where a really good jacket or pair of boots come in handy too. I've had this draped Barney's Originals jacket for about 4 years now, and it is still one of my favourite buys. It fits like a glove, it's both casual & smart, beautiful quality and the draped front is an unusual enough detail that I could wear it with a plain black dress & a boring pair of shoes and it would still be a nice outfit. Virtually no effort required, all thanks to a good jacket.