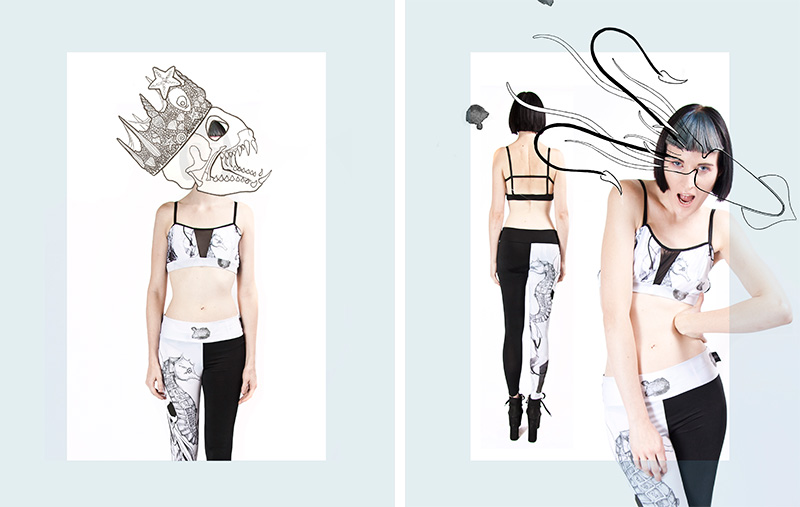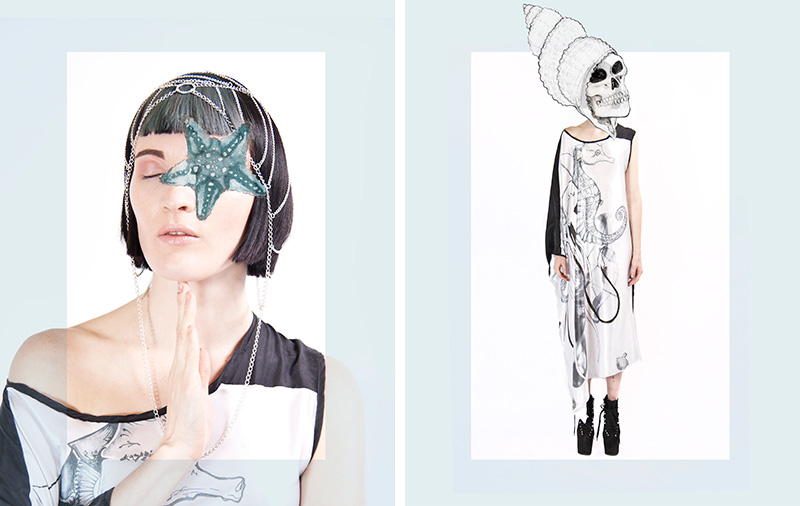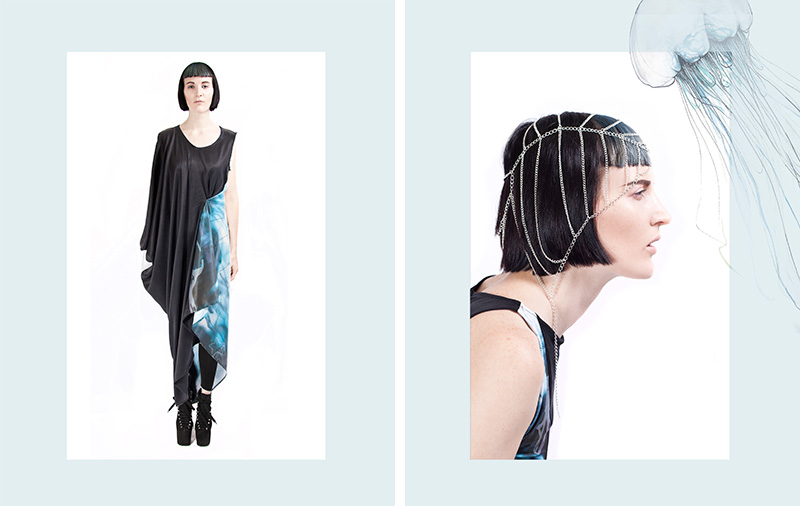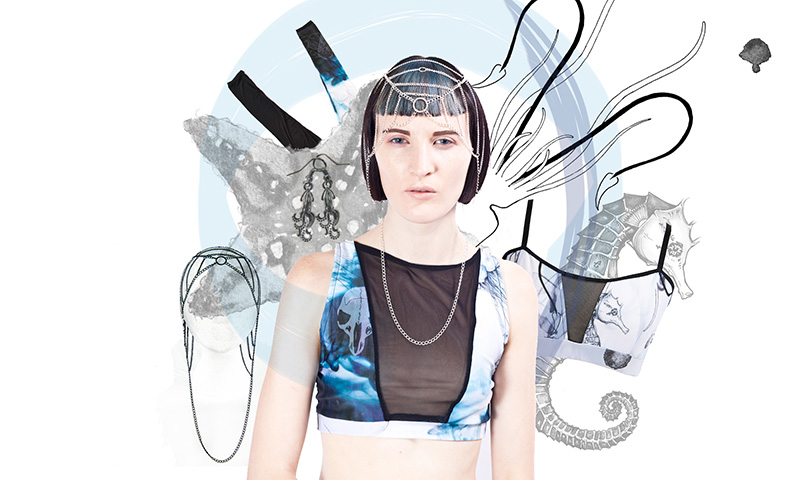 Sanctus SS15 'Water' Collection
Launched in November 2012 by designer Lucinda Sinclair, Sanctus focuses on producing quality, handmade pieces in super limited edition runs. Every piece is handmade from start to finish by Lucinda in her London studio, with no more than 50 being made of each design, giving the pieces a real sense of luxurious rarity in todays crowded, mass produced market. These are pieces to be treasured, knowing that you own something special.
The latest SS15 collection draws inspiration from ancient Greek legends of Poseidon & the fabled lost city of Atlantis, translating this into beautifully organic silhouettes. Softly draped dresses in fluid silks hang effortlessly from the body amongst sporty leggings and braletts spliced with mesh, all adorned in Lucinda's ethereal, inky undersea illustrations in aqueous blues & greens paired against crisp black & white. It feels both whimsical & fresh all at once.
The water collection is available now exclusively from the Sanctus store.