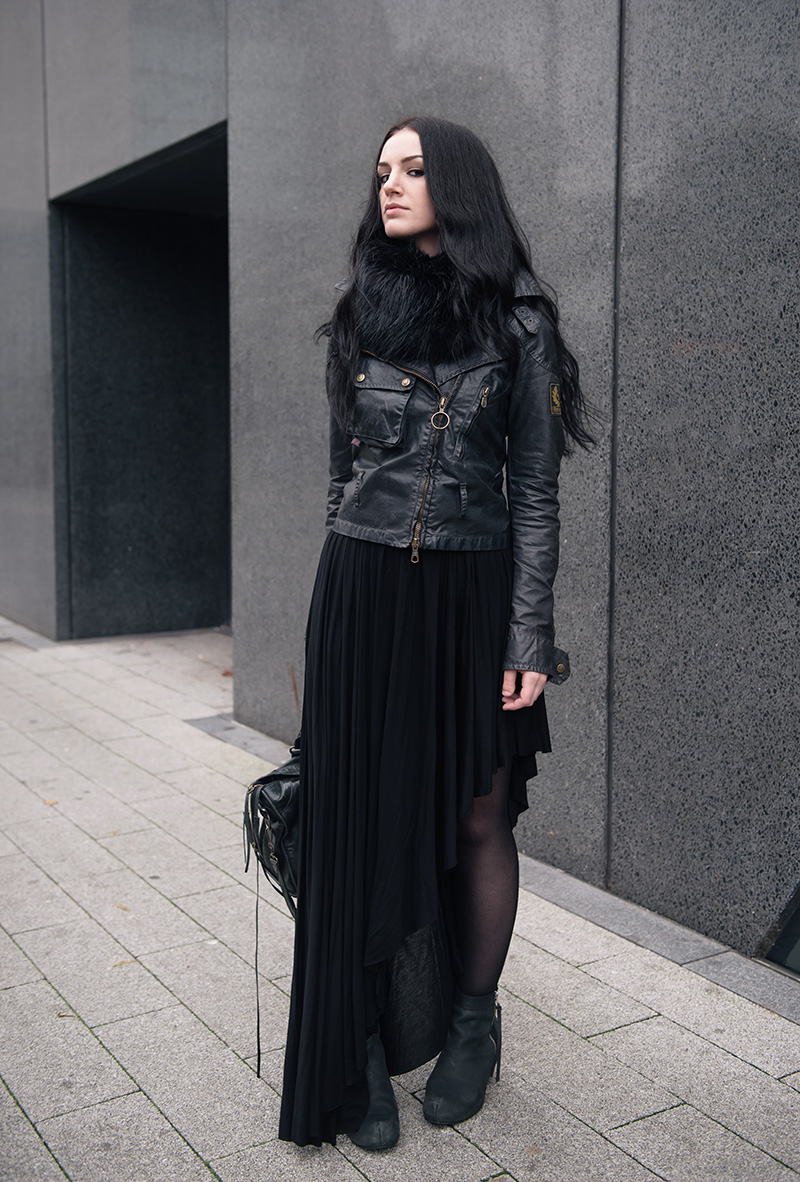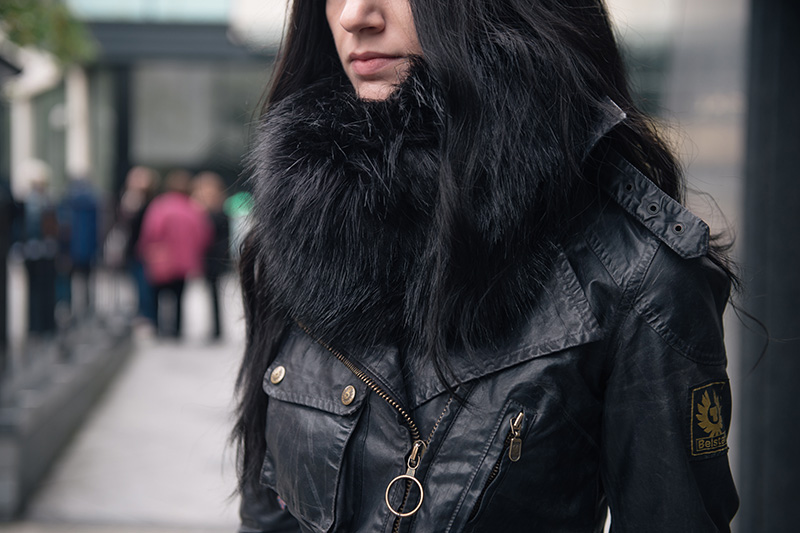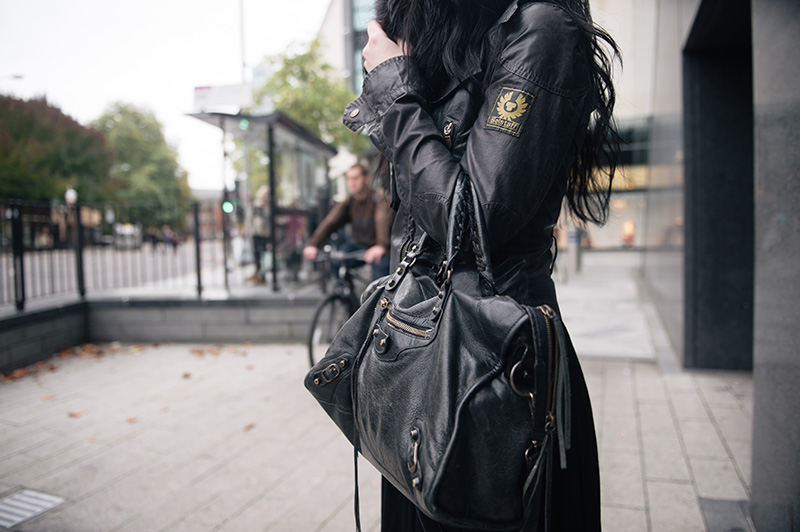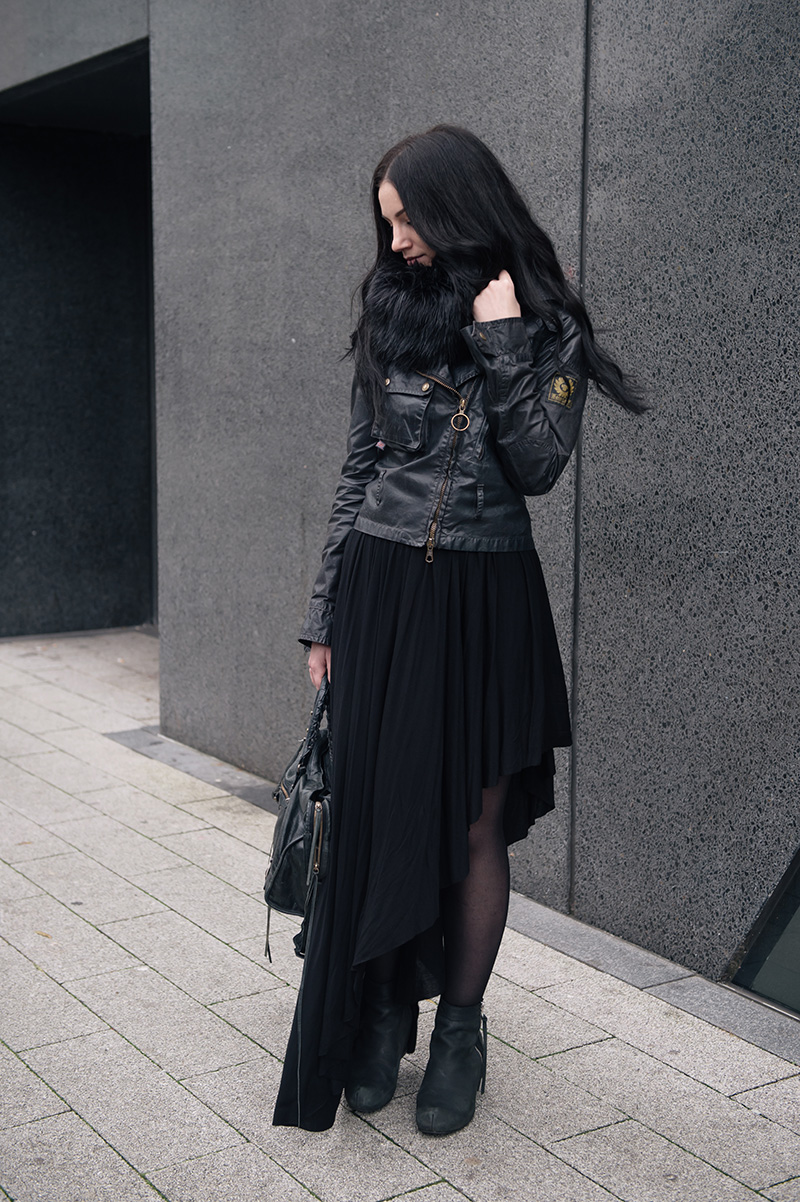 Belstaff 'Sammy Miller' Waxed Jacket / FAIIINT Faux Fur Snood / H&M Asymmetric Maxi Skirt / Kurt Geiger Wedge Boots / Balenciaga City Bag
Finally there's a proper Autumn chill in the air & I can dig out my favourite jackets, coats & winter accessories again. It's been a super mild Autumn until now & though of course I enjoy the weather more when it's warmer, I feel completely in my element when dressing for the colder months & look forward to it every year, bring on the layering!
I brought so many great basics from H&M when I had my little online haul last month & this skirt is one of them. In the past I've thought the fabric choices have reflected the cheap prices, and I wasn't a huge fan, however every piece I brought this time around has been really nice quality, this skirt is a very satisfyingly heavy viscose and the other pieces have been light cotton jerseys & modal. I hope this is a permanent change & not just luck, I will happily place a few more orders despite their atrocious delivery service if it is!
To celebrate the fact it's finally cold enough to wear my beloved snoods again, there will be free shipping (international too!) on all snood orders through the store until the end of the month! All you have to do is enter the code 'WINTER' at the checkout. I've just added the beautiful grey as a permanent colour too, as it proved to be so popular, along with my favourite black. Go visit the store here.