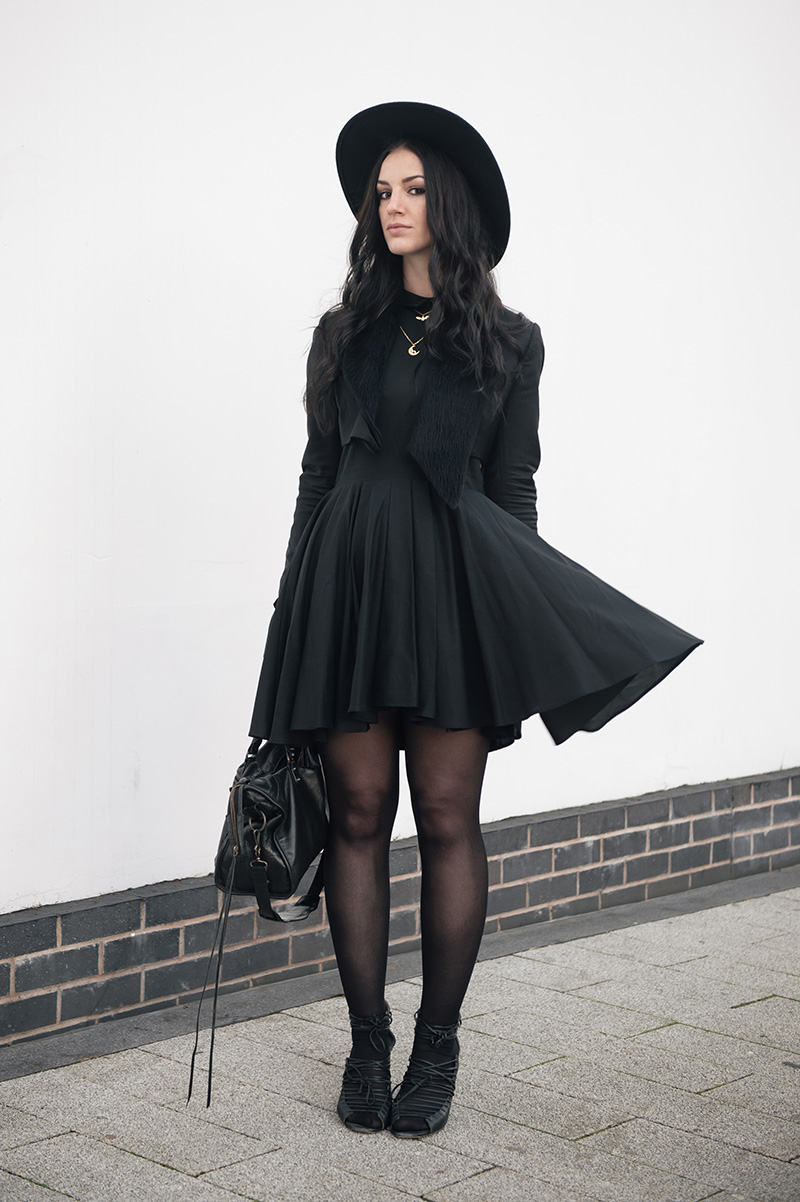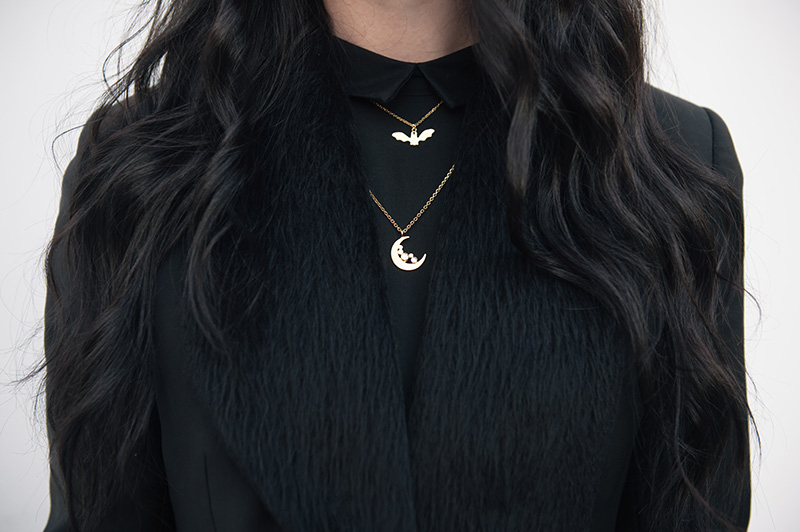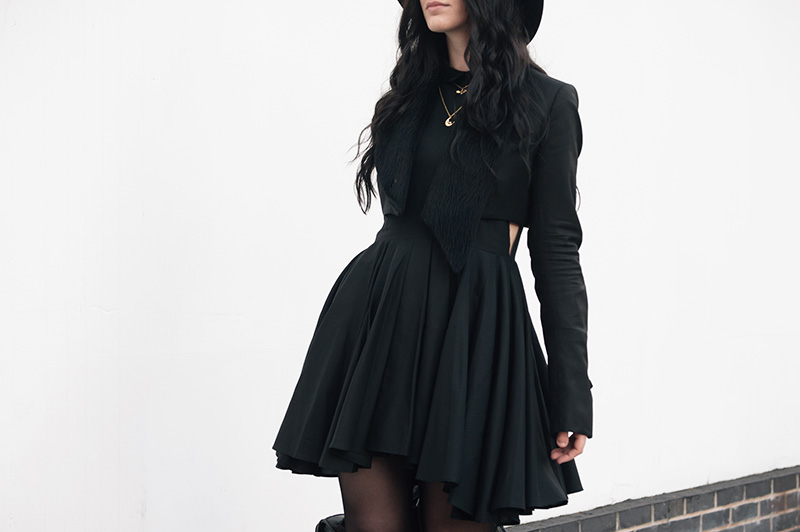 Catarzi Fedora / Todd Lynn x Topshop Jacket / H&M Shirt Dress / Phoebe Jewellery Bat Necklace * /
Phoebe Jewellery Moonstone Moon Necklace * / Skin by Finsk Laced Wedges / Balenciaga City
Another day, another outfit with slight witchy vibes, but I just can't help myself! I'm growing a real fondness for full swishy skirts like this, they're just so much fun to wear & though I initially dismissed them as too girly (and maybe a bit schoolgirl) for me, I now own quite the collection of them! Shirt dresses are another thing I own a huge amount of, so put the two together & I obviously couldn't resist this H&M dress. It's a nice crisp 100% cotton, and there's a lot of fabric pleated into the skirt too for a beautiful full shape. When I brought it I thought the price was too good for such a nice quality little dress, but it's now gone down in the sale even further, if you can deal with their ridiculously long delivery times.
You saw a few of the beautiful rings from Phoebe Jewellery in my last outfit post, the double moon & star ring was a particular favourite & I couldn't wait to show you it's matching crescent necklace. Phoebe is based in Lewes, East Sussex & makes each piece by hand in her little studio. Drawing inspiration from stories she loved as a child, wildlife and natural objects she sees while out walking with her dogs, her collections have a strong sense of narrative running throughout & each piece has such a wonderful charm & playfulness. The Moonlight collection which all these pieces are a part of features one of my favourite little creatures, the bat & 10% of all profits from sales of the collection are donated to The Bat Conservation Trust. Bats are sadly in huge decline here in the UK & I think this is such a lovely little gesture – Beautiful, unique jewellery & helping support our wildlife all in one little package, what's not to love?