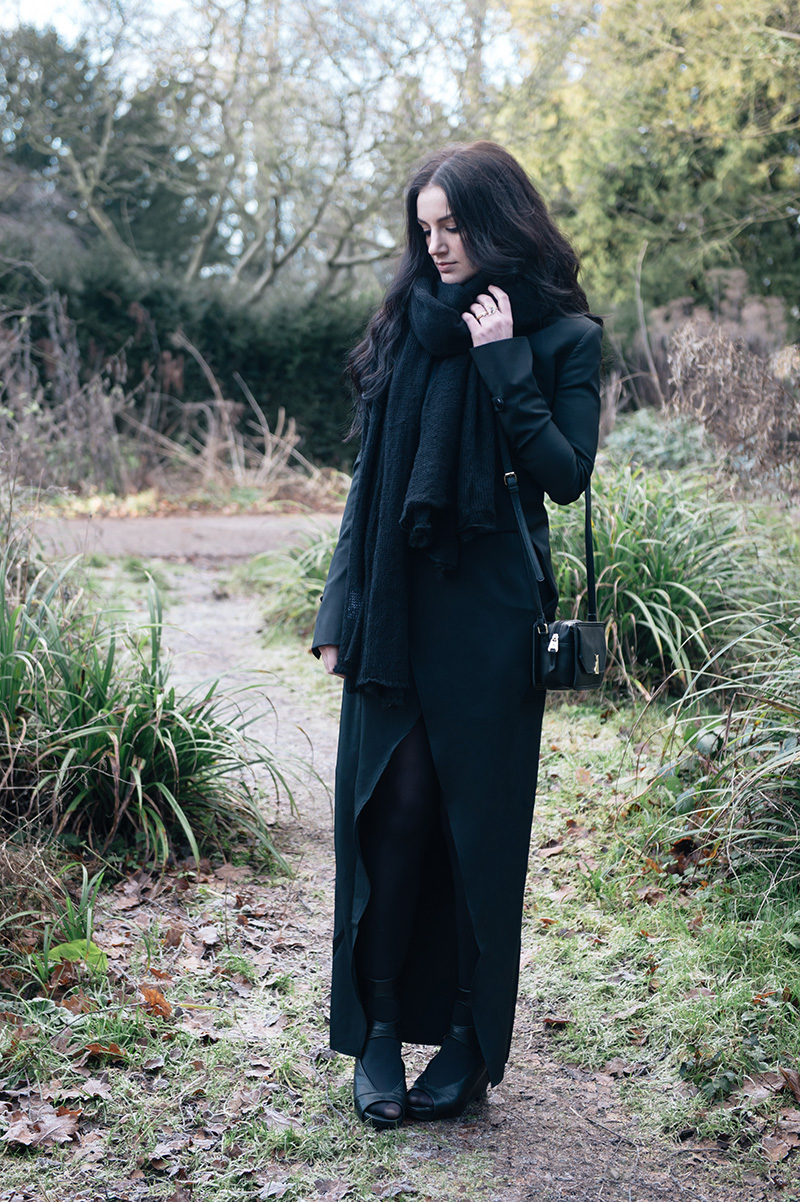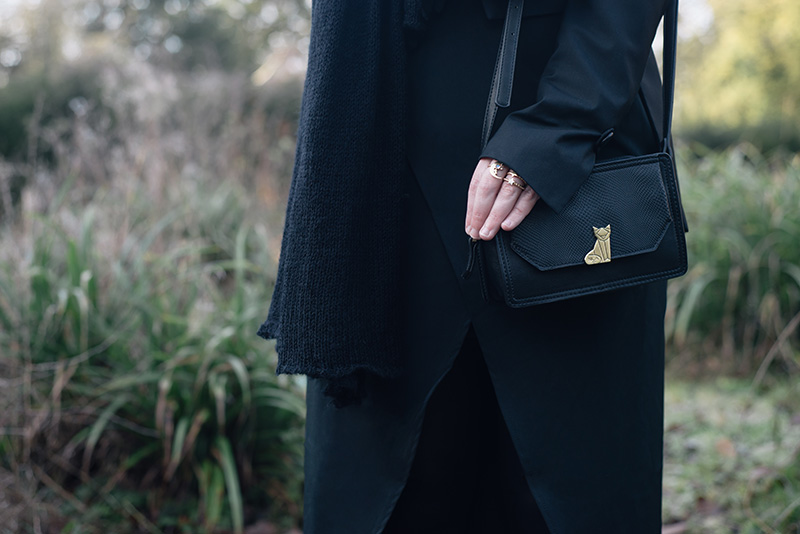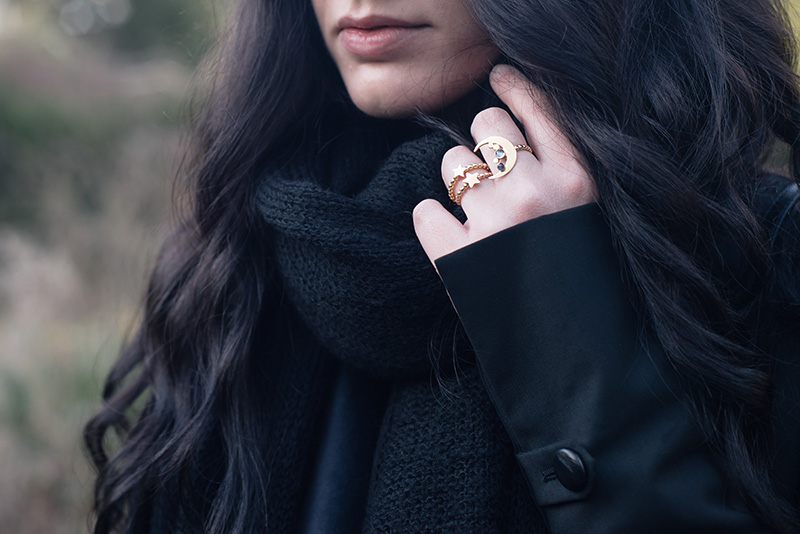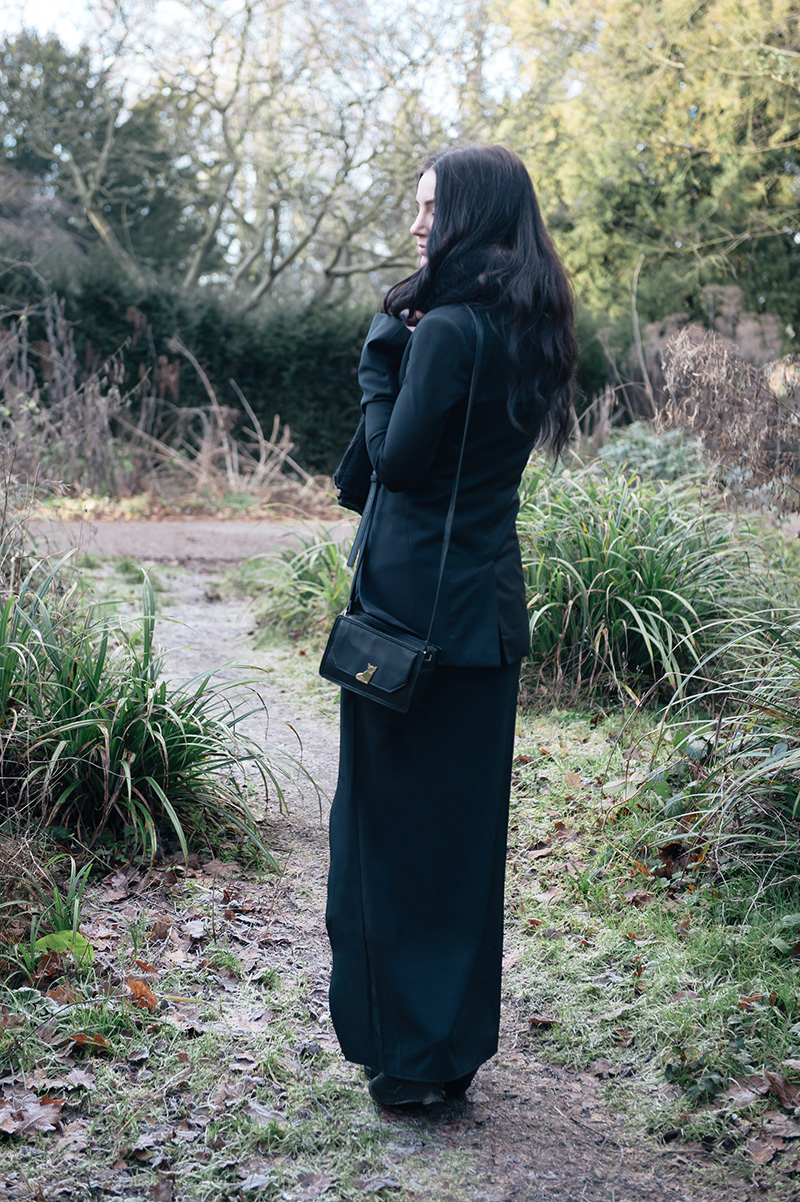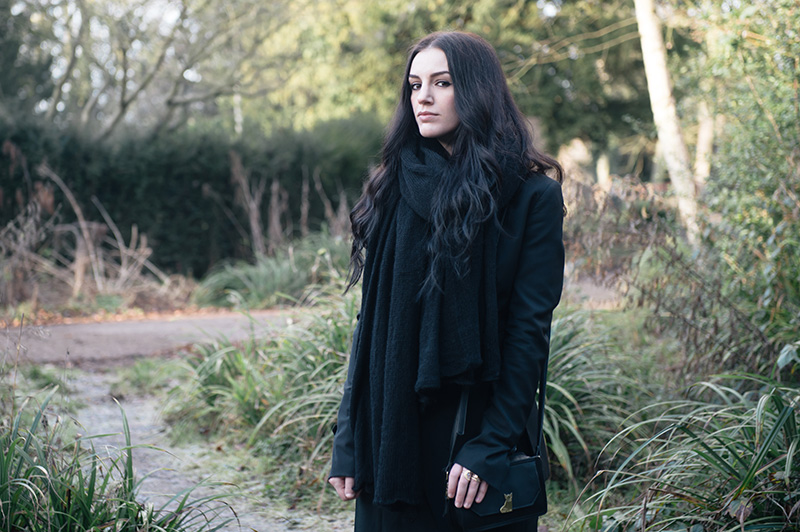 Todd Lynn x Topshop Tux Jacket / ASOS Oversized Scarf / State of Being Cross Over Skirt / Phoebe Jewellery Moonstone Moon & Star Double Ring * / Phoebe Jewellery Star Stacking Ring (single) * / Nica 'Venice' Cross Body Bag * / Rick Owens Wedges
The park always looks so pretty when it's frosty out, all the paths & plants tipped with silver, I love this time of year & wrapping up for it. This scarf from ASOS has been one of my best buys this winter despite it's plain appearance, I brought it on a whim, but I've worn it so much. It's huge when it's unfolded, meaning it can be worn multiple ways, it's a scarf, snood, shawl all in one and it's so warm & snug, I've even used it as a blanket whilst sitting on the bus! I wish I could knit, because I would make myself so many drapey scarves & cardigans like this.
When we visited Nica for their press day late last year, I fell in love with the little Venice crossbody. I loved the small boxy shape & the mixture of textures with the snake flap, but obviously my favourite part was the Nico look-a-like badge! Technically it's a cat, but I can pretend, it's got the pointy ears & fluffy tail down to a T! It's the perfect size for when you don't need to carry much, I'm usually an everything but the kitchen sink kind of girl, but it's quite liberating to just throw in your phone, keys, purse & eyeliner and go.