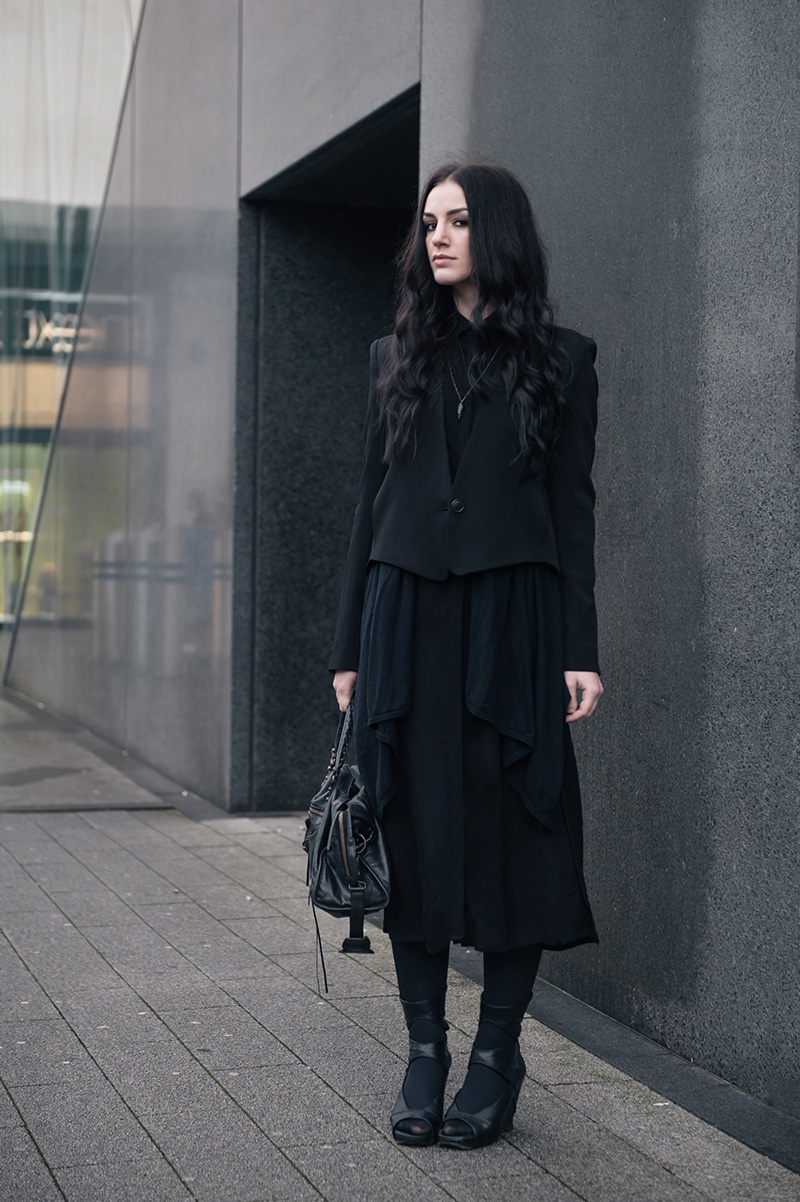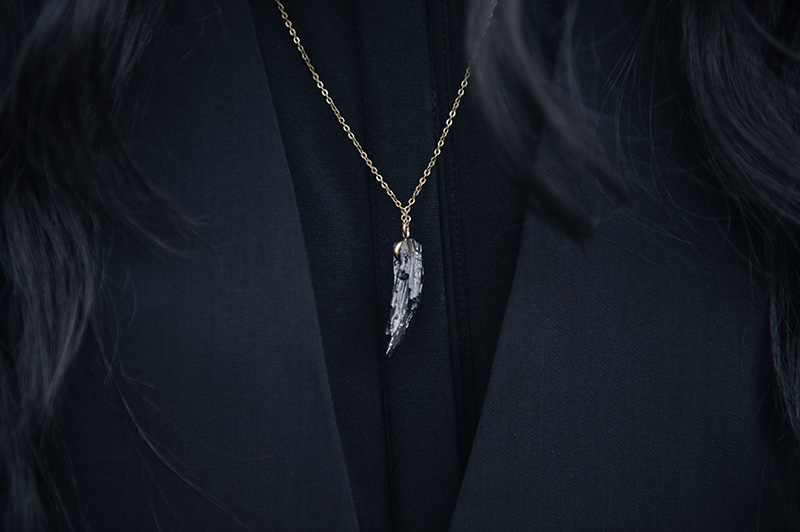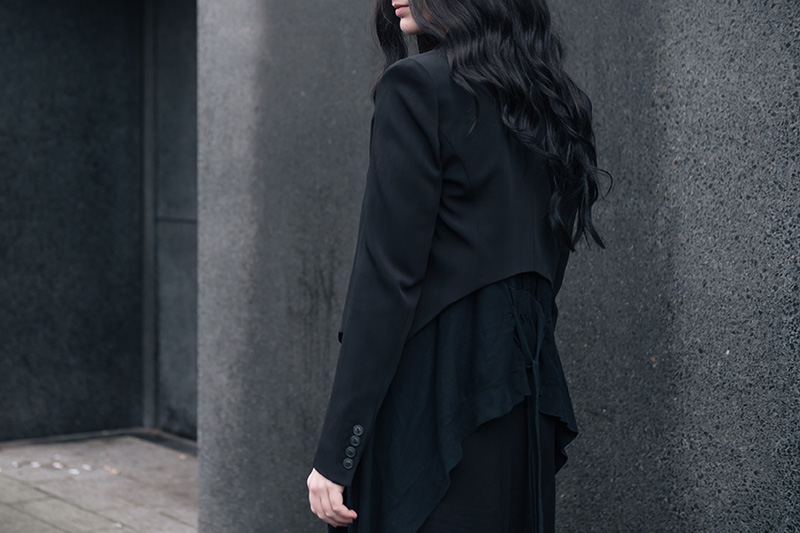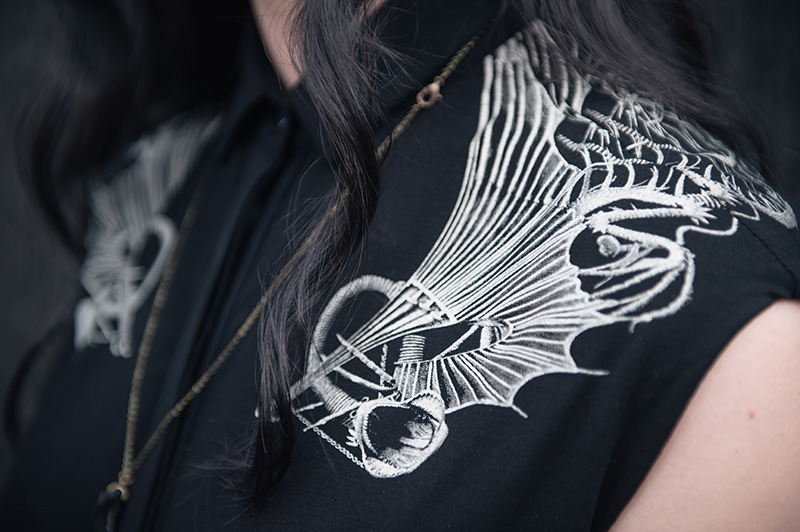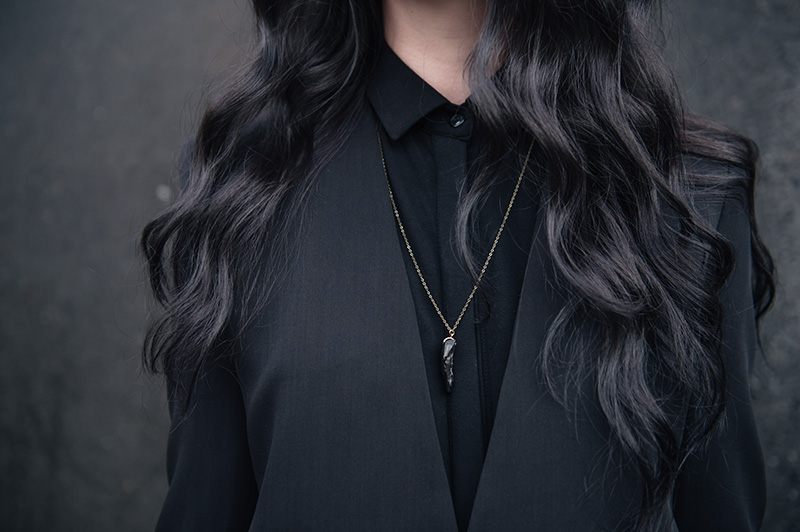 Theyskens' Theory Jacket / Mango Cardigan / Isabel De Pedro Shirt Dress * / BVRNT Necklace * / Rick Owens Wedges / Balenciaga City Bag
First outfit of the new year is a bit of a sombre one, it's miserable outside & I've been struck down with the dreaded cold that I somehow managed to dodge over Christmas. Seems karma bit me in the ass for rubbing it in that I wasn't ill like everyone else, as now the festivities are over & I have to get back to my heap of work, I feel like death. Typical. Excuse my even more scowly than normal face!
I can't wait to wear this dress from Barcelona based Isabel De Pedro when it's warm enough to not have to layer up, so I can show it off properly. It has so many nice little details, it's double layered with a jersey upper that falls just below the bust & the longer chiffon layer underneath, plus the beautiful mirrored print that sits on each shoulder. It's the kind of dress that doesn't need anything else adding, it's perfect on it's own & that's exactly how I'll be wearing it once it warms up.
This necklace from BVRNT got quite a bit of attention when I posted it on Instagram last month, I love the concept behind the brand & I've been wearing this shard of wood non stop since it arrived, so expect to see a lot of it. Each necklace is handmade from the charred remains of campfires in the woods, creating unique & organic wearable art from the ashes, each one is special & completely one of a kind. The wood is given a coating to protect it & ensure it's longevity, then simply strung on a brass chain, I love that my little spike looks both fragile & tough all at once. Go check the other pieces out here.