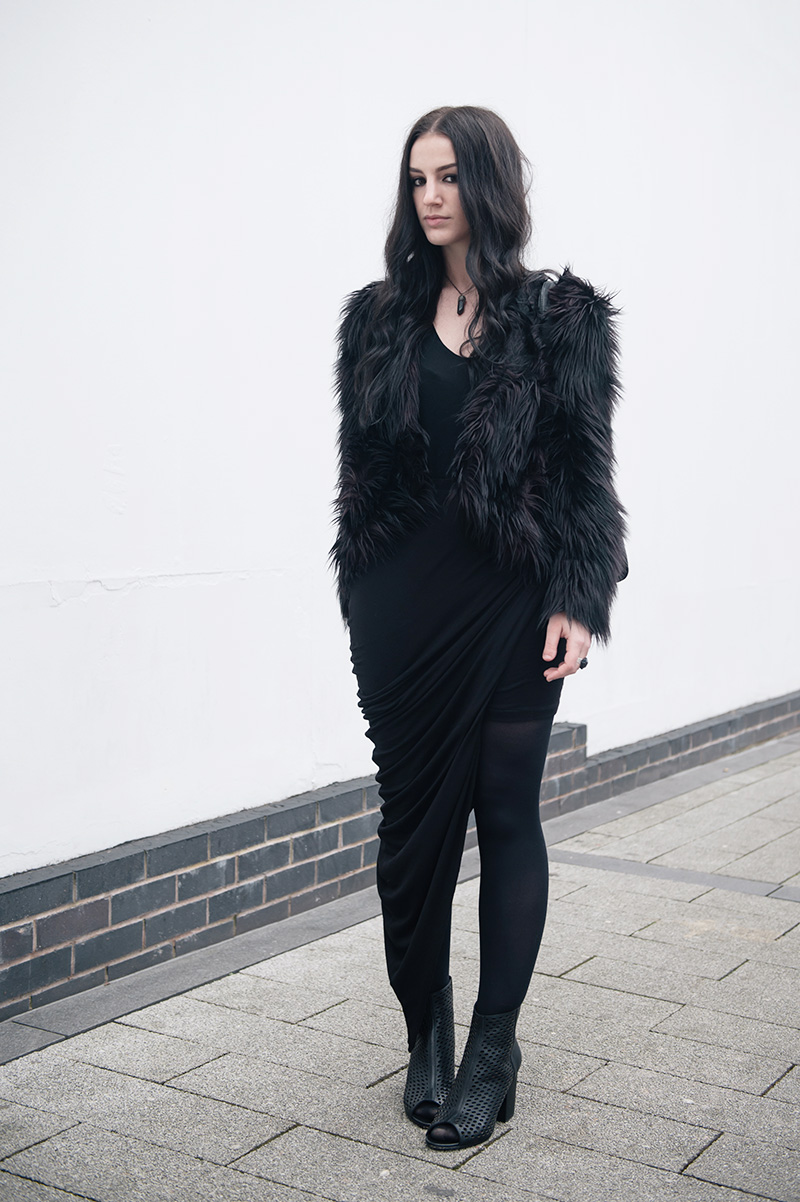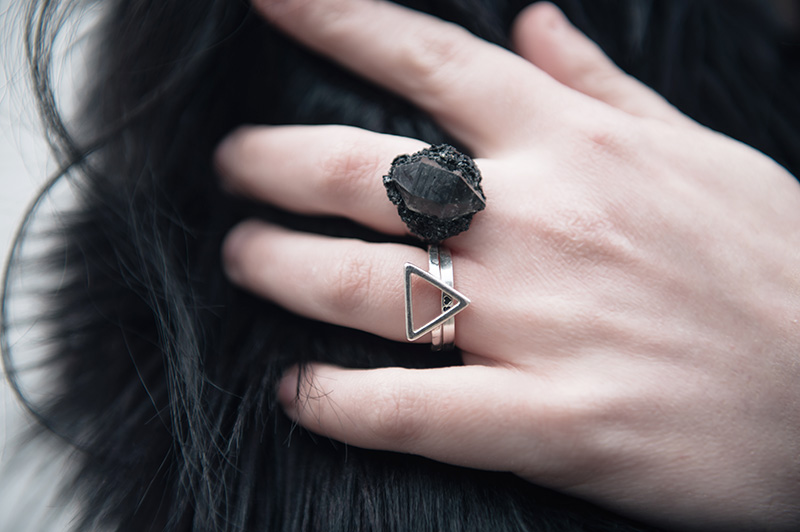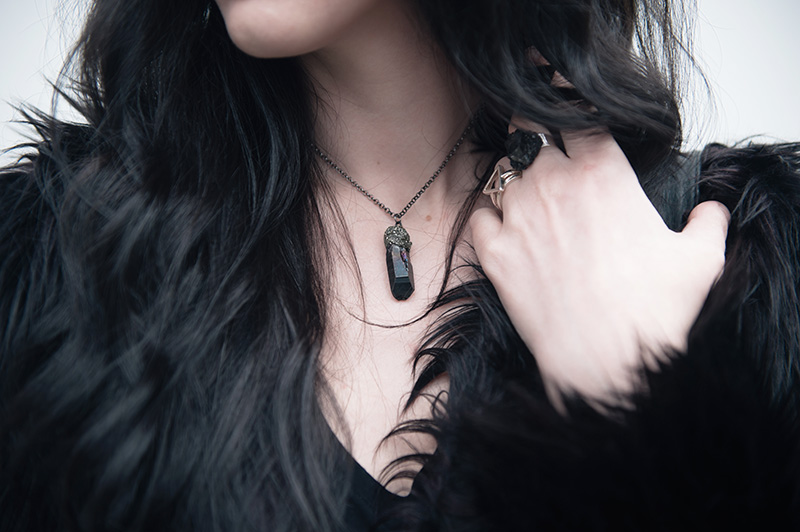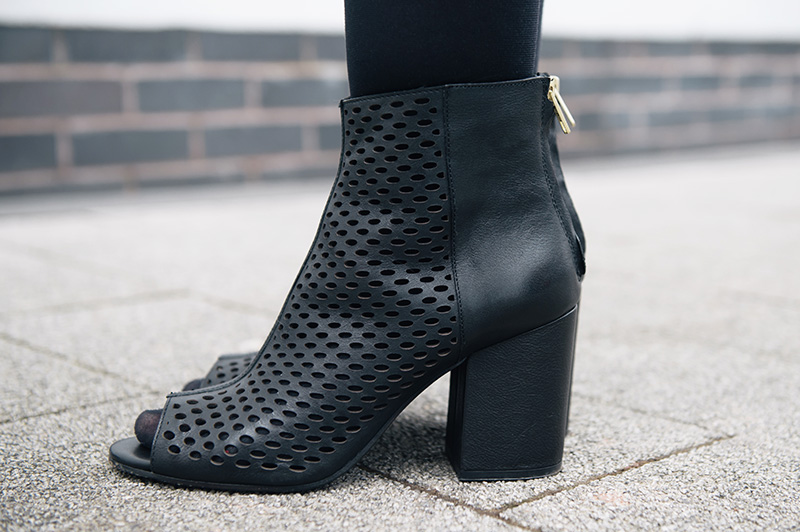 H&M Faux Fur Jacket / Helmut Lang Tee / FAIIINT Swathe Draped Skirt / Elemental Luxury Titanium Quartz Necklace & Tibetan Phantom Quartz Ring /
Bloody Mary Metal Fire Ring & Personalised Stack Ring * / Ash 'Fancy' Boots * / Mulberry 'Mabel' Bag
I chanced upon this jacket whilst browsing the H&M sale a few weeks ago, just one left in my size & for £15. I wasn't sure if I'd keep it but I ordered it anyway, I was kind of intrigued by the fact it was described as 'dark plum' even though it looked black, I've become a little obsessed with these not-quite-black kind of shades lately. When it arrived I fell in love with the colour, definitely black but with a purple sheen when the light hits it & the cuddly, shaggy, slightly scruffy texture, plus it's cropped which makes it much easier to wear & layer up than my old longer length version.
Elemental Luxury's quartz rings have been on my mental 'to buy' list for a while, and when I saw this beautiful blackened Tibetan Phantom Quartz one I knew I had to finally place an order. I've made myself a promise to buy more things from the wonderful independent designers I follow over various social networks, and this was my first purchase this year, though I intend to make many more! It's hard to capture just how beautiful the ring & the necklace are in photos, trust me when I say they are even better in person, I was blown away when I opened the package. My favourite combination lately has been pairing it with my Bloody Mary Metal Fire Alchemy Ring & the personalised Stack Ring, stamped with a little S♥ that was in my Christmas bauble from their Winterspell Party. It's so simple, but I've barely taken this little ring off, I have plans to add a few more Stacks to my collection asap!
I live in boots all year, even in the Summer and these new additions from Ash could not be a more perfect boot for the hot weather. Peep toes & with that awesome laser cut texture, they're super light & airy, incredibly comfortable and they nail that combination of style & functionality that I always love. I can see myself living in these when it gets warmer, sadly it was just far too cold to brave the outside in them alone today, though I do quite like the black-on-black layering of them over tights too.
PS : Because the jersey collection has been selling so well (honestly I am completely overwhelmed with all the orders!), and as a thankyou, I'm extending the 10% off + free worldwide shipping offer until Friday! Shop the collection here & enter code 'jerseylaunch' at the checkout. This skirt has been far & away the best seller, which is nice to see as it's my favourite & most worn piece too. Those of you waiting on orders, the first lot are being shipped out today, but please be aware of the 2-3 weeks dispatch time as they're all handmade to order, I'll have them with you as soon as possible.