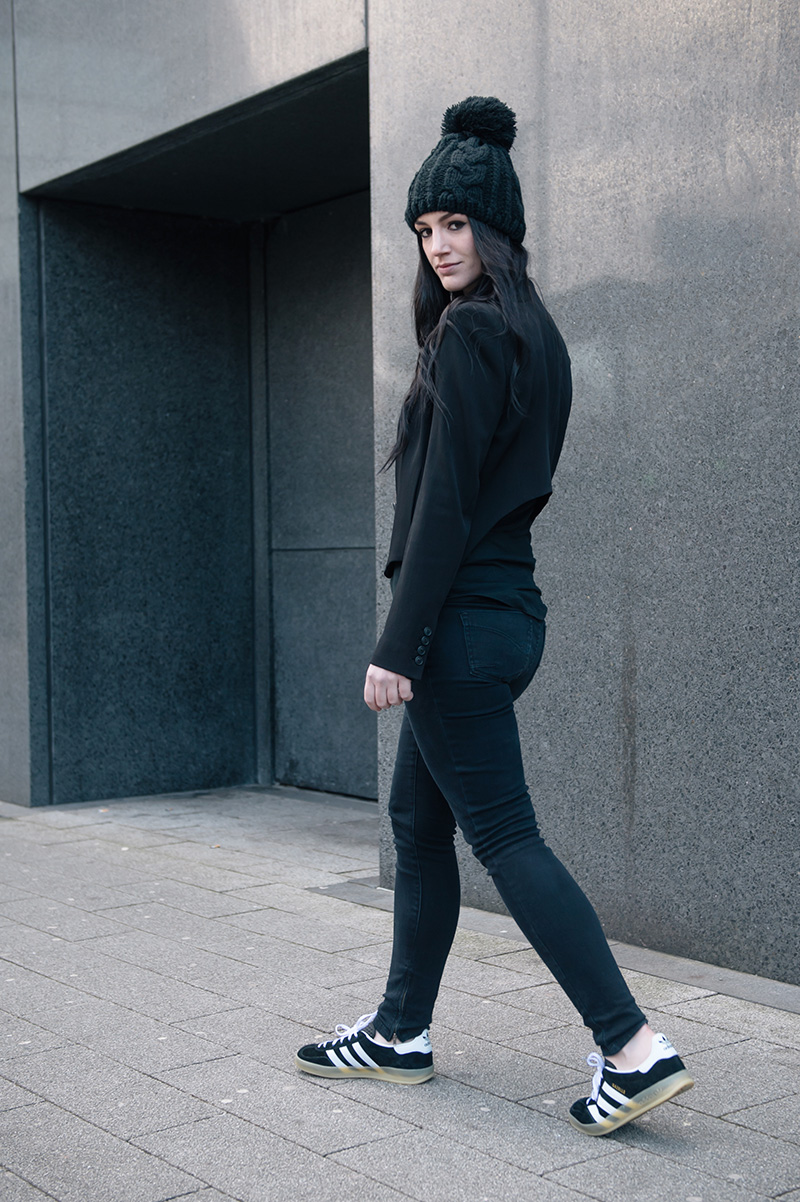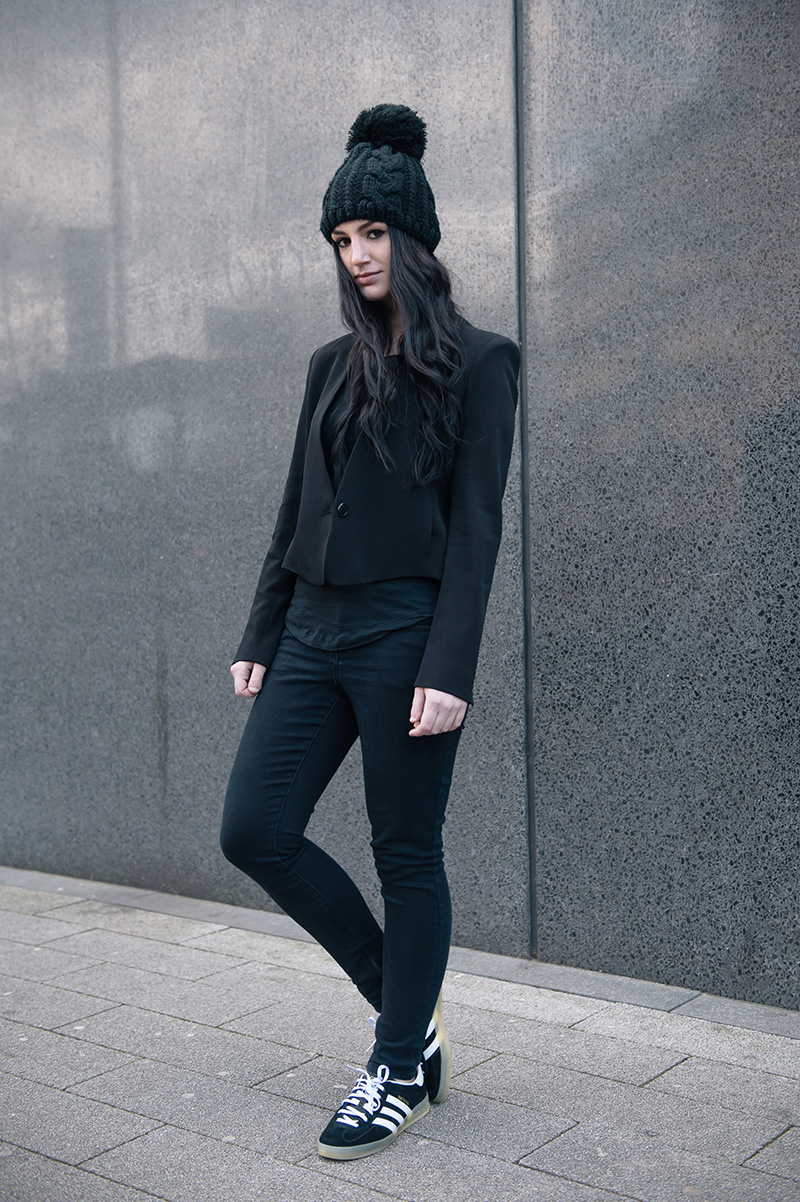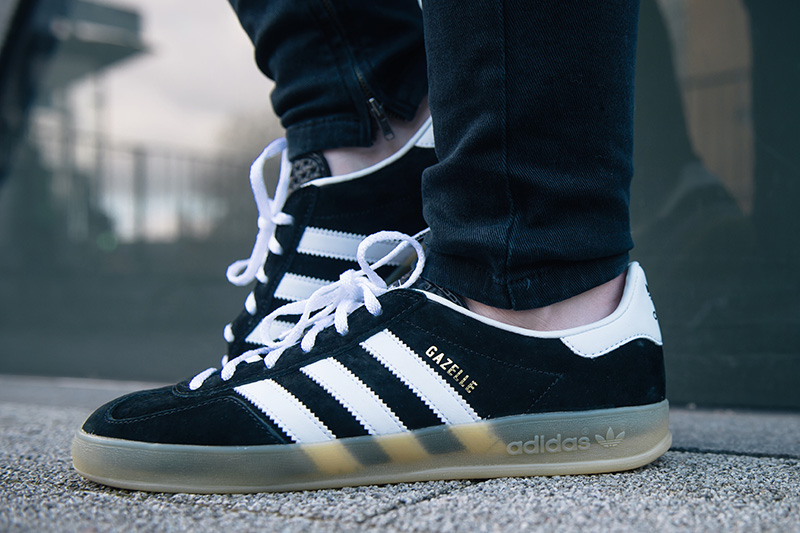 OASAP Beanie * / Theyskens' Theory Cropped Blazer / ASOS Tank / Topshop 'Pippa' Jeans / Adidas Gazelle Indoor *
I don't think I've owned a pair of Adidas since I was at school, but with the arrival of these Gazelle's I'm starting to wonder why not. I've stuck to my chunky Nike's, Supra's & classic Converse for years now, I'll always be a high top girl at heart, but lately I've been drawn to proper trainers again like these. Maybe it's nostalgia, maybe it's just from seeing them everywhere lately. I love how they have a kind of smartness about them, when I put on my usual sneakers I instantly feel super casual & dressed down no matter what I'm wearing, but these don't, they add a nice sporty edge & give that put together off duty kind of vibe.
That's pretty much a godsend when you need to go into town & run lots of errands but have been awake sewing until the early hours, look like death & would rather not look a total slob just incase you bump into someone, and you always do when you feel a mess! No amount of concealer is hiding my dark circles lately, but I'm incredibly happy to be so busy when it's because you guys have been buying the jersey pieces like crazy! Thankyou all for being super patient with me as I work my way through all the orders, it is just me, and I've been sewing all day & night to get them out to you as quickly as possible.
If you'd like to get your hands on a pair of Gazelle's too, Mainline Menswear are currently running a competition to win a years supply of Adidas trainers, that's one pair of your choice every month! It's super simple too, all you have to do is fill in your name & email to be in with a chance of winning, it's running worldwide & you have until the 15th March to enter.