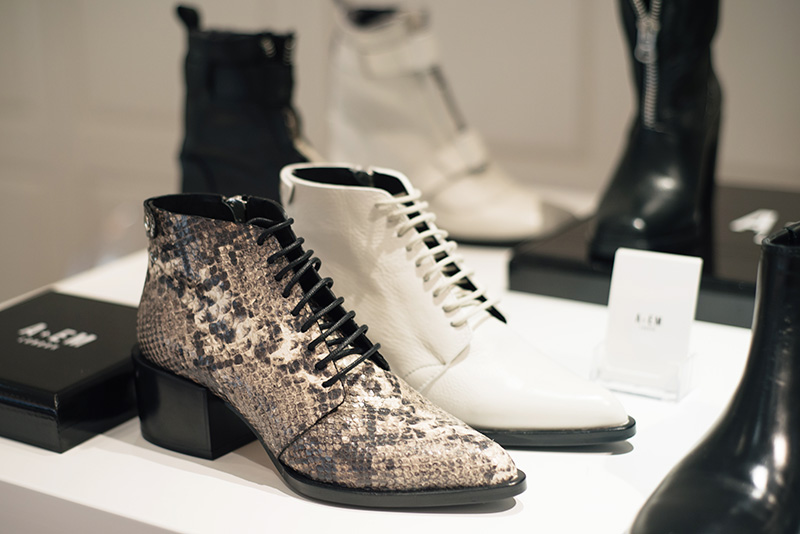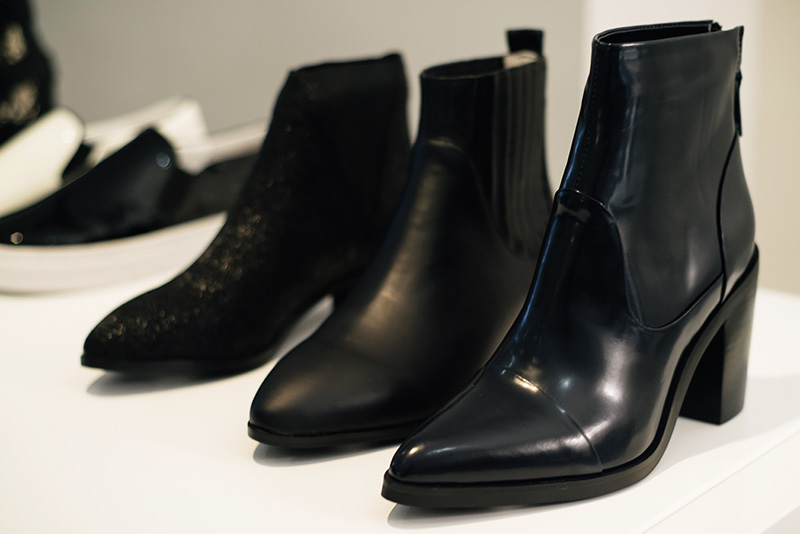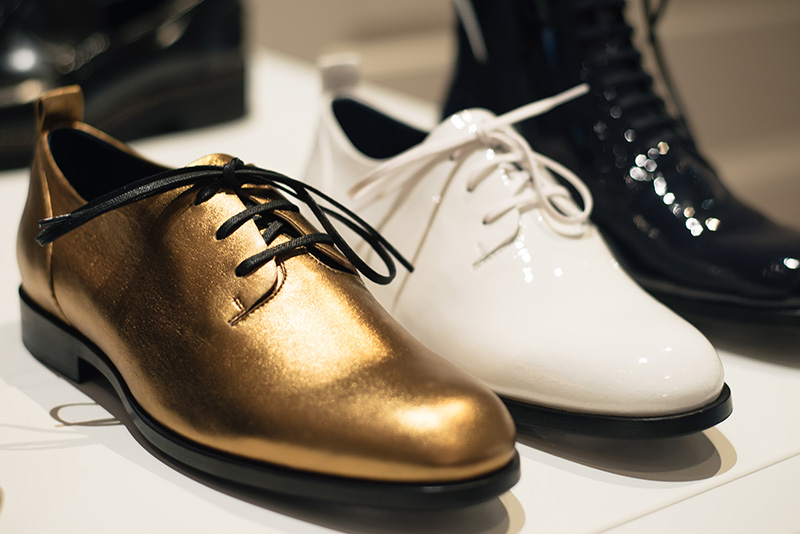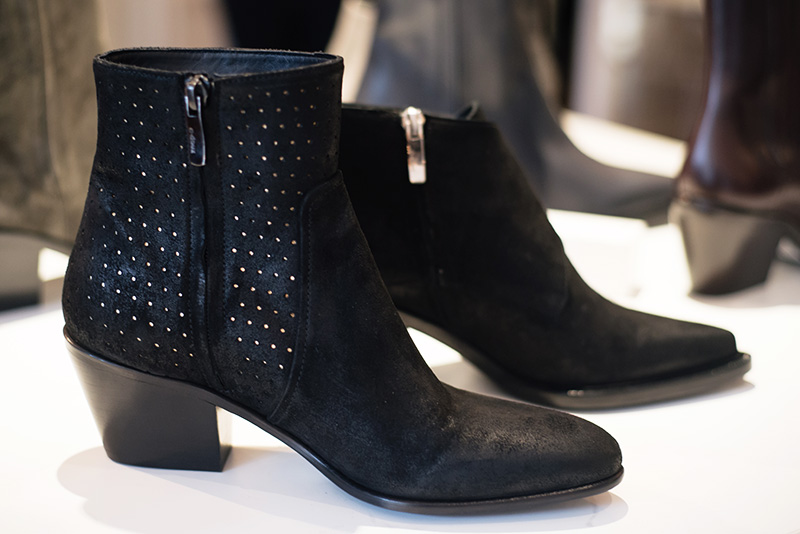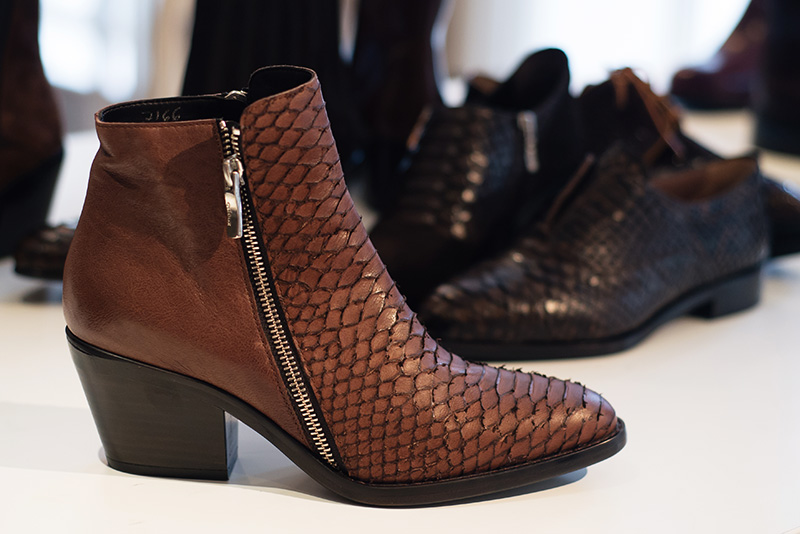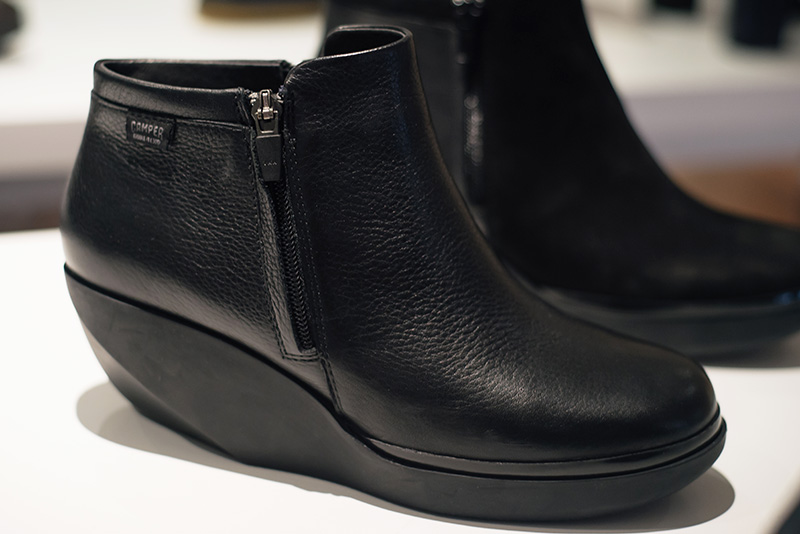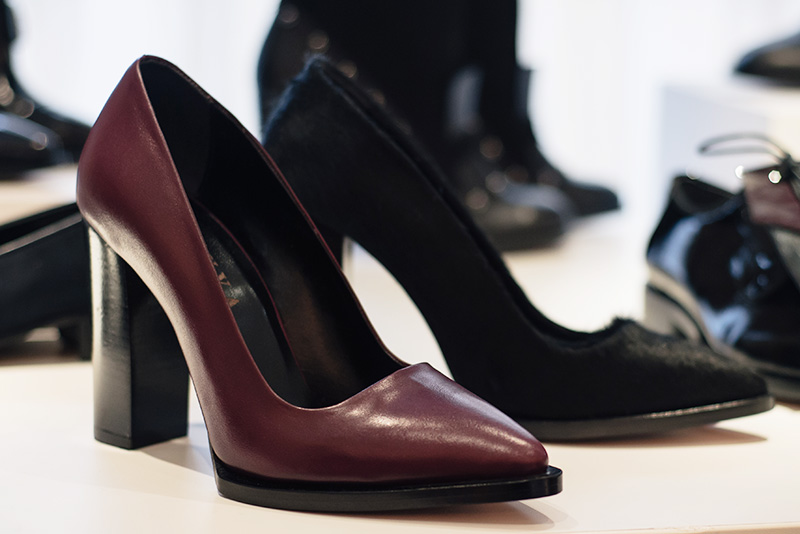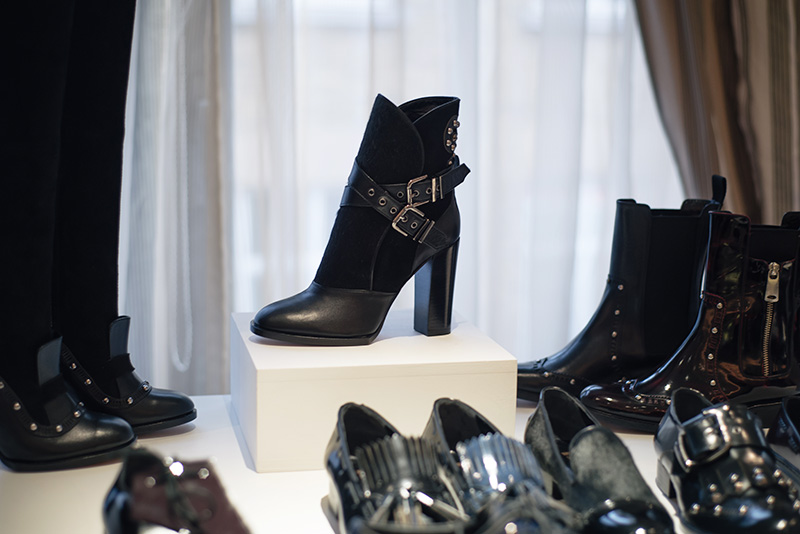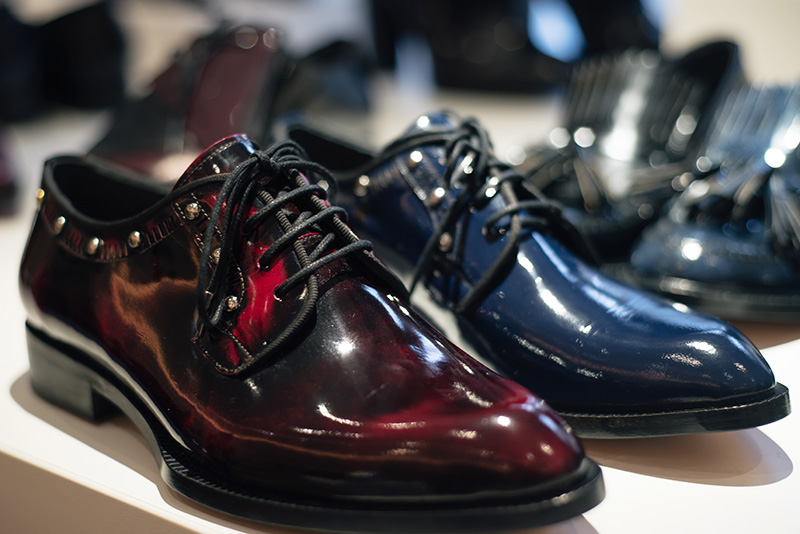 As I mentioned in last weeks post about Fred's Shoes, me & Tara had a little trip down to London last month for a few press days including PLFM. Though we were mainly there for Fred's, we obviously couldn't leave without checking out all of the other great brands on display & these are a few of my favourites, including some new ones I was super excited to be introduced to.
One of the brands that really caught my eye was Havva, with their pointy toes, block heels, buckles & studs all in a subdued palette of blacks, deep reds & blues, it seemed like my kind of brand & I was so glad to have found out about them. Head designer Havva Mustafa launched the brand in 2009, following in her fathers footsteps and drawing on generations of family knowledge & experience, this is a brand that perfectly marries a long heritage with modern, yet classic designs. The quality & craftsmanship is second to none, as you would expect & they are made from the most beautiful selection of leathers. It'd be hard to pick a favourite, but I think it might be the black pointed ponyhair heels for me. I couldn't stop picking them up, they're such a great shape!
I was very surprised by the Camper shoes on display, this is a brand I've long associated with school shoes and not in a good way, but it seems completely unbeknownst to me they've had quite a dramatic overhaul. I really loved these ankle boots with angular, silicone wedge heels as an everyday casual kind of shoe, such a nice little detail and they were very well made & looked so comfortable too. Of course when I got home I immediately went on their website to see what else I was missing, and fell in love with the Anouk shoe boots & Mil work boots too. I'll definitely be keeping a closer eye on them in the future.
I also fell in love with C Doux's selection of ankle boots, the brown snake textured ones in particular. I am literally praying that they will be available in black too! Senso's shoes always have me swooning, and their latest offerings were no different, there were so many perfect pairs of ankle boots that I didn't know which ones to look at first! A + EM London was another brand that was new to me, and one I was happy to have discovered. All of their pairs ooze that kind of effortless style, the type of shoes that you can wear with the plainest outfit & they'll instantly give it a nice laid back, cool edge.