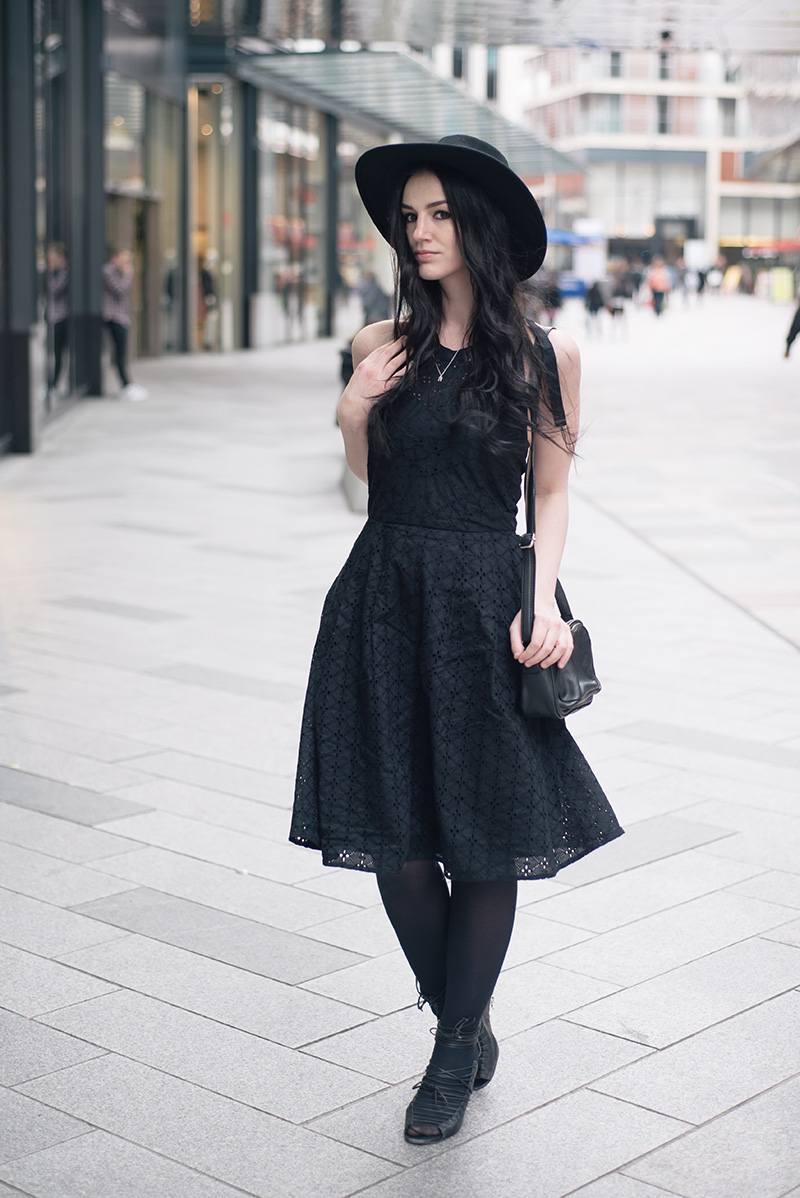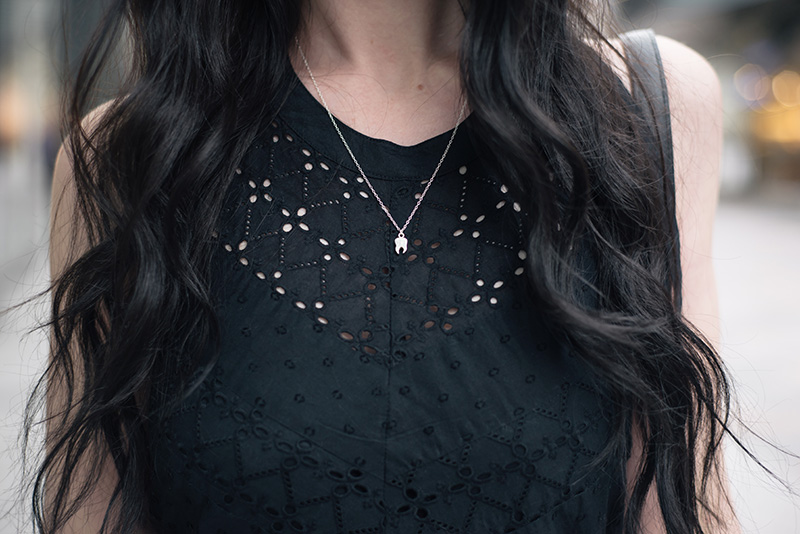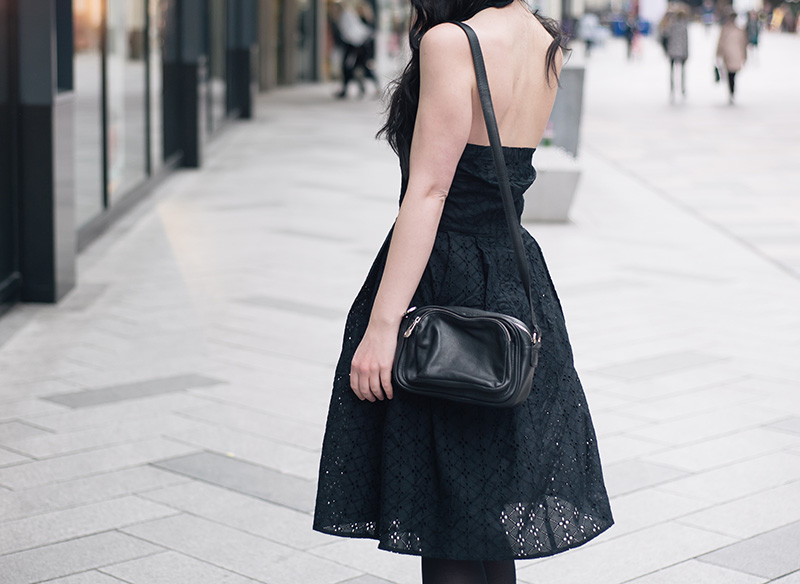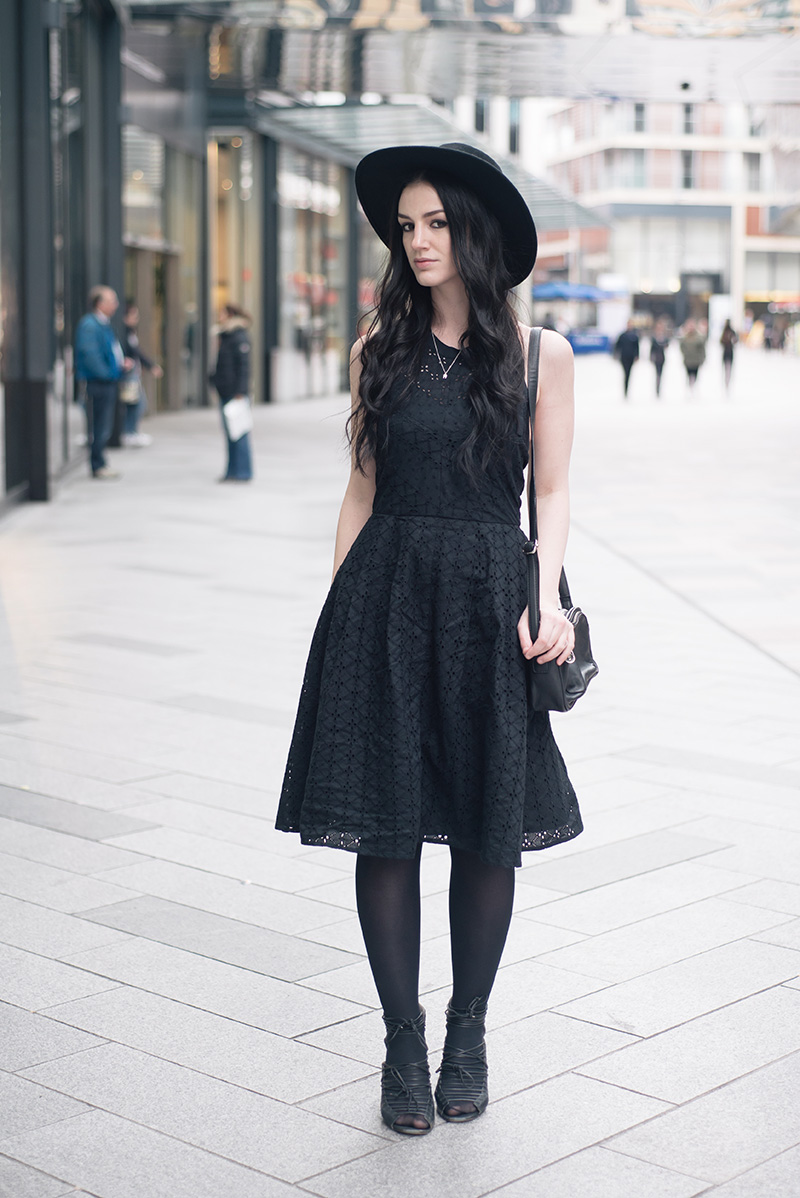 Catarzi Fedora / Uttam Boutique at House of Fraser Broderie Anglaise Dress * / Bloody Mary Metal Tiny Tooth Necklace * /
Betty Jackson Black Bag * / Skin by Finsk Lace Up Wedges
We're finally getting little hints of Spring here & there, however, no sooner than we were saying what a nice day it's been it was back to freezing rain again! That one day of sun was lovely though, and it was the first time that I've been out without a jacket this year. Yeah ok, so I did have a cardigan on over the top, but I wanted to show off this beautiful dress from Uttam Boutique properly! As with sister label Yumi, it's really nicely made & from good quality materials, this is something I'll be wearing for many Summers to come.
I'll always love pieces made with borderie anglaise, especially in black. It's such a great way to do a tone on tone pattern or texture, has a wonderful history & it's pretty, but without being overly girly or delicate. This is my ideal Summer dress, it's simple but has so many great little details (like the chevron panelling on the bodice) that it doesn't even need any extra styling, it's so easy to just throw on & walk out the door. I'm currently daydreaming about strolling along the seafront somewhere exotic in the sticky heat wearing just this dress, some flats & shades. I really need a holiday!