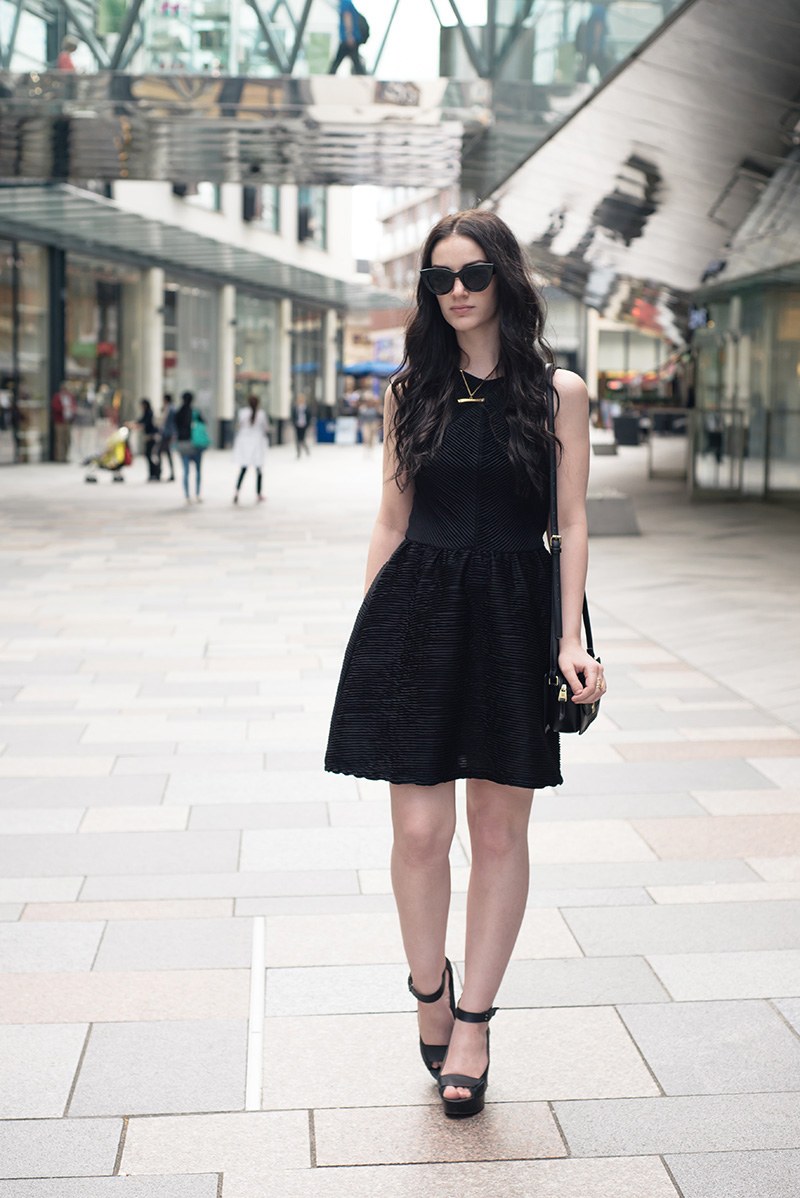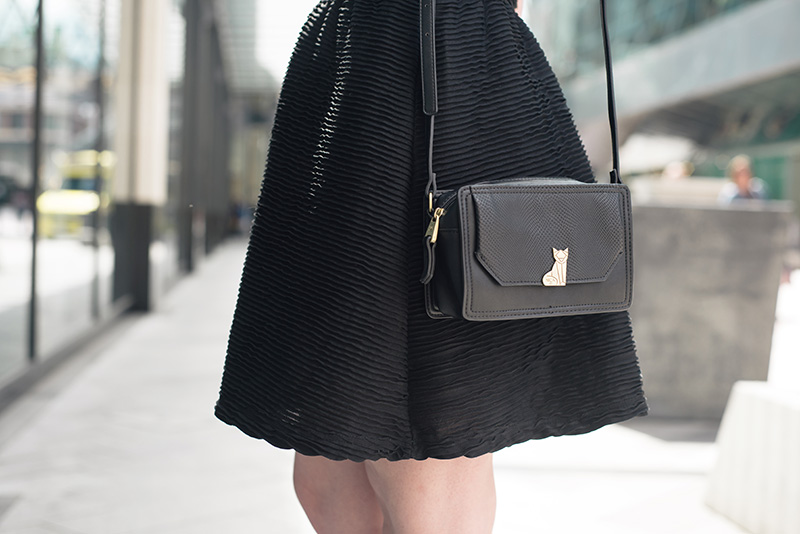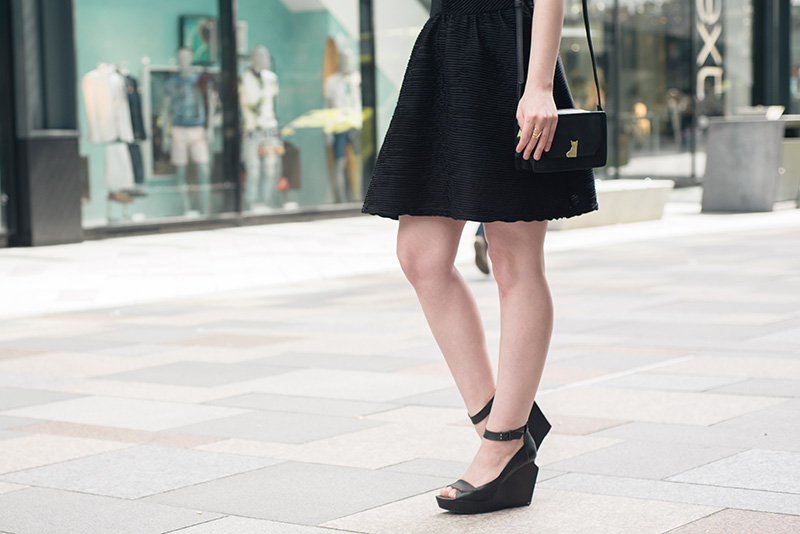 ASOS Cateye Sunglasses / Topshop Textured Dress / Sara Gunn Bone Necklace * / Nica 'Venice' Bag * / Skin by Finsk Wedges
It's officially summer & it's the first day of the year warm enough for me to get my pasty white legs out. This type of weather instantly puts me in the best kind of mood, there really is nothing nicer than being able to just throw on a dress, a few simple pieces of jewellery, shades & you're out the door. No fussiness, no unnecessary layers, just the absolute basics.
The foundation for getting ready this quickly & effortlessly does require a little prep though, especially this time of year. For me the key to feeling confident and carefree, when going bare-legged, is super smooth pins and being naturally very dark haired shaving just doesn't cut it in the summer – it's time consuming and lasts barely a day. I have been using Nair's wax strips and hair removal creams for years now, because I'm lazy & I hate going to the salon (unless it's for delicate areas I'd never dare try to DIY!) and why would I when I can do just as good of a job at home? The recently launched Argan Oil range contains Argan & Jojoba oils to give an extra moisturising boost, leaving skin even softer & silkier, which is perfect if you have dry skin like mine.
I've been testing the wax strips out over the last week, and I'm not going to lie, I haven't been able to stop stroking my legs… And getting other people to stroke them! I just don't think you can beat that freshly waxed feeling, it's an instant confidence boost & feels so nice against clothes, and climbing under the sheets too. It's the little things. Now all they need is a little bit of sun so they're not quite so glow in the dark!
Learn more about the range here & join in using the hashtag #SkinByNair.