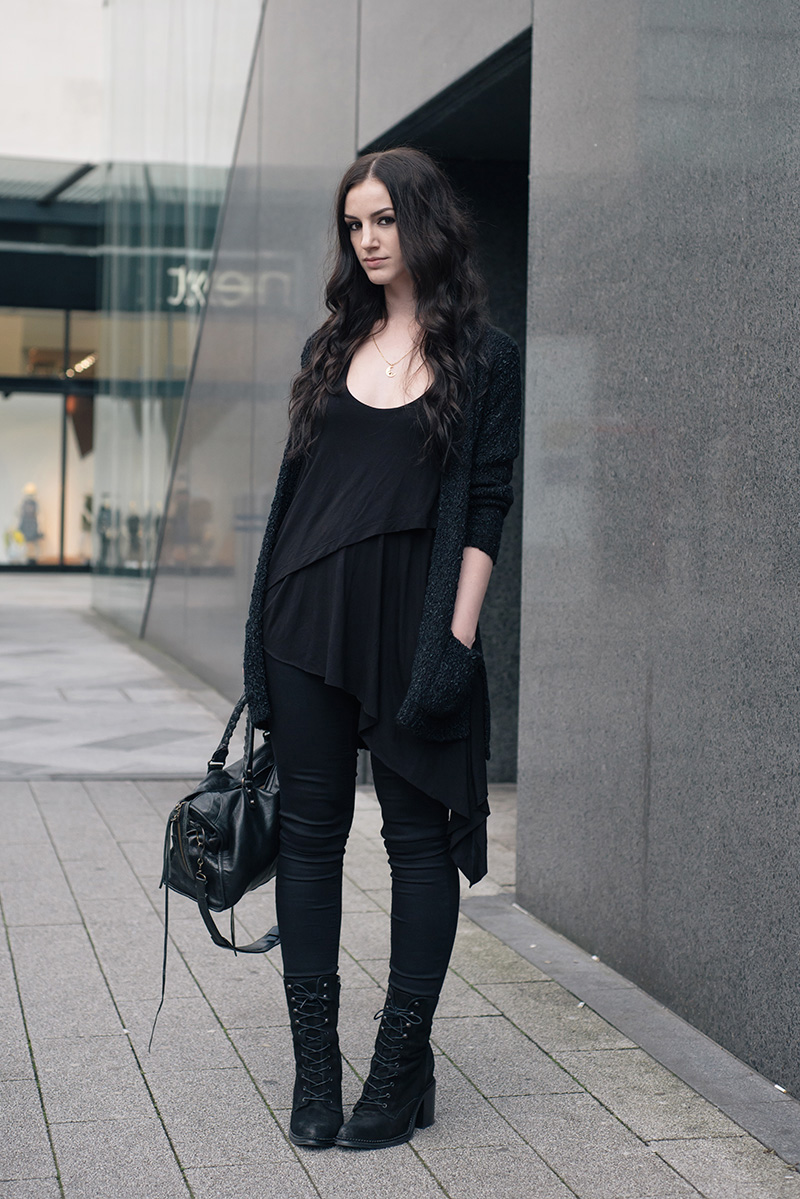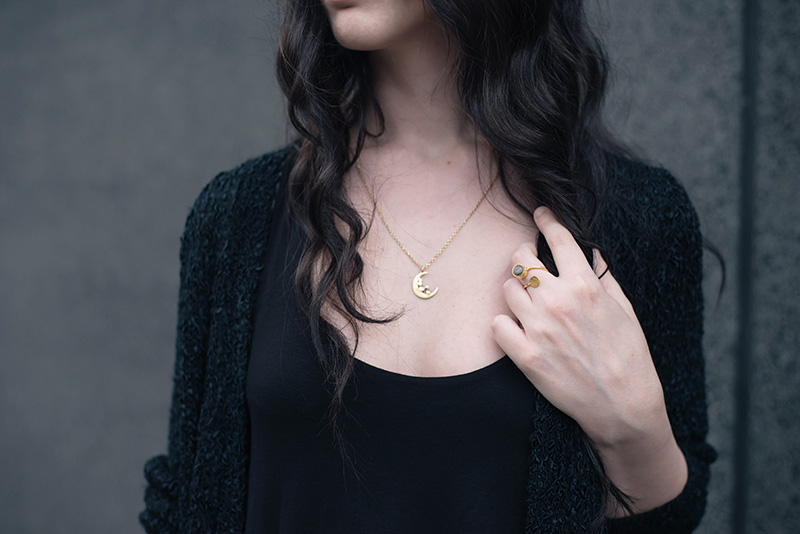 George Textured Cardigan * / FAIIINT Splice Tank Top / George 'Wonderfit' Jeans * / Phoebe Jewellery Moonstone Moon Necklace * /
Ottoman Hands Labradorite Ring * / Kurt Geiger 'Saturn' Boots / Balenciaga City Bag
I think these 'wonderfit' jeans might be the comfiest pair I've ever owned & that's coming from a bit of a skinny jeans fanatic, they certainly live up to their name, hugging every inch perfectly thanks to an impressive amount of stretch and they are so soft they feel more like I'm wearing a pair of leggings. Normally when I get home I can't wait to take off my favourite pair of super skinnies and set my legs free, but I've been happily lounging around in these all day. I think that's pretty impressive considering they're only £20! This cardigan is also from George (much to a lot of peoples surprise who assumed it was much more expensive) they've got some lovely knitwear in at the moment and being the sucker for interesting textures that I am I couldn't pass this up. Knitted from a chunky yarn with ribbon woven through it gives it this great slubby kind of texture, it's super soft and cuddly and the fit is that perfect kind of oversized, I know I'll be wearing this a tonne come autumn.
I seem to be getting a little collection of labradorite jewellery lately & this ring from Ottoman Hands is my latest addition. I love the raw, organic look of their pieces which are crafted using traditional Ottoman jewellery making techniques and the brand also works closely with local Turkish gem cutters and artisans when producing their collections. This is from their 'Signs & Symbols' collection, and I already have my eye on a few more pieces as I've barely stopped wearing this one.
Whilst I'm talking of things I can't stop wearing, no, I don't think I have taken these Kurt Geiger boots off since they arrived! I have to admit I brought them mainly because they were just too cheap to pass up & I'll always have soft spot for lace up boots, but after trying them on they quickly became my new favourite pair. It might be a while before you see a different pair of shoes on my feet around here!