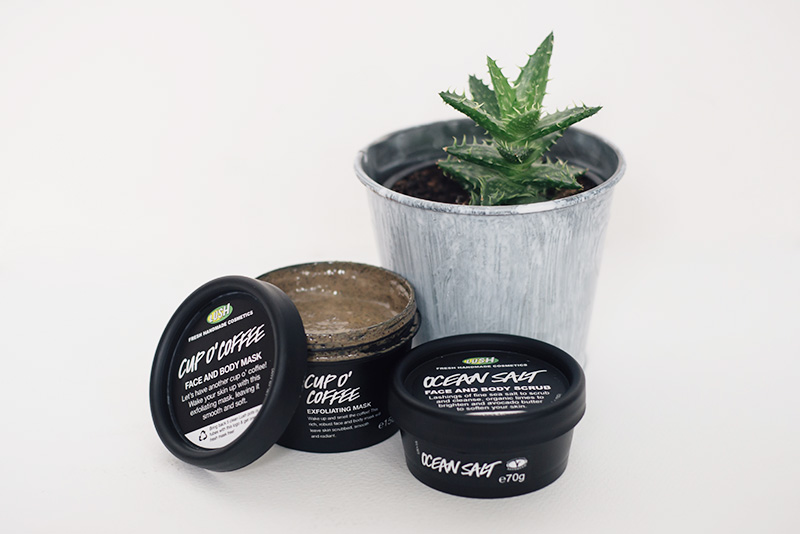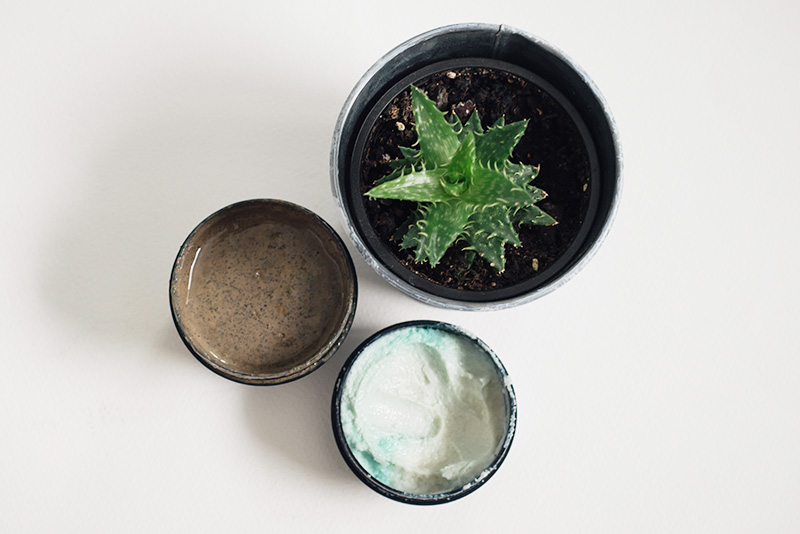 Lush Cup O' Coffee Exfoliating Face & Body Mask / Lush Ocean Salt Face & Body Scrub
As I mentioned in my post from the Lush Summer Sneak Peek evening earlier this week, I discovered a few new favourites to add to my skincare collection thanks to recommendations from the Lush girls & the generous selection of products in our goodie bags for us to try too. I don't post an awful lot of beauty reviews here, but when I come across products I truly love & that do exactly what they claim like these, I do like to shout about them and share them with you guys.
I'm a bit of a face mask addict (and also a coffee one too!) so as soon as Becca introduced me to their new Cup O' Coffee mask & the intoxicating coffee scent hit me, I knew I had to try it out. Clay masks are my favourite kind for my combination skin, and this one is packed with kaolin but also agave syrup and oils for added moisturising, so it's not drying on my less oily areas like some masks can be. It's pleasantly thick and the strong scent really lingers whilst it's on, it's enough alone to give you a wake up kick in the morning! After applying to skin and leaving for 5-10 minutes, you wet your hands and gently scrub before rinsing. The coffee grounds are quite a strong exfoliator, perfect if you like a real good scrub, but I already use AHA's at night so I just gave it a light massage. Afterwards my skin was noticeably perkier, brighter and incredibly soft too. I guess caffeine is as good at waking up my skin as it is my brain! This comes in two sizes, I went with the smaller one to test it first, but with such instant results it has already become part of my weekly skincare routine and I will absolutely be going back for the full sized one soon so I can try it out on my body too.
The Ocean Salt Scrub I've been using mainly as a body scrub as it's a little too gritty for me to want to use on my face along with my other exfoliators. A combination of sea salt, grapefruit, fresh limes steeped in vodka plus avocado butter, coconut oil and seaweed to condition and soften. This has been a real treat to use on dry areas like my shins, knees and elbows, leaving them soft and free of scaly, dry skin. I love the citrus scent of this in the mornings too, it's fresh and invigorating and perfect for helping me to wake up on early mornings.