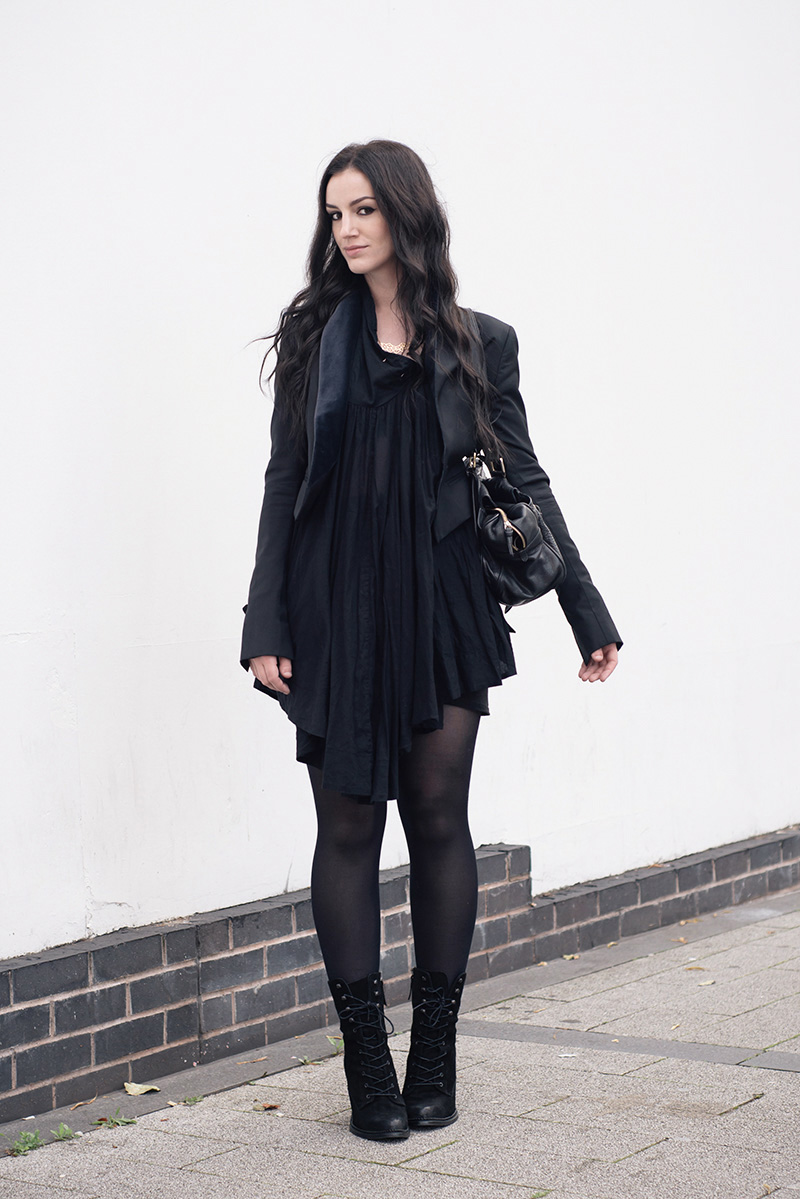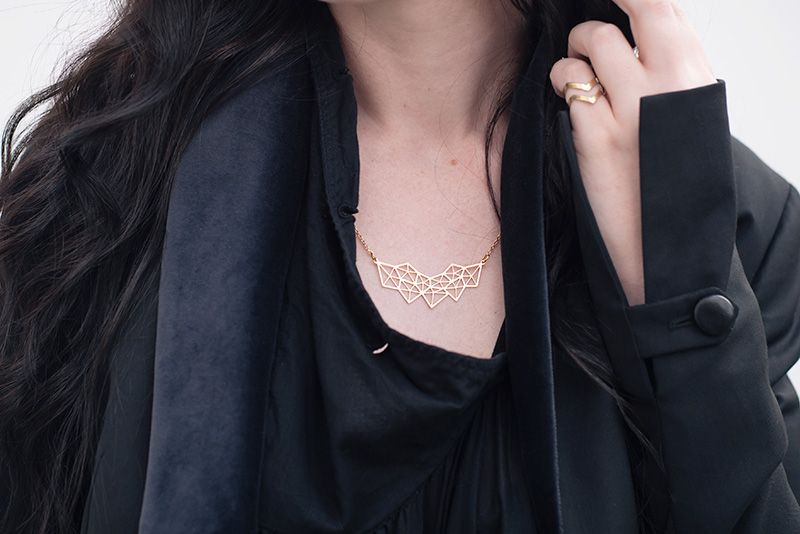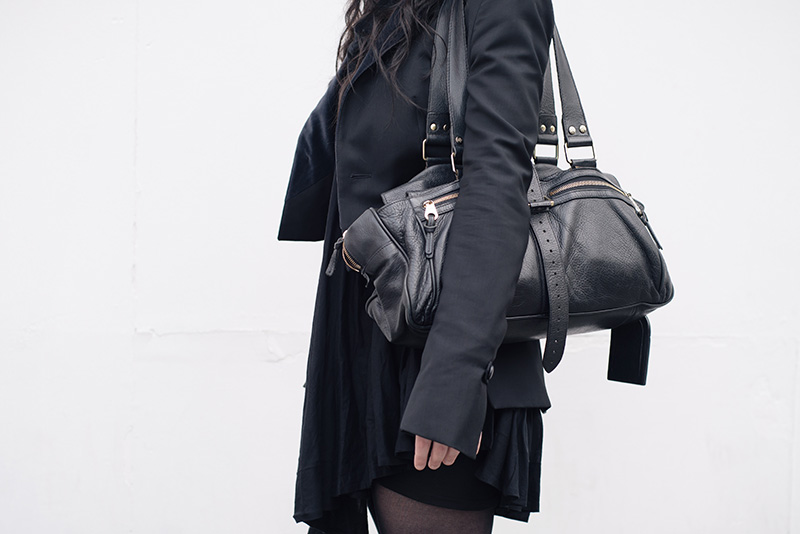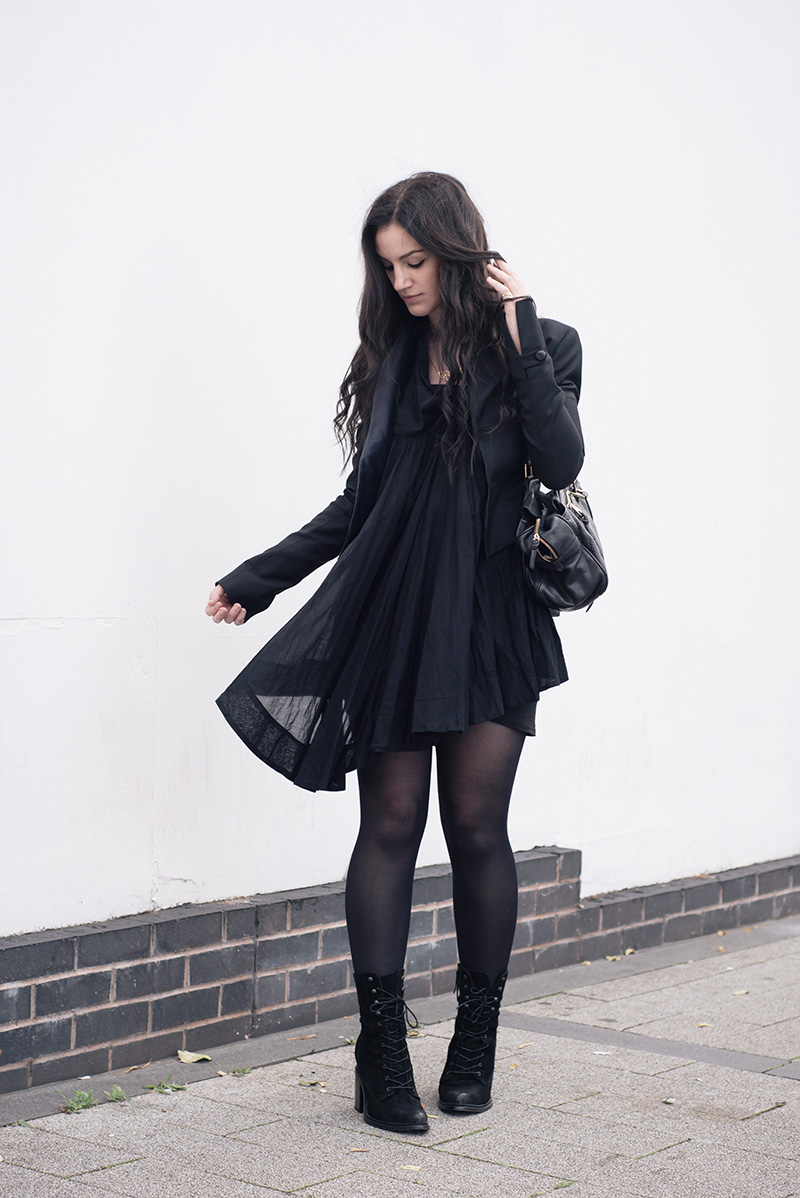 Todd Lynn x Topshop Tux Jacket / AllSaints 'Agena' Dress / A Weathered Penny Geometric Necklace * /
A Weathered Penny Brass Arrow Ring * / Mulberry 'Mabel' Bag / Kurt Geiger 'Saturn' Boots
I'm desperately hoping that this gloomy weather isn't the start of the end of our summer, it seems like we had a week or two of blazing sunshine and now already it's starting to get miserable again! The past week has been constant rain, hence the lack of new outfit posts, and it looks like next week is going to be pretty similar. I keep saying I'd like to move somewhere where the weather is a bit nicer, or at least more predictable and less rainy but I think in stereotypical Brit fashion I'd secretly miss being able to moan about it!
I mentioned indie jewellery boutique A Weathered Penny in my last post, I've been wearing at least one piece from their brass ring set constantly these past few weeks, and I think this arrow one is my favourite, it's generously adjustable so it can be worn as a normal ring or a midi ring too. The beautiful geometric necklace is also from , I love pieces like this that are simple yet unique enough to get people asking where it's from. You can still get 20% off the entire store with the code FAIIINT too – but hurry!
I found this old AllSaints dress at the back of my wardrobe a few weeks ago and it set me off on a bit of an eBay spree buying up loads of their other dresses from around this time. Well, I say this is a dress, I don't know if it's just me getting old but I would never dare wear it out of the house without a little skirt on underneath now, it's so short! I ended up getting quite a few that I remember wanting and not being able to afford at the time for about £10 each, so I'm excited from them all to arrive now.
It's also your last day to order a Slash dress from my store and take advantage of the 10% off + free worldwide shipping offer with the code 'SLASH10'!