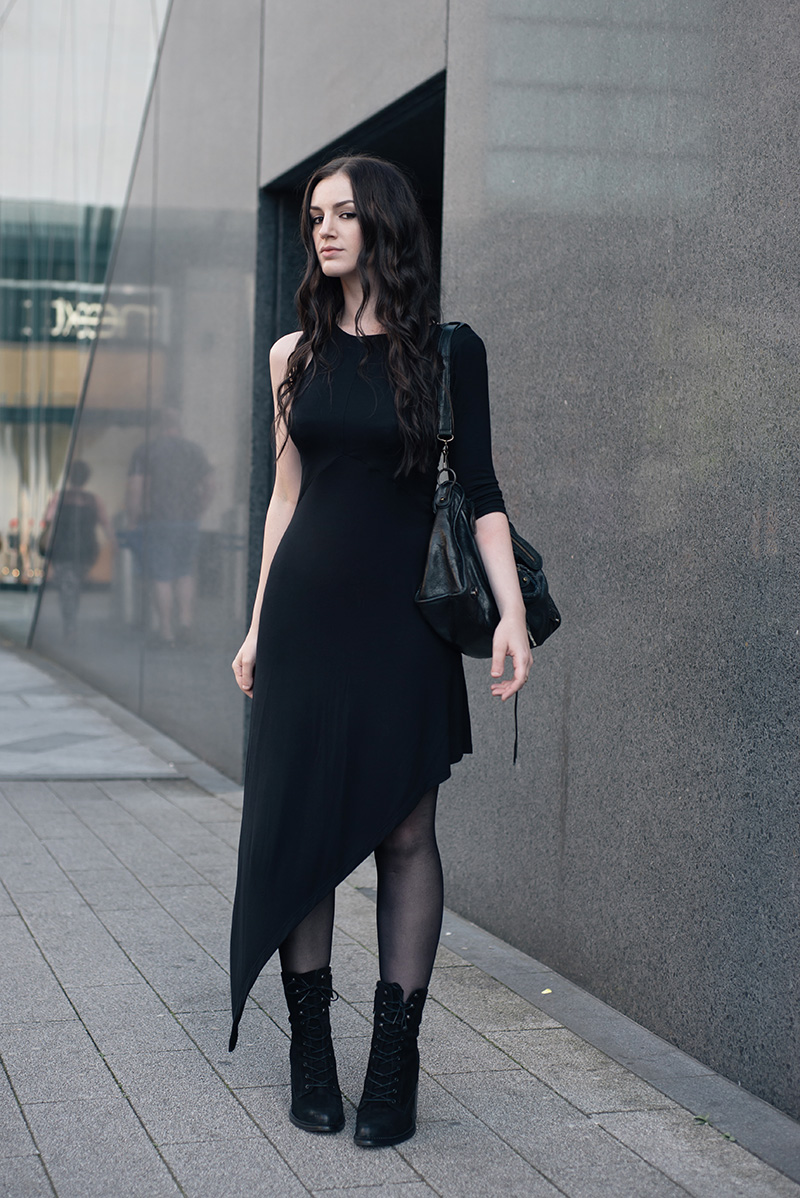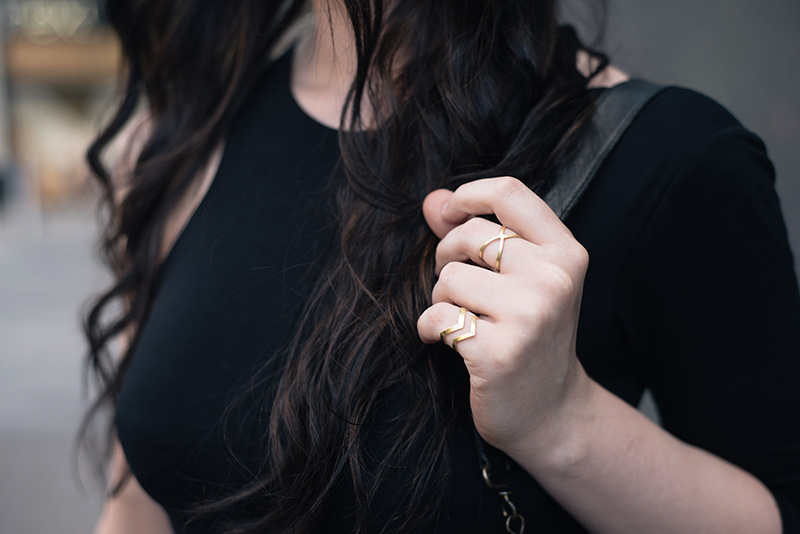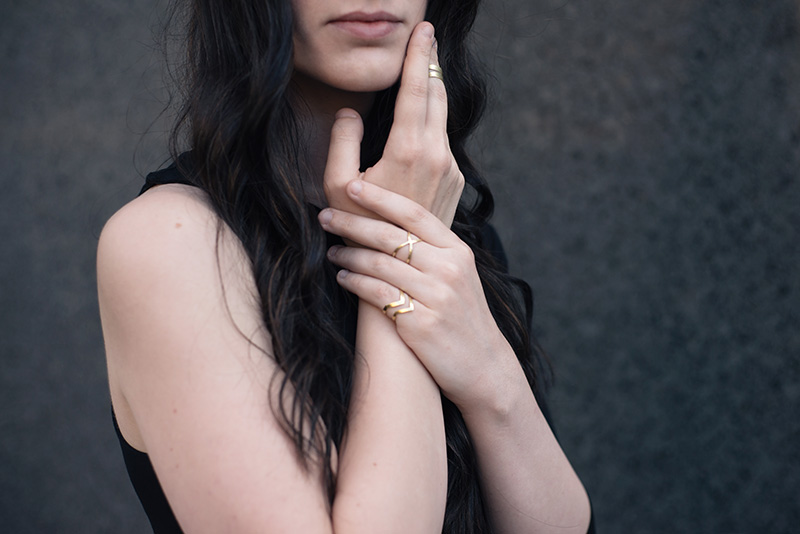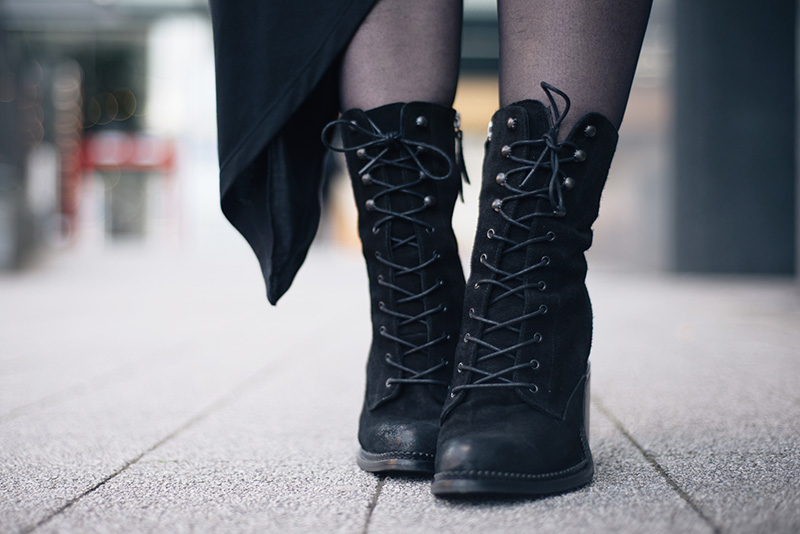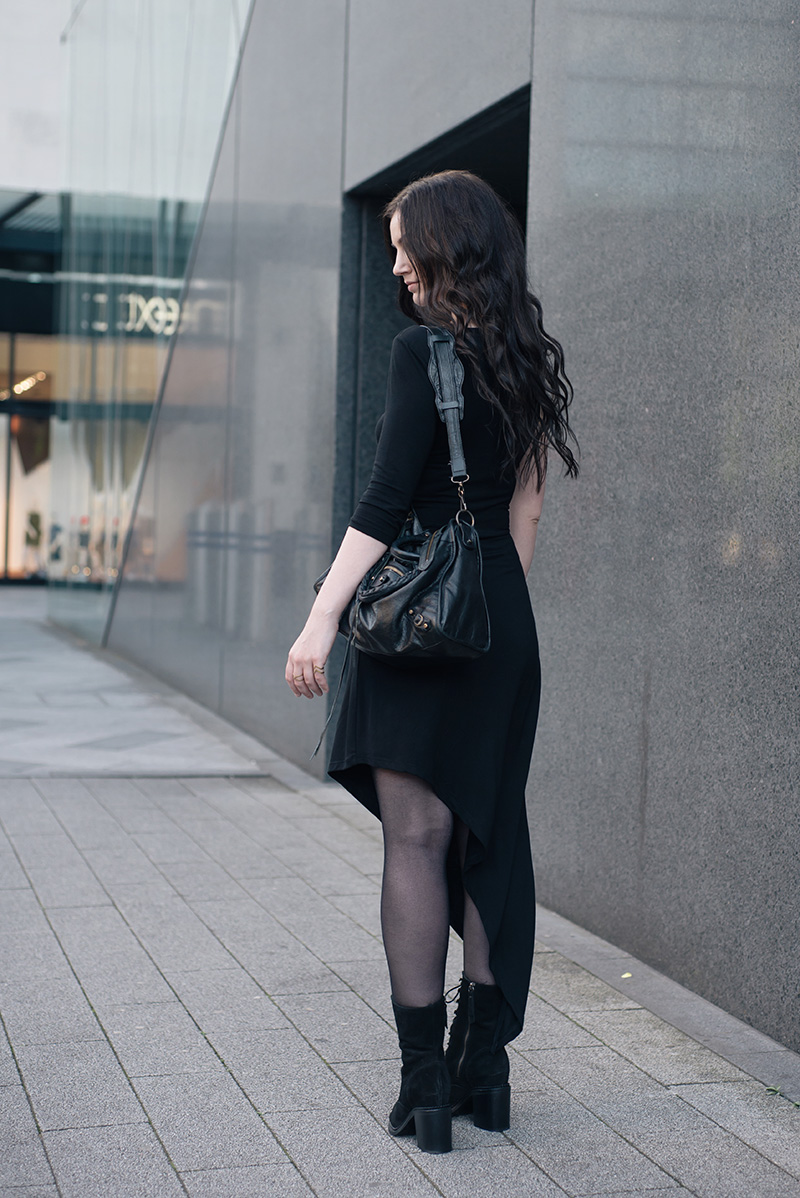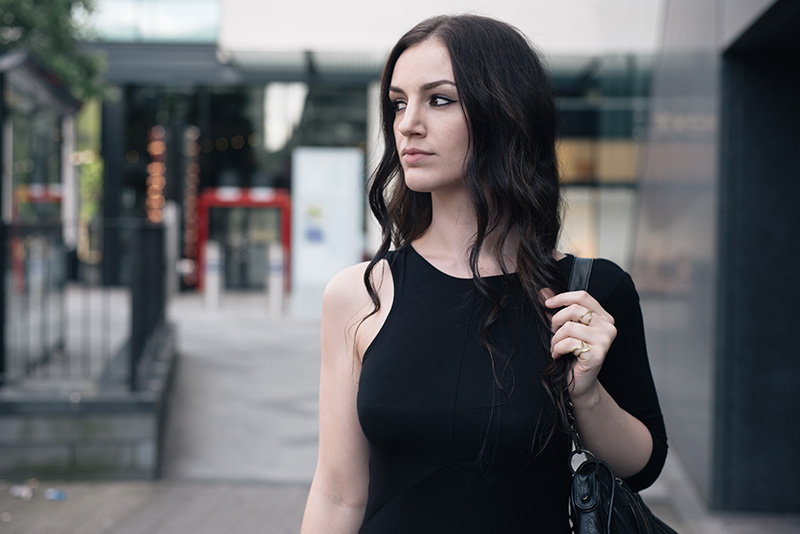 FAIIINT 'Slash' Dress / A Weathered Penny Brass Ring Set * / Kurt Geiger 'Saturn' Boots / Balenciaga City Bag
There's nothing nicer than when a stranger stops you to ask where something you're wearing is from, but it's even more awesome when that something is one of your own pieces and you can tell them it's from your own line and how much they've made your day! It always seems to happen when I wear this 'Slash' dress, hopefully that means it lives up to my aim when I designed it, that was for a dress that was nice and casual but with a little edge and personality too.
This beautiful set of brass rings are from A Weathered Penny and they're currently offering you guys 20% off with the code 'FAIIINT' for two weeks! I love the way brass ages so beautifully and can be given a nice dark patina or buffed to look almost like gold, so I'm a bit of a sucker for brass jewellery, as soon as I saw these rings I knew I needed them. They're a great selection of shapes that works well worn together like here, or individually like I've been wearing the arrow one on my little finger and as a midi ring a lot lately.
Get 10% off + free worldwide shipping on all orders of the Slash dress with the code 'Slash10' for 1 week! Shop – here.