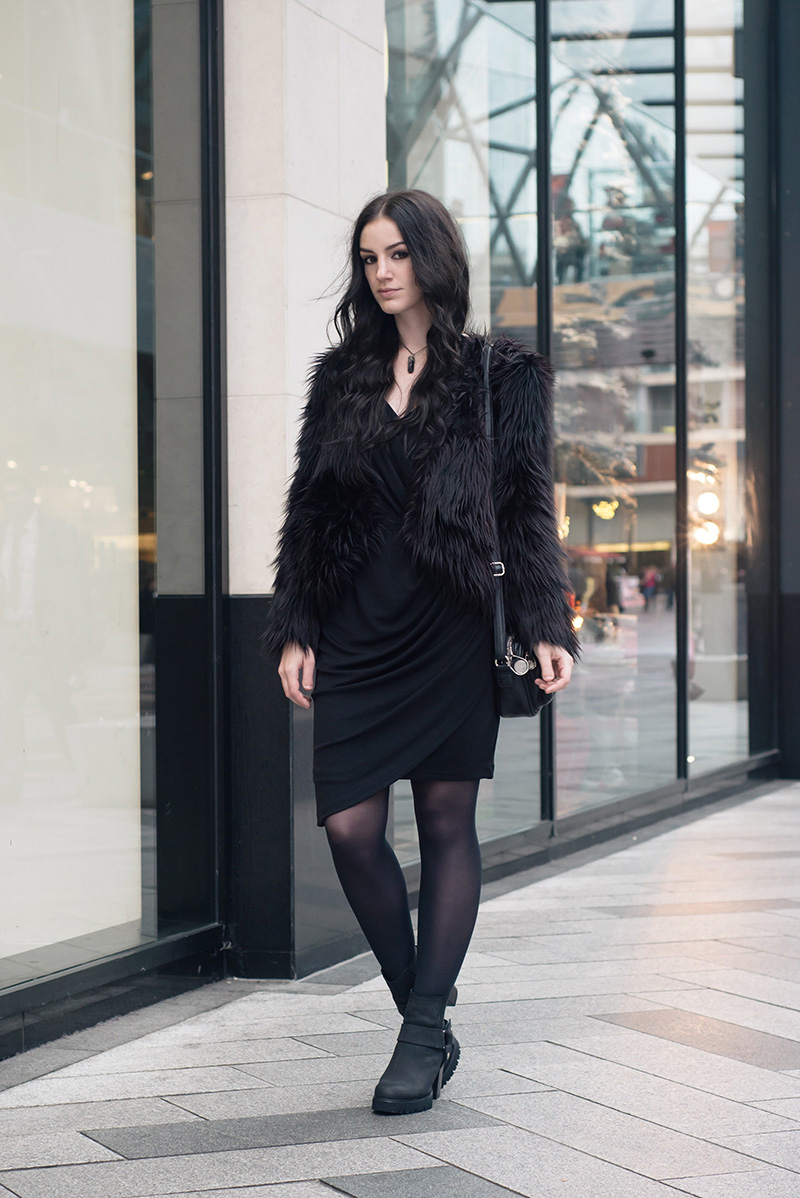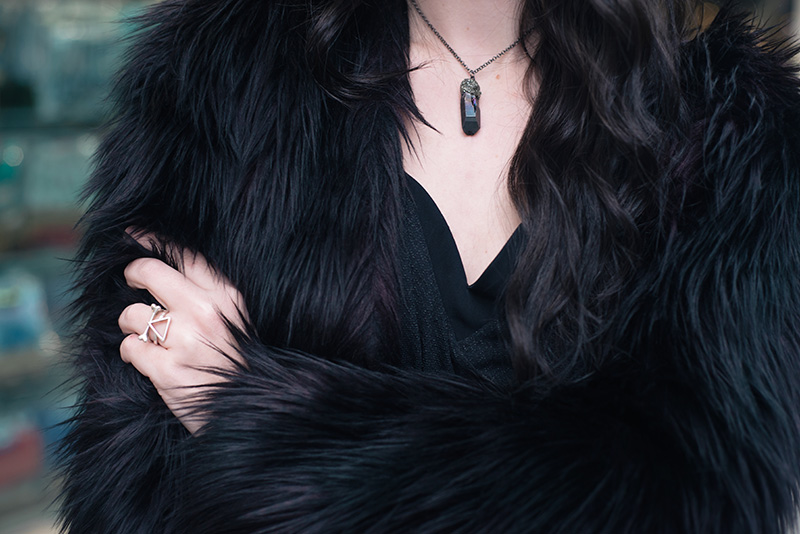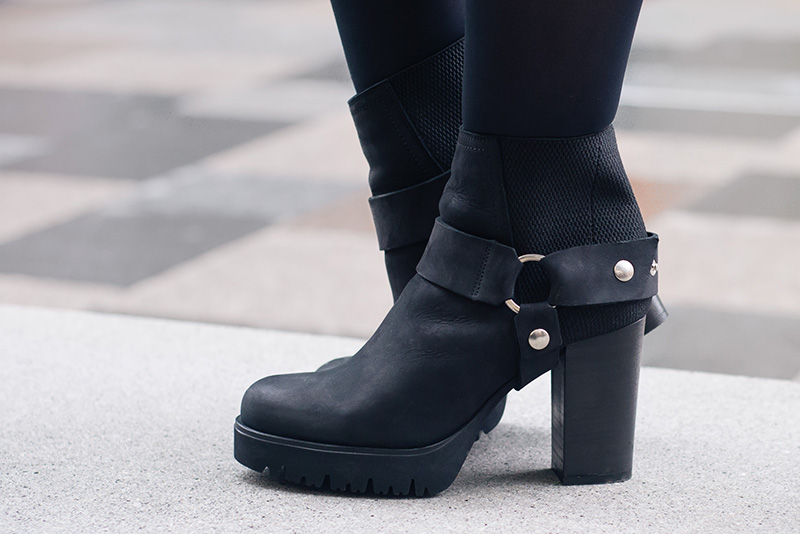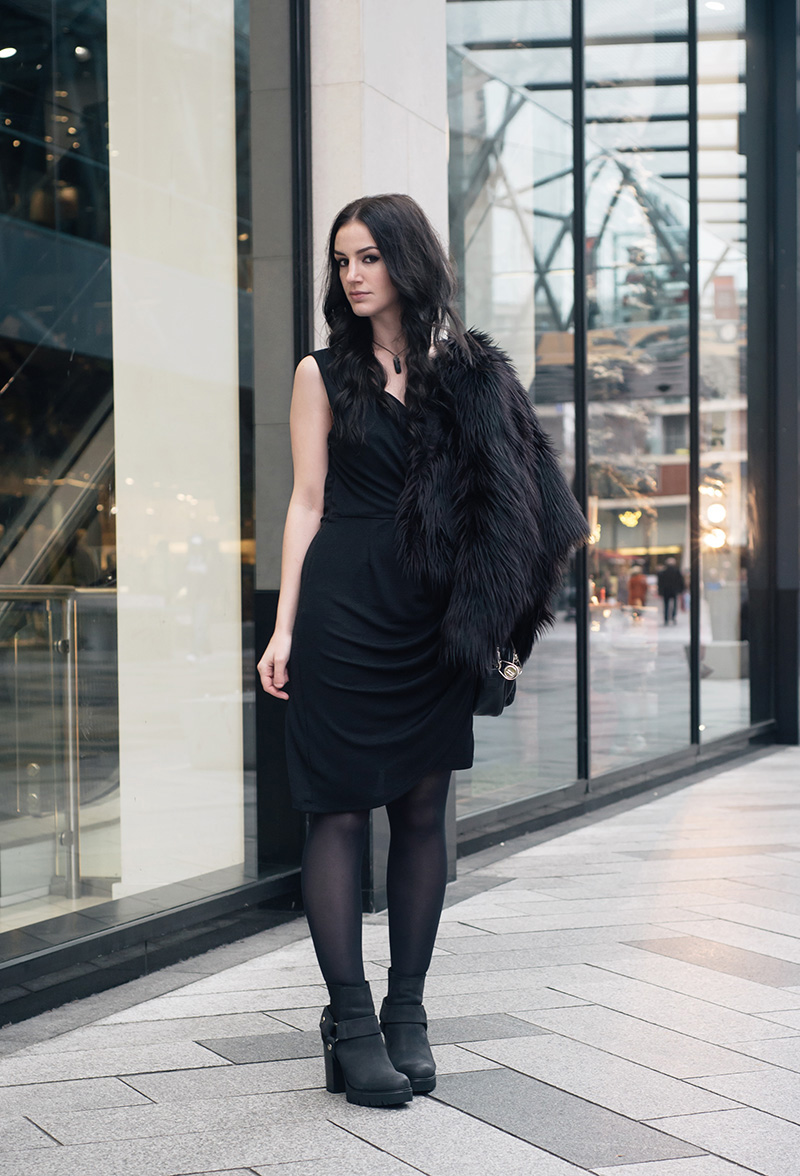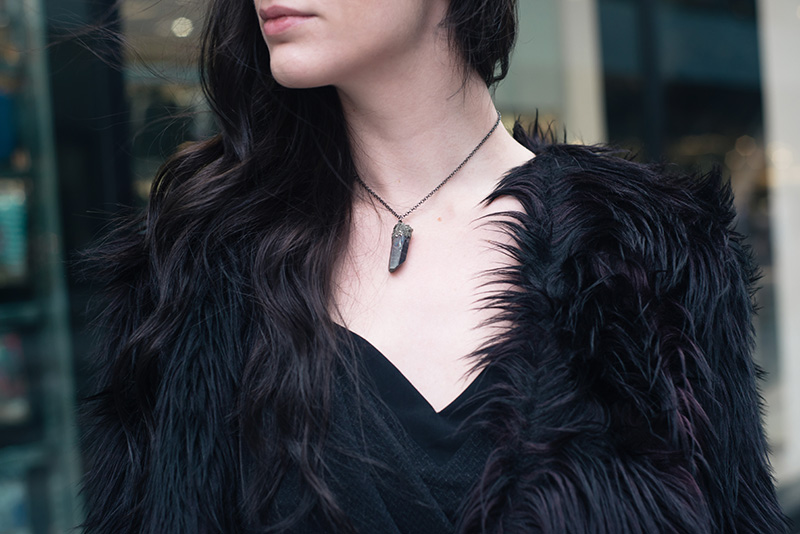 H&M Faux Fur Jacket / Selected Femme Draped Dress / Elemental Luxury Titanium Quartz Necklace /
Bloody Mary Metal Lonely Bone & Fire Rings * / Betty Jackson Black Bag * / New Look Stirrup Boots *
This fuzzy, scruffy jacket from H&M is still one of my favourite sale bargains and I can't tell you how happy I am it's cold enough to start wearing it again! I think a good (faux) fur jacket is as much of an essential as a good leather biker, they're both perfect for throwing on over almost anything, they'll add a kind of laid back cool to even the most boring outfits and they're the best for dressing down a more polished outfit for super easy day to night dressing.
I hate to feel too 'done' when I'm going out, I have a habit of needing to slightly scruff up a nice dress or balance it out with a chunky pair of boots or that leather/faux jacket, I think it makes my inner tomboy a bit uncomfortable to be too dressed up or polished. So when New Look asked how I'd style a pair of boots for night wear whilst keeping nice and warm in the winter chill, I knew it had my name all over it, this is pretty much my go to look for evenings out. New Look have started stocking a lot more leather shoes lately and for very reasonably prices too, I'm a bit of a snob with footwear and I refuse to buy any that are not leather no matter how nice they are (they just don't last and are never comfortable on my super wide feet) so I'm pretty excited to have another highstreet store making good pairs. It was love at first sight when I saw these ankle boots with their chunky platforms, removable stirrups and those interesting elasticated backs which add such a nice textural detail, plus they're comfy as hell too. I'm looking forward to dancing all night in these babies!