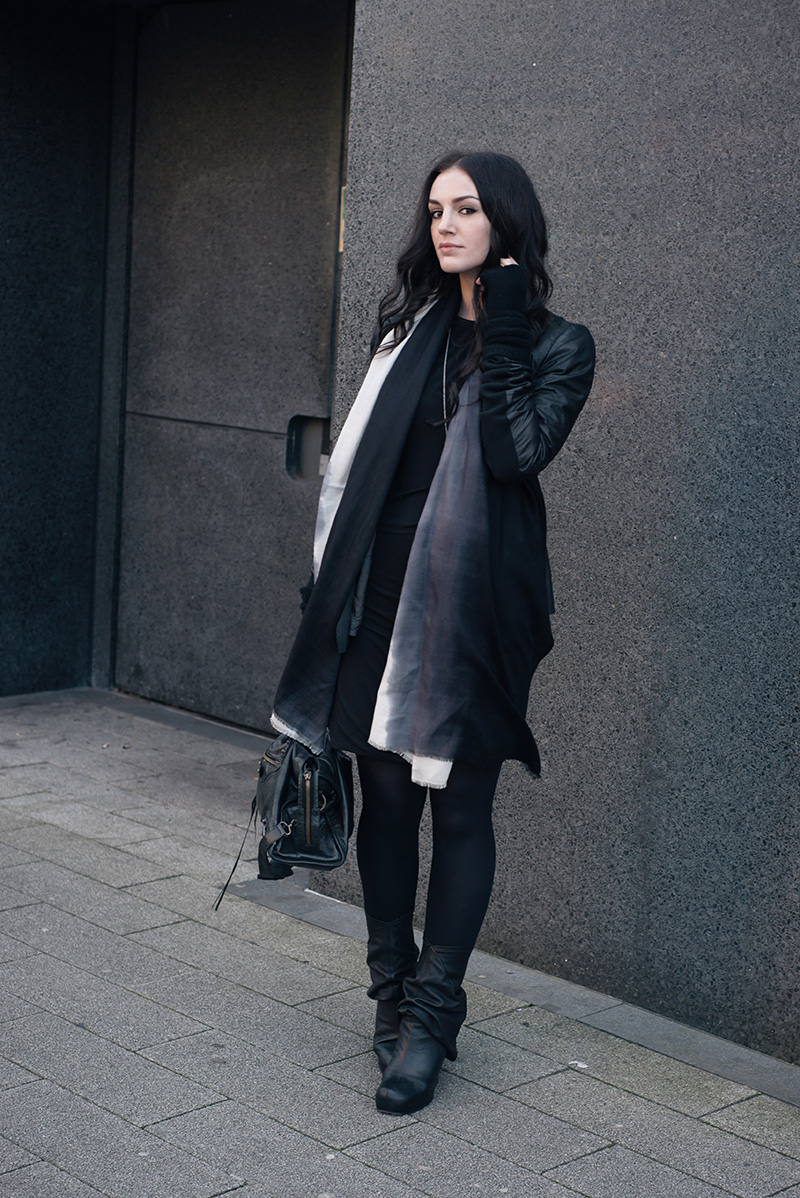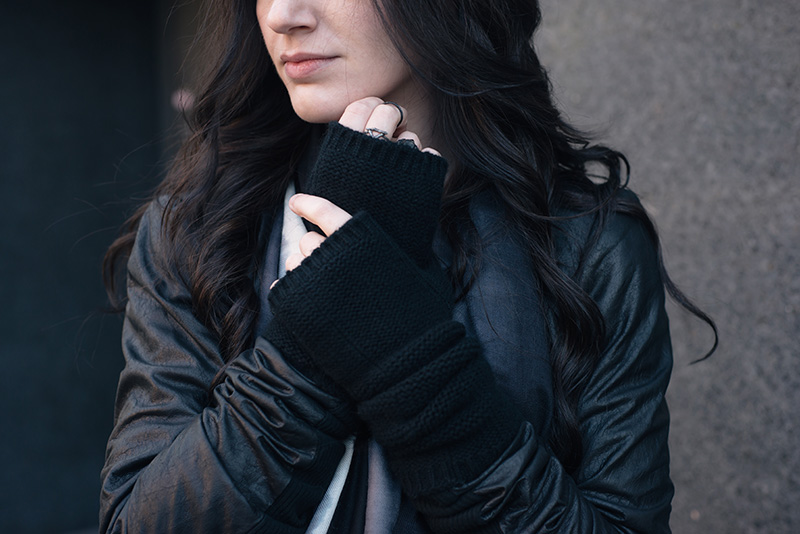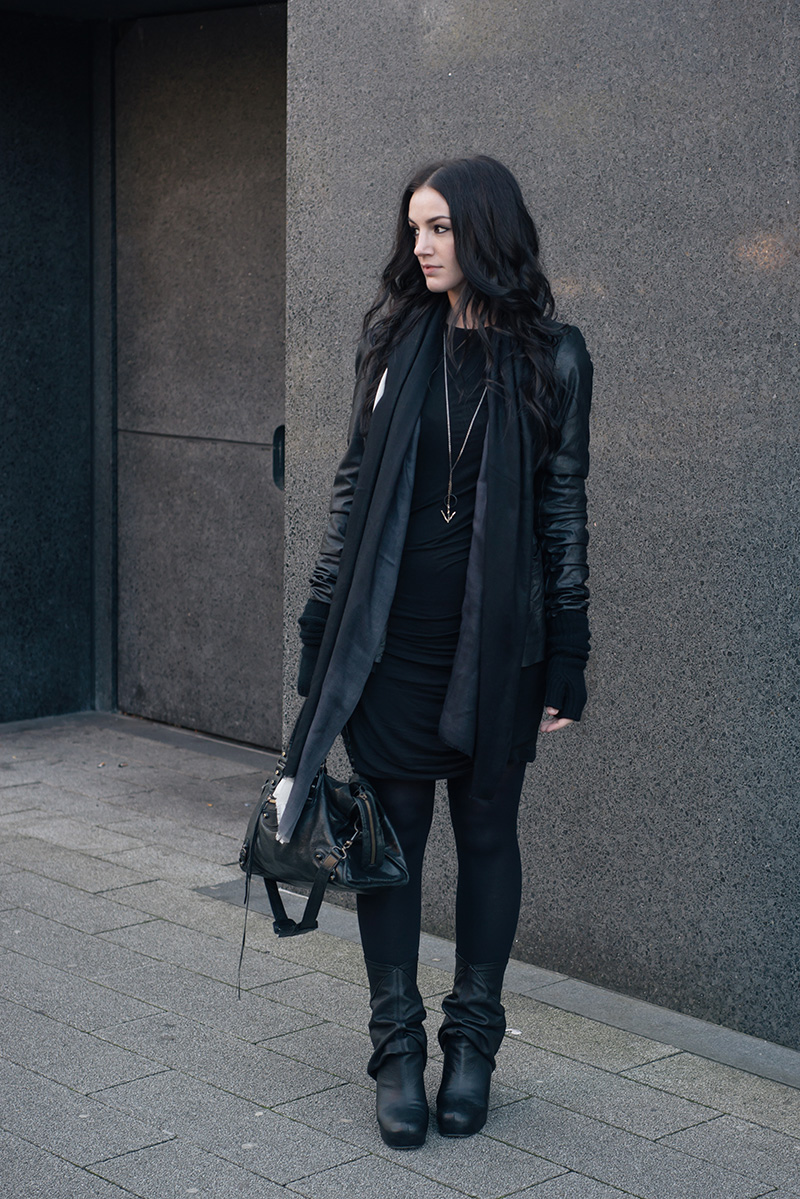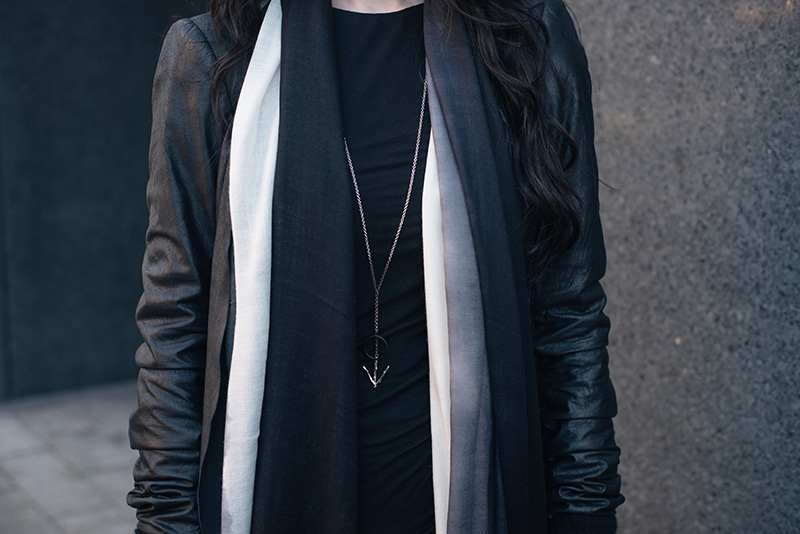 Rick Owens Leather Jacket / Black.co.uk Ombre Fade Scarf * / H&M Dress / Black.co.uk Cashmere Wrist Warmers * /
Hvnter Gvtherer 'Lacustrine' Necklace + Rings / Rick Owens Peaked Back Boots / Balenciaga City Bag
The weather is really starting to get chilly now and so finally I can dig out my knits, scarves, snoods, thick tights and warm boots. I live for dressing in this weather and feeling all wrapped up and cosy when I leave the house.
Two of my new favourite winter accessories came to me recently from Black.co.uk, these incredibly soft and snuggly cashmere blend wrist warmers (which will now be permanently attached to my mitts until it warms up again) and this beautiful silk and cashmere scarf. I love the occasional little flash of white against an all black outfit, and this scarf has the best of both worlds with the most perfect ombre fade from off-white to inky black. The material is just beautiful too, so soft and luxurious, it makes it super easy to throw on without much thought and it instantly adds a little extra drama, especially when the wind catches it and really shows it off.
I'm off to Glasgow this evening for the Scottish Style Awards with Tara, so expect lots of excited photos all over social media whilst I'm there and I'm sure I'll have plenty to post about and fill you in on when I get back too!