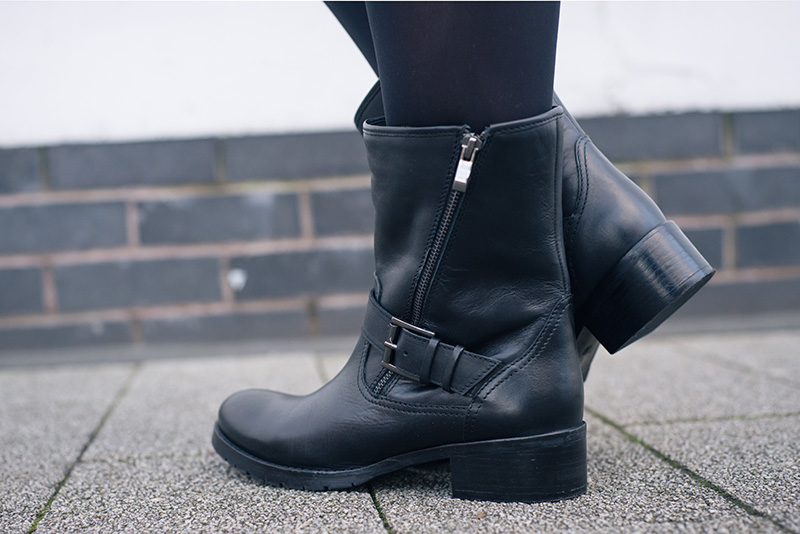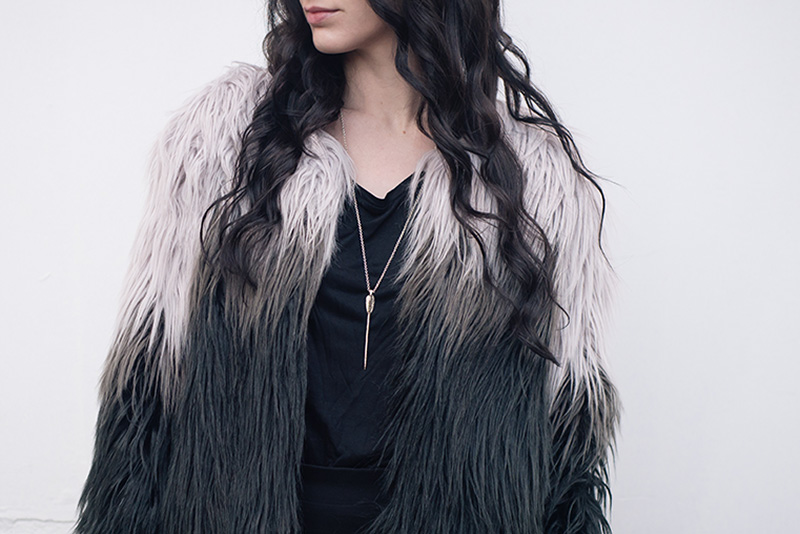 SheIn Ombre Faux Fur Jacket * / ASOS Tee / Bloody Mary Metal 'Lovehunters Arrow' Necklace * / H&M Skirt /
Jones Bootmaker 'Yazmin' Biker Boots * / Balenciaga City Bag
If you've seen me out and about recently you'll know I've been pretty much living in this ombre faux fur jacket. I blame The Style Rawr girls for getting me hooked on faux jackets it the first place and now I just can't resist their warmth and cuddliness when it's freezing out, plus there's something kinda great about walking around feeling like a yeti. The scruffier the better as far as I'm concerned and with that striking dip dye too, I just haven't be able to take it off, I've even been wearing it at home whilst I'm working and confusing Nico!
I think after years of searching I've finally found the ones. I have endless pairs of heeled boots, always finding an excuse to add another pair to my collection, but flat boots or shoes are a whole other story, until these Jones biker boots came along. Finally I have a pair of almost flat boots that I love just as much as my higher pairs and I think most of that is down to the great fit, meaning they're not unnecessarily roomy like a lot of biker styles, which just make my feet look even bigger than the already huge size they are. These are a nice close fit yet still incredibly comfortable, and I love the little details like the asymmetric zips, making them just that little bit more unique.