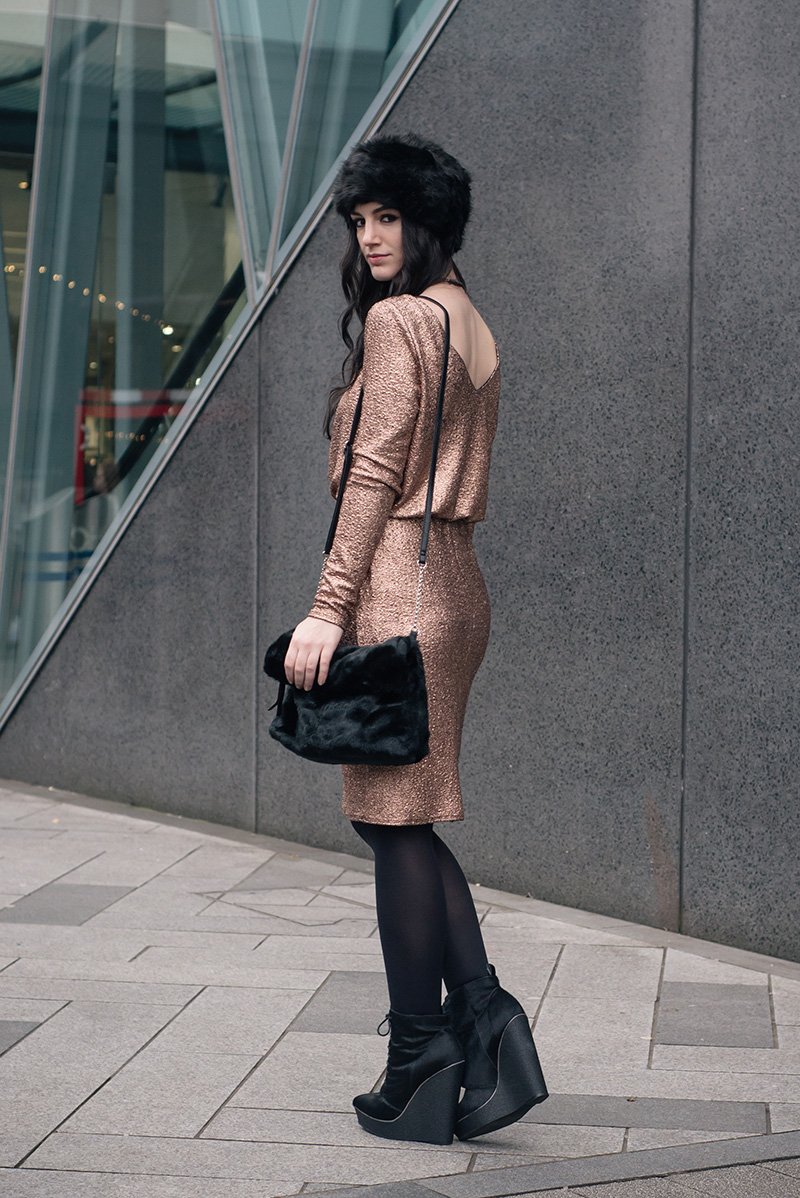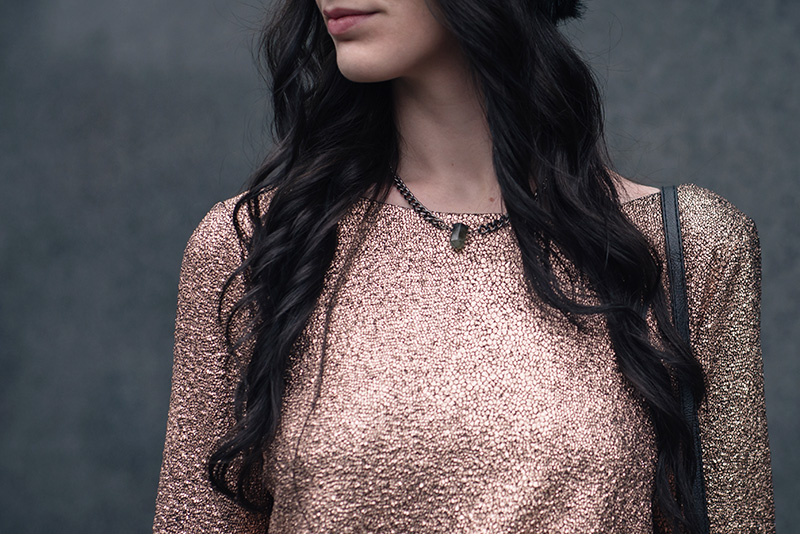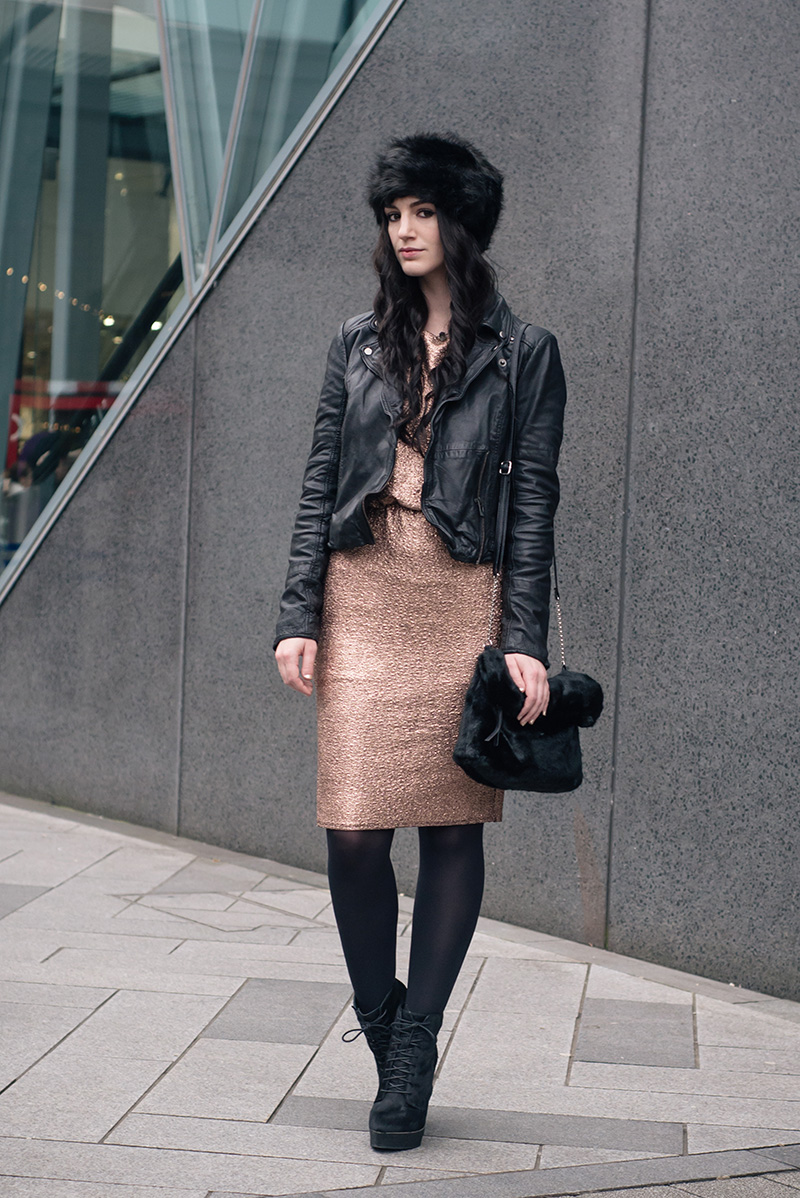 F&F Faux Fur Hat * / F&F Gold Foil Dress * / Kurt Geiger Ponyhair Boots / F&F Faux Fur Bag * / Regal Rose Labradorite Choker * / MuuBaa Leather Jacket
If you've been following this blog for a while, you'll probably have noticed that around this time of year I just can't resist metallics and this beautiful rose gold foil dress from F&F is this years piece, obviously I have my eye on the black version as well though! I think all the festivities must do something to me, but a sparkly gold dress really does just feel so appropriate right now.
I've just realised the last three outfit posts have included a lot of faux fur, as you can see I'm on a little bit of a kick and I blame the high street for really upping their game and starting to use much higher quality materials that are so soft and realistic. It's hard to pass them up at those prices! It also makes me wonder why people would still buy real fur when there is faux this good, there's just no need anymore. This hat has quickly become my new favourite headwear and it's perfect for outfits like this when my usual knitted beanies would feel a little too casual and dressed down.