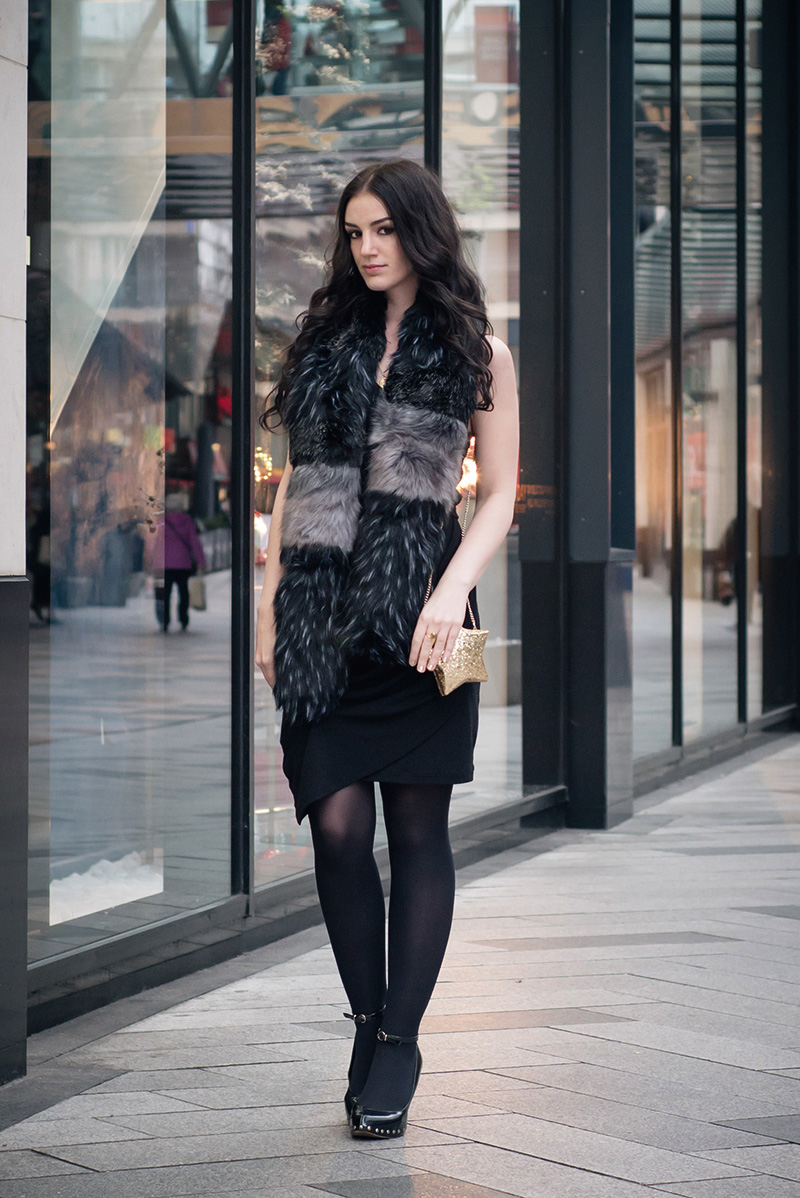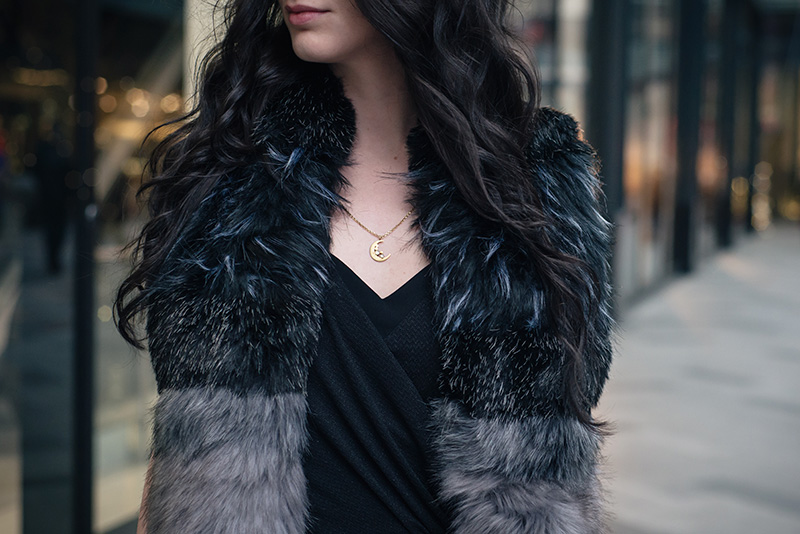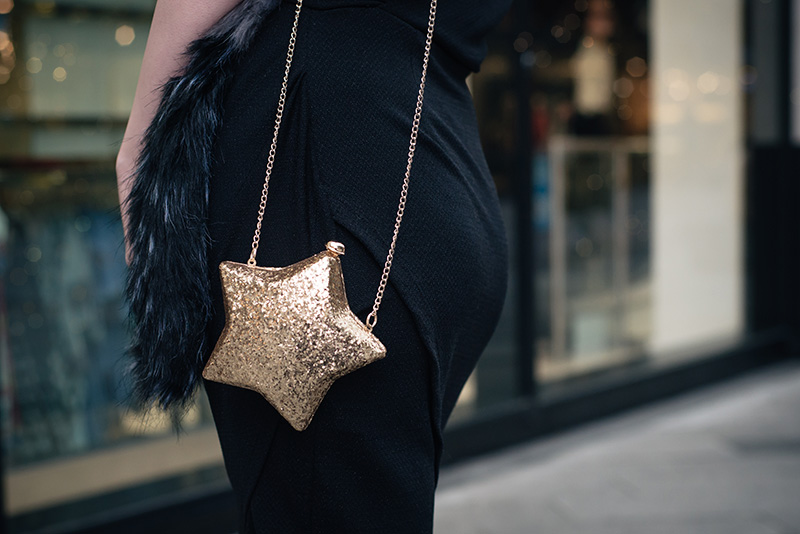 New Look Faux Fur Stole * / Selected Femme Dress / Phoebe Jewellery Moonstone Moon Necklace / Aldo Studded Wedges / New Look Glitter Star Clutch *
How is it just one week until Christmas already? I honestly have no idea where this month has gone! Of course the festive season means plenty of Christmas parties and there's nothing better than a good excuse to dress up a little, so here's a peek at an outfit I'm planning to wear soon.
I don't think I could have found a more perfect winter party accessory than this faux fur stole. I completely fell in love with all of the different patchwork textures and shades of black and grey, I've never seen anything like this on the high street before, the faux fur is beautiful quality and it looks so much more luxe and expensive than it is. Perfect for throwing on over a nice dress to beat the chill whilst still looking party ready. New Look are really impressing me lately, and I also couldn't resist this little star clutch, such a quick and easy way to make black look a little more festive and now no one can accuse me of not looking very christmassy or like I've not made an effort to be festive at parties!