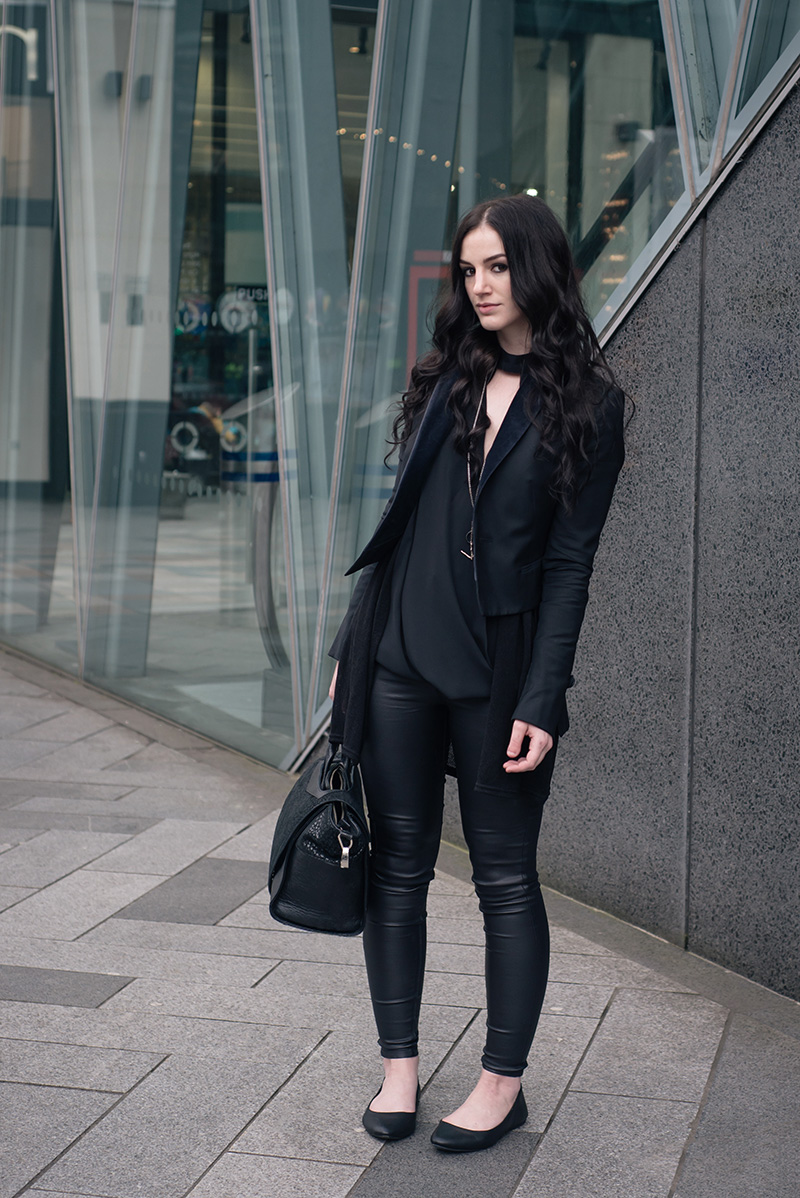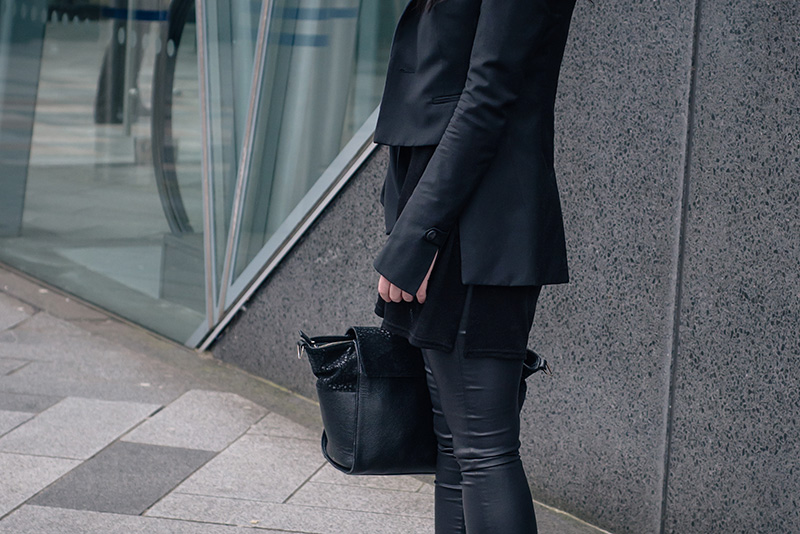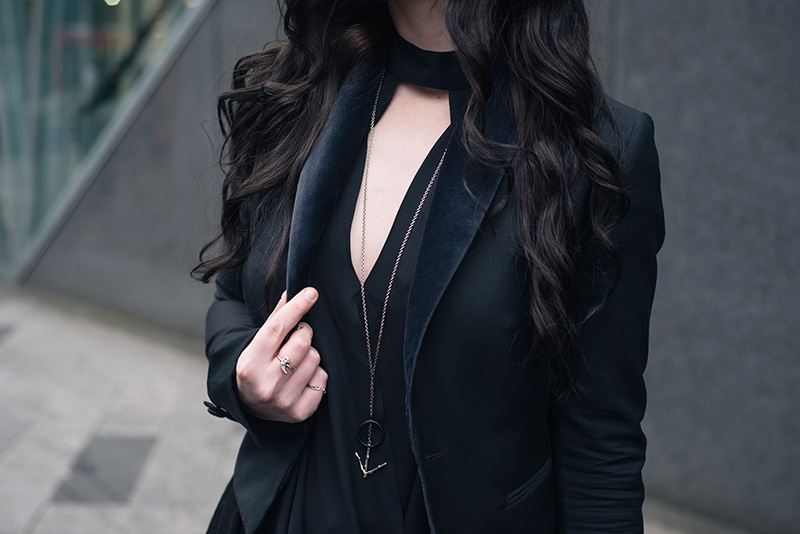 Todd Lynn x Topshop Tux Jacket / New Look Wrap Blouse * / New Look Coated Disco Jeans * / Hvnter Gvtherer 'Lacustrine' Necklace /
Birds N Bones Taxidea Claw Ring / Birds N Bones Mus Hip Ring / Bracher Emden Bag / New Look Leather Flats *
The highstreet is really winning me over with it's denim offerings lately, and that's a big thing to admit for a former denim snob. Admittedly they don't last as long as my more premium pairs, but when the fit is this good and the price is a tiny fraction of the cost, I really don't mind having to buy replacements more often.
This coated pair from New Look are my latest favourites, they are so super stretchy and comfortable that I could almost forget I even had them on! Thanks to their stretchiness they're also properly skinny all the way down to the ankles, and they hold their tight fit incredibly well too. They fit like a second skin and the coated leather-look denim makes simple, casual outfits like this look deceptively dressy. As far as I'm concerned, any piece of clothing which makes it look like you've made a lot of effort but actually feels like you're wearing your oldest, most worn in version is an instant favourite!
I've been wearing this jewellery combination constantly since these rings from Birds N Bones arrived, and I'm hoping to do a dedicated post showing them off properly soon – just as soon as my chewed up nails grow out so I don't have to try to hide them to stop them spoiling the photos!