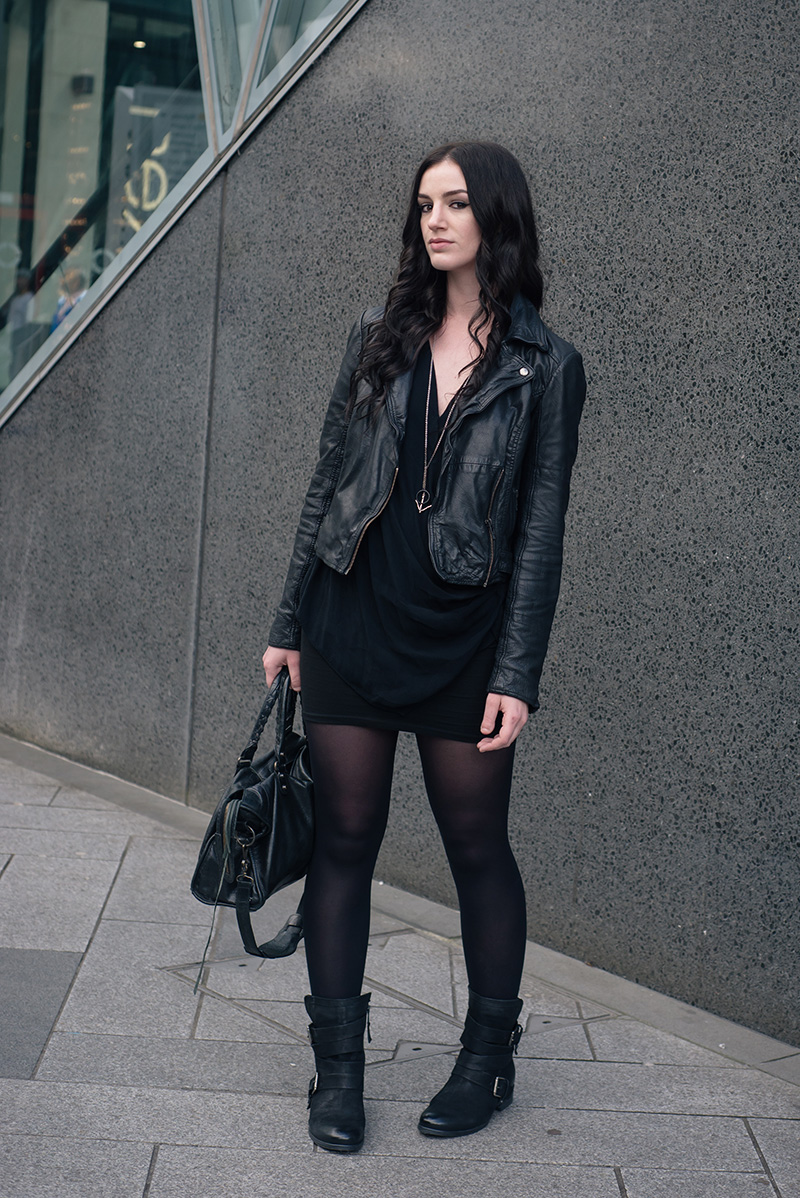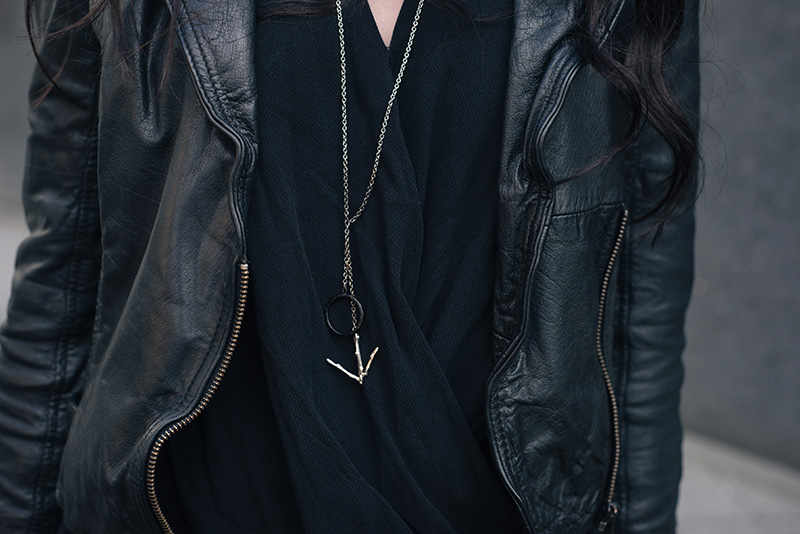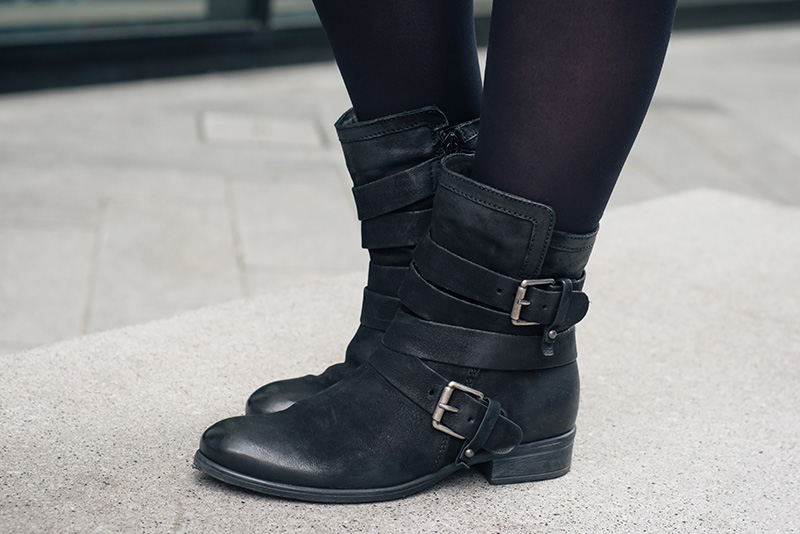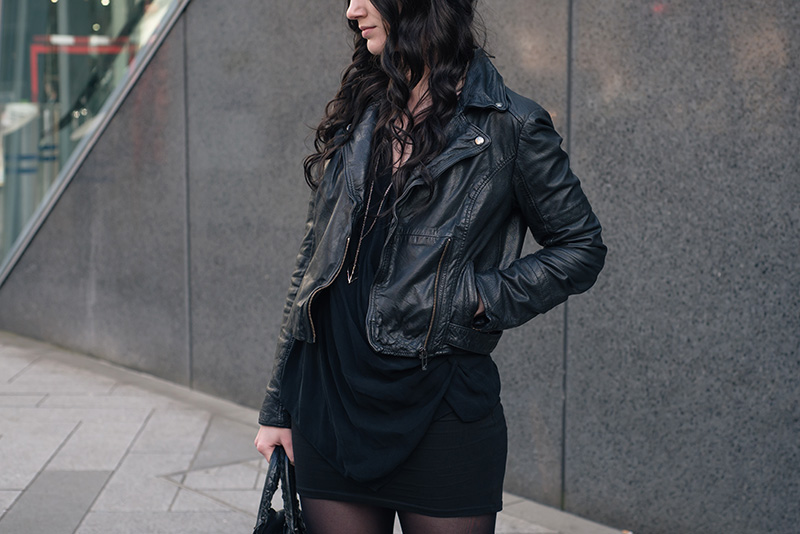 MuuBaa Leather Jacket / River Island Drape Top / ASOS Skirt / Hvnter Gvtherer 'Lacustrine' Necklace / Daniel 'Marvelous' Boots * / Balenciaga City Bag
I've gone from having no flat boots to becoming a little addicted to them. Like with most things that you didn't realise you were missing out on, I really have no idea why I stubbornly shunned them for so long. I guess maybe I just never came across the right pairs, until now. My newest additions are from Daniel, made from a wonderfully soft and perfectly distressed looking leather they are quickly starting to rival my beloved hi tops for my most worn super casual shoes. As I get older comfort is becoming increasingly more important to me, I just can't be bothered to be on my feet all day in uncomfortable shoes no matter how good they look, but these hit that perfect mix between the two.
Talking of perfect, I still haven't got over how much I love this biker, I think I've worn it almost every day for the past few months and I still feel a little smug every time I put it on. Sometimes it really does pays to wait for the perfect piece to come along. The Outnet has a really nice selection of MuuBaa jackets in at the moment, sadly not this one itself, but I did notice they have a few that were also on the rails when I brought it, so maybe it may come up for sale. I'll keep my eyes peeled and give you all a heads up if I spot it anywhere, I really couldn't recommend it highly enough.