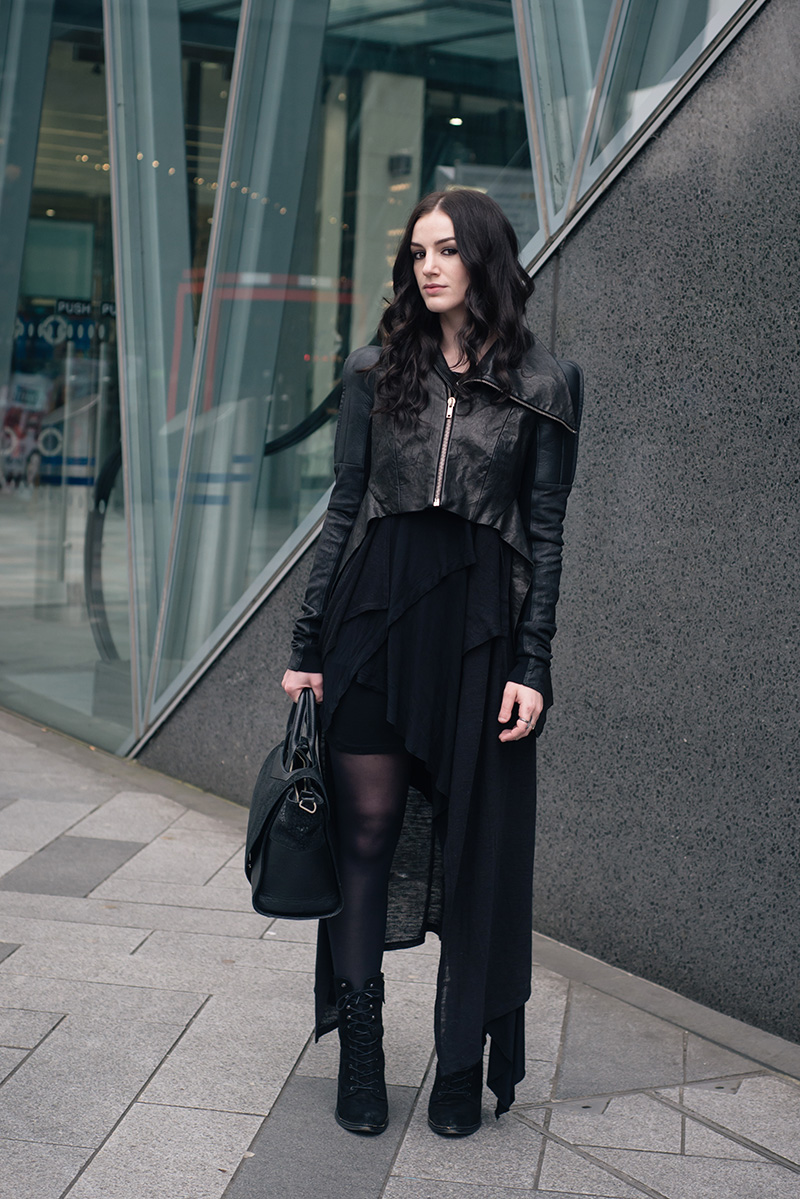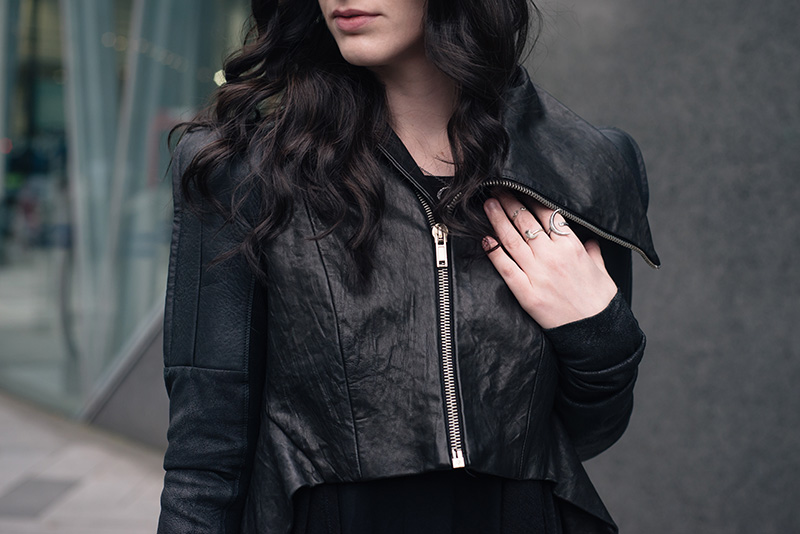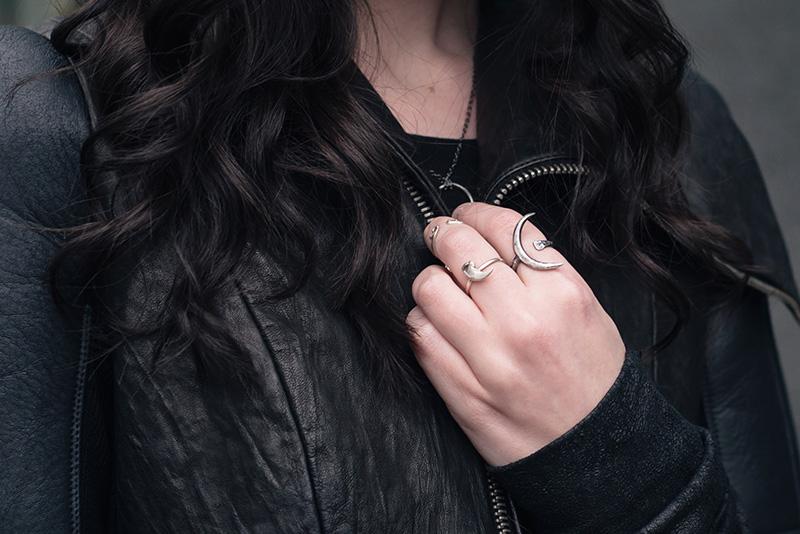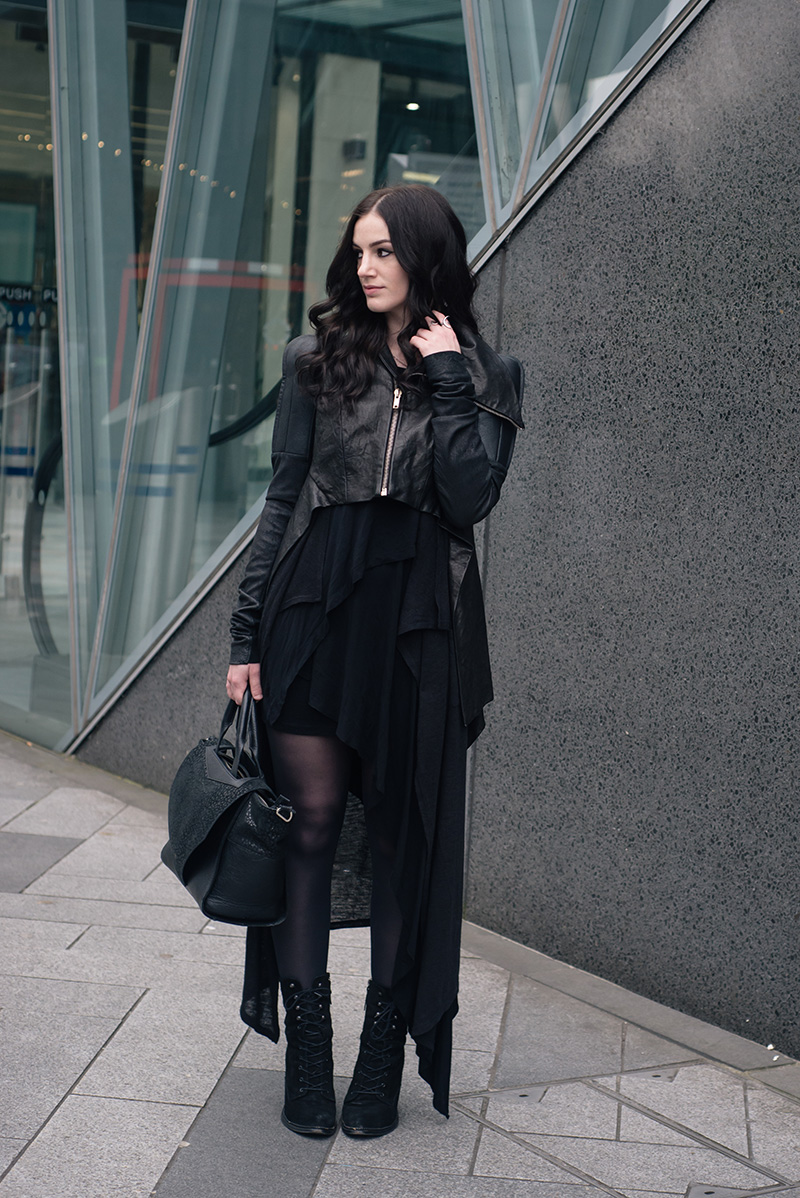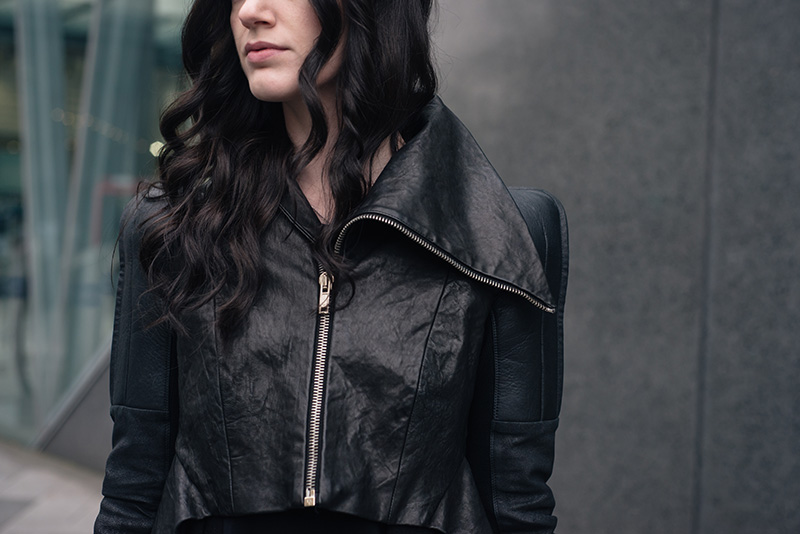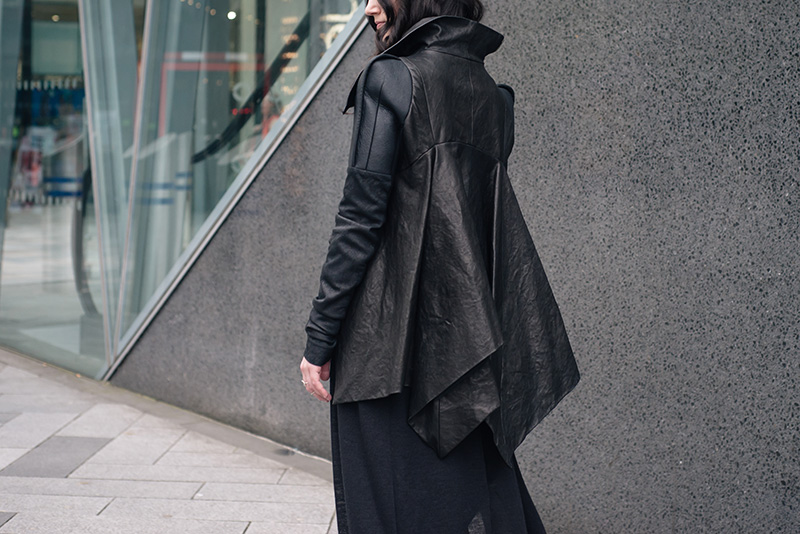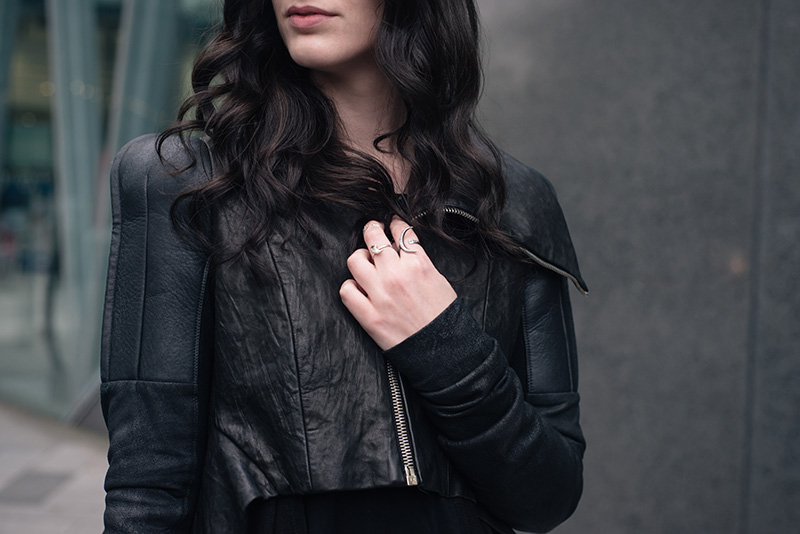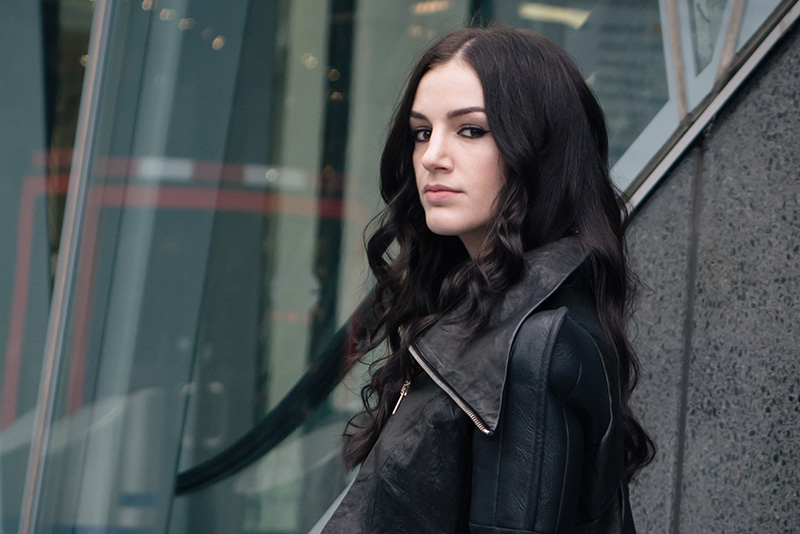 Rick Owens Drape Back Leather Jacket / H&M Maxi Cardigan / FAIIINT 'Splice' Dress / Wolf + Sadie 'Theurgy' Ring /
Birds N Bones 'Taxidea' Claw Ring & 'Mus Hip' Knuckle Ring / Kurt Geiger 'Saturn' Boots / Bracher Emden Bag
I promised myself I wasn't going to be a cliché Brit and talk about the weather for the third outfit post running, but as you can see, after our brief bit of summer weather I'm right back to being wrapped up again. The upside to this is that I get to wear this beautiful jacket for a little longer, before (hopefully) it gets way too warm to be wearing leather.
When I brought this jacket I was originally intending to buy the Naska style. The Naska jacket has been my dream 'one day' jacket for the most ridiculous amount of time, so when I convinced myself that I deserved a treat after working so hard and achieving some things that were important to me, I decided that would be the perfect big treat. That was until I stumbled upon this beauty from the Autumn Winter 2010 show as I was browsing Vestiaire Collective for a nice second hand one – because who am I kidding, I could not afford to buy a new one! I couldn't decide which to go for, so I asked you guys over Twitter and it was pretty unanimous in favour of this more unusual one.
I'm so glad I went for this one in the end, because as so many of you rightly said it's a total showstopper and every time I wear this I get people staring at me. Sure, some of them aren't looking in a good way and I've had my fair share of "it's not Halloween yet!" comments, but I feel like that's what good pieces do and I always get a weird kick out of wearing things that really divide opinion like this. There are so many things about this jacket that make my heart skip, from the wonderful mixture of different leathers and textures to the padded shoulders, asymmetric collar and the beautifully draped back. I know this is a piece that I'll have and cherish forever, and that even in years to come will still be making me sigh a little at its beauty every time I pull it out of my wardrobe. If ever there was a case for investing well in forever pieces, this is it.