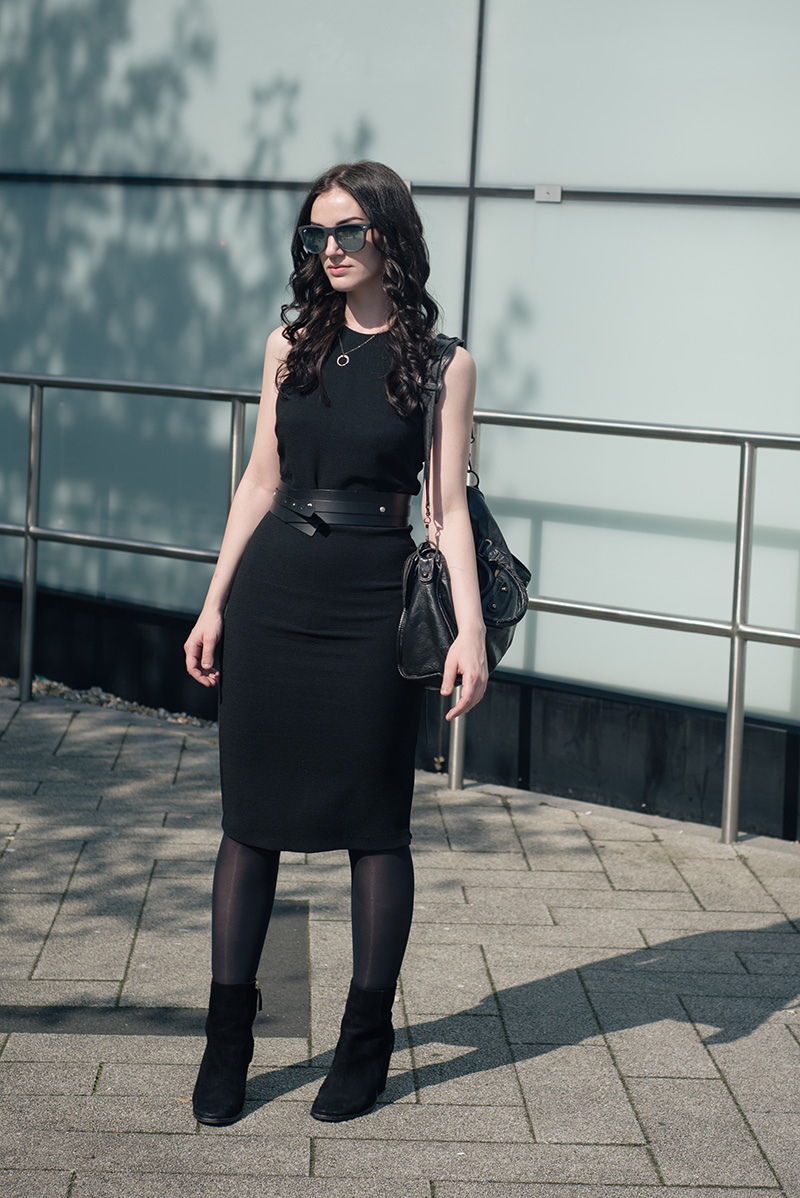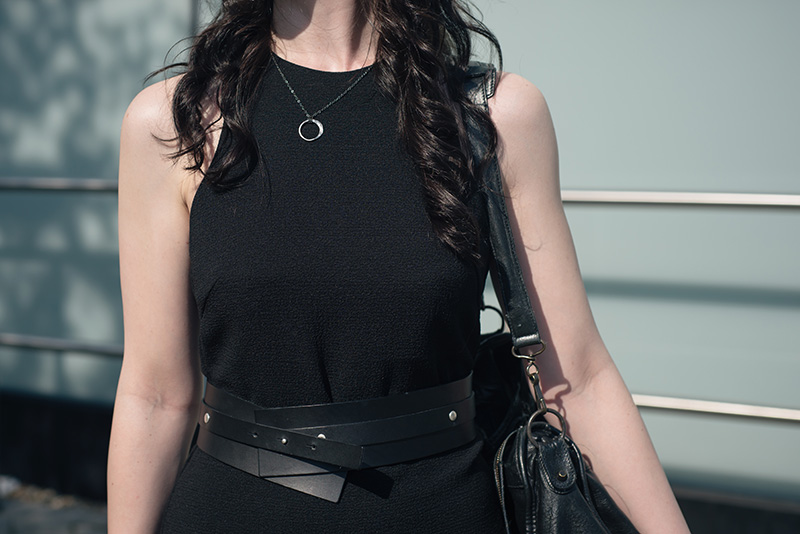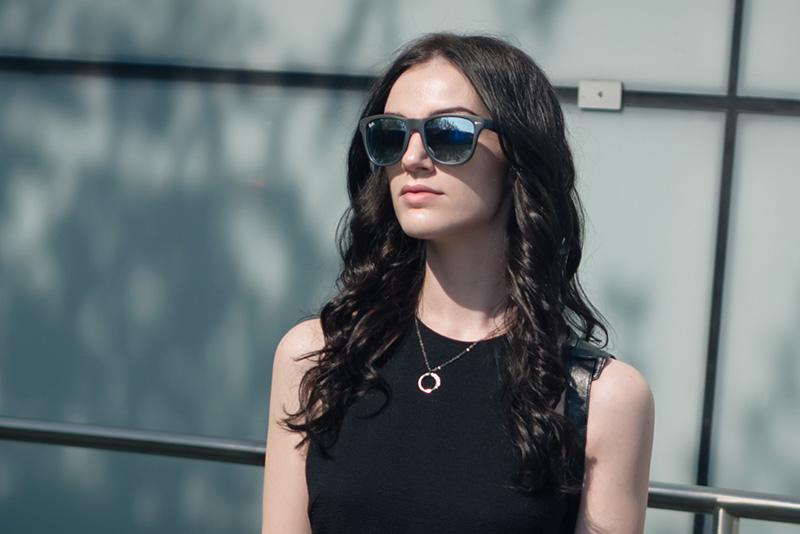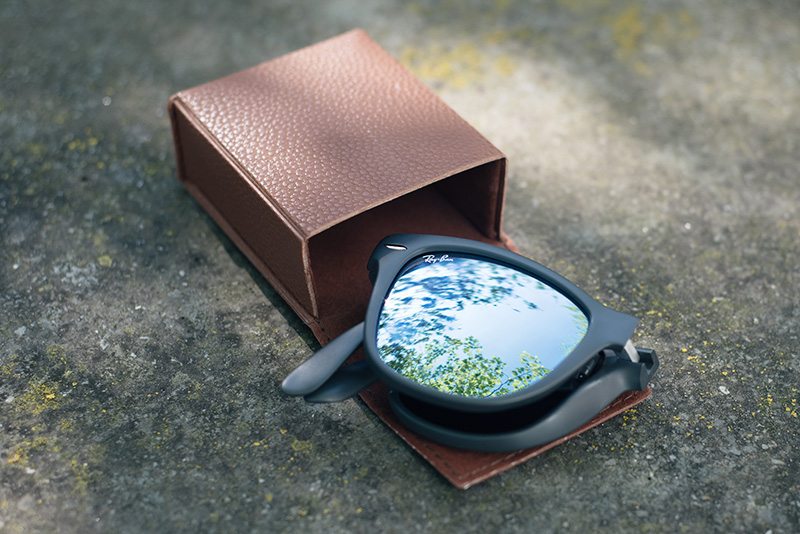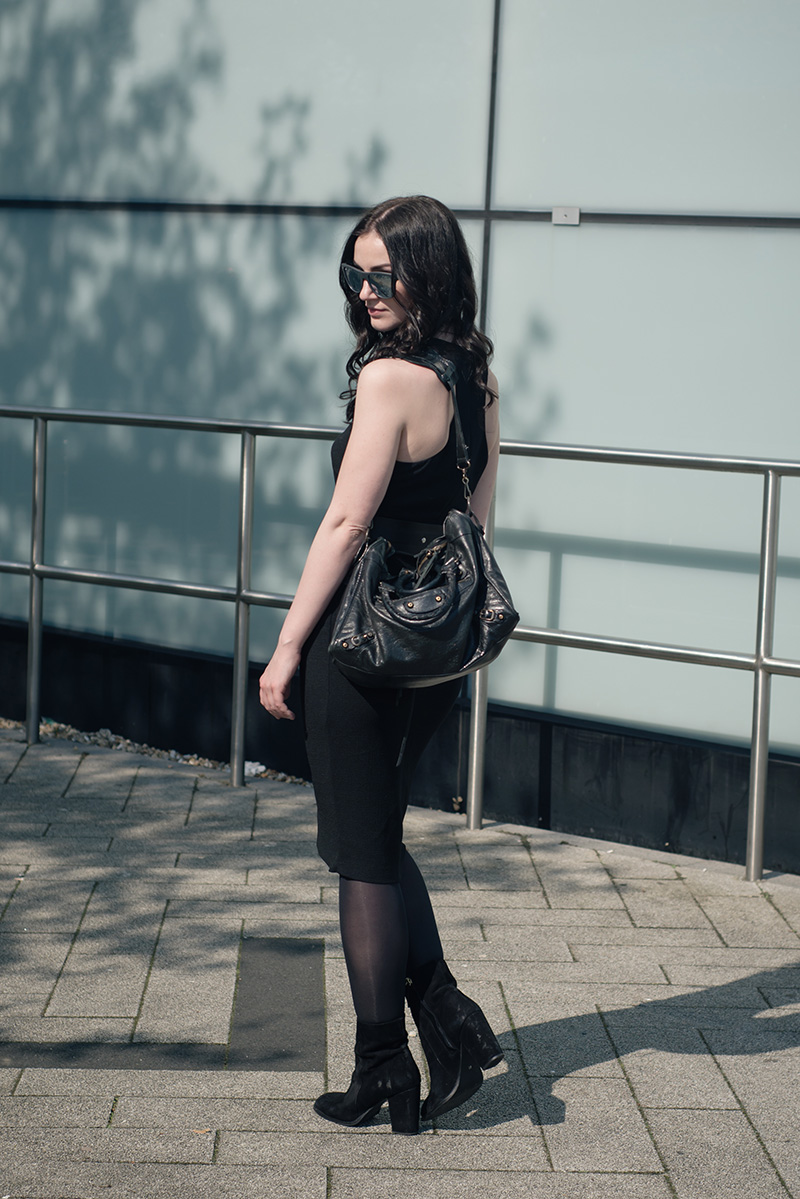 Ray-Ban Folding Wayfarer Sunglasses via Discounted Sunglasses * / H&M Crepe Dress / Pieces Wrap Belt /
Wolf + Sadie Petite Lucid Necklace / H&M Suede Boots / Balenciaga City Bag
This is the problem with the British weather, just last week I was telling you all how I couldn't quite bring myself to leave the house without a jacket, and yet now here I am jacket-less in the sunshine! I'm not getting too excited just yet though, it's back to rain, cloudy skies and layers today. I could definitely do with the heat returning and getting a little more sun on my skin, I think I'm pretty much in full vampire mode now, I've become so pale that I literally glow in the sunlight!
How clever are these folding wayfarers? When they're folded out they look just like a normal classic pair, but then they fold down into this palm sized case. I'm not sure if it's just the novelty of it, but I've had the tiny case almost permanently in the pocket of whichever jacket I'm wearing or tucked into my bag. It's the perfect size to always have on you, ready for when the sun comes back. I had planned to get them in black, but I was oddly drawn to this matte grey colourway. They have all the classic appeal of a glossy black pair, but with a little twist and the silver mirrored lenses compliment the deep grey beautifully.