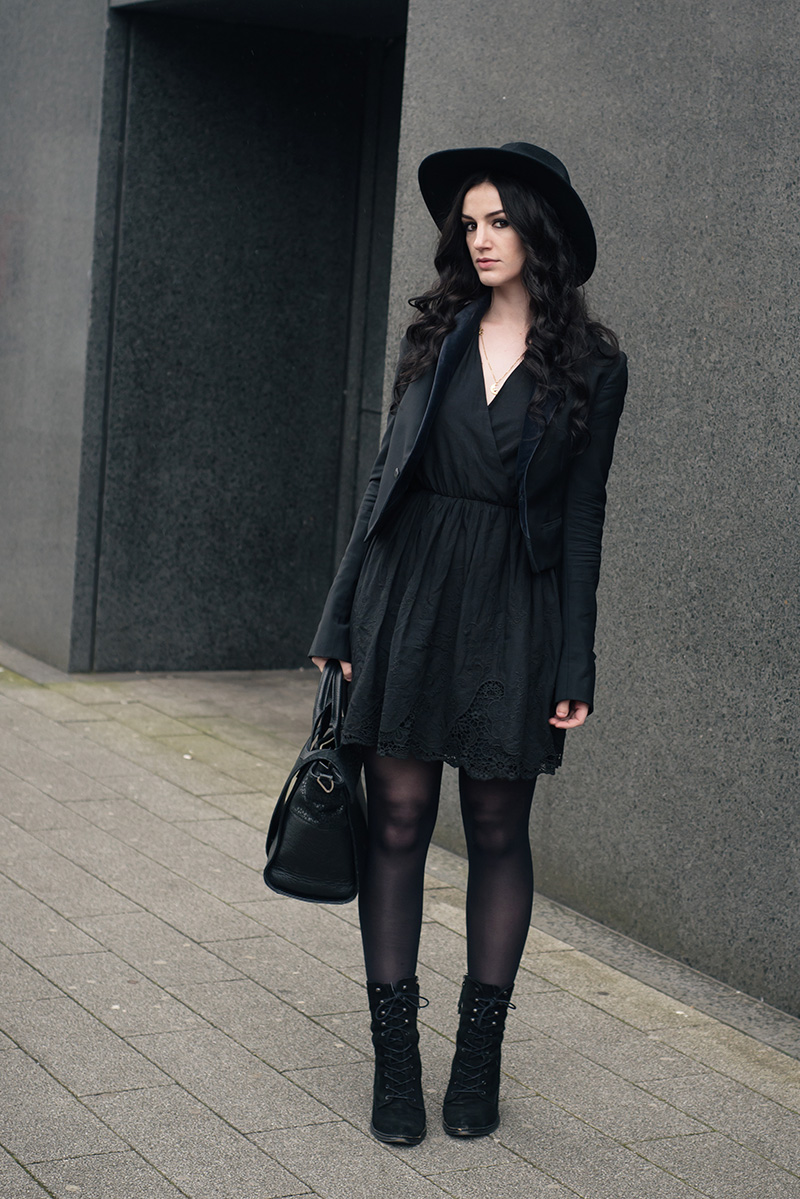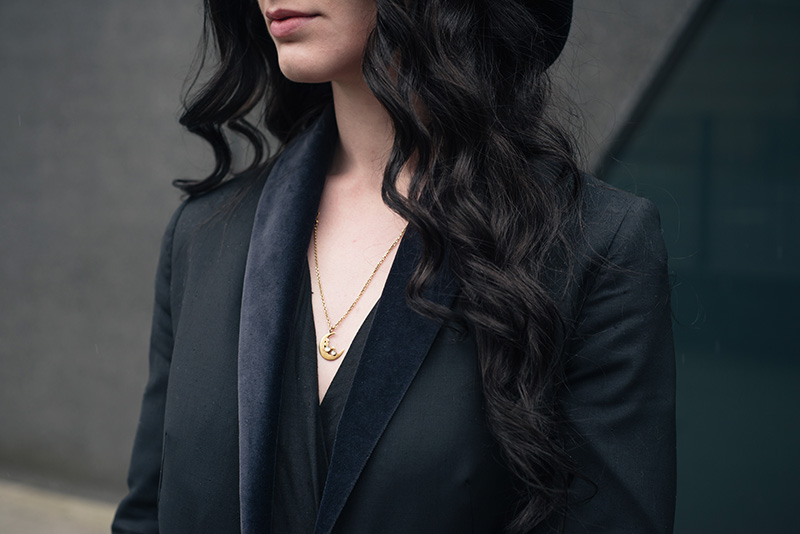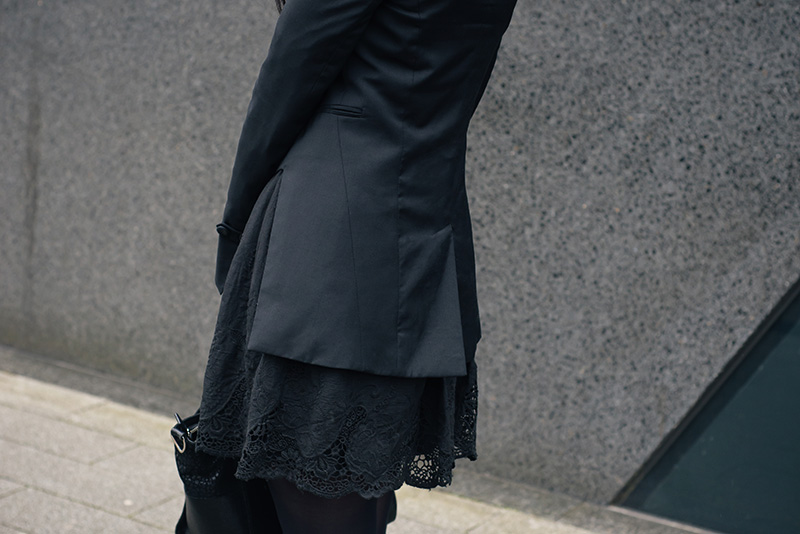 Catarzi Fedora / Todd Lynn x Topshop Tux Jacket / Lavand Lace Hem Dress / Phoebe Jewellery Moonstone Moon Necklace * /
Kurt Geiger 'Saturn' Boots / Bracher Emden Bag
I'm still not quite ready to fully embrace the no jacket weather we've been having lately. I got caught out a few weeks ago as I stepped outside and decided, a little too optimistically, to quickly throw my jacket back in to my house before I ran to get a bus. I instantly regretted it when 5 minutes later I was shivering walking to the bus stop and didn't have time to go back for it! Now I am stubbornly wearing a jacket until summer is in full swing.
This dress is one of the reasons I love ASOS's outlet section. I always find myself aimlessly browsing it when I'm a little bored (filtered by colour black, obviously) and I regularly come across brands there that I would otherwise never have heard of. I couldn't resist this beautiful heavy lace hem, adding just the right amount of detail and texture to a perfectly classic dress. It's made from a nice crisp cotton, as all good summer dresses should be, and I just can't wait until it's properly warm and I can swish around in it without the need to throw on extra layers. I've also now got my eye on this shift dress from the same brand, it seems they do classic pieces with a little twist very well, and I love the wrap over back on this one.