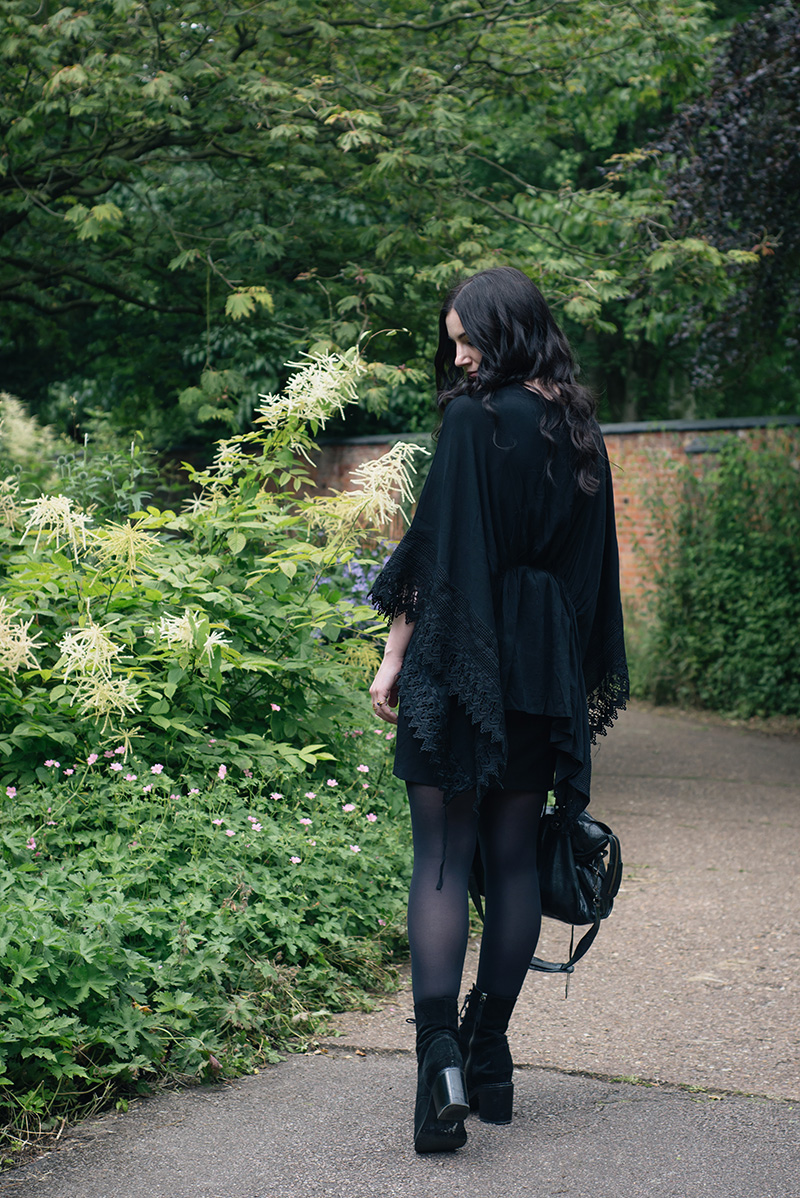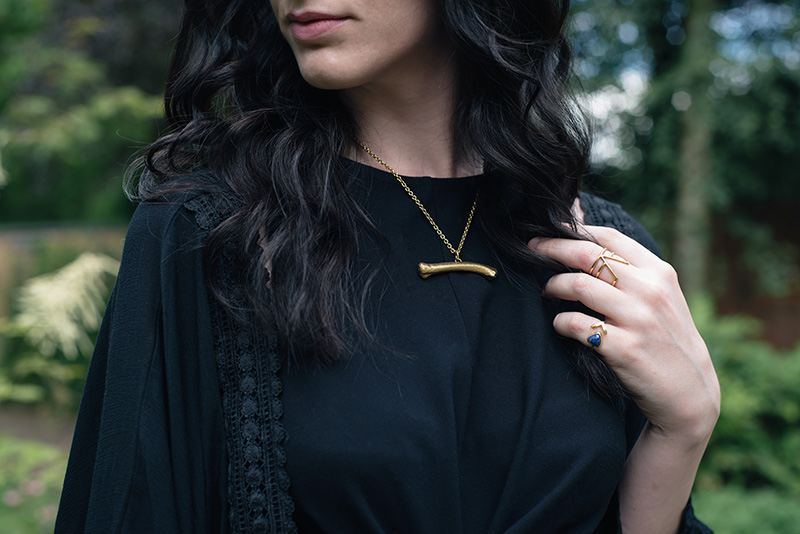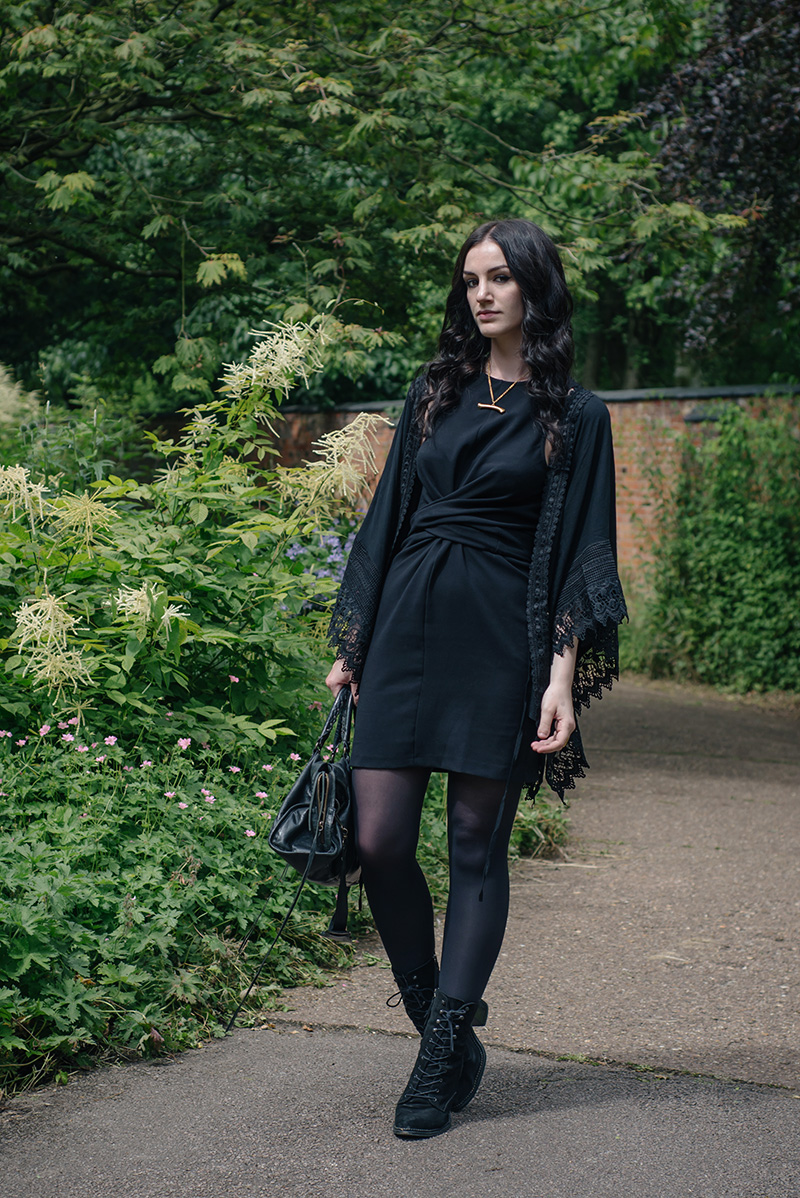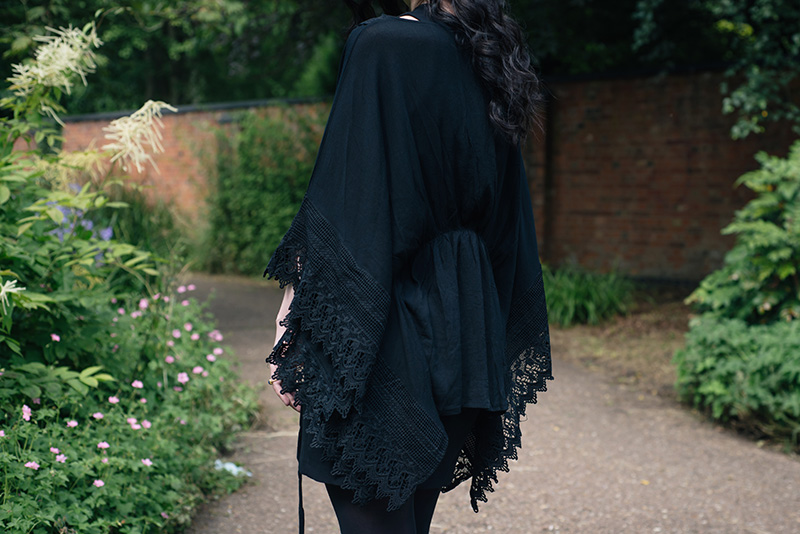 Blue Vanilla Lace Trim Kimono / ASOS Wrap Dress / Sara Gunn Bone Necklace * / RockLove Arrow Ring /
Ottoman Hands Lapis Lazuli Ring * / Kurt Geiger 'Saturn' Boots / Balenciaga City Bag
With all of my holiday window shopping of late, I haven't been able to resist buying a few of the pieces on my list. Seeing as I'm not going to packing until December, I did kind of promise myself I'd get everything I needed in the sales. However, when the perfect piece comes along for a tiny price, like this lace trimmed kimono, it just seems silly not to treat yourself. Instead of tucking it away until then, I've been making the most of our summery weather and floating around in it here. It's such a lovely weight with the heavy lace edges, giving it a perfect drape and the ultimate witchy vibe.