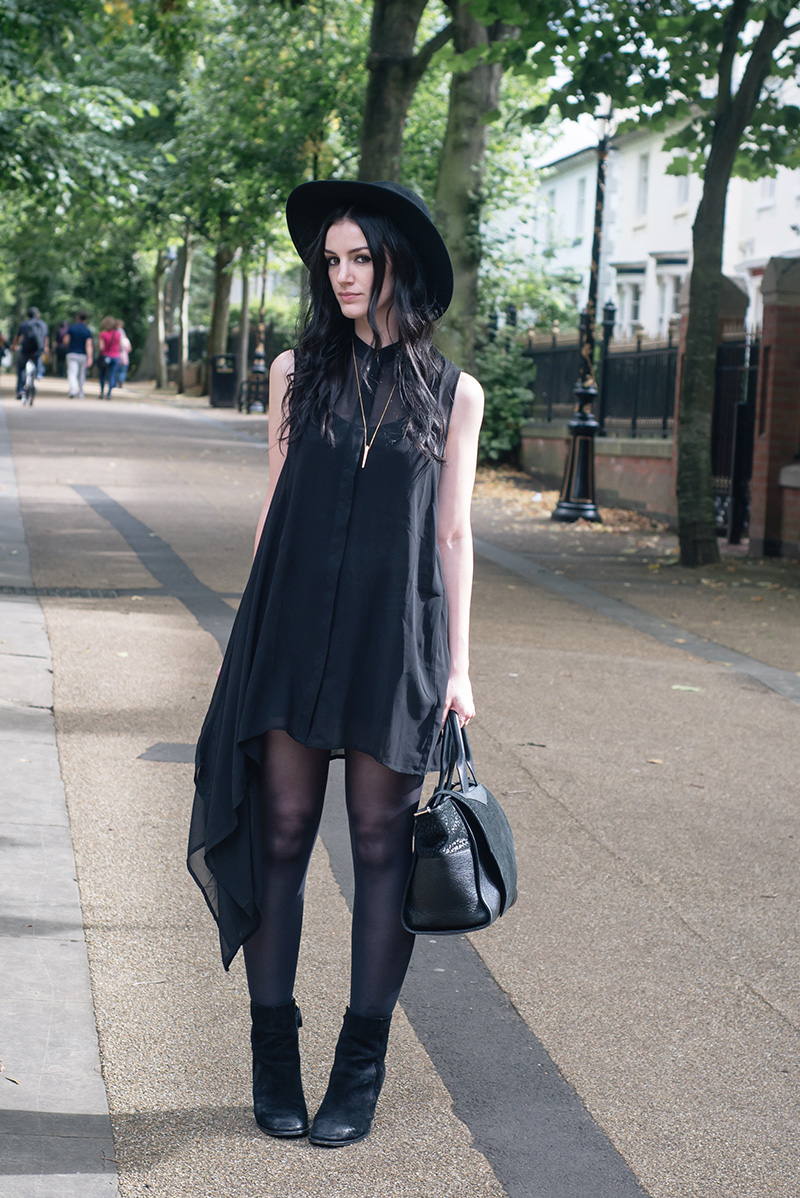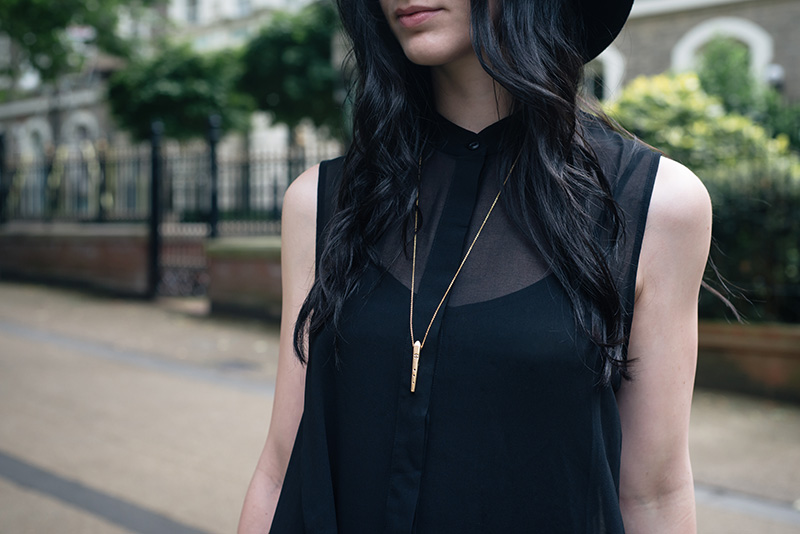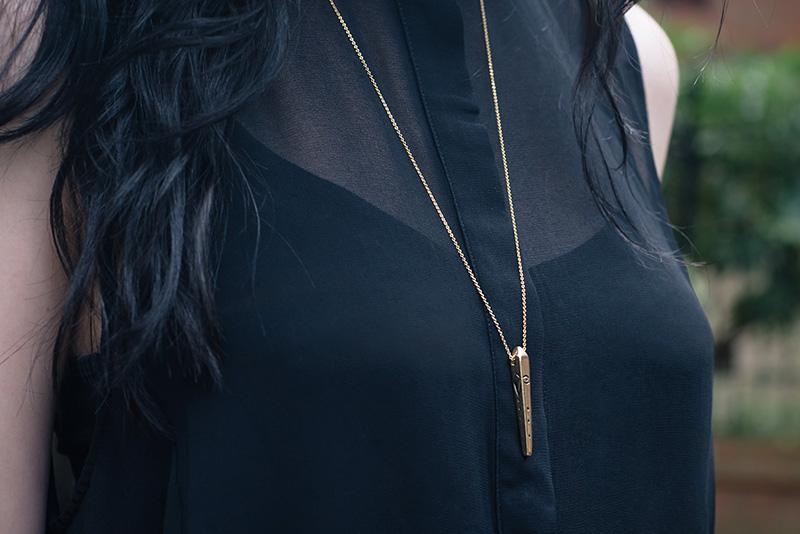 Catarzi Fedora / H&M Asymmetric Shirt Dress / Ailsigr Talisman Necklace * / H&M Boots / Bracher Emden Bag
With the weather suddenly turning a lot more autumnal, I thought I ought to make the most of being able to throw on something so simple before stepping out of the door. I'm sure you all know by now that I live for layering up all black in the cooler months, but there's no denying there's something so perfect about just throwing on one single, simple piece. I love pieces like this H&M shirt because they make this kind of dressing effortless, and also look just as good layered up too. It's a basic item, yet the simple asymmetric cut makes it anything but.
I spoke about Ailsigr in my last post, when I showed off some of her beautiful silver pieces. She also works in bronze, and this talisman necklace is my favourite piece after the beautifully statement mountain rings. Inscribed with mysterious symbols, it has an aura of history and magic, and is another perfect example of a simple piece made extra special.