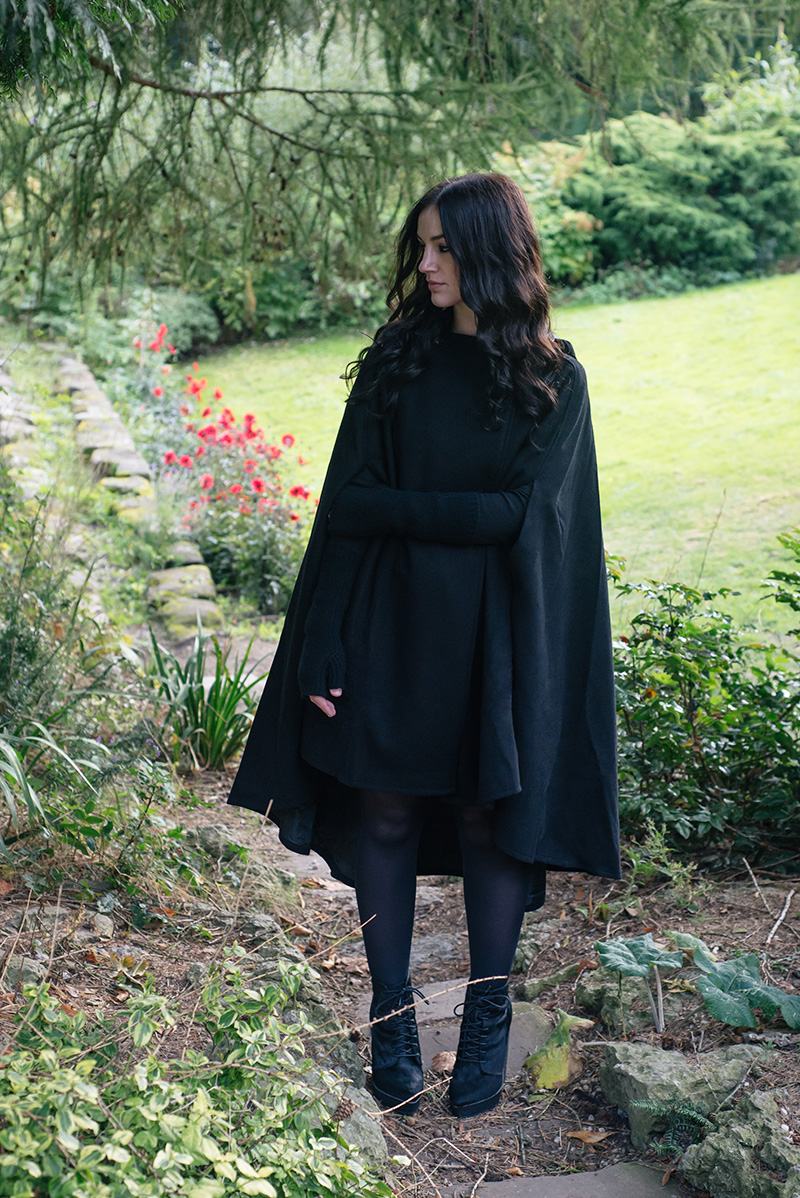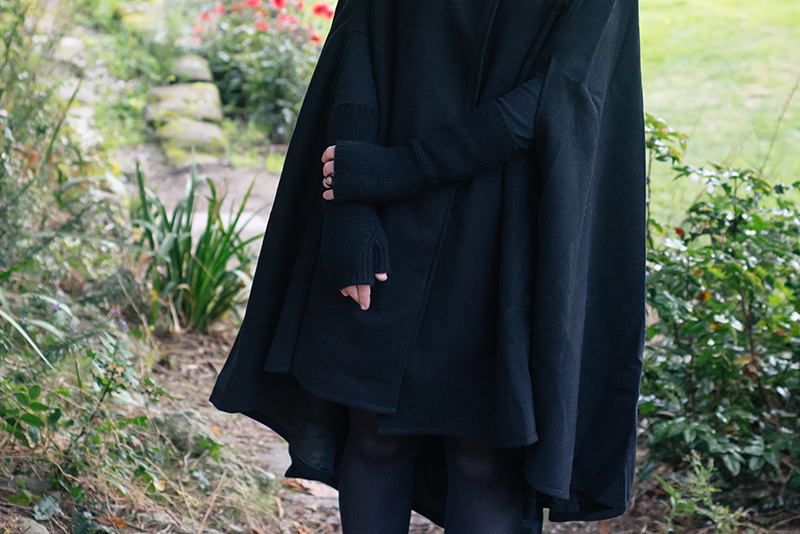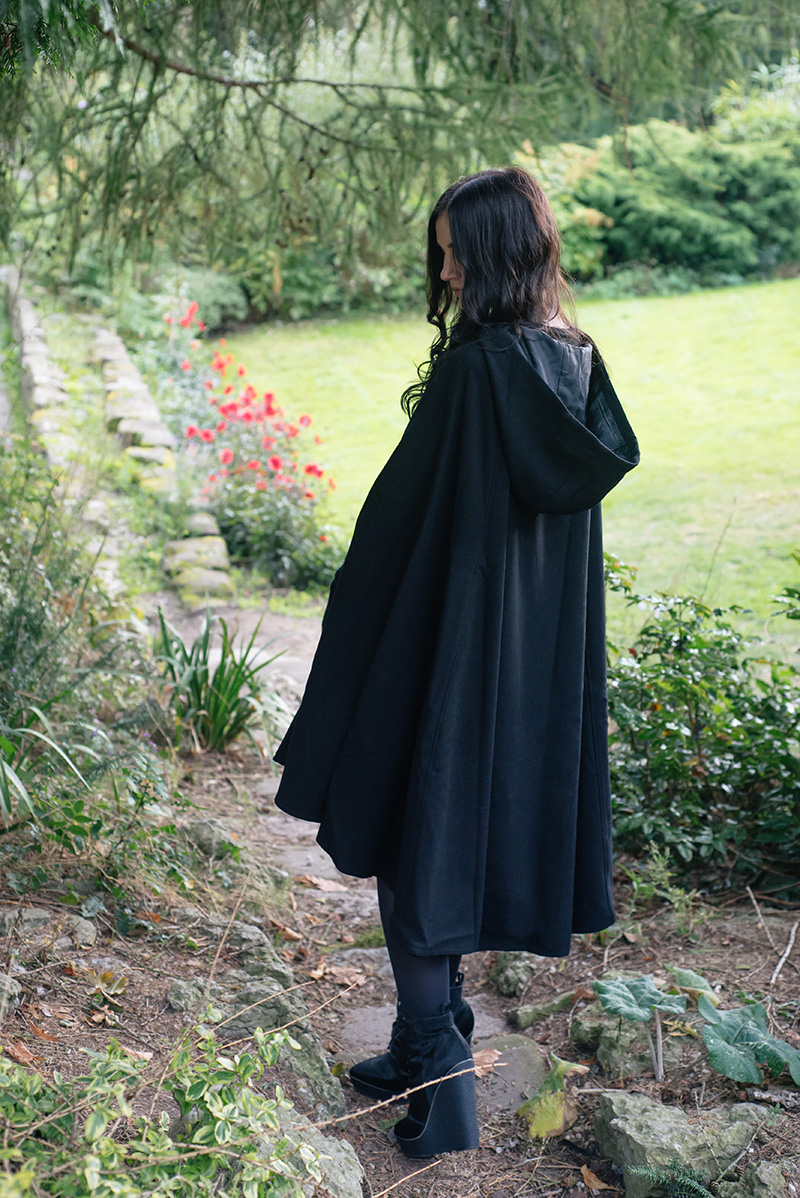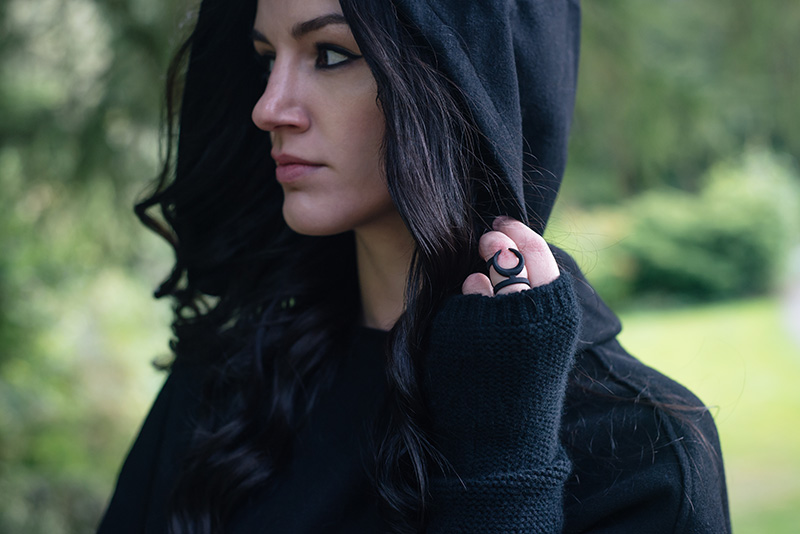 Necessary Evil 'Morrigan' Wool Cape * / Black.co.uk Cashmere Wrist Warmers* /
The Rogue + The Wolf 'Occult' Ring * / Kurt Geiger 'Solar' Ponyhair Wedge Boots
Is there a more perfect time for wandering around in a heavy black cape than Autumn? Crunching through the leaves and swishing around is made all the more fun when you're wrapped up in your witchiest attire. I've been searching for a good one for ages, and I think I may have finally found the perfect one in this Necessary Evil cloak from Kate's Clothing. It's made from a wonderfully thick wool blend, giving it this beautifully dramatic drape and the weighty material effortlessly keeps the chill in the air at bay. What I love most though is that I've finally found a cape with a hood, I feel like Little Red Riding Hood's witchy older sister!
The Rogue + The Wolf are a brand that have been on my radar for a while now, I love brands which combine fashion and technology and their 3D printed jewellery showcases just how well this can be done. Printing pieces from both plastic and more traditional mediums such as steel, their collections are beautiful, unique and highly attention grabbing.