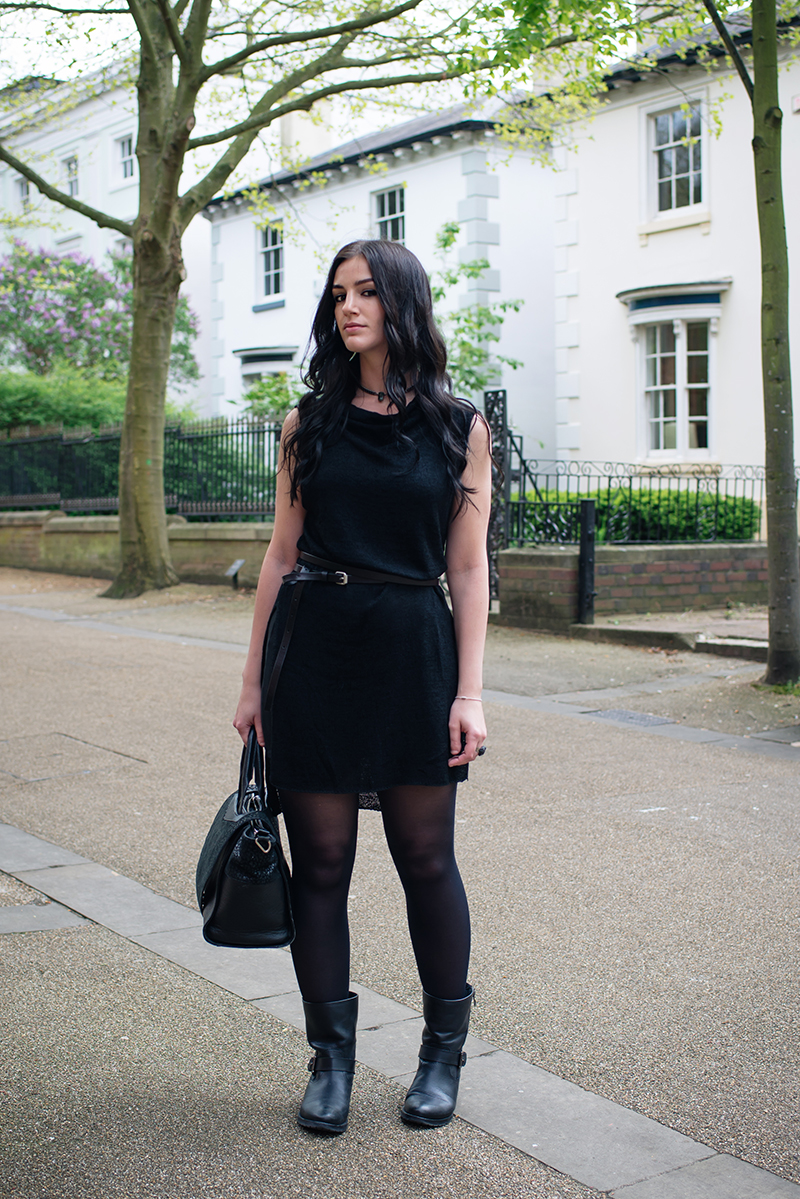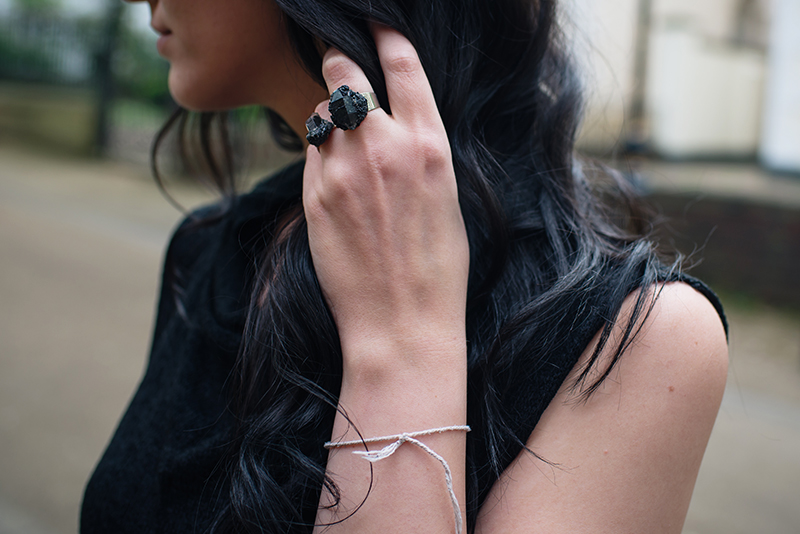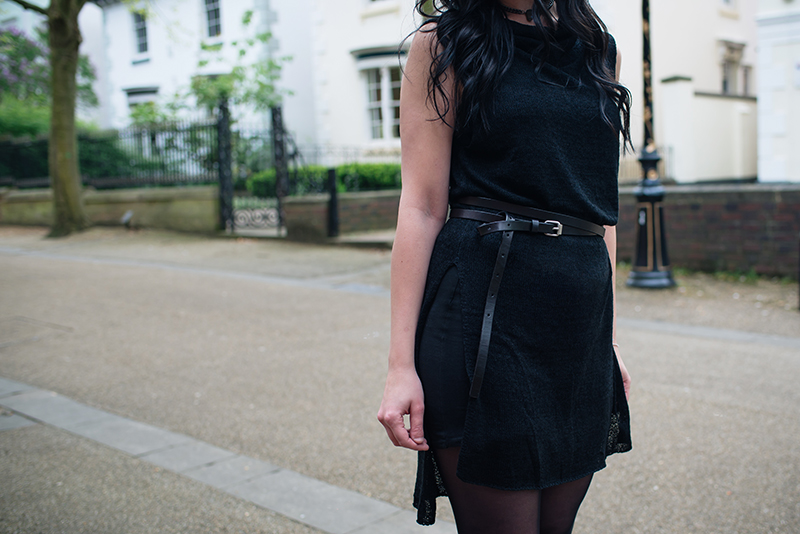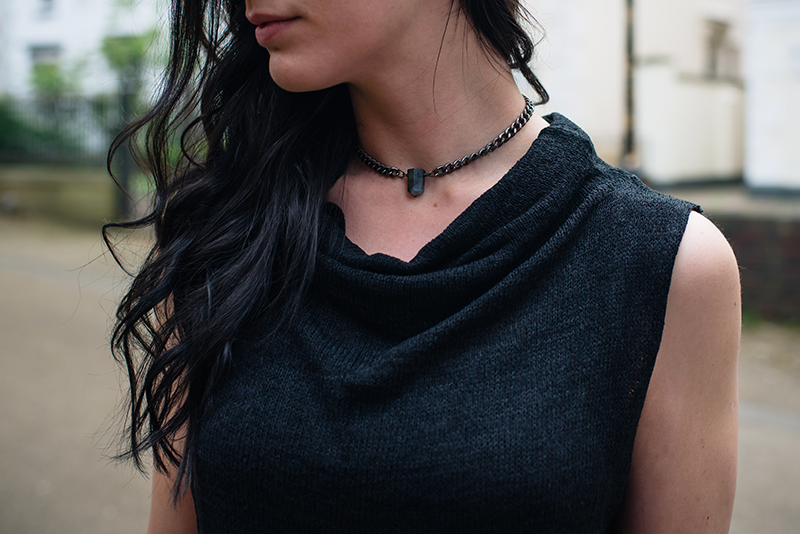 H&M Cowl Tunic / ASOS Skirt / All Saints Wrap Belt / Regal Rose 'Rua' Labradorite Choker * /
Elemental Luxury Phantom Quartz Rings / Jones Bootmaker 'Yazmin' Boots * / Bracher Emden Bag
We're almost in May and the last days of spring, and yet we've still only had a handful of days that have been warm enough to step outside without a jacket. So, I'm trying to make the most of them in case this is all we get!
I've had a bit of a field day with the H&M sale lately and picked up a bunch of great basics, plus a few slightly more interesting pieces like this cowl tunic. If the weather here understood what spring was, I'd say it's the perfect spring piece – light and airy, with a little extra warmth to keep the chilly breeze out.
Also, for some reason I haven't been able to take off this string bracelet. A monk tied it around my wrist whilst we were visiting a temple in Thailand and since then I've become oddly attached to it, even more so the tattier it gets. I'm not religious myself, but I really can't bring myself to cut it off. Maybe I'm just trying to cling on to my holiday for as long as possible or maybe it holds some subconscious significance, either way, I think I'm going to leave it until it falls off by itself.