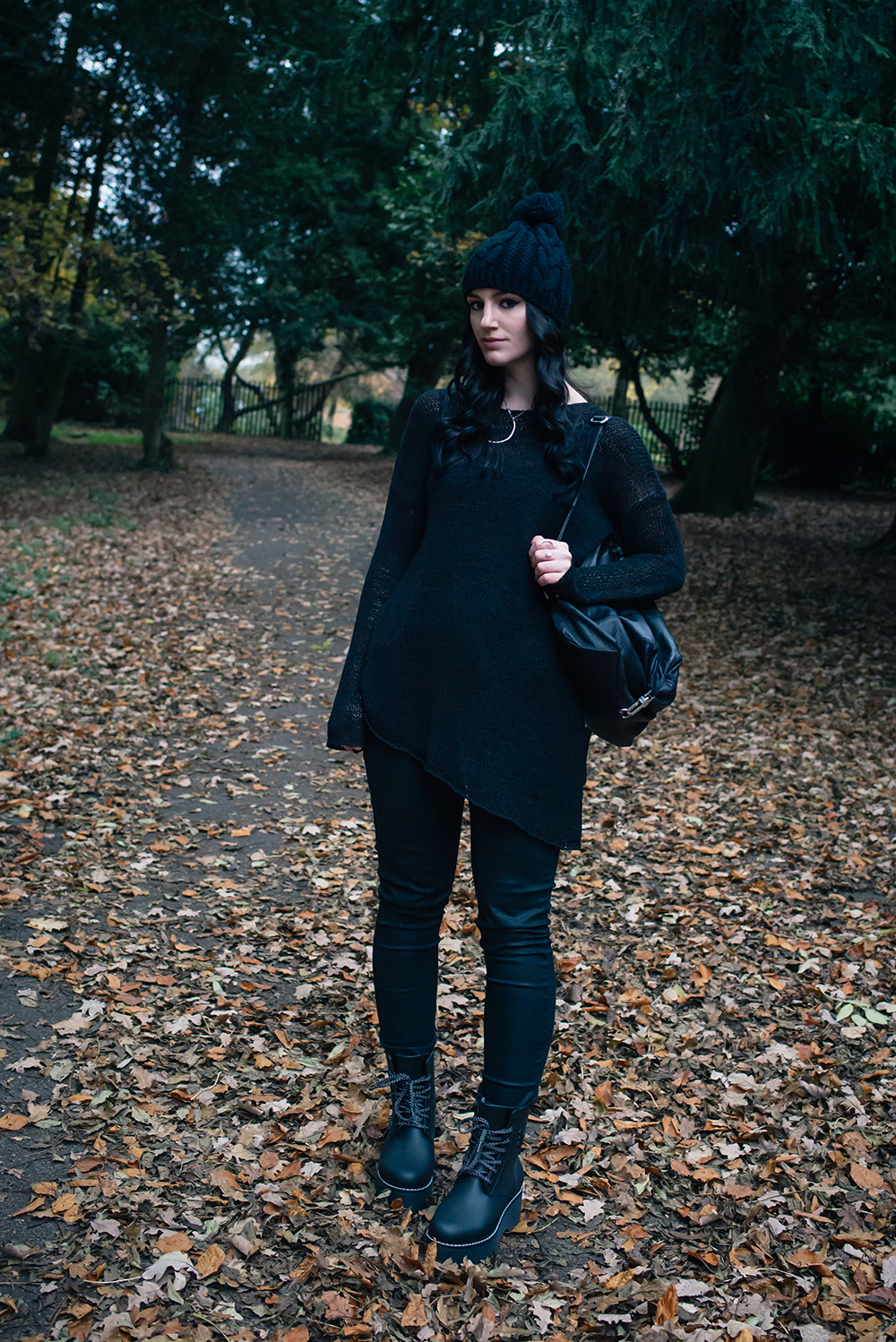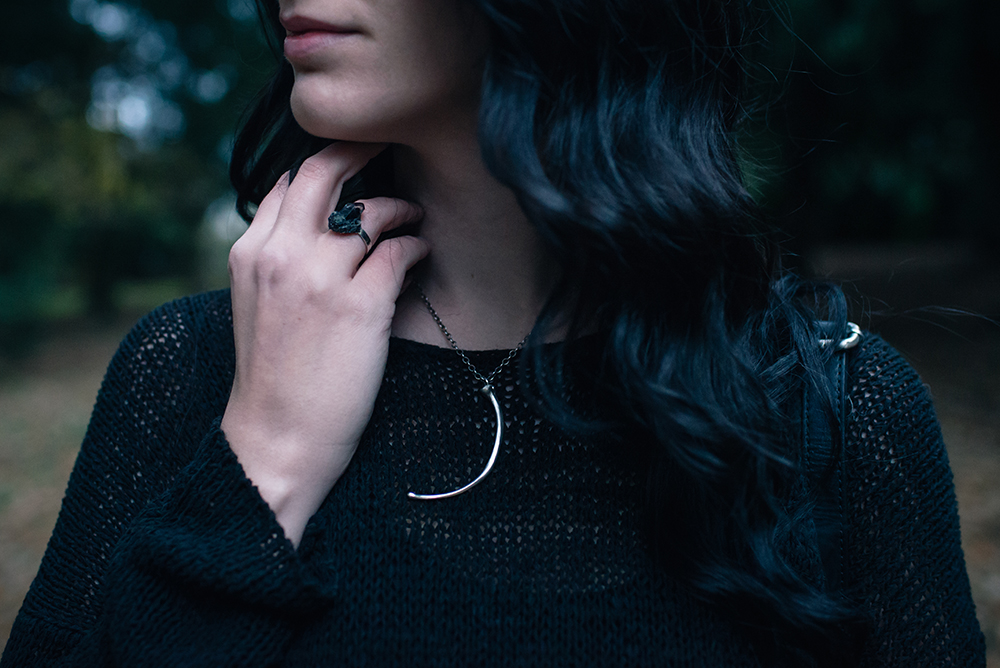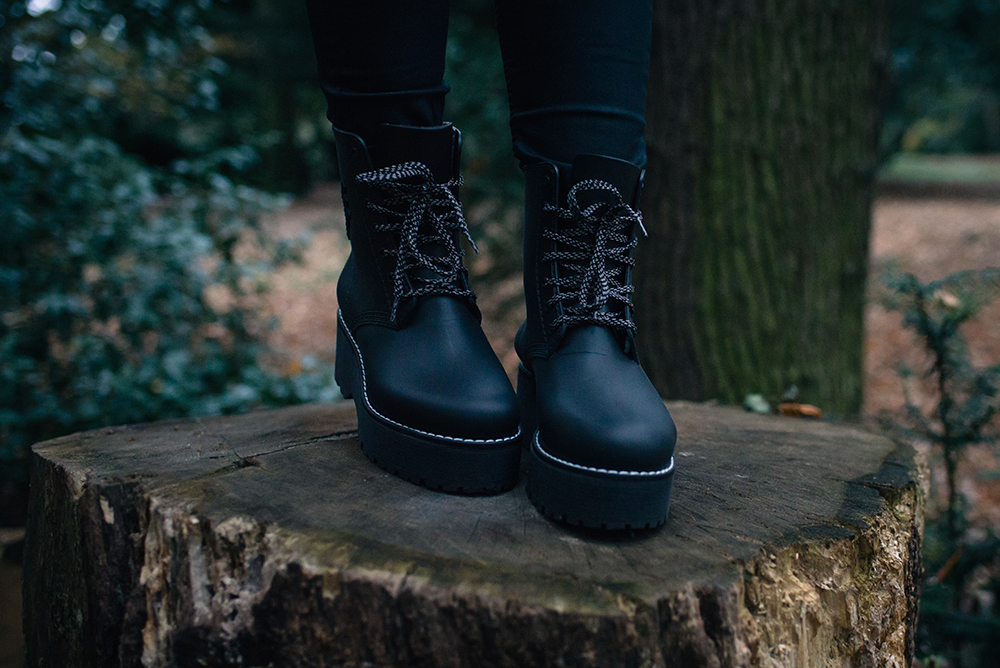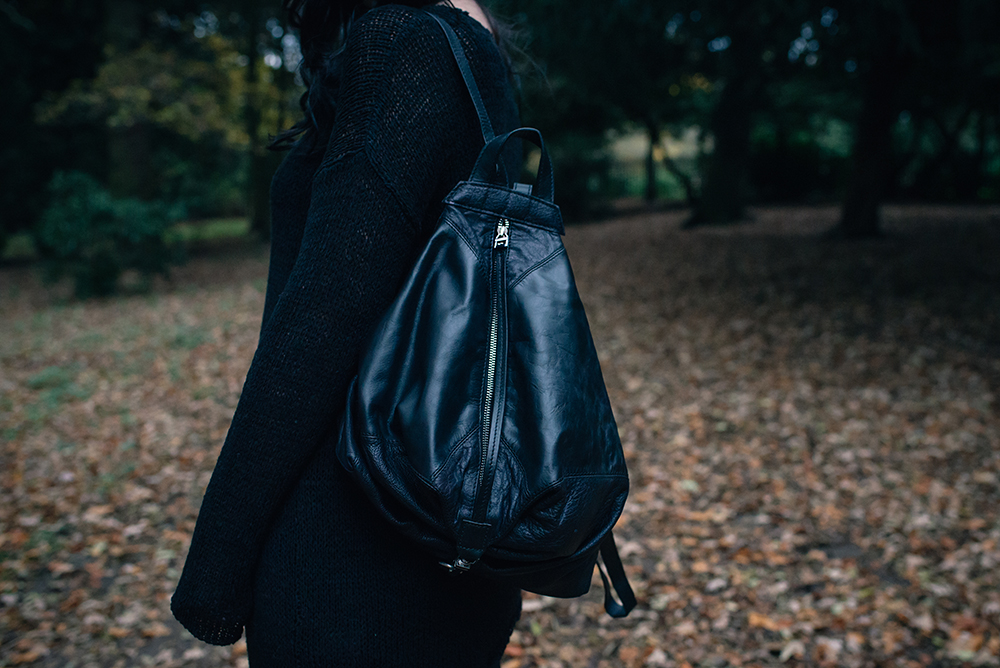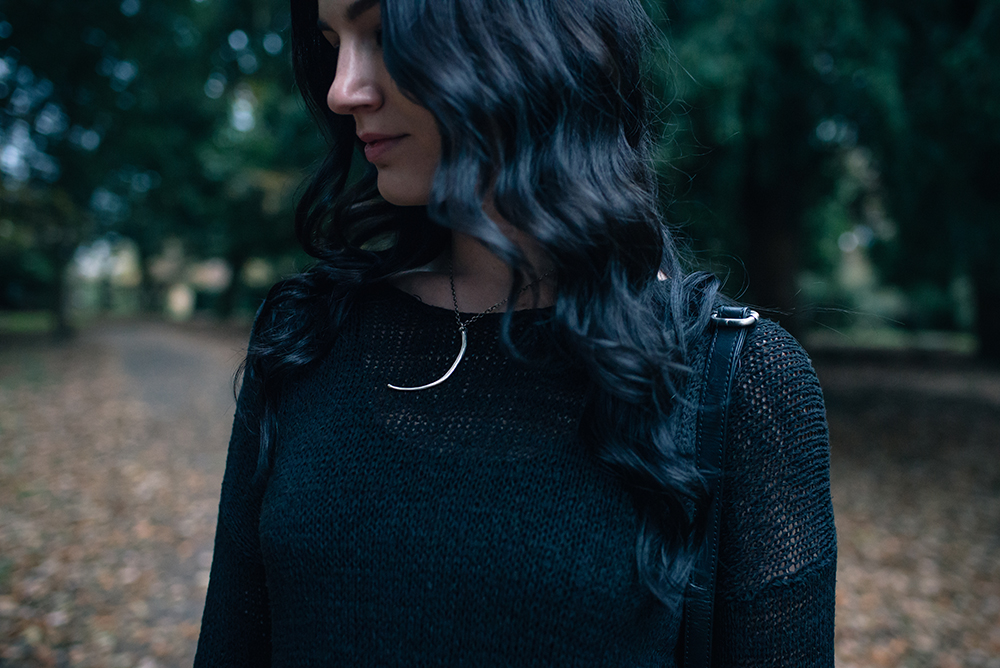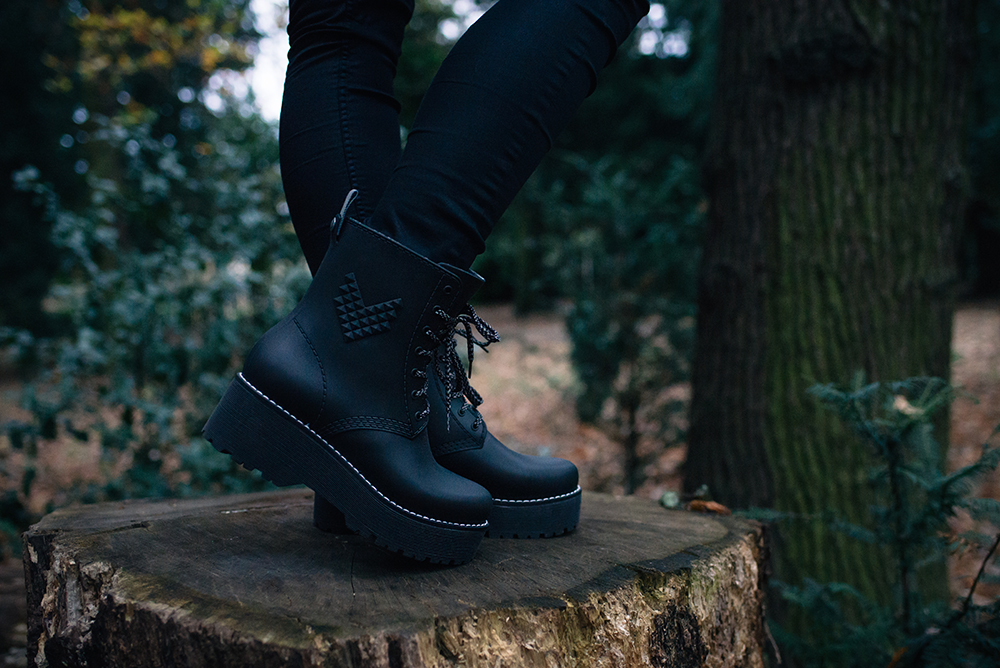 eBay Beanie Hat / H&M Asymmetric Jumper / H&M Coated Skinny Jeans / Topshop Backpack /
Birds N Bones 'Wyvern' Snake Rib Necklace / Elemental Luxury Phantom Quartz Ring / Dos61 'Durham High' Boots *
Nothing says Autumn like slouchy knits, cosy hats and stompy boots. They've become a bit of a fall uniform for me over the years, and even more so as I've gotten older and leant more towards comfortable, easy pieces. There's something very classic about this pairing and yet it never feels boring either, even when at it most basic. And why mess with a good thing, right?
I always think the key in choosing a wardrobe of basics is to select pieces that are well fitting and made from good quality materials. Even if you're wearing nothing but jeans and tee, you'll still look well put together, and quality pieces instantly elevate your outfit from plain to classic. It never hurts if that piece has some subtle design elements too. An asymmetric hem, coated finish, unusual fabric or interesting detailing are things I rely on and I can never turn down an otherwise basic piece with one of these touches.
These chunky boots from Dos61 are a great example of this too, a very classic shape but with some interesting extra details that take them to the next level. They may look ordinary, but they're actually rain boots in disguise. Made from a stiffened rubberised material and with thick rubber soles they're the perfect companion for stomping through mud and puddles on a wet November day.