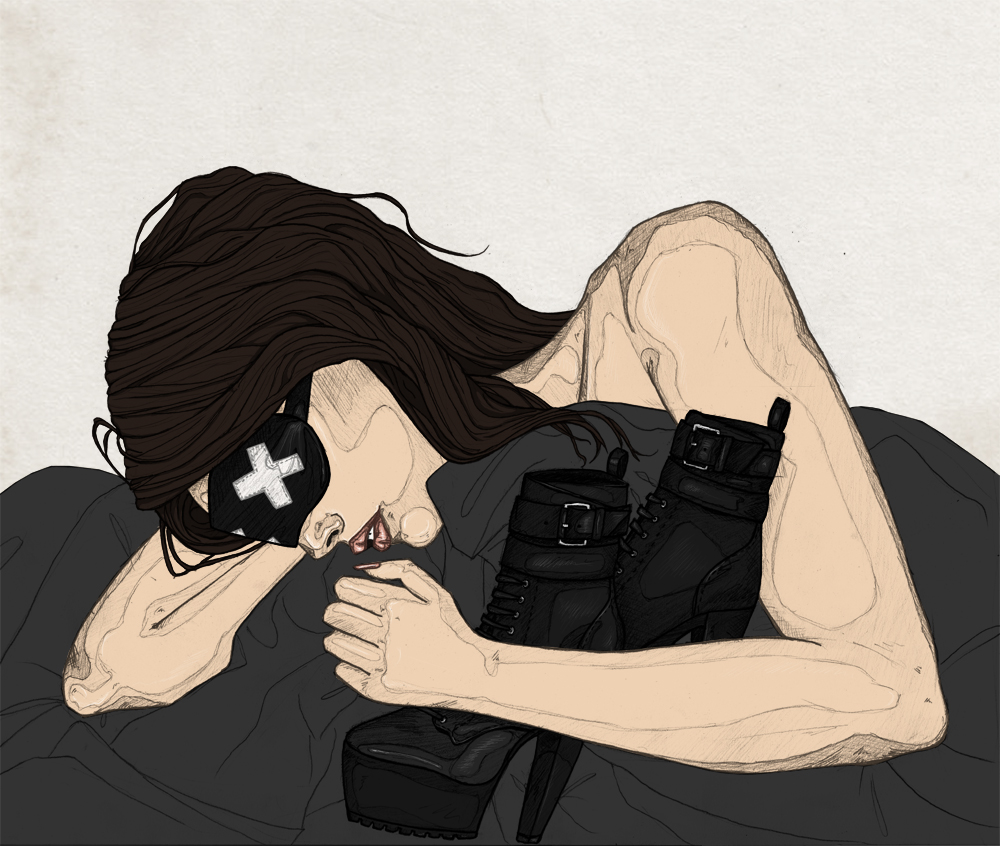 I did this quick sort of self-portrait earlier after laughing about how everyone knows me for my head-to-toe black outfits & for my addiction to buying black boots, even when they look just like 4 other pairs I already own… I love my black boots…
I've been having a bit of a play around with a few aspects of my illustration style recently too, mostly the hair, I'm in denial, but I need glasses quite badly & I'm finding I get really blurred vision after doing all the tiny strands of hair the way I usually do, sometimes I even have to stop for a break half way through! Normal people would get glasses, not change the way they draw, but I find my usual style leaves me quite limited in ways to shade the hair anyway, so thought that was the hint that it was time for a change! I've also be messing around on Photoshop, making the pencil lines coloured, rather than black, I think it makes it seem slightly softer. I much prefer the more realistic hair, but I'm not sure on the coloured line work, it maybe makes it too soft? I'm a bit of a sucker for a hard line, I blame it on reading too many comics.
Oh, and PS : My portfolio is now up! Click the link at the top to go have a look. Theres not a huge amount up at the moment, but it's something I needed to get up ASAP, so I'll be constantly adding to it & refining it over the next few weeks!