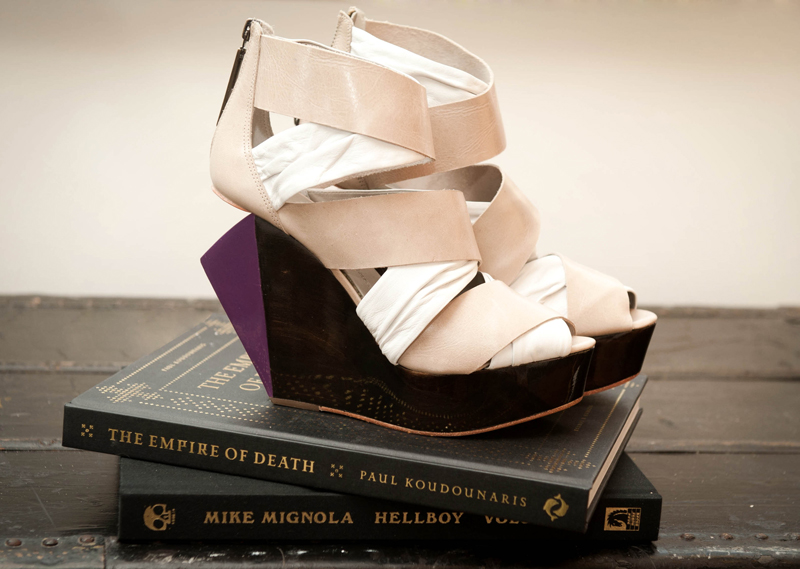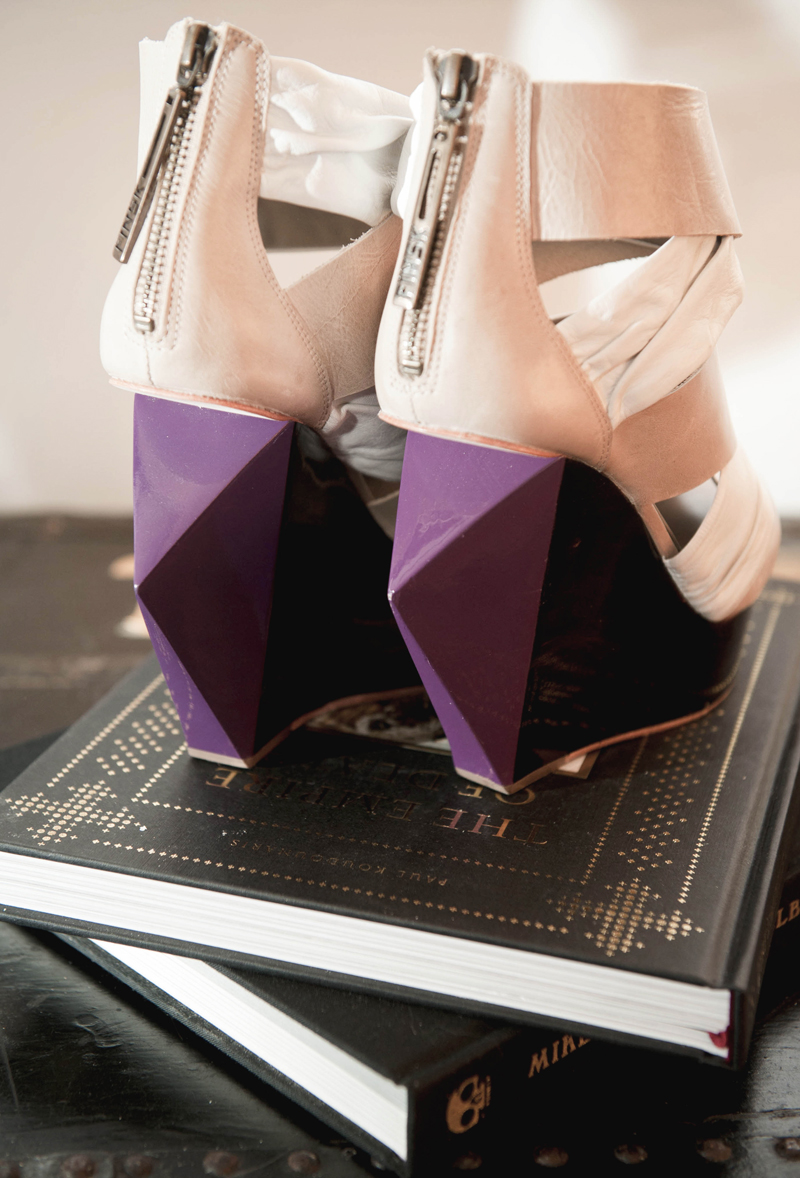 Sorry for yet more shoe posts, I promise I'll do some actual outfit posts once my skin gets back to normal (thanks a lot MAC pressed powder!) I'm sure it's quite obvious now that I have a serious addiction, but I had to show these off, my new favorites, I think these are the first pair of non-black shoes I haven't even contemplated dying black, they are just perfect as they are.
I've been collecting Finsk shoes for quite a few years now, it started off with a ruched pair of platform ankle boots from the collaboration with the (now defunct) shoe chain Faith, they were in the sale, crammed amongst all the others, but they stood out, every other shoe looked boring next to them. I didn't have the money to, but I brought them anyway. I'd never heard of Finsk until then, but I got home & immediately looked the brand up & knew I had to have more shoes like this. I love contradicting elements in design, hard but soft, structured but organic & Julia Lundsten does this so well with Finsk.
New books too, my other addiction, 'Empire of Death' is a collection of gorgeous photos from Ossuaries & Charnel Houses from all over the world & is one of the most beautiful books I've seen in a long time. I've always been drawn to quite macabre & dark subjects like this, so I find it fascinating & quite moving, but I'm sure there's a lot that would view it as really rather disgusting & maybe even disrespectful. Also when I spotted Hellboy, now in nice chunky hard back 'library editions', being one of my favorite comics, I couldn't resist!