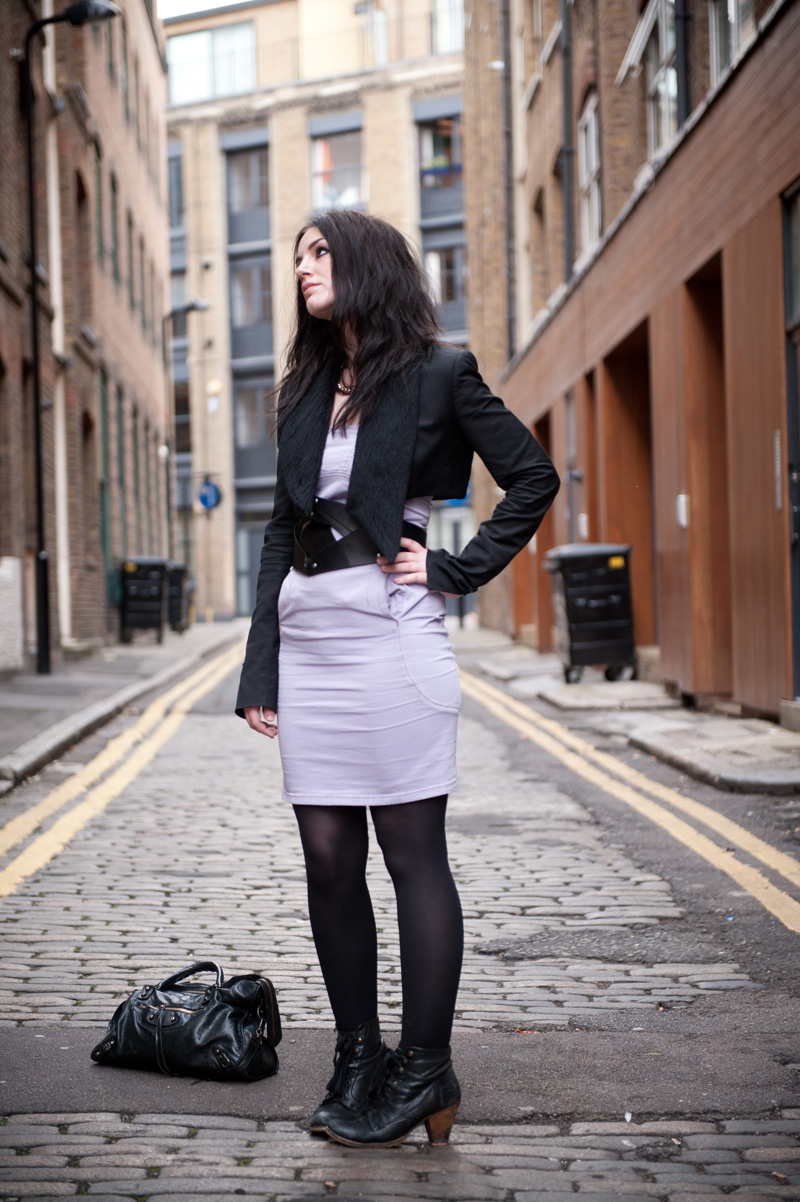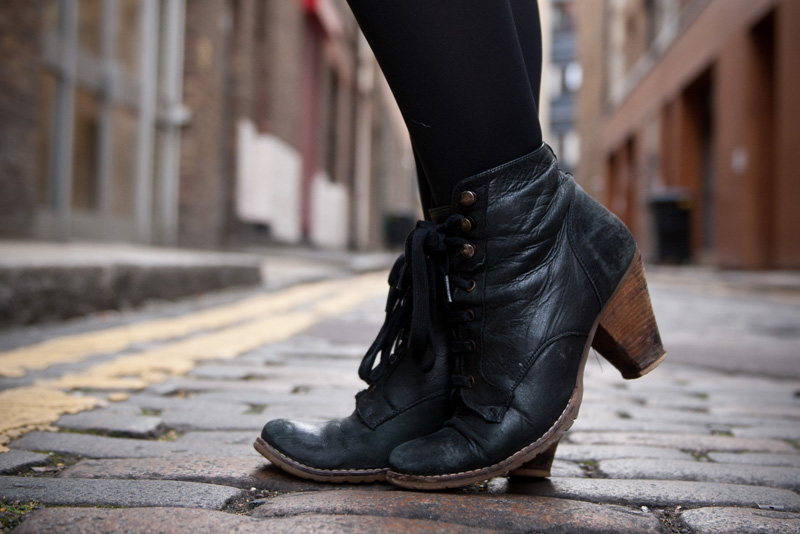 Todd Lynn for Topshop Cropped Tux / ASOS Lilac Denim Dress / COS Belt / Topshop Lace Up Boots / Ligia Dias Chain Necklace
Last Friday was the Ballad Of Candy Pop party for the launch of the latest issue 'Baby K', which I have a double page spread of illustrations in! Exciting! I'm just waiting for the post man to deliver my copy, so I shall give you all a look when it arrives! We had a wonderful night & got extremely spoilt with free drinks & goodie bags packed to the brim with awesome candy pop stuff! I only wish we could have stayed a little longer & that I'd had time to get my nails done!
The theme for the night was obviously 'Candy Pop', I hate to not make an effort & dressing up for themed parties is one of my most favourite things, so I didn't want to go in my usual head to toe black. My wardrobe is distinctly lacking anything at all girly, so I decided to order this lilac dress from ASOS. Of course I had to add heaps of black to balance out the girly hue though! I'm surprised how much I like it actually, I think with it being denim & the seam detailing, it keeps it from being too girly & the lilac is beautifully faded & just the right side of being greyish that it's almost a neutral. It's a good addition to my tiny 'not black' side of the wardrobe!
I bet you're wondering why I did a shoe photo of these almost falling to pieces boots, but they are possibly one of my favourite pairs & the pair I wear most often, so I felt it was only fair! I've had these for years, they are easily the most comfortable shoes I own & they are my go to shoe for gigs & festivals. When I heard the party was being held at The Old Blue Last, a notorious live music venue, I knew they were the only shoes that would do. The more battered they get, the more I love them, I think I will keep wearing them until they literally drop off my feet! I've already started scouring eBay in the hopes another pair will be listed, so that I can have a back up pair on standby!
I'm not sure if it was the free shots, or the fact we got talking to people, but before we knew it was time to get the train home & I totally forgot to take any photos of the night! I know, I'm a rubbish blogger! Below is a little instagram round up with a few from me & the rest from the Ballad Of facebook page so you can get a little feel for the night! I'm already looking forward to the next one & I promise I wont forget next time!