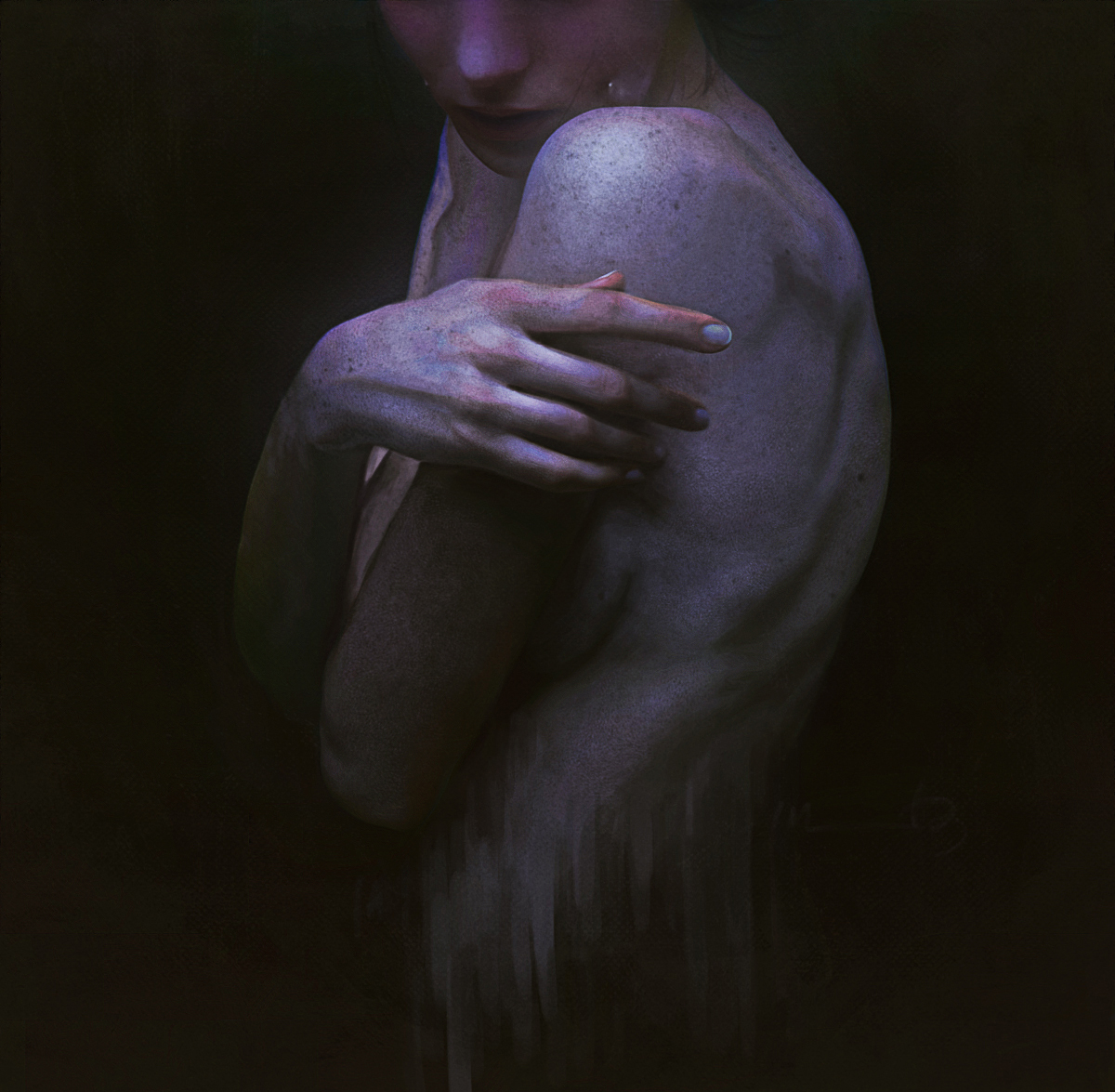 'Maelstrom'
Isabella Morawetz's 'Maelstrom' was part of my inspiration board on Sunday, but I fell so hard in love with her work that I thought it really deserved its own post. Her work is primarily digital, using Photoshop & a Wacom tablet, but it has such a beautiful painterly quality about it, it's almost hard to believe.
I came across her 'Maelstrom' piece whilst browsing Tumblr, I don't think I've ever been so glad that the person who had posted it had included the source! Does anyone else get as annoyed as I do with Tumblr for that? I swear, there's nothing worse than seeing something amazing & having no idea where it came from or who made it! The colour palette, textured look & purposely unfinished bottom half reminded me so much of Francis Bacon's work, being one of my absolute favourite artists it's no surprise I loved it as much as I do. Whilst her other work is nowhere near as dark as this, and I would say this is my favourite piece, it is all equally as stunning. The attention to detail just blows me away & the mixture of textures, especially the use of the canvas-esque one, create such depth that at first glance you'd assume they were oils.
I used to do a lot of digital painting, but it has been such a long time since I last did any, as over the past few years my work gradually became more illustrative & less realistic. This has really inspired me to have a little play around with a more realistic digital style though, especially now I have my new Wacom. I've been meaning to paint more for a while & this way is so much less messy!