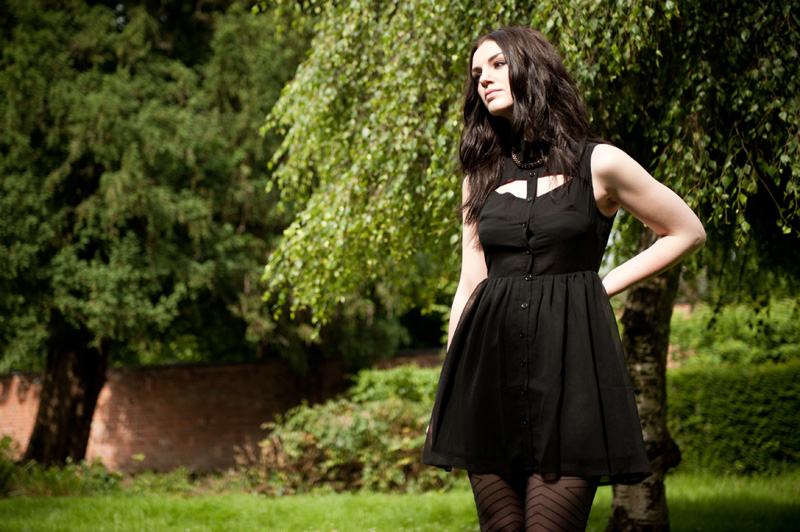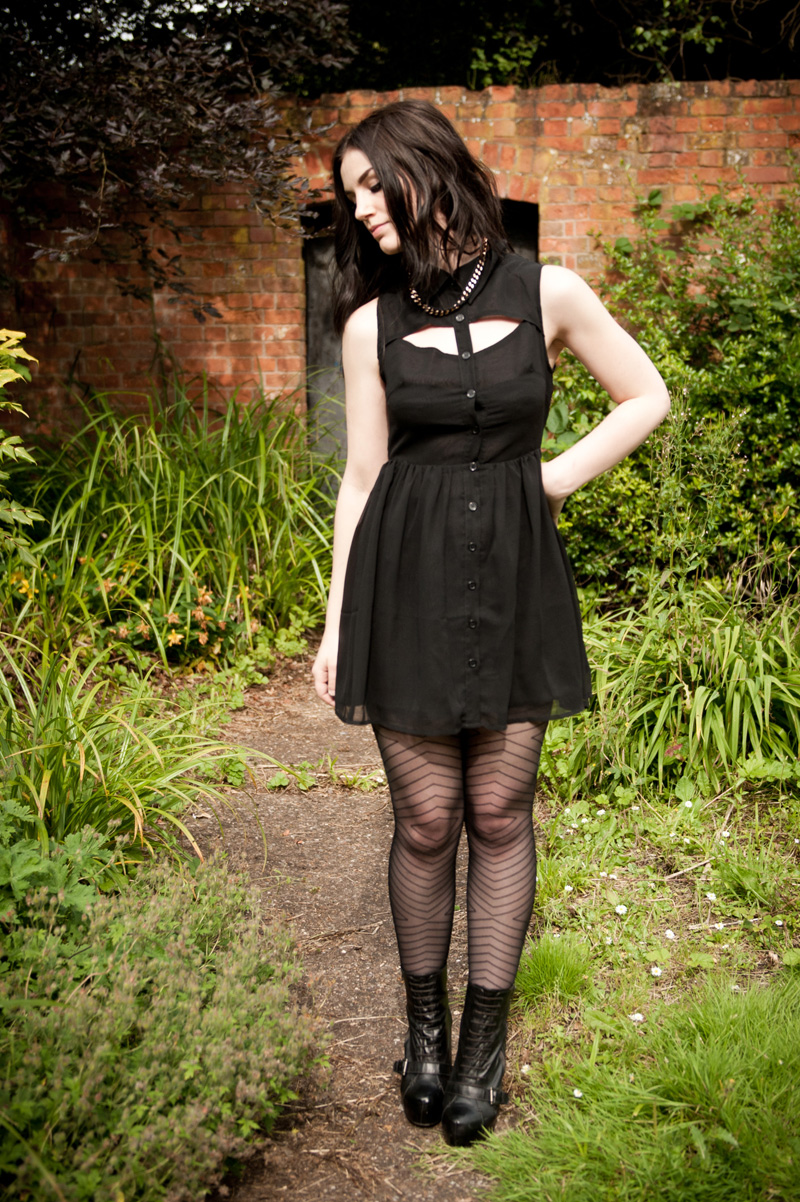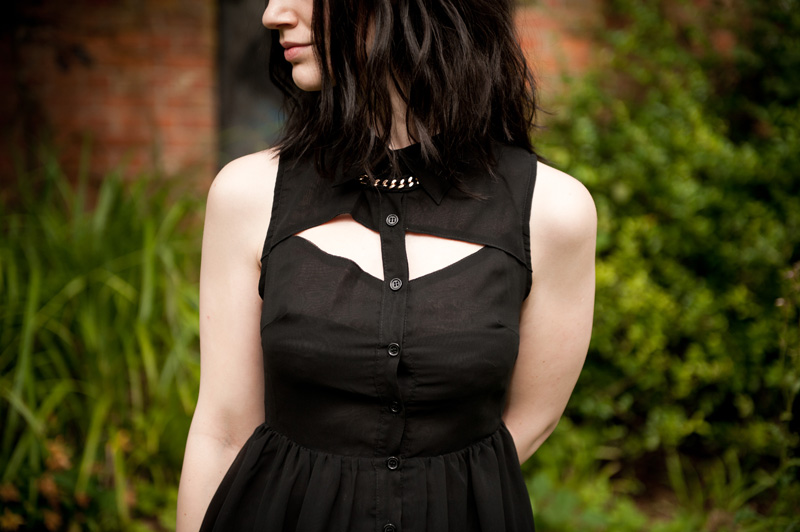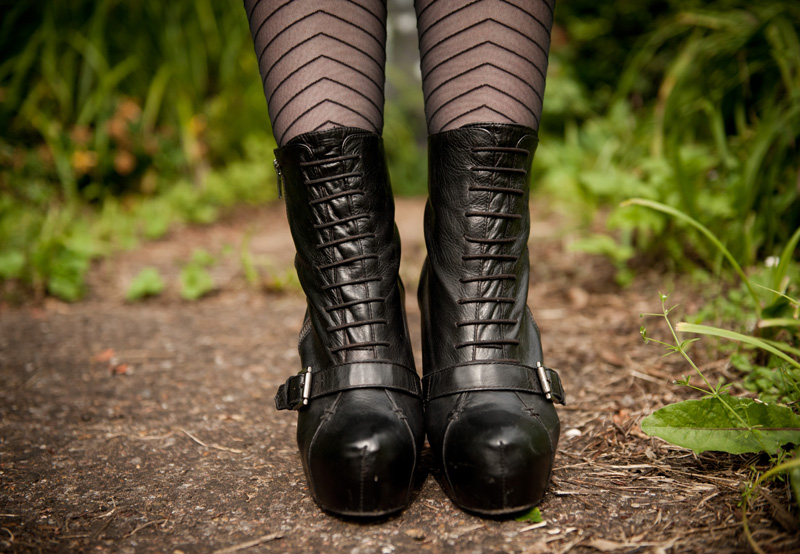 Glamorous Cut-Out Shirt Dress * / Falke 'Graphic Lines' Tights / Ligia Dias Curb Chain Choker / Topshop Premium Lace Up Boots
We finally had a little sunshine over the past few days & after the miserable last few weeks we decided we ought to make the most of it & went down to the local park. At the very top of the park is a huge old house, which was a school for sometime & now is just abandoned, crumbling & apparently haunted! It has the most lovely overgrown walled garden though, complete with secret passageways & doors, it's like something straight out of a fairytale.
I thought it would make the perfect spot to show off this shirt dress sent to me by Glamorous! I have a bit of a thing for black shirt dresses & I love the cut out detailing & semi sheer fabric of this one, the gathered bottom gives it a nice girly edge too, which makes it stand out from my other more masculine versions, I couldn't resist it. I think they have become my thing, much like my black tailored jackets & black boots, that to anyone else they all look exactly the same & I find myself having to justify how they're actually all unique & different! Though, I will admit, the 'differences' between some of my boots are so tiny, I'm not even sure how I managed to convince myself they were different enough to my other pairs to be worth buying! I think we all have at least one fashion vice like this though, I'm not alone right?!
PS: Glamorous currently have free delivery on all orders over £45 & 20% discount with the code GLAMOROUS20! You can also find them on Facebook & Twitter.