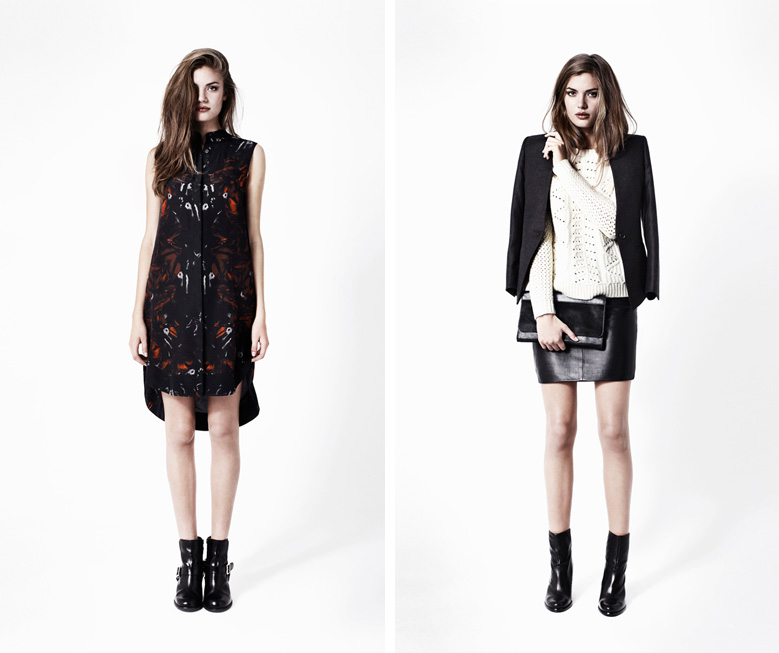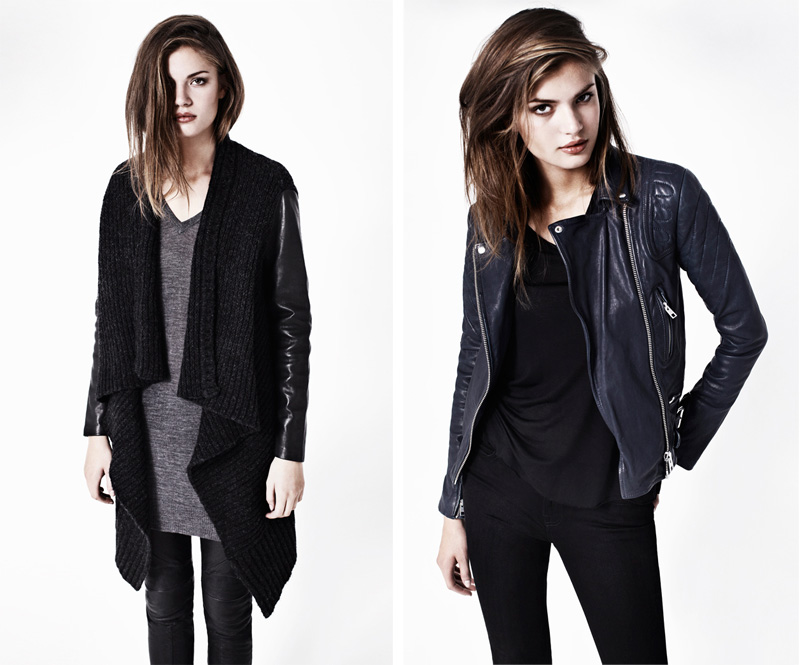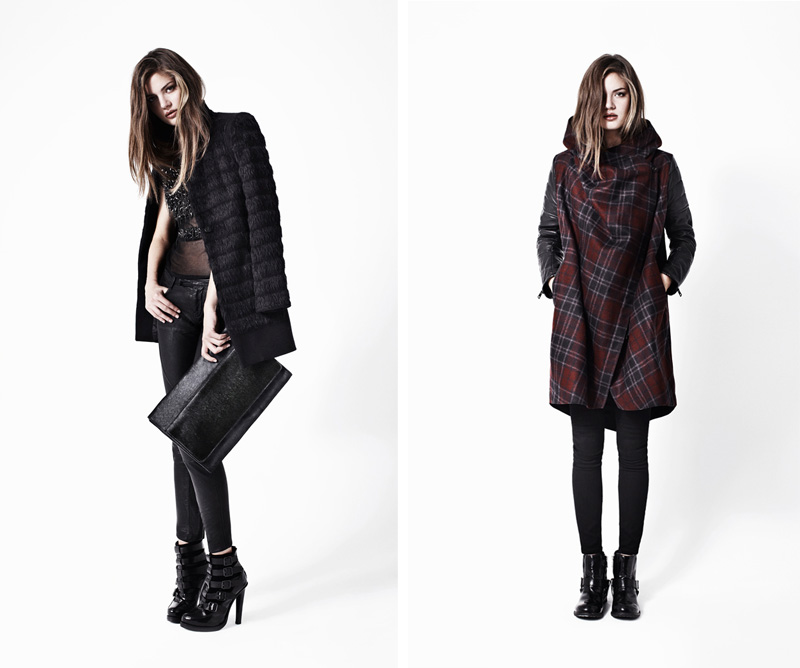 AllSaints Autumn Winter 2012 Lookbook
With the weather getting colder, it's really starting to feel like Autumn here & that leaves me longing to go shopping for a new A/W wardrobe to wrap up warm in. I always find myself browsing through my favourite brands lookbooks at this time of year, mentally making a list of all the pieces I'd like…
I'm sure you're all aware I'm a little obsessed with AllSaints by now, and this seasons lookbook is no different, as usual I want every single piece! There's plenty of what AllSaints do best, relaxed tailoring, innovative draping & every piece is infused with that effortless kind of cool the brand is known for.
This season I'm loving the prints that they have come up with, I'm not usually a print person but the opium dress with it's mirrored poppy print has gone straight to the top of my wishlist, the subtle flashes of blood red against the black are just beautiful. I've also fallen totally in love with the check gaboury parka, again tartan print is something I'm not usually a fan of, but here draped so perfectly & contrasted with the leather sleeves it seems really luxe & the fact it's in that shade of red I seem to be obsessed with recently is making me want it even more. I'm so glad they seem to be loving oxblood as much as I am this season!
My other favourite thing about this collection is the mixture of textures & the way they're combined in one piece. As someone who wears a lot of black, pairing multiple different textures in an outfit has become my go to way of keeping things interesting, so pieces like the fur shield coat & the force cardigan with it's contrasting leather sleeves are absolute dream pieces for me.
Unsurprisingly I also want almost every pair of shoes too, not that I need any more shoes & I definitely do not need any more black boots, but the jules boots are really tempting me, I'm in love with the harness detailing.