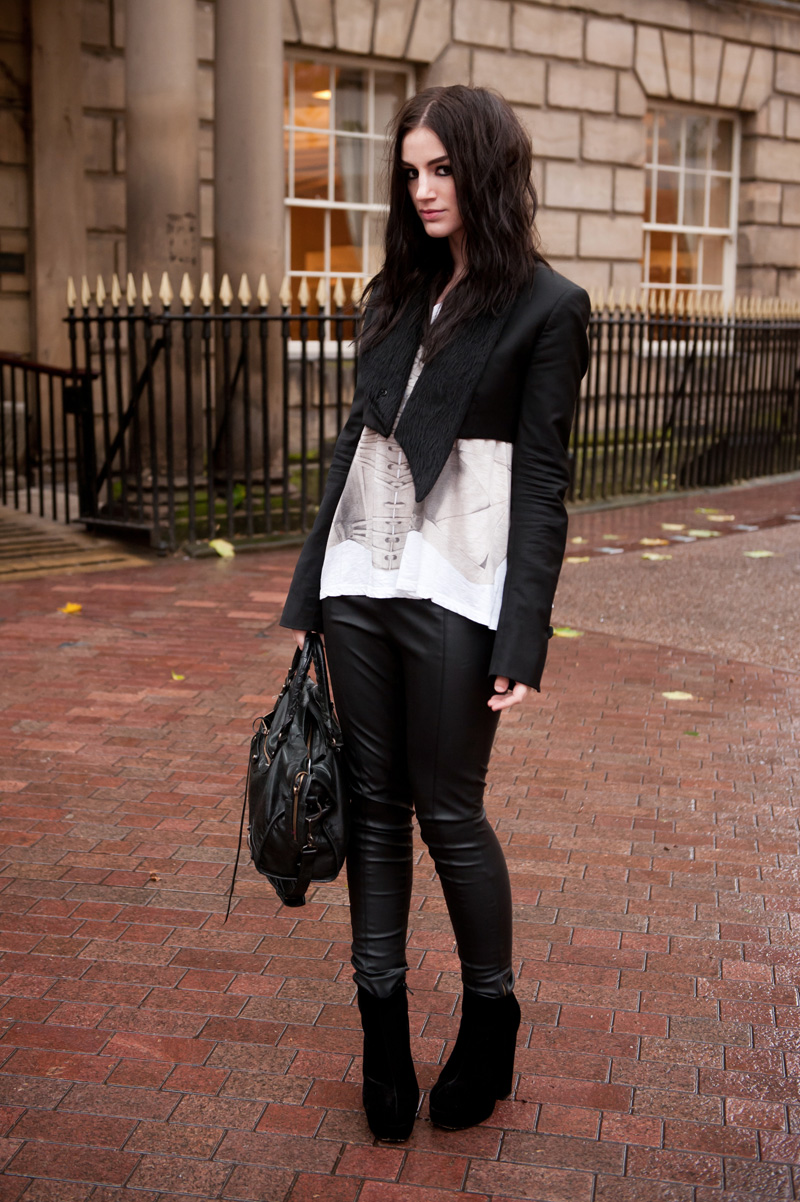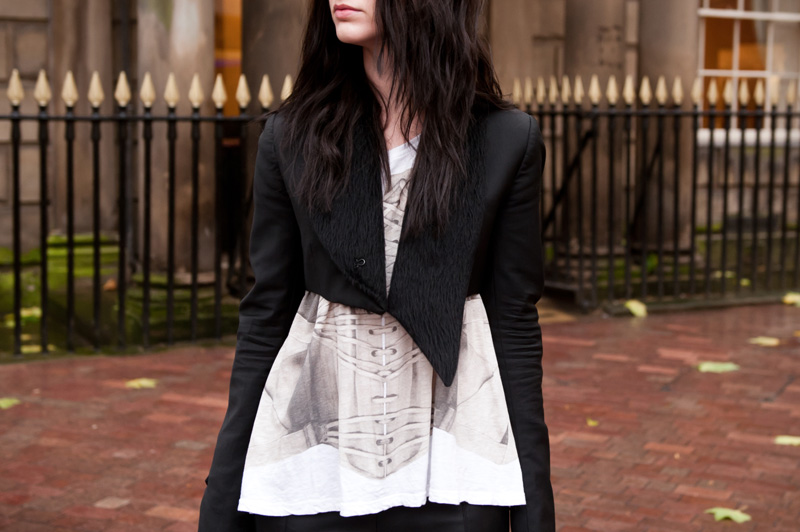 Todd Lynn for Topshop Tux / Sass & Bide Tee / River Island Faux Leather Leggings / StylistPick Velvet Boots * / Balenciaga City
I think I jinxed the weather… Since posting the Spring outfit & getting ahead of myself with excitement that the weather was finally picking up, this week it has gone back to being wet, windy & awful! Apologies to any non-British readers, I bet you must get pretty sick of hearing about the weather all the time around here, it's all we Brits talk about isn't it?!
Thanks to the weather, we've been unable to shoot any outfits this week, but luckily I came across this set from the 7 days with StylistPick challenge I did back in November & realized that I'd never posted them!
This Sass & Bide tee was another of my ASOS sale steals, and it's my go to tee for lazy days. I'm a bit of a tee addict, I have quite a collection & they're pretty much the only things in my wardrobe that aren't black. The oversized, a-line shape & the super soft jersey make this one so comfortable & a total dream to wear, the corset print to the front keeps it interesting though & I think the girlyness of it is a nice contrast against all the black.