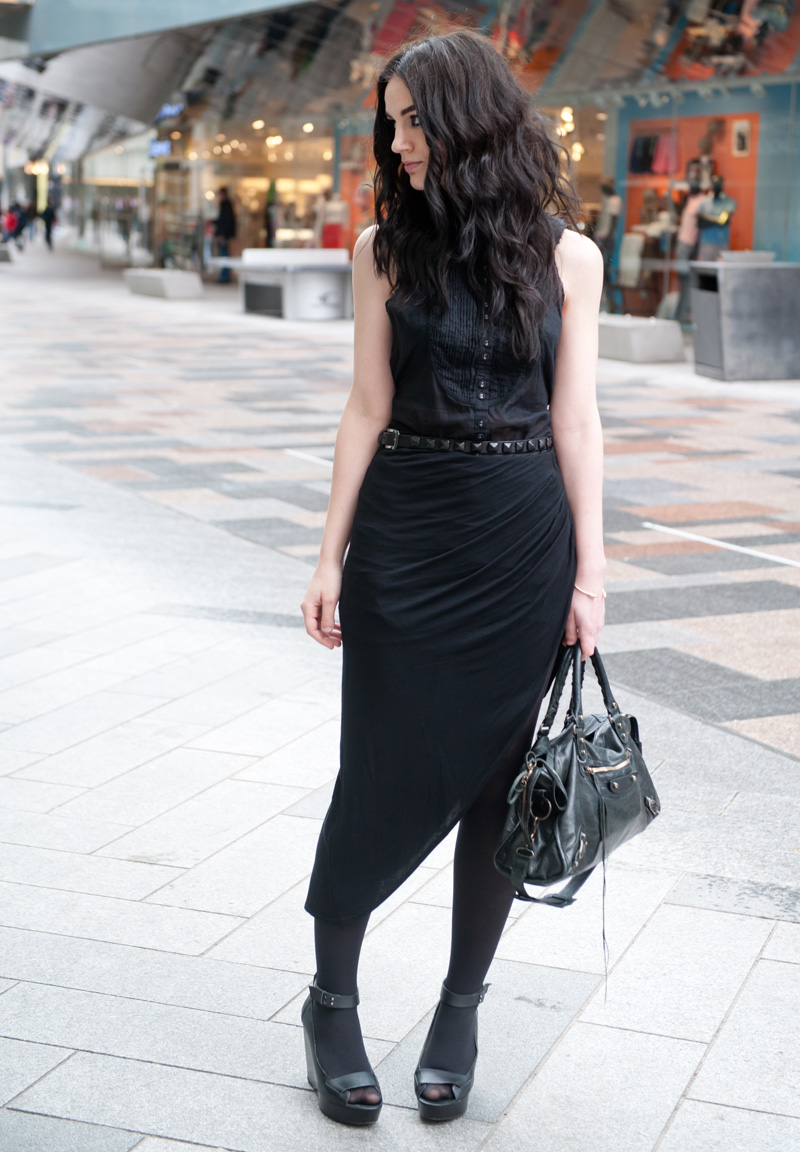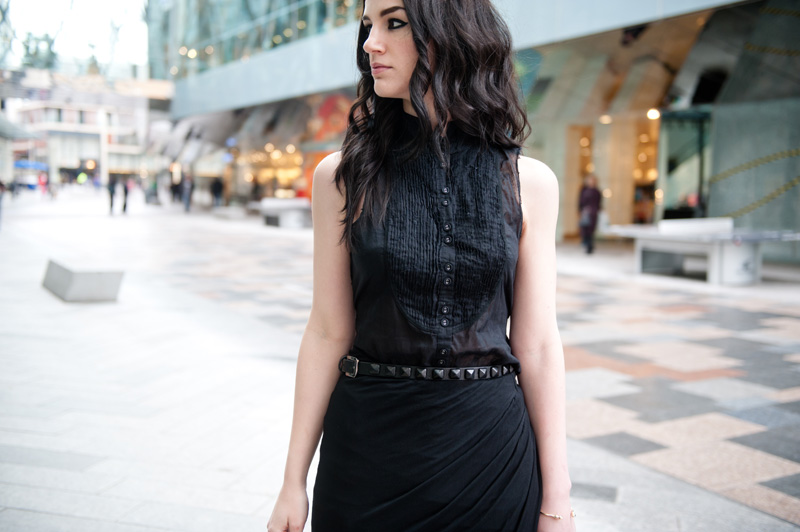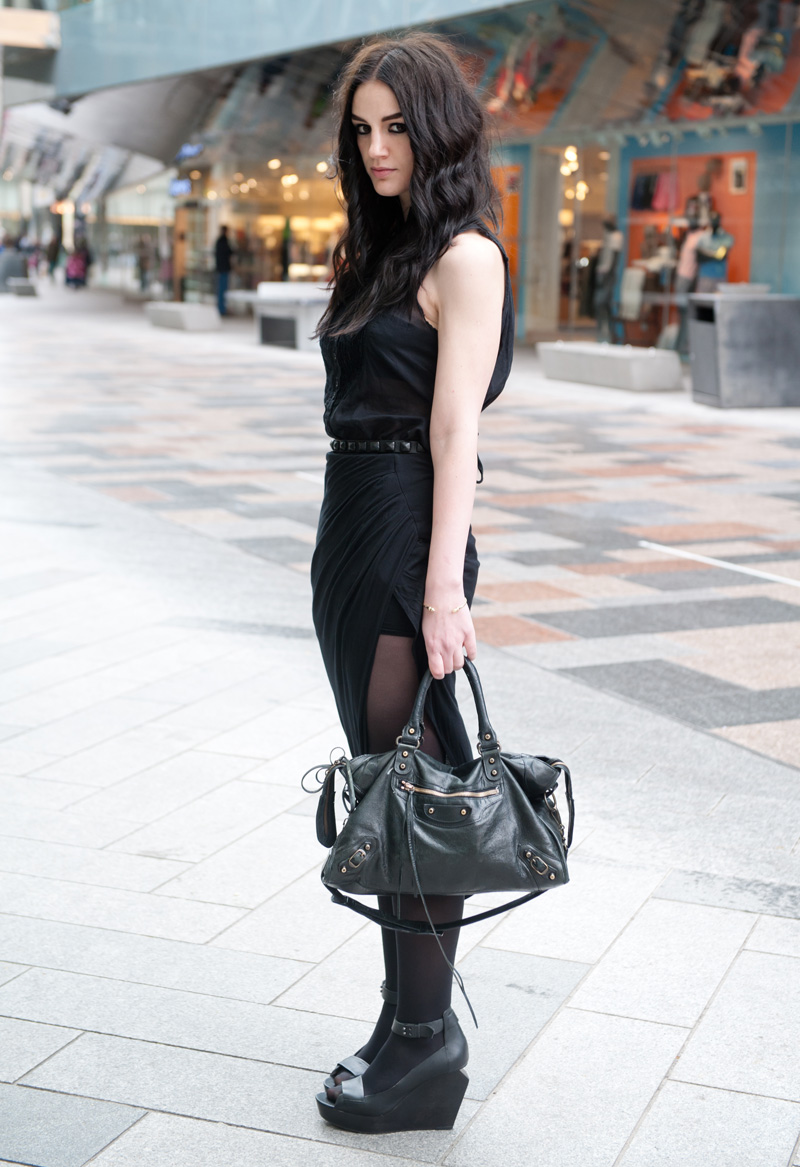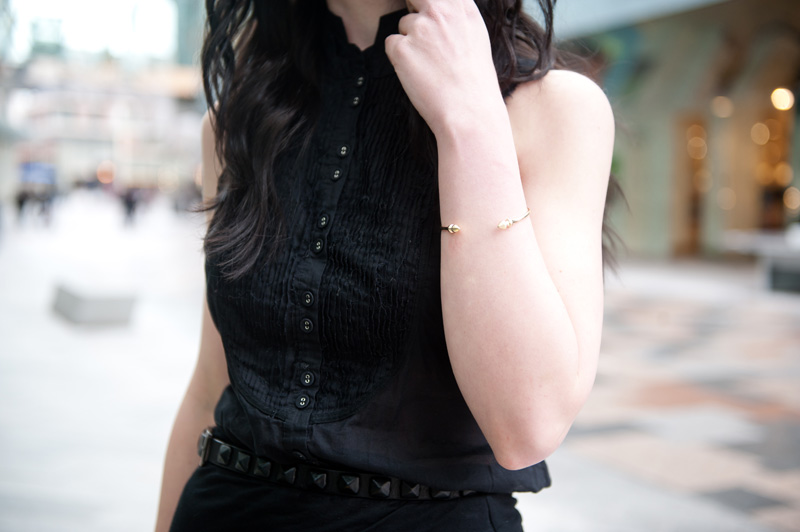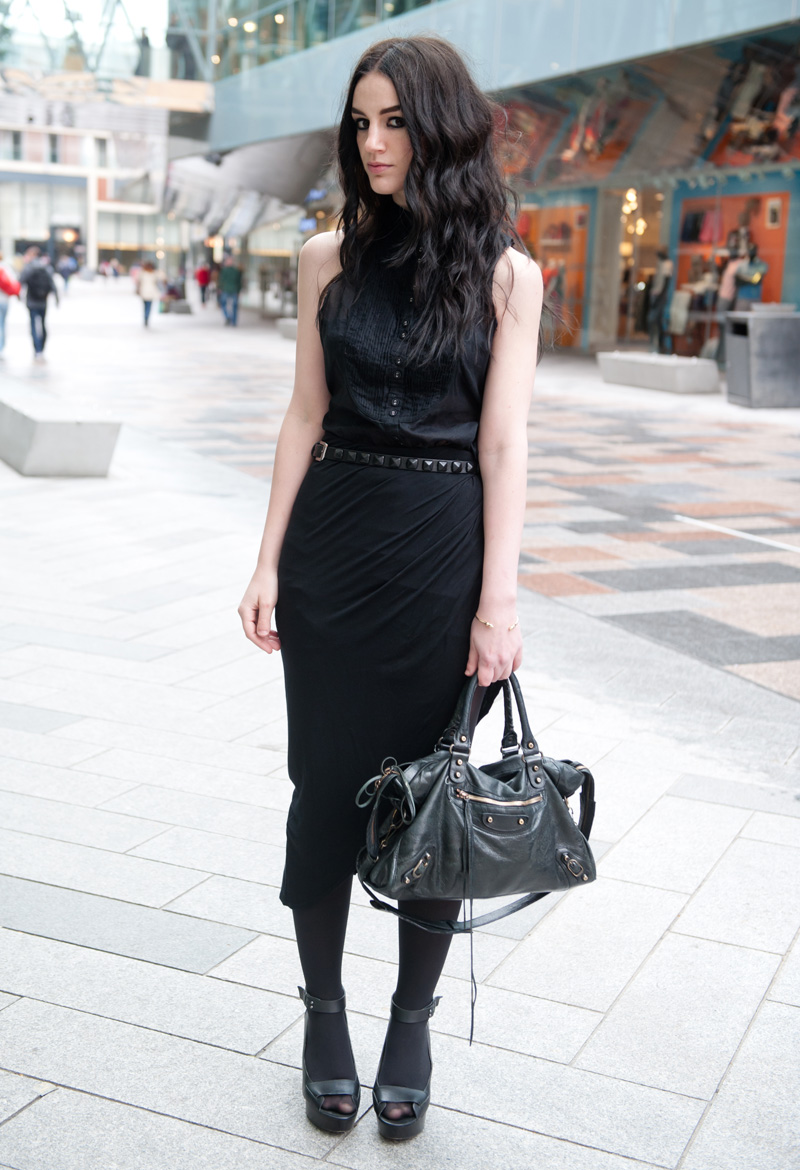 AllSaints Shirt / River Island Asymmetric Skirt / Topshop Studded Belt / Finsk Wedges / ASOS Spiked Bangle / Balenciaga City
This outfit is pretty much a mixture of old favourites. You've heard me raving about this River Island skirt too many times already, I wear this Topshop belt constantly & I've had this AllSaints shirt dress for years now. When I brought the dress I remember wondering if I'd actually get much wear out of it, but now I don't know what I'd do without it! Isn't it funny how a total impulse buy can become one of those things you go back to year after year. It's a little on the short side, so its strictly leggings or thick tights only as a dress, but I think it works just as well tucked in as a top. It always reminds me how much I love this gauzy cotton lawn as a fabric too.
These Finsk wedges are slowly starting to give my Rick Owens ones a run for their money in terms of comfort. The leather is very thick & stiff on these, which I love for the architectural quality it gives them, but it meant they rubbed a little in the beginning. They're feeling more comfortable each time I wear them though & the height makes them such perfect everyday shoes.
How perfect is my new ASOS bangle too? A super skinny gold band with a little spike at either end, it's exactly the type of understated accessory I've been after for a while. Plus, it's solid brass too, so it'll stay nice & gold with no flaking, peeling or discolouration. I don't know why other stores don't make use of brass for their jewellery too. It's such a good, cheap, alternative to gold & is so much better than the plated base metals you can buy for similar prices that only last a few wears.